Tim Wakefield is just seven victories away from 200 wins. In 2009 it seemed like an inevitability that he would reach this milestone; he went 11-5 and made the All-Star team. He had a lackluster 2010 and there was no room in the rotation for him this season. He'll have his chances to notch wins with spot starts as he did last night or with vulture wins out of the bullpen, but given his ineffectiveness and his team's lack of production the odds are against Wakefield reaching the two-century mark.
The knuckleballer wasn't helped by his defense, with Jed Lowrie playing particularly poorly at short. Danny Valencia sneaked a single by Lowrie in the second after Michael Cuddyer led off with a base on balls. Ben Revere loaded the bases with a line drive single and Adrian Gonzalez uncharacteristically whiffed on a sharp grounder off Denard Span's bat.
In the fifth Lowrie failed to stop Drew Butera's ground ball from slipping into the outfield. Two runs had already scored that inning and Lowrie's error allowed two more.
Terry Francona got to watch most of the game from the comfort of the clubhouse as he was ejected in the second inning when Angel Hernandez called a balk on Wakefield with Revere at third. Like calls on balls and strikes managers aren't supposed to dispute balks. Hernandez threw Francona out right away but crew chief Joe West got involved. It is widely known that West craves the spotlight, but the rotund umpire might feel particularly emboldened with Joe Torre in the league office overseeing umpires.
Maybe Francona was giving the team hockey updates from his office. Across town the Bruins scored more goals than the Red Sox plated runs in their 5-1 triumph over the Flyers. Perhaps this will be the Bruins' 2004?
The disappointment in this loss was somewhat attenuated by Gonzalez's fourth inning home run. His swing was so easy and effortless and yet the ball soared as if it were a satellite in orbit. The only thing stopping it from attaining escape velocity was the Sports Authority sign above the left field wall.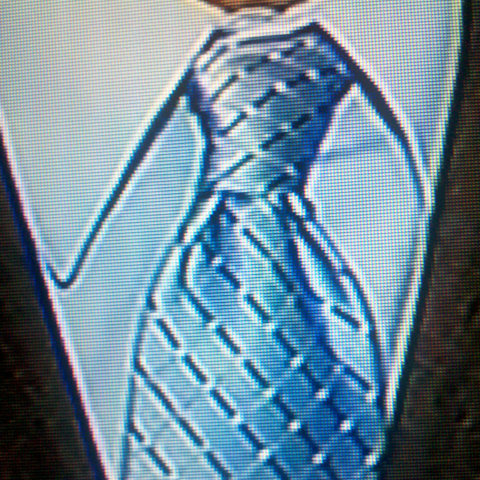 Announcer Boy is still going strong without a repeat tie. Last night he sported a sky blue (not robin egg blue) tie with black and light blue grid lines punctuated by white squares at their intersections.
Game 32: May 6, 2011

Minnesota Twins
12-18

9

W: Scott Baker (2-2)

2B: Danny Valencia (6), Jason Kubel (10)
HR: Trevor Plouffe (1)

Boston Red Sox
14-18
2

L: Tim Wakefield (0-1)

2B: Jarrod Saltalamacchia (5)
HR: J.D. Drew (2), Adrian Gonzalez (3)