Gregg Zaun had an abundance of anecdotes and observations to share, it's just that his somnolent voice doesn't rivet the audience. As Chad Finn observed, "If NPR carried major league baseball broadcasts, they would sound a lot like Gregg Zaun."
Perhaps the problem was that Zaun approached his booth duties as if he were shooting the breeze with his teammates in the dugout. The retired catcher shared one of amusing pastimes: devising lineups based on physical quirks. His favorite seemed to be the All-Hobbit team, which included Dustin Pedroia at second, David Eckstein at short, Jason Frasor coming out of the bullpen, and himself as backstop.
I propose the All-Wizard squad with Adrian Gonzalez at first. Perhaps his goatee isn't as grizzled as most mages, but the way he uses his wand is nothing short of magical. Gonzalez gave his team the lead in the fifth with a two run blast and tied the game in the ninth by going yard. The Gold Glover usually displays alchemy at first base by turning base hits down the line into outs but in the first inning he misplayed a pop-up off the bat of Juan Rivera and allowed a run score.
Jose Iglesias makes the All-Cuban Rookie with a Fauxhawk Whose First Major League At Bat Ended with Him Reaching First Safely on a Strikeout club. Daniel Bard heads the All-Fireballer Who Inexplicably Allowed a Rookie (Like David Cooper) to Hit His First Home Run and Tie the Game corps. Mariano Rivera has to concede his Fireman of the Year award because Alfredo Aceves can put out infernos with his sweat. And last but not least is the Platinum Arm for surprising assist of the day garnered by Corey Patterson when he hosed Carl Crawford at home plate on Jacoby Ellsbury's single to left.
I actually think the color commentator combination of Zaun and Dennis Eckersley could be potentially hilarious. Zaun's easygoing approach could be countered by Eckersley's energy. The delicate dance between catchers and pitchers, as Zaun called it, could be recreated in the broadcast booth.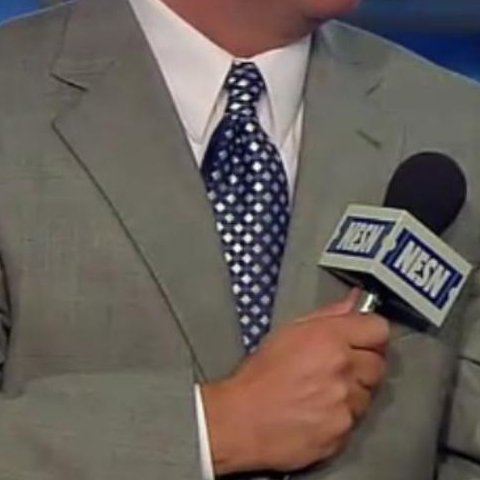 Game 36: May 10, 2011

∙ 10 innings
Boston Red Sox
17-19
6

L: Matt Albers (0-1)

2B: David Ortiz (5), Jed Lowrie (8)
HR: Ortiz (5), Adrian Gonzalez – 2 (6)

Toronto Blue Jays
16-20

7

BS: Marc Rzepczynski (1)
BS: Frank Francisco (1)
W: Carlos Villanueva (1-0)

2B: Edwin Encarnacion (12)
3B: Rajai Davis (2)
HR: Jose Bautista (11), J.P. Arencibia (5), David Cooper (1)