Barren trees were limned with snow, stark limbs stretched across the gray sky like cobwebs in a disused room. Similar skeins seemed to etch the edges of the players' minds even though they were thousands of miles away in Texas. Spring training, like spring cleaning, can't clean every corner perfectly.
Jon Lester relinquished a home run to leadoff hitter Ian Kinsler, the first batter he opposed this season, and later surrendered two more. Kevin Youkilis returned to the hot corner and erred on the first ball he fielded, a chopper off the bat of speedster Elvis Andrus.
Most egregious was Daniel Bard's two-thirds of a inning debacle in the eighth. David Murphy, Andrus, and Josh Hamilton all sprayed doubles around the outfield. The 5-5 tie made possible by David Ortiz's solo home run evaporated in a puff of chalk when Murphy's fly ball bounced just fair on the left field line.
Sometimes it snows in April. New England was shrouded in somber white for the passing of Lou Gorman, former general manager of the Red Sox. He will always be known for trading Jeff Bagwell for Larry Anderson in 1990, a "win now" tactic that didn't bring the championship to the Hub that year and may have hindered the squad's chances for future glory. One pitch from glory — trade pitch, that is.
Theo Epstein's trade for Adrian Gonzalez paid immediate dividends: 2-for-4 with three runs batted in. The names Casey Kelly, Anthony Rizzo, and Reymond Fuentes, the bounty the Padres received in return for Gonzalez, will be followed closely for any Bagwellian overtones.
In matters sartorial, I was struck by Don Orsillo's statement in a spring training game that he never wears the same tie twice in a season. Seeing is believing, so I'll track his ties like Jacoby Ellsbury hawks fly balls.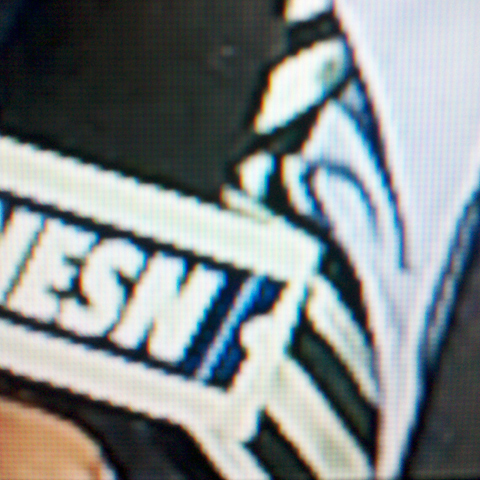 Game 1: April 1, 2011

Red Sox
0-1

5

L: Daniel Bard (0-1)
2B: Kevin Youkilis (1), Jacoby Ellsbury (1)
HR: David Ortiz (1)
Texas Rangers 1-0
9

H: Mark Lowe (1), Arthur Rhodes (1)
BS, W: Darren Oliver (1, 1-0)
2B: David Murphy (1), Elvis Andrus (1), Josh Hamilton (1)
HR: Ian Kinsler (1), Nelson Cruz (1), Mike Napoli (1)