Unlike James Cameron, Mike Cameron didn't need $2.9 million in cameras to create breathtaking action scenes. The outfielder's first home run curved around Pesky's Pole in the second inning to halve the visitors' lead. His second homer was a blast into the Monster seats to lead off the fourth inning.
The two circuit clouts sandwiched a two-run inning sparked by Adrian Gonzalez's ground ball single up the middle. Jacoby Ellsbury easily advanced from first to third on the grounder. It was the only time the pair were on the basepaths together, breaking their four-game doubles streak. Kevin Youkilis's sharply diving liner to left fooled Milton Bradley and plated Ellsbury for the game-tying run. David Ortiz followed with a skipping single through the shift to drive in Youkilis.
With the culinary expertise of Tony Bourdain and the trenchant wit of Dorothy Parker, Heidi Watney continued her gastronomic journey through the concession stands of ballparks across the country. She tasted two sandwich offerings, Fenway's Turkey Gobbler and the Monster Roast Beef. "Mmm," she keenly observed. "I like the gobbler because it's like Thanksgiving in one bite." Fans can vote for their favorite; the winning sandwich will remain on the menu for the rest of the season.
Daisuke Matsuzaka was not as impressive as he was in his previous two outings but when he left in the fifth inning after surrendering a hit to Ichiro Suzuki his team still held a two-run lead. The starter was pulled in due to tightness in his pitching elbow. He'll be examined today to determine the extent of the injury. Not to tempt fate but the Red Sox have pitchers both in the major league bullpen and down in Pawtucket who can make spot starts. The front office might consider tweaking the bullpen as they shift around the rotation.
Bobby Jenks shaved his bleached blond goatee but he still needs to shave some digits off his 8.64 ERA and 2.16 WHIP. Perhaps the change in facial hair will alter Jenks's inconsistency and provide the Bruins some reverse mojo.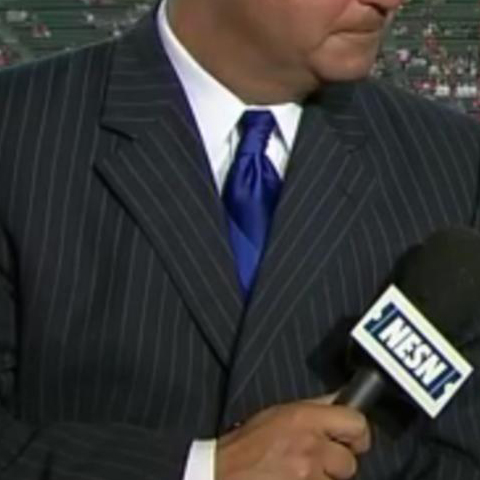 Game 25: April 29, 2011

Seattle Mariners
12-15

5

W: Jason Vargas (1-2)
H: Jamey Wright (7)
S: Brandon League (6)

2B: Chone Figgins (5), Jack Cust (3)

Boston Red Sox
11-14
4

BS, L: Bobby Jenks (1, 1-2)

HR: Mike Cameron – 2 (2)