Yesterday I said I wasn't concerned. Now yesterday seems so far away and yes, I do need a place to hide away.
But I don't believe that yesterday or today, or any of the days since April 1, are indicative of what this team is capable of. Which makes this losing streak all the more baffling.
Fausto Carmona was battered by the Pale Hose for 10 runs over three innings just last week. Today he two-hit what was supposed to be one of the most potent lineups in the league. The Red Sox were 0-for-4 with runners in scoring position.
Jon Lester turned in the starting rotation's only quality start of the season thus far: 7 innings pitched, 3 hits, 3 walks, and 9 strikeouts. Behind Lester's stellar start were a number of dazzling defensive gems.
To start the fourth inning Adrian Gonzalez tumbled after a grounder off the bat of Shin-Soo Choo and fired to first from his knee, expertly leading Lester to the first base bag with his underhanded toss. Carlos Santana reached on a base on balls right after but was erased by Jarrod Saltalamacchia's timely throw. Dustin Pedroia had to pick the throw out of the dirt but it was better than allowing the opposing backstop to swipe a base.
Saltalamacchia showed off his glove in the seventh. Shelley Duncan led off that inning with a double and Austin Kearns tried to bunt him over. Saltalamacchia scrambled after Kearns's bunt pop-up and snared it just before it found the foul territory behind home.
But there was no defense to counter the home team in the bottom of the eighth. The Indians scored the only run of the game without the benefit of a hit: Adam Everett walked, stole second, advanced to third on Orlando Cabrera's sacrifice bunt, and scored on Asdrubal Cabrera's perfect execution of the squeeze play with a bunt down the third base line.
The game ended with a play sure to make baseball blooper reels for the next few decades. J.D. Drew shot a scorcher off Chris Perez's leg. The ball deflected to Everett who saw he had no play at first and glanced over to second. To everyone's surprise Darnell McDonald wandered too far off second and tried to get back to the bag with all the elegance of Deena from "Jersey Shore." (I know, I know. But I just can't look away.) Orlando dashed to cover the keystone sack and McDonald was tagged out in his flailing failing effort, a fitting end to a frustrating road trip.
Don Orsillo's tie was an aggressive melange of houndstooth and stripes. When you really look at the design components of a tie they don't seem to harmonize, but from a distance they blend into pleasing abstraction. As more games are played and the Red Sox notch a few wins, this ugly patch of losses will be nothing but a insignificant slub in an otherwise silken swatch.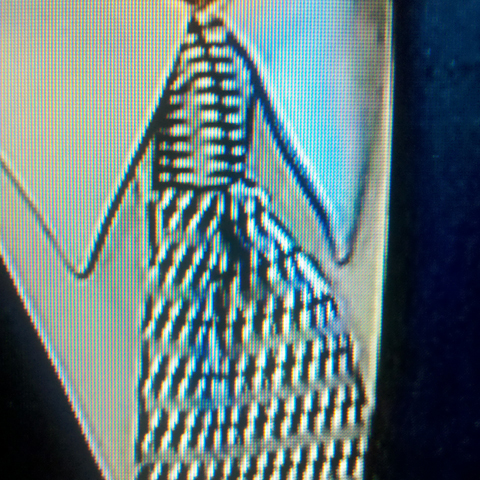 Game 6: April 7, 2011

Boston Red Sox
0-6
0

L: Daniel Bard (0-2)
No extra base hits

Cleveland Indians
4-2

1

W: Rafael Perez (2-0)
S: Chris Perez (2)

2B: Shelley Duncan (1)