Pick me up and turn me round. With his signature corkscrew swing Dustin Pedroia rocked Phil Hughes's lazy change-up into the first row of the Monster seats. The inaugural home run in the first game at Fenway in 2011 only brought the Red Sox within a run of the lead as John Lackey didn't start particularly sharp.
I feel numb, born with a weak heart. Lackey allowed at least one run in every inning of the five he pitched. But when trying to outrun a zombie you need only be faster than someone else, and Hughes was that other guy.
I guess I must be having fun. Particularly in the second inning when the Red Sox scored as many runs in one inning as they did in three games in Cleveland. J.D. Drew, Jarrod Saltalamacchia, and Jacoby Ellsbury knocked in consecutive singles to start the inning and Pedroia, Adrian Gonzalez, and David Ortiz singled after two RBI ground outs.
The less we say about it the better. Make it up as we go along. But Lackey was lacking and his team's 6-3 lead melted like snow in spring. Amongst the Red Sox and Yankee starters and swing man Bartolo Colon the latter pitched the best. Here's where the pitching statistics wins and losses show how poorly they correlate with performance: Lackey got the win with a line of 5 innings pitched, 7 hits, 6 runs, 2 walks, and 2 whiffs while Colon the loss with 4⅓ innings pitched, 2 hits, 2 runs, 1 base on balls, and 5 strikeouts. Meanwhile Hughes went unscathed despite 2 innings pitched, 7 hits, 6 runs, 2 walks, and no punchouts.
Feet on the ground. Head in the sky. Saltalamacchia saved his battery mate by thumping a double off the wall with two on and two out in the fifth. With a slim one-run lead Gonzalez led off the seventh by bunting with the shift on. The tactic worked well: Ortiz doubled off the wall and Drew plated Gonzalez and Ortiz. In a race between the Nazca Plate, the Red Sox first baseman, and the designated hitter, continental drift has a chance of winning.
It's okay I know nothing's wrong. Nothing. Four relievers, Alberto Aceves, Bobby Jenks, Daniel Bard, and Jonathan Papelbon combined for four innings of scoreless ball.
Hi yo. I got plenty of... ties. Don Orsillo's robin's egg blue (or is it sky blue?) mini-check tie mirrored the vibrant spring sky. I wonder, if Carl Yastrzemski told Orsillo he didn't like it how quickly Announcer Boy would take it off? Larry Lucchino swiftly removed his green Red Sox cap when Yaz expressed his displeasure at the hat.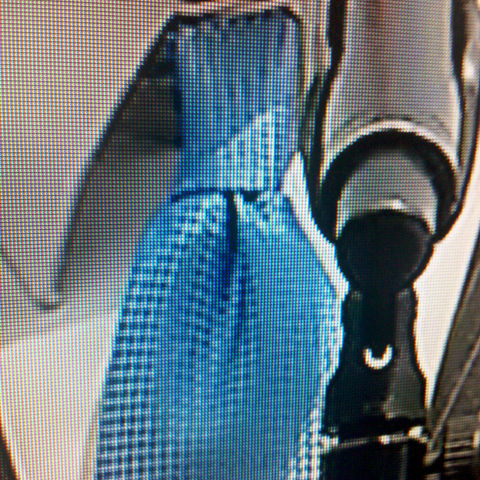 Game 7: April 8, 2011

New York Yankees
4-3

6

L: Bartolo Colon (0-1)

2B: Robinson Cano – 2 (3), Curtis Granderson (1), Brett Gardner (1)
3B: Gardner (1)
HR: Alex Rodriguez (3)

Boston Red Sox
1-6
9

W: John Lackey (1-1)
H: Alfredo Aceves (1), Bobby Jenks (1), Daniel Bard (1)
S: Jonathan Papelbon (1)

2B: Jarrod Saltalamacchia (1), David Ortiz (1)
HR: Dustin Pedroia (1)