It only took seven tries for the Red Sox to garner their first victory on the road. There are worse repeat offenders: Larry King has had eight wives, Zsa Zsa Gabor married nine times, and Floridians have put Bill Young in the House of Representatives 21 times.
Coco Crisp unveiled a few firsts of his own. His first home run of the season was his team's first run of the game. It came in the first inning on the first pitch he saw.
Clay Buchholz didn't let the instant score derail him completely. He only had one clean inning and allowed 10 runners to reach base (six hits and 4 walks), but like Frank McCourt with the Dodgers the Athletics failed to capitalize on their opportunities.
The visitors tied the score in the second with a string of singles: Kevin Youkilis's leadoff line drive to right, Marco Scutaro's rope to right, and Carl Crawford's liner into center erased Oakland's lead. Youkilis led off the fourth with a soaring fly ball to left-center. Before it landed Gio Gonzalez slapped his glove against the mound in disgust.
The forecast called for rain with occasional bursts of Red Sox homers. Jed Lowrie precipitated another round of Jack Baueresque hyperboles with his two-run shot in the sixth. J.D. Drew added to the downpour in the seventh with his first four-bagger of the season.
The reservoir of runs proved necessary when Bobby Jenks toed the rubber for a tension-filled two-thirds of an inning. Crisp shone against his former team again by driving in a run in the eighth. Jenks was in a pickle with bases loaded and one out when he struck out Daric Barton. Jonathan Papelbon was called to get Jenks out of the brine.
Don Orsillo's tie looked like Game 13's tie turned 45 degrees.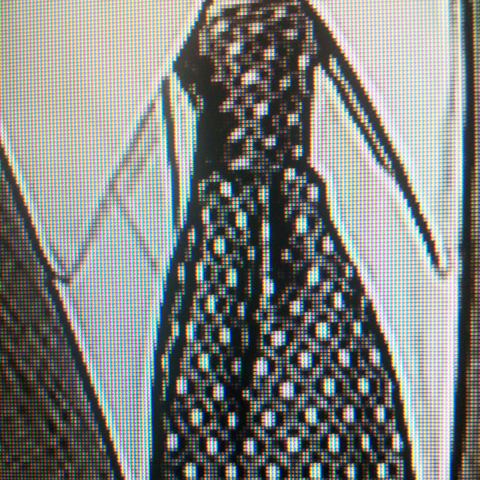 Game 17: April 20, 2011

Boston Red Sox
6-11
5

W: Clay Buchholz (1-2)
H: Daniel Bard (3)
S: Jonathan Papelbon (3)

HR: Kevin Youkilis (3), Jed Lowrie (3), J.D. Drew (1)

Oakland Athletics
9-9

3

L: Gio Gonzalez (2-1)

2B: Mark Ellis (7), Ryan Sweeney (2)
HR: Coco Crisp (1)