I'm not so much concerned than I am disappointed. On paper this should be the best team in baseball, like how the Dream Team was assembled for the 1992 Olympics. Instead, the 2011 version of the Red Sox have played out like the LeBron James-led Miami Heat, who were supposed to be juggernauts of the NBA.
Coincidentally, James purchased a minority stake of John W. Henry's Liverpool Football Club today. The basketball superstar grew up a fan of the New York Yankees, Dallas Cowboys, and Chicago Bulls. Apparently the Glazer brothers weren't shopping shares of Manchester United.
Jason Varitek made his first start of the season and over the course of the game it was clear he had not completely shaken free of the off-season rust. Dennys Reyes rolled onto the mound in the sixth and loaded the bases faster than he loads up at the post-game spread. The rotund reliever hit two batters and walked a third. Of the dozen pitches Reyes hurled only one was a strike. Terry Francona yanked him in favor of Dan Wheeler.
Wheeler induced a liner off Michael Brantley's bat into Kevin Youkilis's glove. Youkilis dropped the ball and third base umpire Dan Iassogna gestured fair, signaling that the ball was not intentionally dropped. Youkilis tagged third, which made the play at home a tag play rather than a force play. Varitek didn't notice the tag and failed to tag Travis Buck as he trotted across home plate. It was a far cry from the gutty plate-blocking collisions Varitek was known for. The defensive miscue was immediately followed by a three-run shot by Asdrubal Cabrera.
The Indians capitalized like a Wall Street bank on TARP with their bases-loaded situation while the Red Sox had two spates of scoring. In the second inning Boston loaded the bases and tied the game 2-2 with Marco Scutaro's first base hit of the season and Jacoby Ellsbury's ground out.
Adrian Gonzalez launched his first home run in a Red Sox uniform. The seventh-inning homer was the culmination of an epic 12-pitch at bat against Frank Herrman. He plated Carl Crawford, whose stagnant start has blossomed into an above the Mendoza Line batting average.
Keep calm and carry on.
Don Orsillo's tie reminded me of an Atari 2600 video game, maybe Combat or Skiing.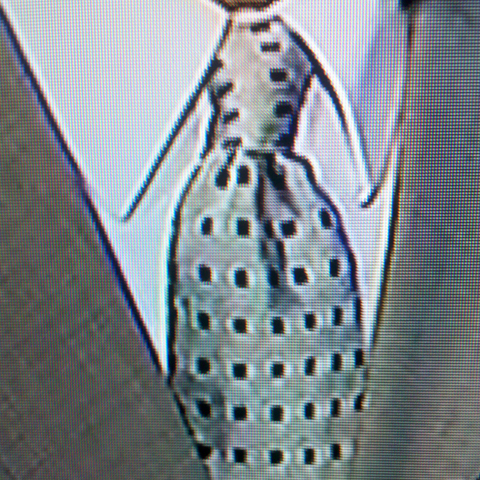 Game 5: April 6, 2011

Boston Red Sox
0-5
4

L: Daisuke Matsuzaka (0-1)
2B: Adrian Gonzalez (2)
HR: Gonzalez (1)

Cleveland Indians
3-2

8

W: Rafael Perez (1-0)
H: Tony Sipp (3)

HR: Shin-Soo Choo (1), Asdrubal Cabrera (1), Matt LaPorta (1)