This loss not only guaranteed a series loss against a divisional foe but sent the Red Sox to the bottom of the AL East standings. The recently reliable Daniel Bard revisited his early season jitters in the eighth inning. The reliever allowed back-to-back singles to Nick Markakis and Derrek Lee. While pitching to Vladimir Guerrero with two on and two out Jason Varitek was hung with two passed balls. This from a backstop who just handled Tim Wakefield with no problems.
The first passed ball advanced the runners into scoring position while the second resulted in Markakis getting tagged out at home by Bard. Guerrero muscled a single up the middle and made his agonizing jog to first. While he made my every joint ache in sympathy, Lee, another grizzled veteran, scored the go-ahead run.
That run undid Kevin Youkilis's game-tying circuit clout in the top of the inning. It must have been satisfying to Josh Beckett to see his teammate's batted ball soar over Luke Scott. Scott had showed Beckett up in the fourth by flipping his bat and Cadillacing around the bases. The Baltimore batter should enjoy his RBIs now because he'll pay for them with a ball in the ribs in a future at bat against Boston.
Eerily, the Bruins' fate was entwined with the Red Sox's. Just a few moments after Adrian Gonzalez plated Jacoby Ellsbury for the first run of the game for the visitors Chris Kelly scored the go-ahead goal for the Bruins. As Bard unraveled Patrice Bergeron was sent to the box for high sticking and P.K. Subban scored the game-tying goal for the Canadiens.
Given the relative stakes of the games a Bruins win was preferable. Perhaps the Red Sox surrendered some of their magic snuggie mojo from Camden Yards to the Garden so that their hockey counterparts could advance to the next round of the playoffs.
Errata: Special thanks to my friend for the title of this column and the screen capture of Don Orsillo's gray ginghamesque tie. I track extra base hits for each game and I noticed that Ellsbury and Gonzalez have both doubled in three consecutive games. I wonder what the record is for a pair of hitters with consecutive games with doubles? (Paging Elias Sports Bureau.)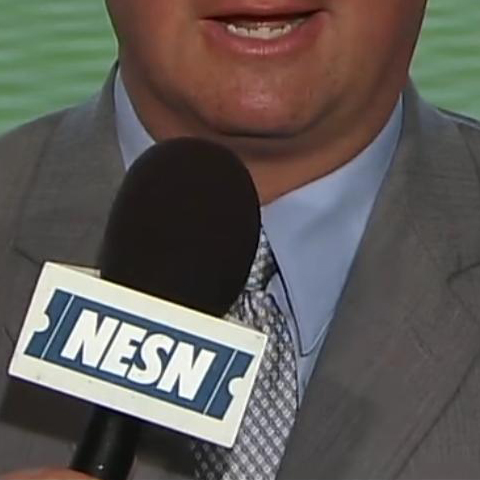 Game 23: April 27, 2011

Boston Red Sox
10-13
4

L: Daniel Bard (0-3)

2B: Adrian Gonzalez (8), Jacoby Ellsbury (5)
HR: Kevin Youkilis (5)

Baltimore Orioles
10-12

5

BS, W: Koji Uehara (1, 1-0)
S: Kevin Gregg (4)

2B: Derrek Lee (3), Adam Jones (2)
HR: Luke Scott (3), Jones (5)