It's 2011, the world hasn't ended, the United States has an African-American president, and Cleveland's professional baseball team still uses "Indians" as its nickname and has Chief Wahoo as its mascot.
Other teams have mascots that are animals (Tigers, Orioles), items of clothing (the two Sox), and occupations or types of people (Brewers, Pirates, Dodgers). Only Atlanta and Cleveland stubbornly cling to mascots that denigrate Native Americans.
Rather than tinkering with the postseason Bud Selig should do something that is truly in the best interests of baseball and force Larry Dolan and John Malone of Liberty Mutual to finally change their teams' names. It wouldn't hurt for them to establish a scholarship fund for people who will use their education to help Native American organizations (and I'm not talking about casinos) while they fundamentally change the face of their franchises.
When Cleveland swept the Red Sox in the second series of the season it was thought to be a fluke. Since then the squad has established itself with the best record in the majors, reaching the 30-win mark before any other club.
Justin Masterson, who looks like he is growing a playoff beard along with the Bruins, pitched well enough that Theo Epstein might have regretted trading him for Victor Martinez. While the Red Sox will get two compensation picks in return for not re-signing Martinez, if Masterson remained in Boston it is unlikely that John Lackey would have been pursued.
Just as in the middle game of the Cubs series the Red Sox seemed on their way to victory but were undone in the eighth. Daniel Bard, who everyone thought was the answer in the Cubs debacle, toed the rubber with the score 2-1 in his team's favor, one out, and a runner on second. He induced a pop out off the bat of Carlos Santana for the second out. Michael Brantley smoked a single past a stumbling Drew Sutton. If Dustin Pedroia hadn't been pulled in the top of the inning because of a jammed ankle I probably would be writing about his stunning web gem to staunch Cleveland's rally.
Instead pinch runner Adam Everett crossed the plate for the winning run and the incendiary Asdrubal Cabrera pummeled the ball off the left field wall for the winning score.
Don Orsillo's blue basket-weave patterned tie called to mind summer skies but the game was delayed for an hour and one minute due to tornado and hail warnings. Later it was discovered that the tornado indicators were just gusts caused by Asdrubal Cabrera's batting practice session.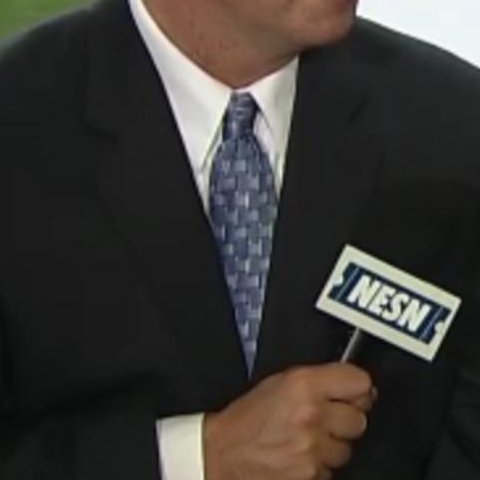 Game 47: May 23, 2011

Boston Red Sox
25-22
2

BS, L: Daniel Bard (2, 1-4)

HR: Carl Crawford (2)

Cleveland Indians
30-15

3

W: Joe Smith (2-1)
S: Chris Perez (13)

2B: Austin Kearns (4), Asdrubal Cabrera (10)
HR: A. Cabrera (10)