I must have been listening to bad music while bad things went down at Fenway. Actually, Edwin McCain and Eminem also have songs entitled "3 a.m." and both of them are better than Matchbox Twenty's effort.
The sampling of McCain's lyrics below and his poignant performance makes me think of Carl Crawford, his struggles, and his seeming turnaround.
It's 3:00 a.m.
I'm awake and my heart is still dreaming
It's 3:00 a.m.
Outside I hear the souls still screaming
It's been so long you know since my head's been this clear
Just like a ship lost in the night
I just don't know which way I should steer
But I'll keep chasing my dreams
And only you can make them real
I pour my heart out every night
But do you know the way that I feel
There were a few souls, warmed by free hot chocolate or coffee, screaming from the Fenway stands. They screamed in elation as Jed Lowrie scored on a wild pitch from rookie closer Jordan Walden to bring the local nine within a run. That fervor increased when Crawford doubled to center and Jacoby Ellsbury drove Crawford in with a soft liner to right to tie the game.
Eminem's song is about a serial killer but in the context of last night's game it reminds me of the bullpen's struggles ("Someone save me"), the bats' inconsistency ("But they don't pay no mind, goodbye"), and Terry Francona's efforts to get his squad perform to the level of their talent ("Contemplating my next plot again"). When Eminem is in zombie makeup in this music video it reminds me of Jason Varitek.
There's no escaping
There's no place to hide
You scream, "Someone save me"
But they don't pay no mind, goodbye
You're walkin' down a horror corridor
It's almost 4 in the mornin' and your in a
Nightmare it's horrible
Right there's the coroner
Waitin' for you to turn the corner
So he can corner ya, you're a goner
He's on to ya, out the corner of his cornea
He just saw you run, all you want is to rest
'Cause you can't run anymore, you're done
All he wants is to kill you in front of an audience
While everybody is watching in the party, applauding it
Here I sit while I'm caught up in deep thought again
Contemplating my next plot again
Don Orsillo's golden tie was evocative of a Pointer sister's ensemble circa 1984.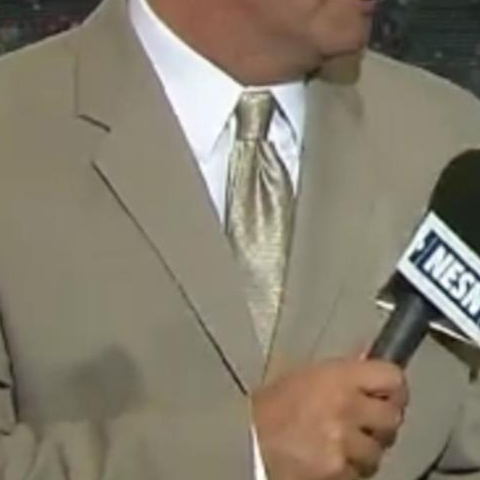 Game 30: May 4, 2011

∙ 13 innings
Los Angeles Angels
17-14

5

H: Fernando Rodney (5)
BS: Jordan Walden (1)
W: Trevor Bell (1-0)

2B: Erick Aybar (6), Howie Kendrick (8), Hank Conger (3)
HR: Vernon Wells (3)

Boston Red Sox
14-16
3

L: Daisuke Matsuzaka (2-3)

2B: Jason Varitek (2), Carl Crawford (6), Kevin Youkilis (8)