Remarkably the Red Sox managed to score against Cy Young winner Felix Hernandez. Keep in mind that this is the same team that was blanked by Doug Fister. The home team threatened in the first inning by loading the bases but continued the trend in this series by failing to hit with runners in scoring position.
They did capitalize on Hernandez's second time through the lineup. Jacoby Ellsbury led off the third with a single up the middle and Dustin Pedroia lined another single to left. David Ortiz knocked the horsehide high off the left field wall to plate two runs.
Peter Gammons had asked Pedroia what he thought of Andre Ethier's hitting streak as the two are best friends and former Arizona State teammates. With his usual cockiness Pedroia said he'll have a longer one. It's definitely time for a sandwich for the Laser Show.
Bobby Jenks took one for the team today, blowing a two-run lead to set up a dramatic comeback. He took the mound in the sixth with two out and one on. Tim Wakefield was in line for his 180th win with the Old Towne team. Jenks surrendered a soft liner to left off the bat of Miguel Olivo and then walked the next three batters. Fenway fans sarcastically cheered whenever he somehow managed to hurl a strike. The steady stream of bases on balls tied the game 2-2.
With one out in the ninth Jed Lowrie clouted the ball to deep right. His fly ball ricocheted off Ichiro Suzuki's leg and bounced far enough away for Lowrie to reach third. Don Orsillo and Gammons said it was because of the difficult sun field, but Red Sox fans know that it was the saint-like corona that surrounds Lowrie's being.
Like Jenks and Lowrie before him Marco Scutaro played his part. The shortstop tapped the first pitch he saw to Chone Figgins for a quick out, setting up Carl Crawford's moment in the sun (or was that still Lowrie's aureole?).
With two out and the go-ahead run 90 feet away Crawford faced off against Jamey Wright. The left fielder laid off the first pitch, a pitch in the dirt. He let the second pitch traverse the plate for a called strike. His timing thus calibrated Crawford stung the ball up the middle of the infield to score the winning run. His teammates mobbed him as he tried to run the bases. Perhaps this is the real beginning to Crawford's Red Sox career.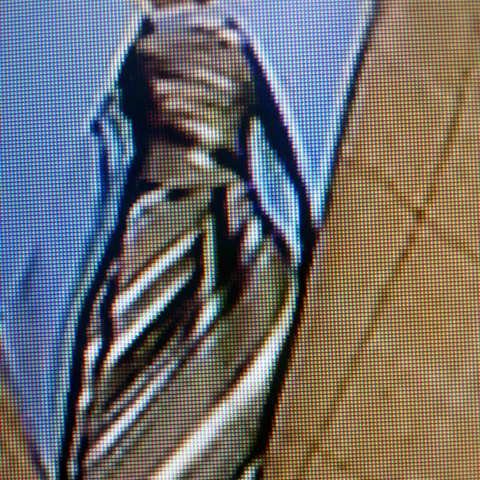 The earth tones stripes of Orsillo's tie resembled layers of sedimentary rock. It's tempting to make a joke about Gammons's age here, but with his blues guitar and Hall of Fame honors he's twenty times more hip than me.
Game 27: May 1, 2011

Seattle Mariners
13-16

2

L: Jamey Wright (0-1)

2B: Jack Cust (4)

Boston Red Sox
12-15
3

BS: Bobby Jenks (2)
W: Jonathan Papelbon (1-0)

2B: David Ortiz (4)
3B: Jed Lowrie (1)