Dustin Pedroia can hold a grudge. Seven years after he lost out on the Golden Spikes Award to Jered Weaver he took it out on the lanky pitcher with an epic at bat in the fifth. With two out and two on and the score 2-1 in the visitors' favor Pedroia fouled off pitch after pitch.
On the thirteenth pitch the second baseman finally got a hold of a four-seamer and shot it up the middle. Speedsters Carl Crawford and Jacoby Ellsbury easily scored the tying and go-ahead runs.
Weaver, who relinquished five earned runs total in the month of April, had the worst game of the season: 6 innings pitched, 6 hits, 3 earned runs, 1 walk, and 6 strikeouts. He has only pitched quality starts and Peter Gammons said it was a toss-up between he and Felix Hernandez for the Cy Young. Amazingly the Red Sox faced both aces back-to-back and defeated them.
Dennis Eckersley's moment of the evening was calling out Terry Steinbach for calling the pitch that Kirk Gibson famously clubbed into the seats to win Game 1 of the 1988 World Series. "They don't get the loss is the problem," he grumbled. Don Orsillo shook his head as if he were on the mound disagreeing with his catcher and asked, "Why didn't you just do this?" Baseball is so simple for Announcer Boy, who could hit .280 in the bigs, easy. Eckersley also lost his scorecard in the sixth inning and a MacGyver-like NESN crew member retrieved it with a stick equipped with a loop of tape on the top.
Orsillo was garbed in a pink shirt with coordinating tie. It was cross-hatched with white and black stripes so you could play tic-tac-toe in slow innings.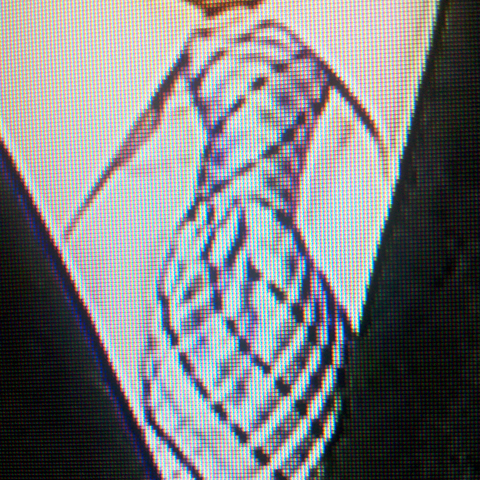 The seventh inning wasn't one of those monotonous frames. Ellsbury and Adrian Gonzalez were back to their doubles-hitting way. Gonzalez's double clipped the edge of the last sign on the left field wall, allowing all three runners on base to score. Pedroia was on Ellsbury's tail like Navy SEAL Team 6 on Osama bin Laden. With Weaver out of the game Pedroia had to take his frustrations out on someone and that seemed to be his swift teammate.
Pedroia won't be satisfied until everyone admits he has Ortiz's power, Ellsbury's speed, Jon Lester's pitching ability (see the Sullivan Tire spots), and J.D. Drew's arm, just like he claims he does.
In a happy bit of sports synchronicity Hideki Okajima notched the final out of the Red Sox game at about the same time David Krejci's goal was ruled good to give the Bruins a 3-2 win in overtime and a 2-0 series lead.
Game 28: May 2, 2011

Los Angeles Angels
16-13

5

L: Jered Weaver (6-1)

2B: Maicer Izturis – 2 (9), Torii Hunter (4)
HR: Vernon Wells (2)

Boston Red Sox
13-15
9

W: Clay Buchholz (2-3)
H: Daniel Bard (4)

2B: Carl Crawford (5), Jacoby Ellsbury (8), Adrian Gonzalez (11), Kevin Youkilis (7)
HR: David Ortiz (3)