When Rich Hill punched out Jack Hannahan to end the seventh the camera lingered on an impassioned Josh Beckett. That was a moment that needed Dennis Eckersley's lip-reading skills. Beckett had yet to win in Cleveland and Rob Drake's called third strike brought him six outs closer to his first victory in the Forest City.
In the top of the seventh Beckett's battery mate lined a two-run homer, Jason Varitek's first of the season, into the right field stands. That four-bagger came as a surprise from the weathered veteran, as did him throwing out two runners at second.
This is the type of near stress-free win I could get used to. One anxious moment didn't arise from the battle of wills between pitcher and hitter but rather between two outfielders. Jacoby Ellsbury and Carl Crawford were both running full bore calling each other off of Michael Brantley's fly ball to shallow left-center. The ball ended up in Crawford's glove for the second out of the eighth and my heart ended up in my mouth.
Brantley was part of the package Mark Shapiro received for CC (then known as C.C.) Sabathia from the Brewers. Brantley was the player to be named later and was shipped out of Milwaukee on October 3, 2008. He joined Rob Bryson, Zach Jackson, and Matt LaPorta. That Brantley and LaPorta are getting regular playing time and their team leads the American League despite this loss is a testament to Shapiro's acumen. Cleveland's general manager is perhaps a healthy Grady Sizemore from being perennial AL Central contenders.
Cleveland's roster is a treasure trove of Remy-fications. Ca-breh-rer (both of them), La-port-er, and, of course, Easy Keel Cah-reh-rer. Don Orsillo might have mildly grimaced at some of those pronunciations just as Remy may have smirked at Orsillo's mesmerizing tie.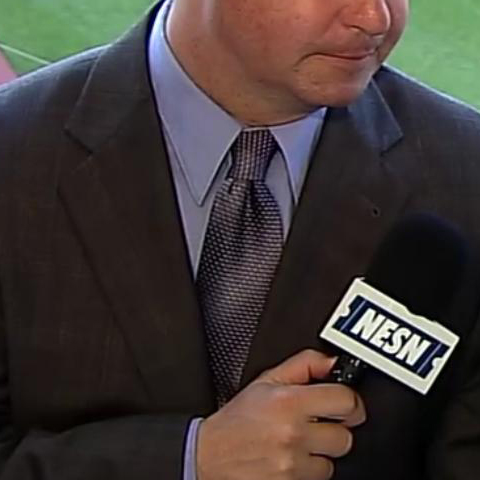 Game 48: May 24, 2011

Boston Red Sox
26-22
4

W: Josh Beckett (4-1)
H: Rich Hill (3)
S: Jonathan Papelbon (9)

2B: David Ortiz – 2 (11), Adrian Gonzalez (16)
HR: Jason Varitek (1)

Cleveland Indians
30-16

2

L: Fausto Carmona (3-5)

HR: Travis Buck (2)