Jake Peavy doesn't have the same opportunities as position players to get his uniform dirty, so he does the best he can with the rosin bag. The starter went seven innings with five hits, two earned runs, one base on balls, and four strikeouts. It was the first time he faced one of his former teams. He didn't seem any more fired up than usual, although it may not be humanly possible for someone to get more impassioned than Peavy on a night he starts.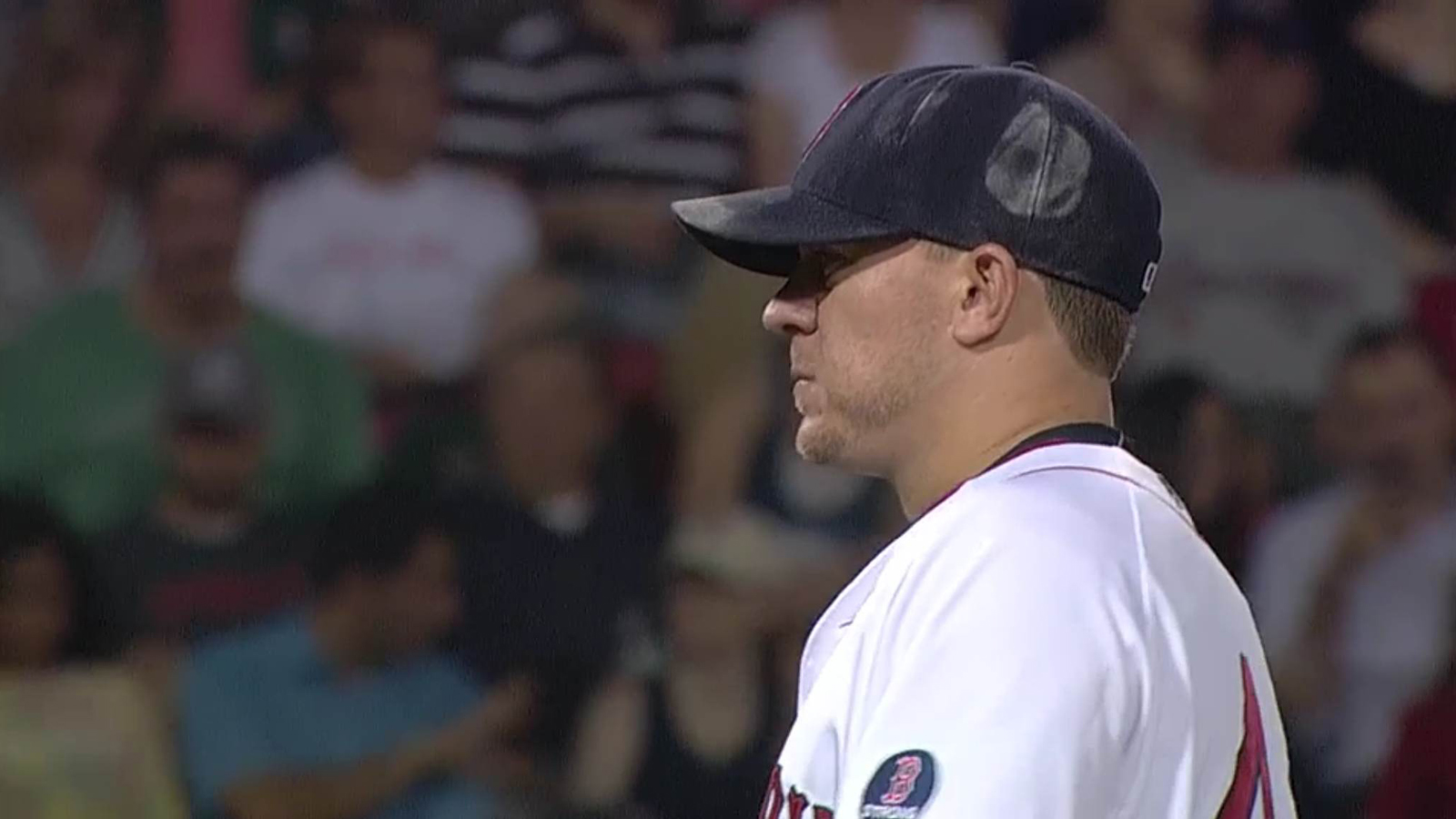 David Ross has worked his way back from concussions and even from the eight-hole the backstop has contributed. He went 2-for-3 and could have gone 3-for-3 had Conor Gillaspie not robbed him of an extra base hit in the bottom of the fifth. The Red Sox players have taken to growing out their facial hair, and Ross's beard is weird.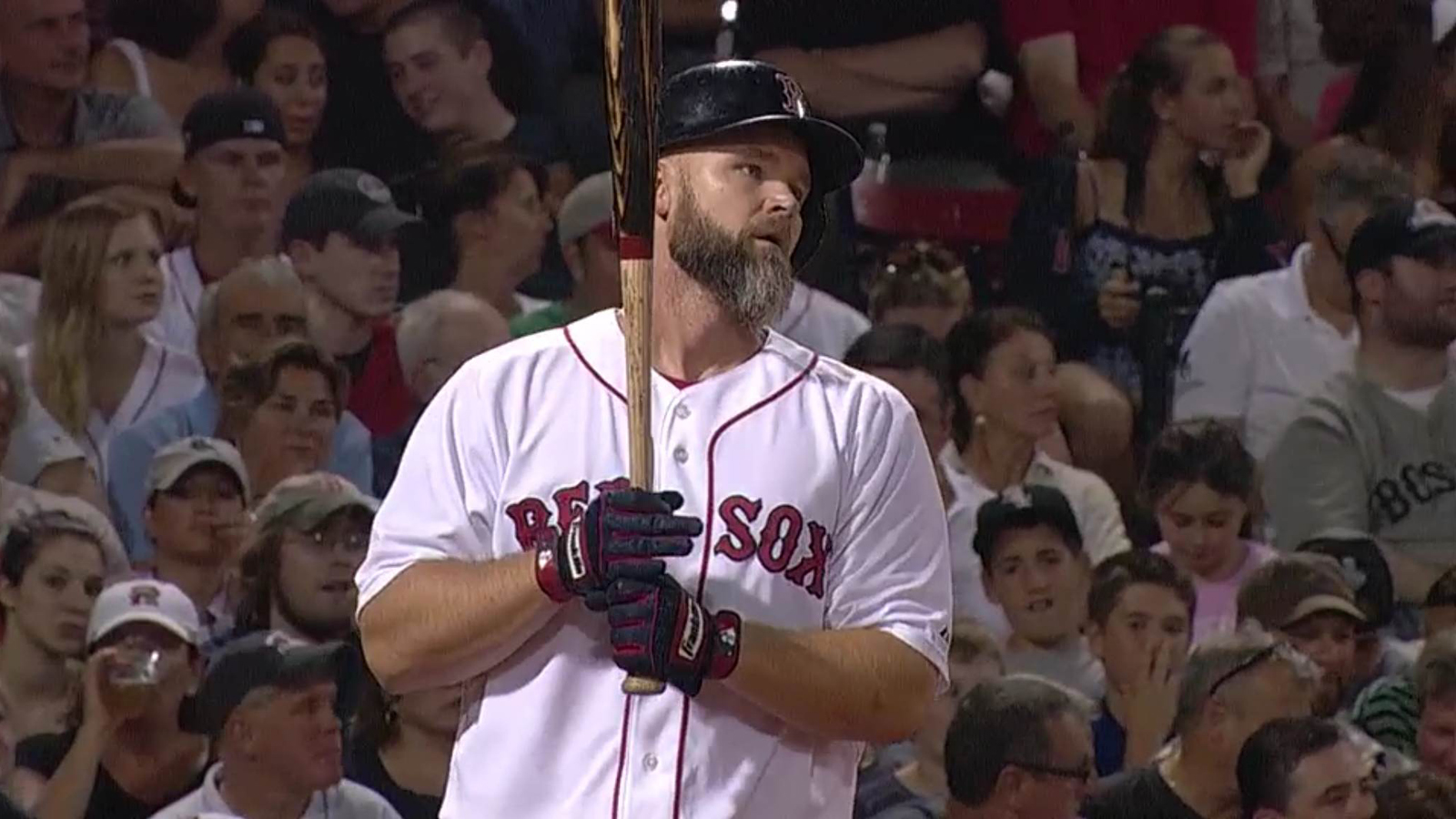 We shouldn't judge people by their appearance, however. If we did Don Orsillo would be hosting "Family Feud" or portraying Harry Dunne.
Mike Napoli and Jonny Gomes are neck and neck in beard length. Napoli seems to have turned it around since being dropped in the order and was a productive 2-for-4 in the five slot and 1-for-1 in photobomb opportunities.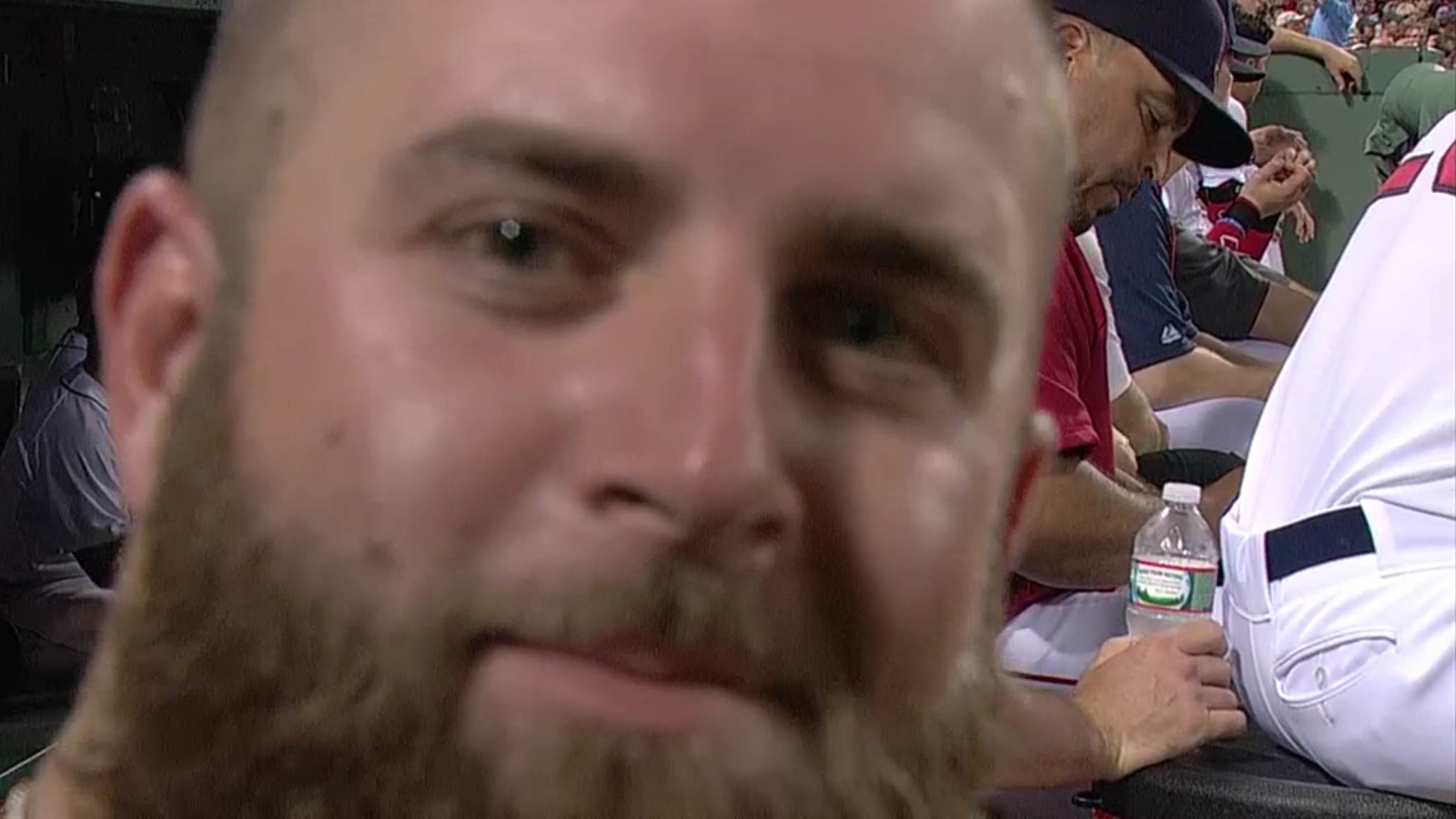 He really needs to be taught not to slide head-first. On this close play in the third frame he managed to double with two down and was doubled in by Gomes. One situation where a runner should try to slide that way is when a defender is attempting to tag high. Napoli could have tried to dive for the first base sack in the eighth when he was tagged by Paul Konerko to complete a double play.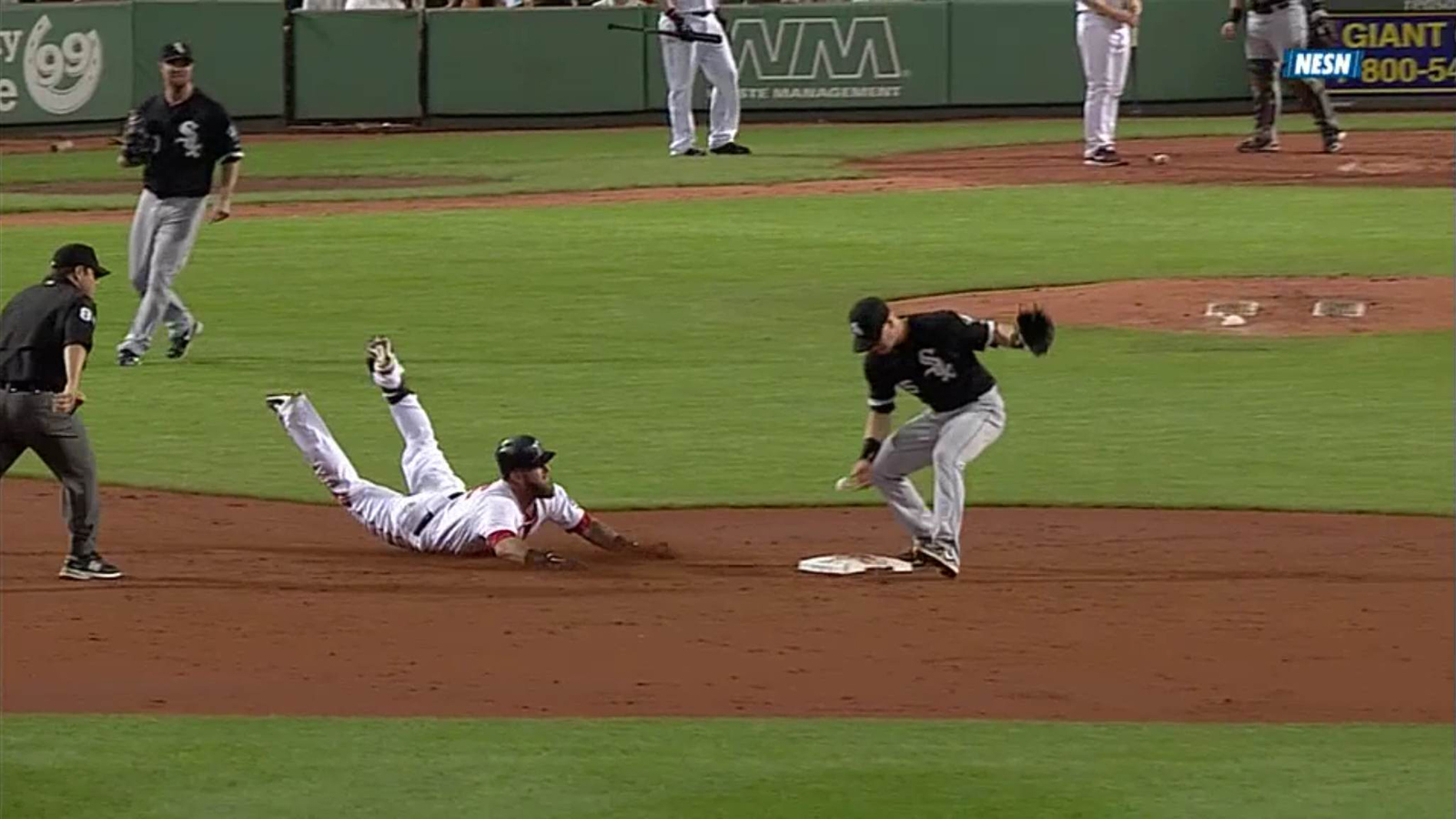 Xander Bogaerts had his best game in the majors so far: 2-for-3 with a walk, a run scored, and a run batted in. He grounded into a double play in the seventh after watching Ross walk on four straight balls, but he also worked a walk in the second after falling behind 0-2. He may warrant a higher position in the batting order and a lower number than 72 soon.
Game 137: August 31, 2013

Chicago White Sox
56-78
2
L: John Danks (4-11)
No extra base hits
Boston Red Sox
81-56

7
W: Jake Peavy (11-5)
S: Koji Uehara (15)
2B: David Ross (4), Mike Napoli (32), Jonny Gomes (16), Jacoby Ellsbury (30)