An extremely shiny helmet in late August can only mean a late-season call-up at the plate. Xander Bogaerts made his highly anticipated major league debut. The strapping shortstop went went 0-for-3 out of the seven-hole with a strikeout and five left one base.
Bogaerts made a smooth play on Marco Scutaro's chopper to end the fifth. He gloved it on the hop and transitioned to his throwing hand with lightning speed. Mike Carp stretched to complete the play and Scutaro helped by sliding into the sack headfirst, but you could see Bogaerts's defensive potential on the play.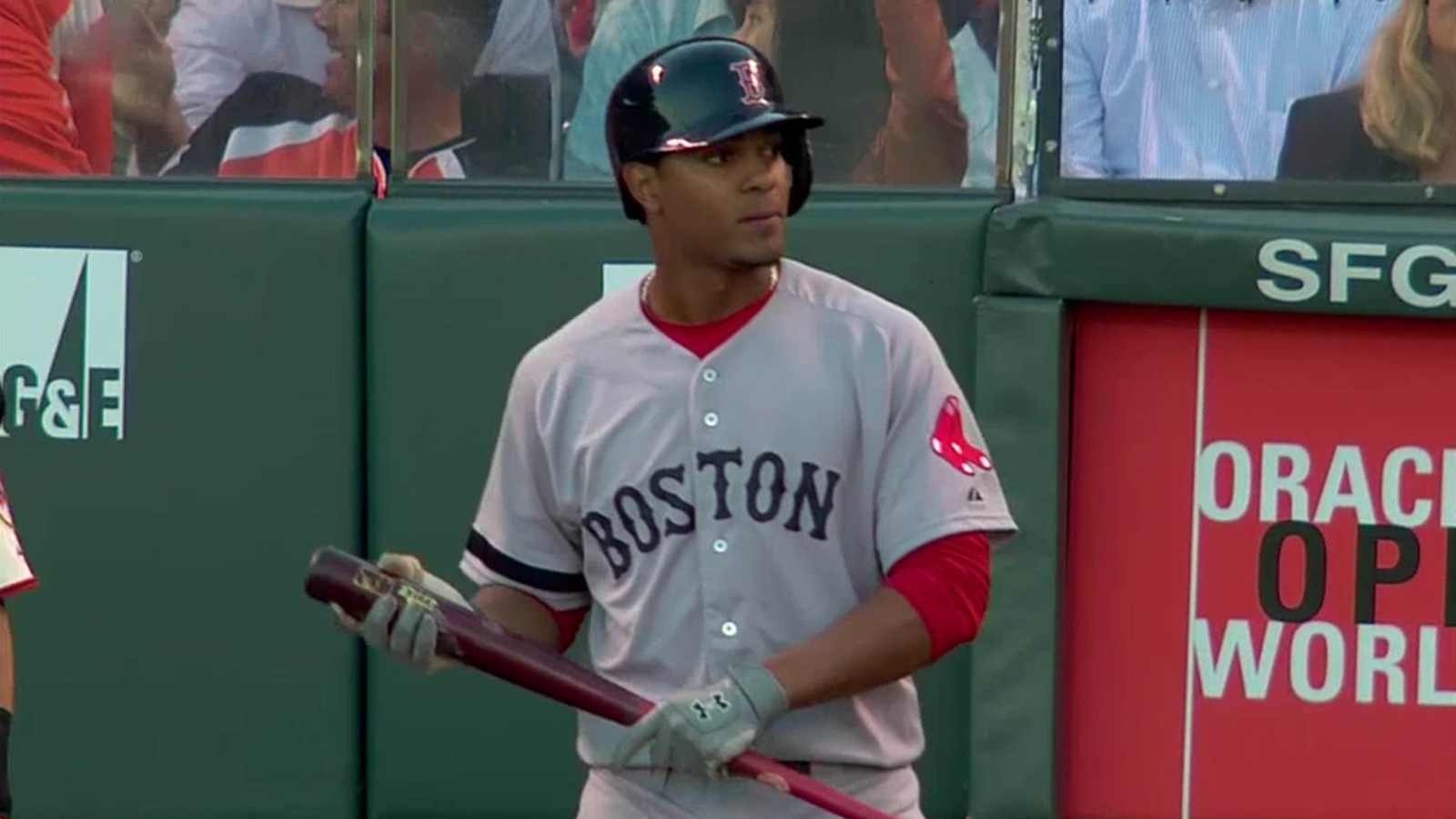 Shane Victorino clouted a solo homer in the third to give the Red Sox a 2-0 lead. Later in the game Victorino helped the Giants score the tying run by making a catch of Buster Posey's fly ball in deep right foul territory with Scutaro on third. Perhaps if Victorino had let it fall foul Junichi Tazawa could have gotten Posey out, but then again the Giants backstop could have just as easily gotten an extra base hit to drive in both Scutaro and Brandon Belt.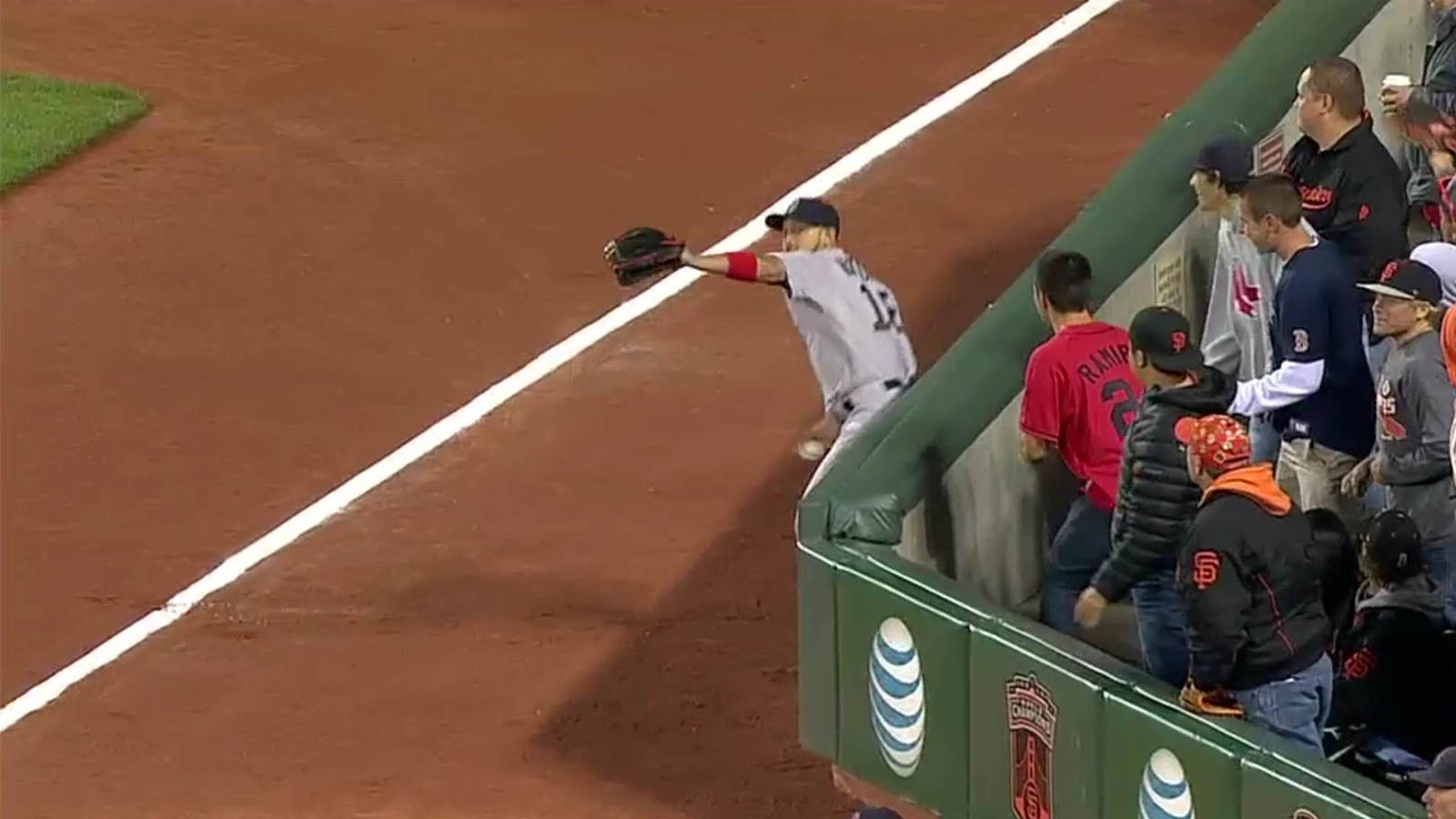 While Bogaerts's debut game was less than stellar, many a current star had their early struggles. Who can forget Dustin Pedroia's growing (ha!) pains in 2006 that continued into the early months of 2007? By the time 2007 ended, however, the Red Sox had won the World Series and Pedroia was the American League Rookie of the Year. As a now-bloated, egomaniacal lead singer once crooned, "All we need is just a little patience."
This team can make one extremely impatient. Ryan Vogelsong put balls up on a tee for seven innings but Boston's batters couldn't capitalize on the opportunity. Not that Jake Peavy would ever call out his teammates for failing to score runs, but he's the last pitcher I would want to upset.
Game 128: August 20, 2013

Boston Red Sox
74-54

2
H: Craig Breslow (10)
BS: Junichi Tazawa (7)
L: Franklin Morales (2-1)
2B: Daniel Nava (21), David Ross (3)
HR: Shane Victorino (8)

San Francisco Giants
56-69
3
W: Sergio Romo (4-6)
2B: Brandon Belt (27)
3B: Belt (4), Joaquin Arias (2)