The Red Sox knocked around Mark Buehrle for 11 hits but only managed to push one runner across home plate. Dustin Pedroia almost scored in the first inning but was thrown out by Kevin Pillar at home. Contrary to my assumption, Pillar is not a branch of Kevin Millar's family with a debilitating speech impediment.
When David Ortiz fouled the ball off himself there were as many panicked Boston sports fans as when Tom Brady went down with an apparent knee injury in a a scrimmage against the Tampa Bay Buccaneers. Ortiz stayed in the game but went hitless.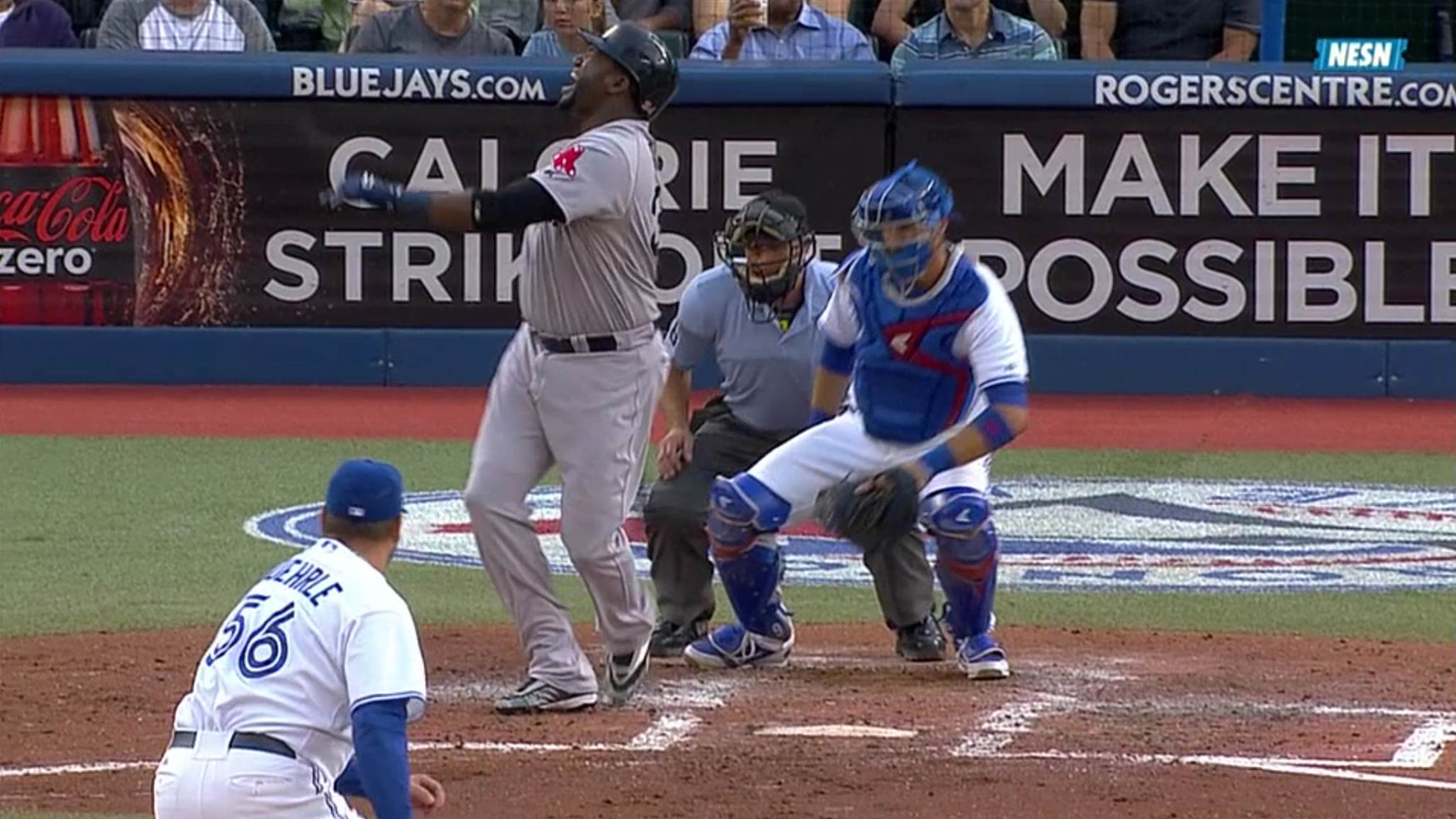 Home plate umpire Chris Guccione tipped off Ryan Lavarnway in the sixth. Third base coach Brian Butterfield was trying to send Lavarnway a sign but the catcher was unaware. Good thing Guccione was feeling helpful as a hit-and-run was called.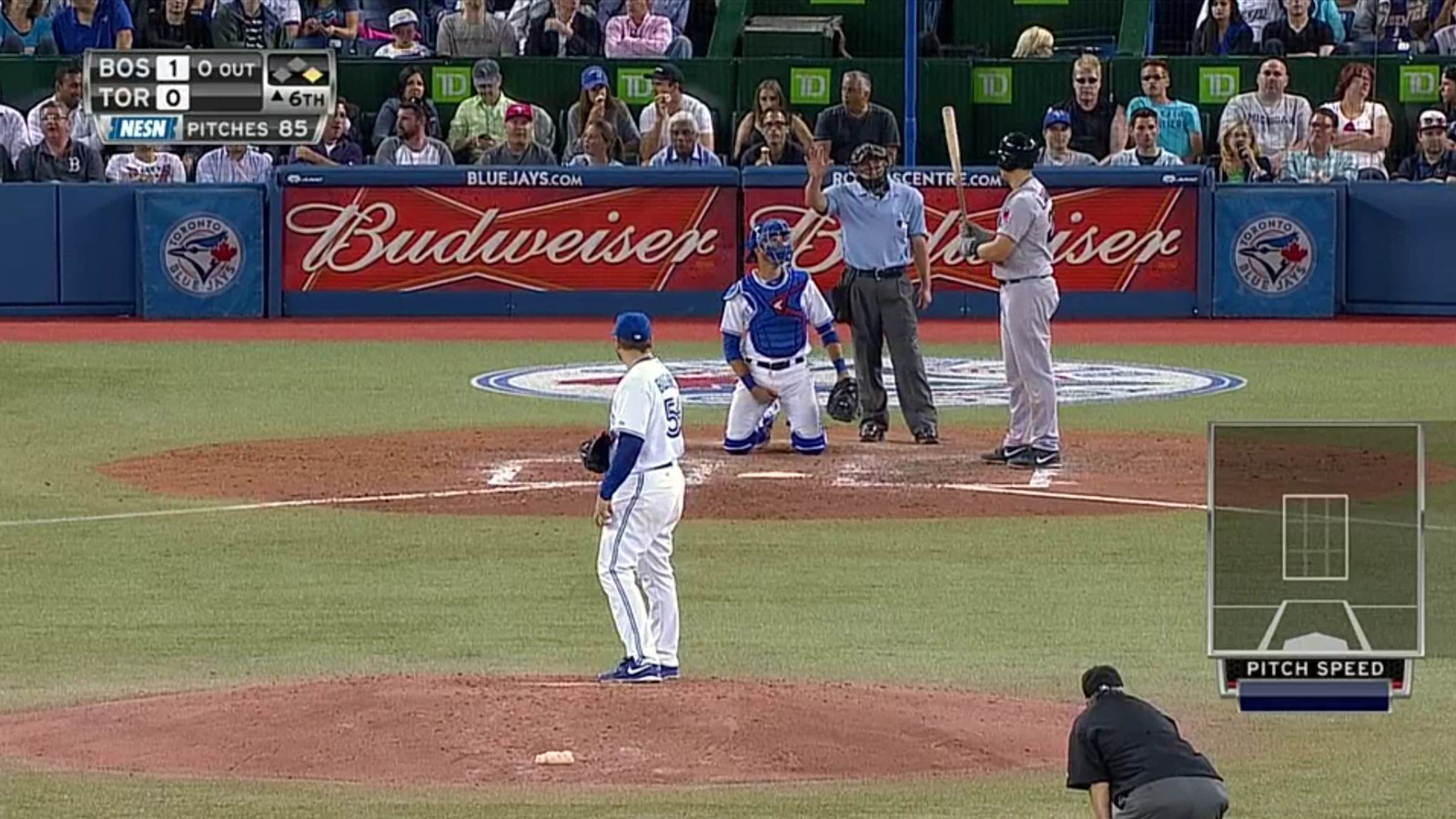 Next season umpires will be getting help themselves. Major League Baseball will expand instant replay to include challenges from the managers in 2014. Skippers will be allowed one challenge for the first two-thirds of the game and two from the seventh inning until the game ends. Similar to the NHL the challenges will be evaluated centrally.
Game 123: August 15, 2013

Boston Red Sox
72-51

1
L: Jake Peavy (9-5)
2B: Daniel Nava – 2 (18)

Toronto Blue Jays
56-65
2
W: Mark Buehrle (9-7)
H: Darren Oliver (7)
S: Casey Janssen (22)
2B: Adam Lind (23)