The Red Sox lost to the lowly Astros and nearly lost their starting ace John Lackey. On the last play of the second inning Lackey pursued Matt Dominguez's grounder and came down awkwardly on his ankle. He needed help to get off the field.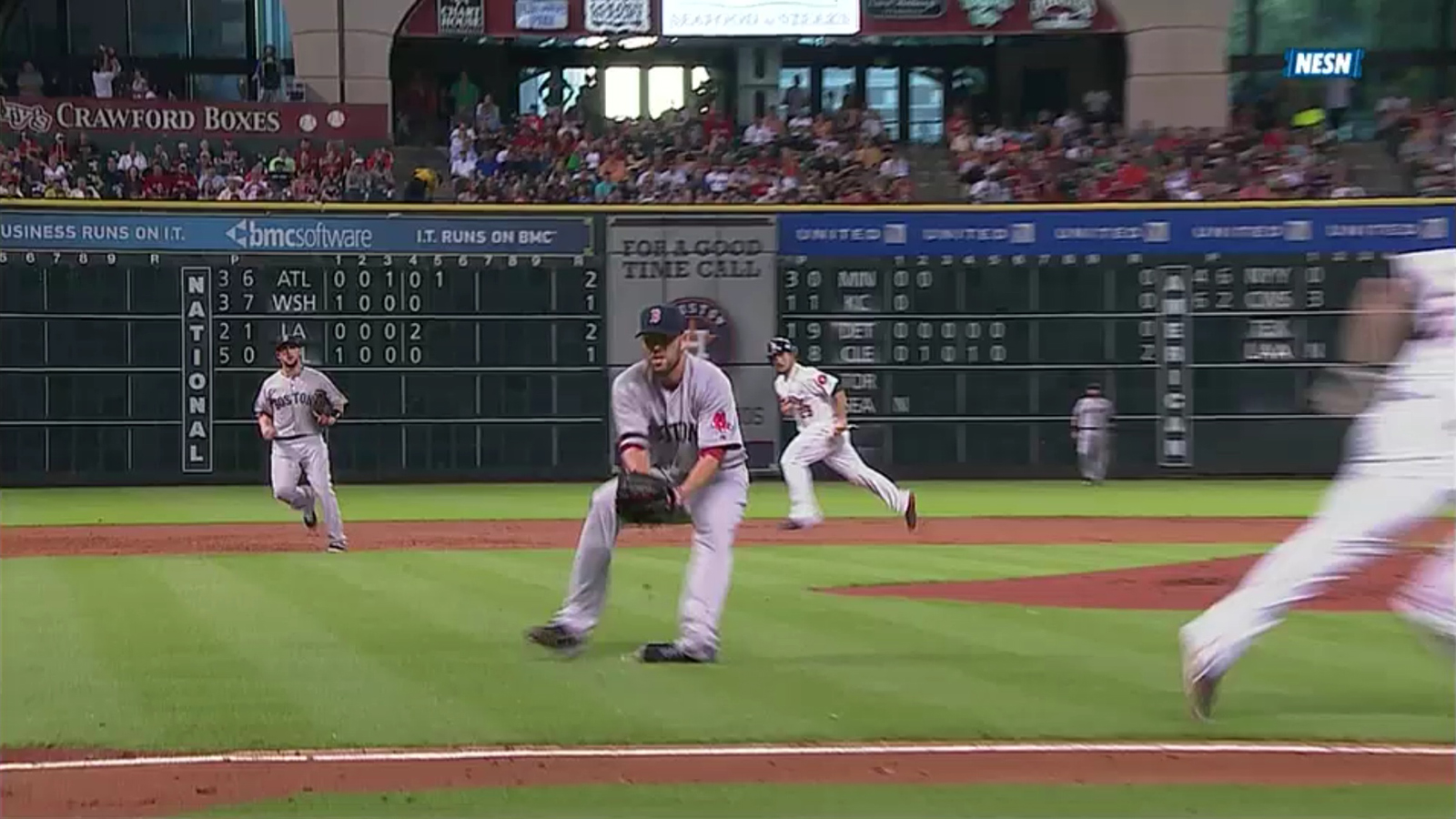 But in the third Lackey toed the rubber again and was unaffected by the injury. John Lackey, major league troll.
At first I thought the Astros' mascot was a troll but it is in fact an alien named "Orbit" of the species Homerunus spectacularus.
Three facts emerged from this game: 1) the Red Sox should have swept this historically awful team, 2) Lackey needs to stop making Boston fans' hearts leap into their throats, and 3) Orbit needs pants.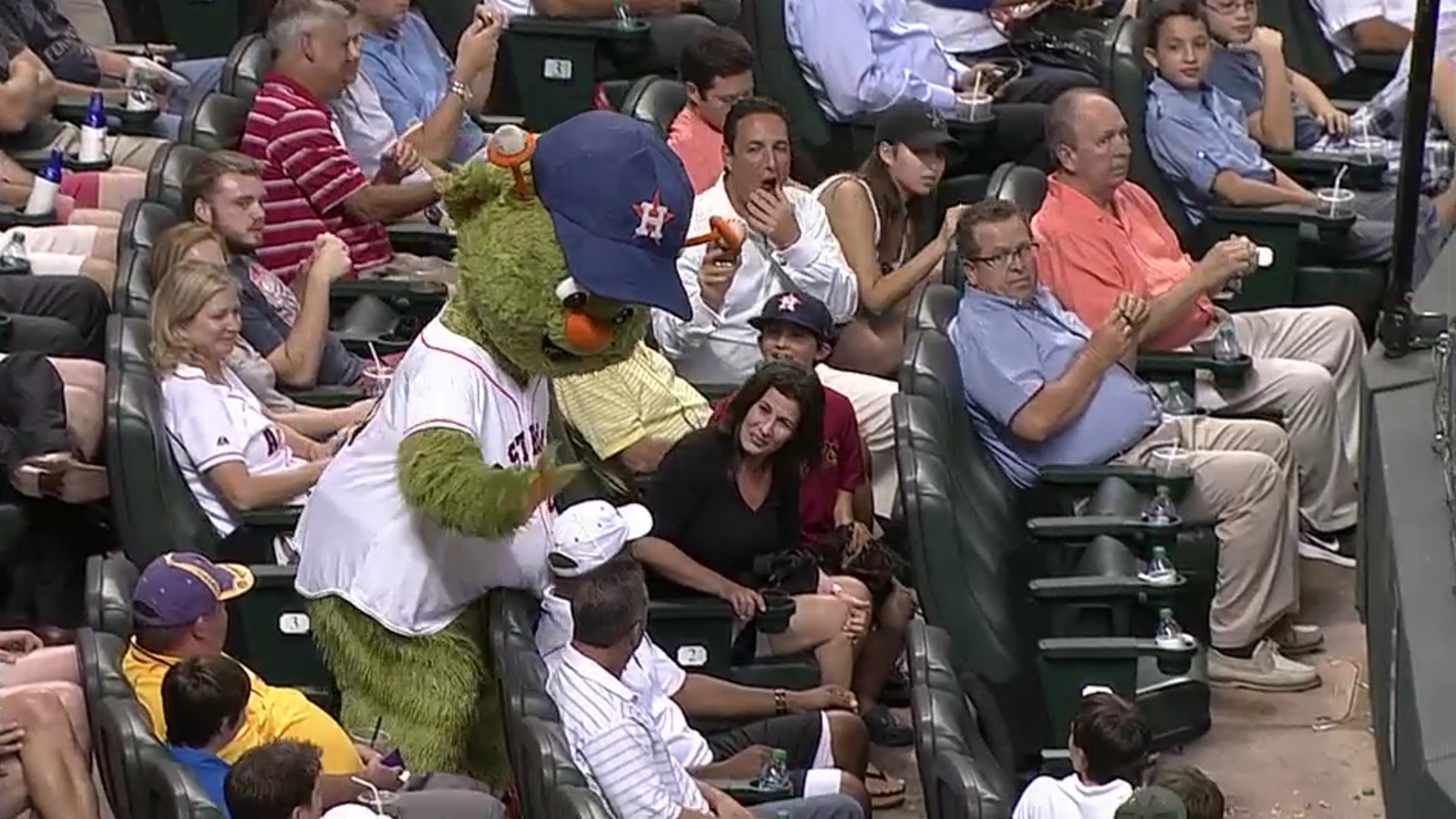 Game 114: August 5, 2013

Boston Red Sox
68-46

0
L: John Lackey (7-9)

2B: Stephen Drew (16), Jonny Gomes (13)
Houston Astros
37-74
2
W: Brett Oberholtzer (2-0)
H: Wesley Wright (8)
S: Josh Fields (1)
2B: Brett Wallace (7), L.J. Hoes (1)