Stephen Drew and Cody Ross made a sport of abusing their former teams last night. Drew went 2-for-2 with a game-tying two-run homer in the sixth. Ross's line was a sprightly 4-for-5 with 3 RBIs and 2 runs scored. He also stole a base, but didn't get a chance to take out Dustin Pedroia as he had hoped. Ross clouted what would be the winning run as the leadoff hitter in the seventh inning.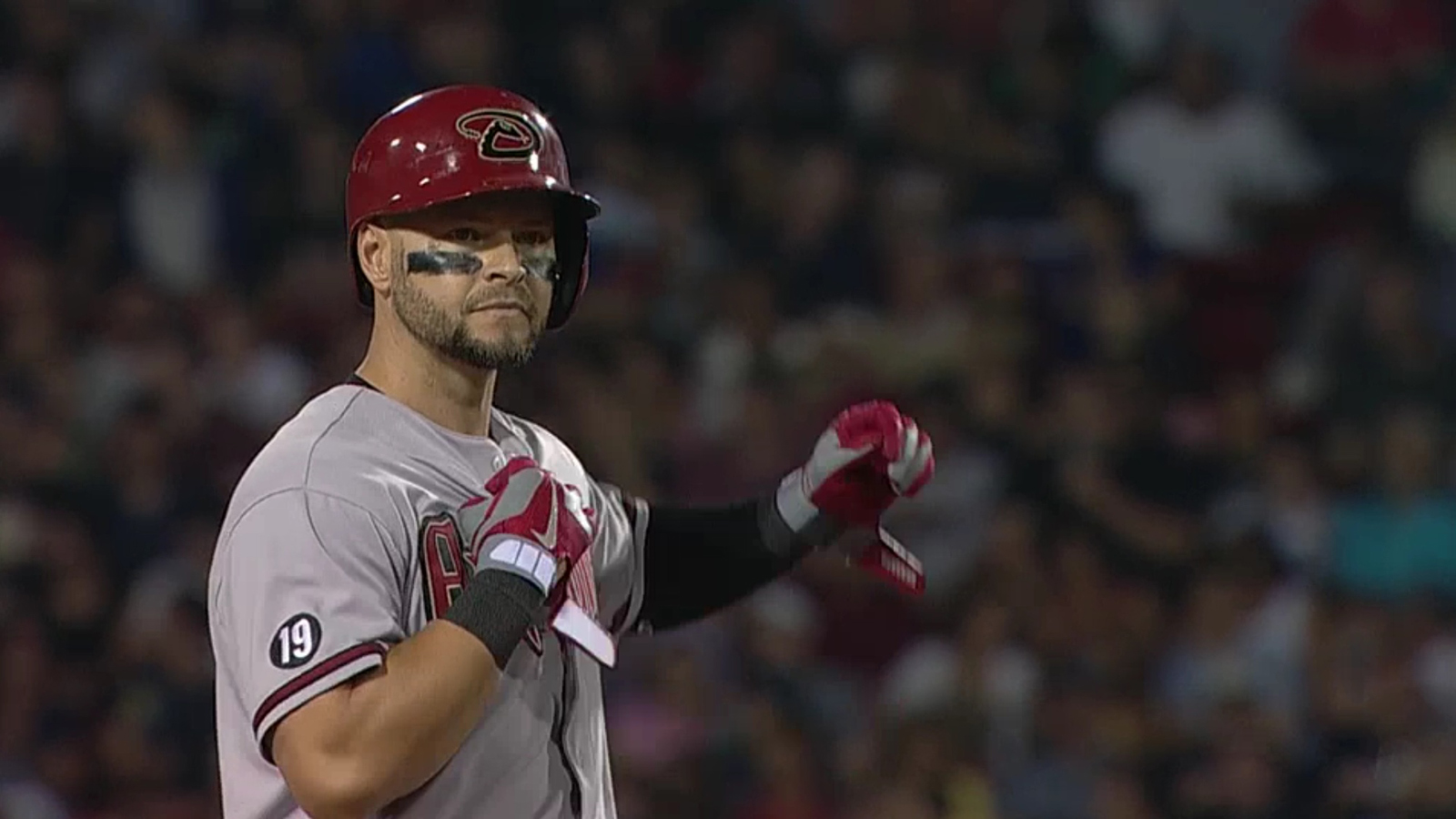 Jon Lester couldn't continue his streak of three quality starts, lasting just 4⅓ innings with 11 hits, 6 earned runs, and 6 strikeouts. The enigma of the southpaw's inconsistency hasn't diminished with summer's passing.
There would be no magical comeback this evening. Drew led off the ninth frame with a single scorched to right and advanced to scoring position with Jacoby Ellsbury's one-out single. Shane Victorino and Pedroia couldn't advance the runner this time, but the crowd is starting to warm to singing along with Victorino's at bat song. Don't worry about a thing… 'cause the Red Sox are still in first place.
Game 111: August 2, 2013

Arizona Diamondbacks
56-53
7
W: Randall Delgado (4-3)
H: J.J. Putz (4), Joe Thatcher (12), Heath Bell (8)
S: Brad Ziegler (6)
2B: Cody Ross – 2 (15), Martin Prado – 2 (22), Aaron Hill (14)
HR: Paul Goldschmidt (25), Ross (7)
Boston Red Sox
66-45

6
L: Pedro Beato (1-1)
2B: Jarrod Saltalamacchia (27), Shane Victorino (16)
3B: Jacoby Ellsbury (8)
HR: David Ortiz (21), Stephen Drew (8)