Gerardo Parra had a few problems in Fenway's sun field. In the first inning David Oritz's fly ball clanked off his glove, allowing the designated hitter to get on base and Dustin Pedroia to get to third. Fortunately for Parra the error didn't end with a Red Sox player crossing home plate.
Parra wasn't so lucky in the sixth frame. With runners on second and third with one out Jacoby Ellsbury lofted the ball to right. For some reason Parra decided to take the field without sunglasses and lost the ball at the last second. Ellsbury was granted a single because Parra didn't touch the ball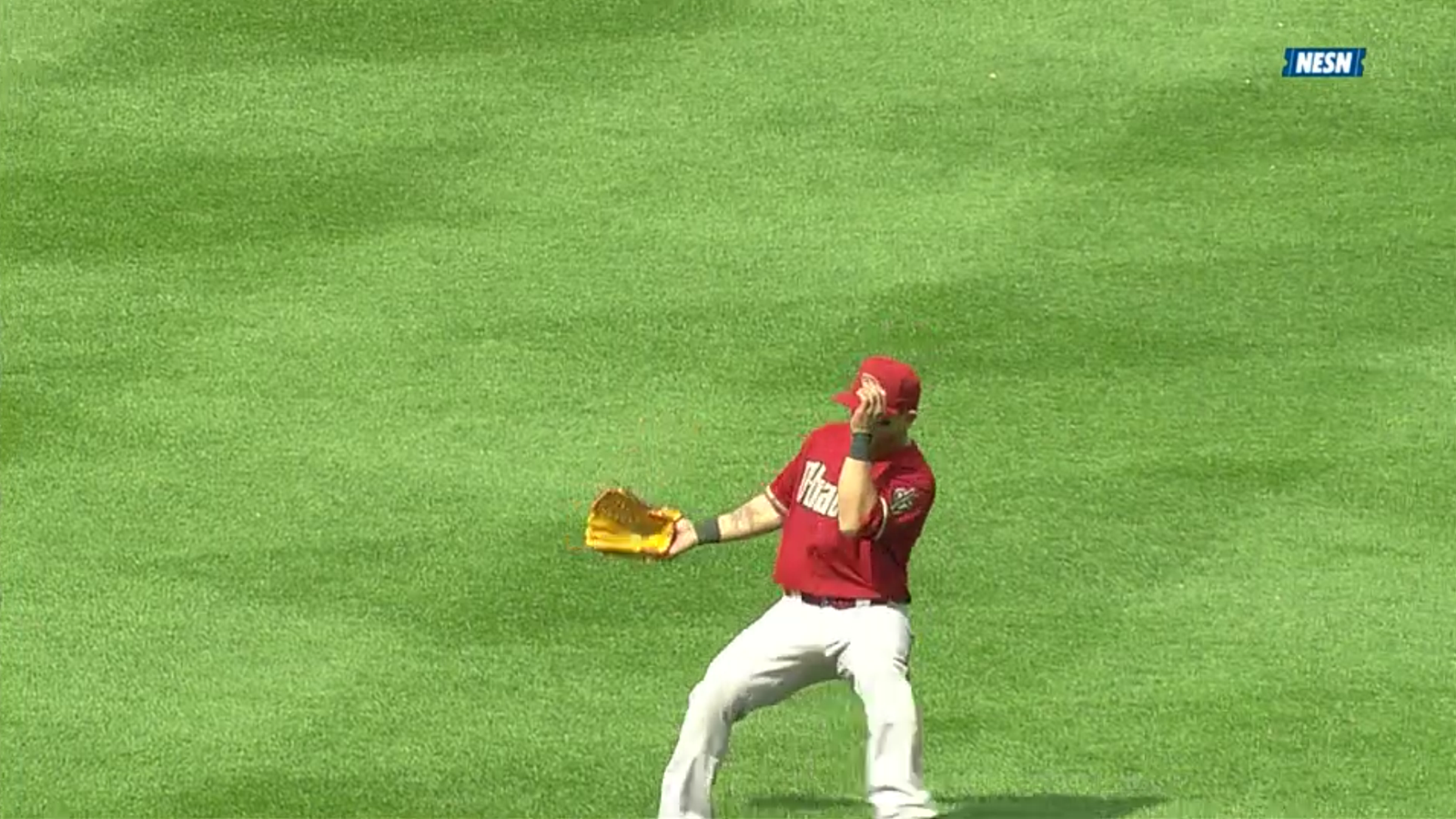 In comparison, Shane Victorino played right field well and with reckless abandon. He tried to make a J.B. Shuck-like catch over the wall. Victorino stayed in the game, batting righty against right-handed pitchers. If he were white he'd be called gritty. (Speaking of, here's an article entitled "Defending Gritty Players, Sort Of" that evaluates Arizona's trade of Justin Upton.)
When Parra made an uneventful put out of Jarrod Saltalamacchia in the seventh Fenway fans saluted him with a mock cheer. I imagine Yankee fans will welcome back Alex Rodriguez to the majors similarly.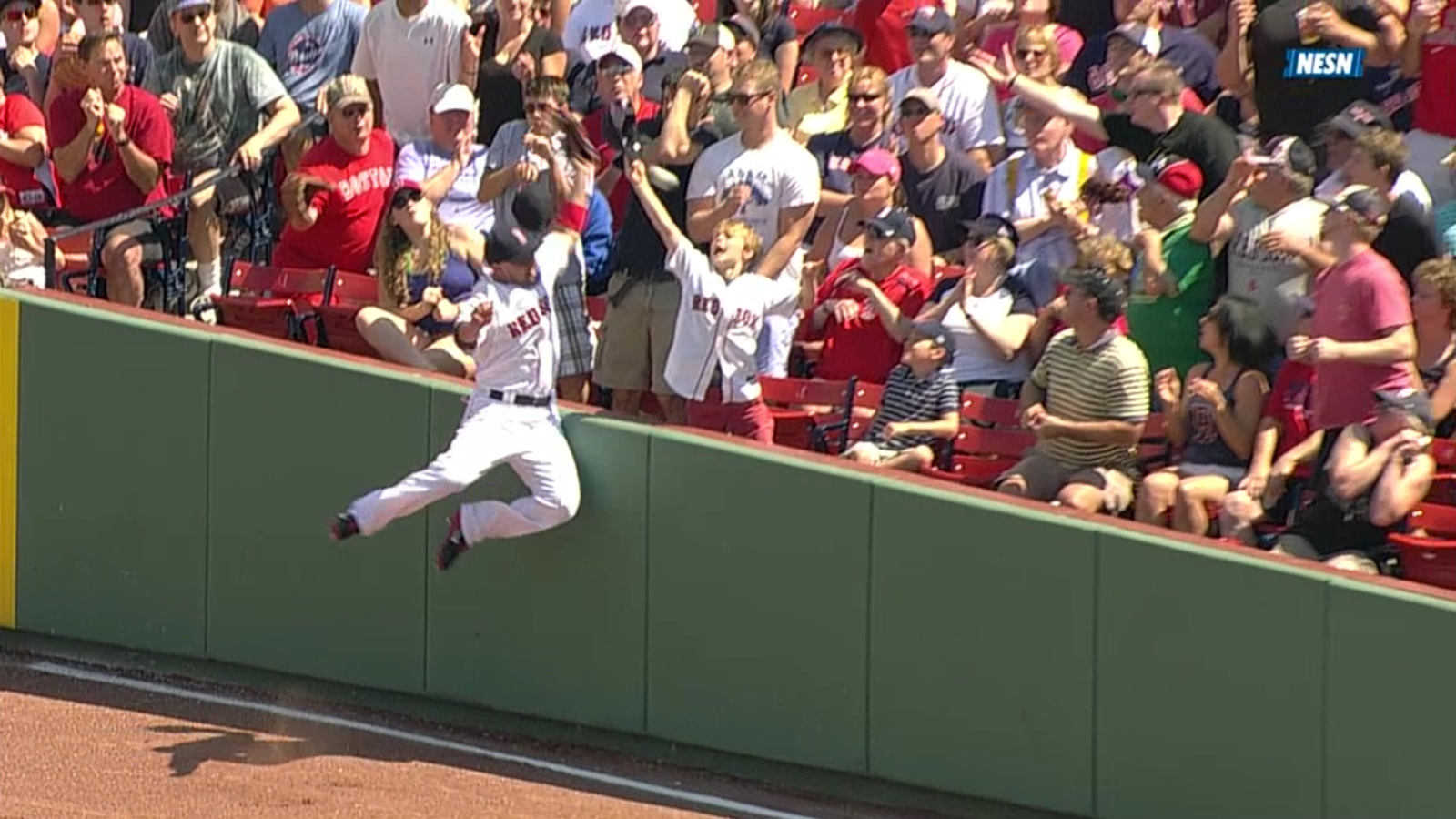 Ellsbury and Pedroia both went for Martin Prado's fly ball in the seventh but Ellsbury prevailed. It was the sort of play that goes wrong when the team is doing badly, but when all cylinders are clicking catches like this are made.
Parra might have needed the Hood blimp to provide some shade for him. David Ortiz could have done without the distraction at home plate.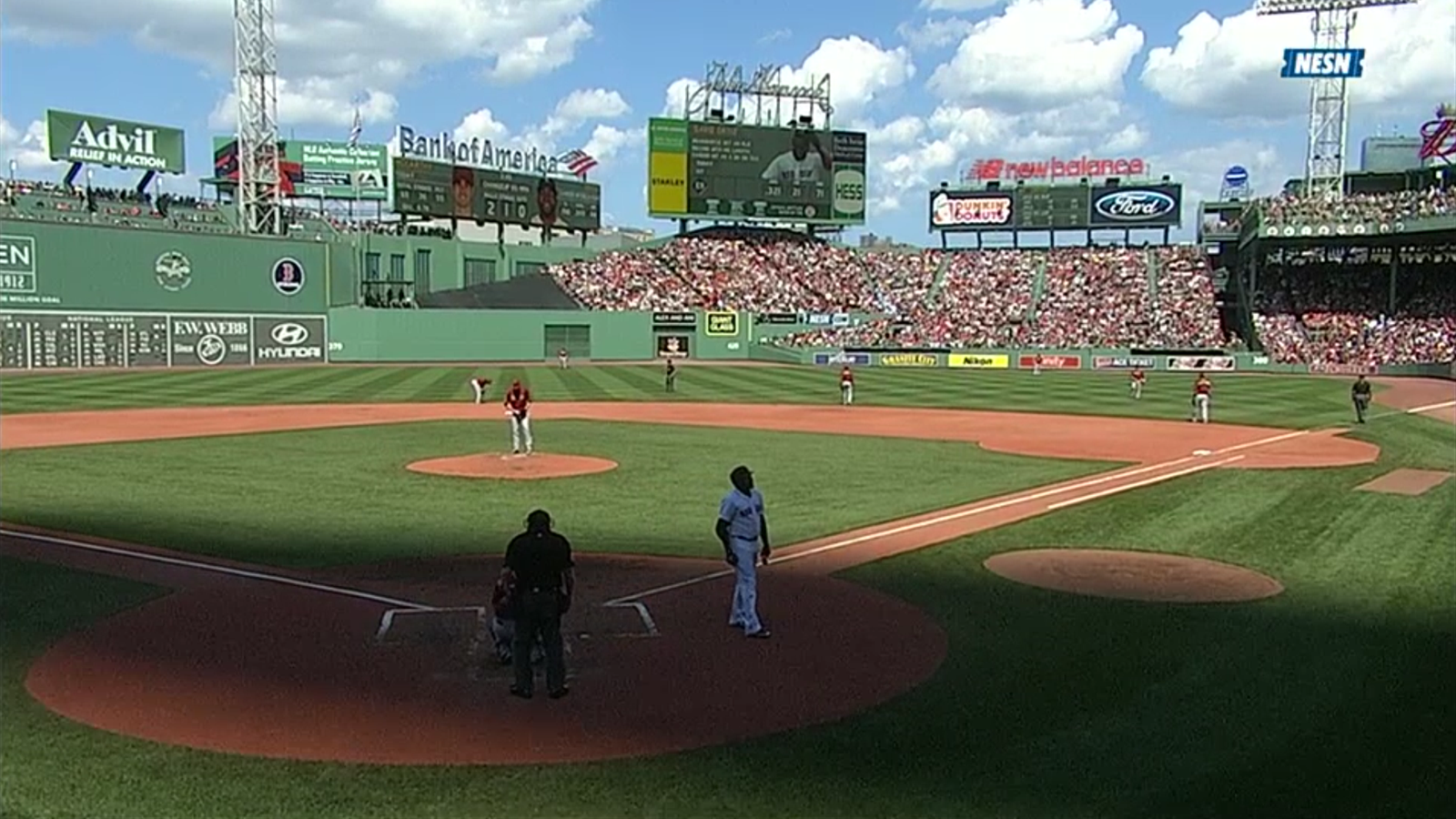 This shadow is nothing like the darkness cast by the dozen players who accepted suspensions today due to their connection with Biogenesis and usage of performance-enhancing drugs. There were no Red Sox players on the list.
Game 113: August 4, 2013

Arizona Diamondbacks
56-55
0
L: Brandon McCarthy (2-5)
No extra base hits
Boston Red Sox
68-45

4
W: Felix Doubront (8-5)

2B: Dustin Pedroia (26)