"He's not Gas Masterson any more," said Dennis Eckersley of Tim Lincecum. The lithe pitcher went 5 innings with poor line: 9 hits, 5 earned runs, 4 walks, and 4 strikeouts. Maybe he shouldn't have cut off all his moss.
Touchingly the Giants organization expressed their solidarity with Boston by wearing "B strong" patches on their jerseys.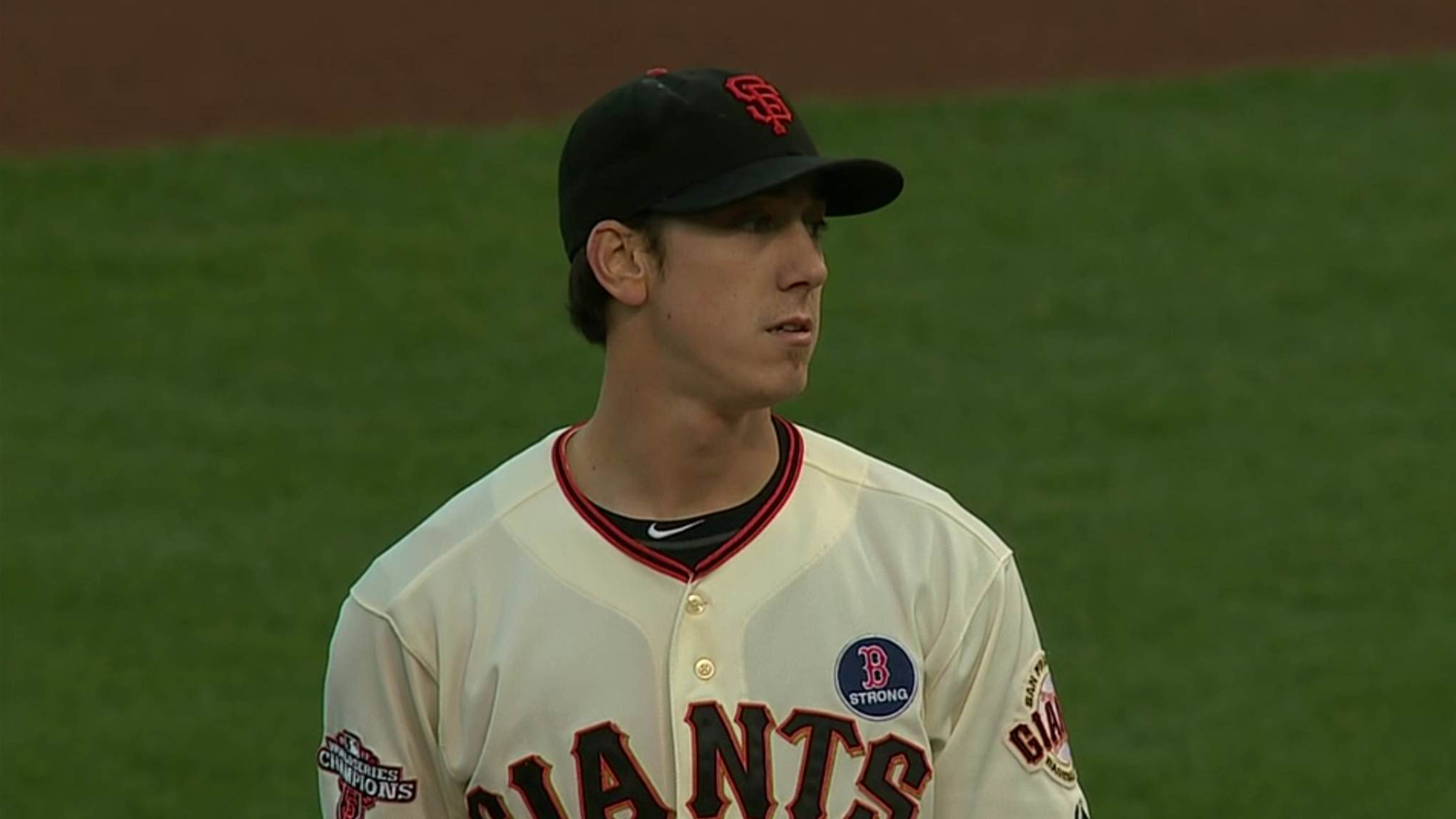 The opposing hurler had one of his best outings of the season. Jon Lester enjoyed eight and one-third shutout innings with a half a dozen hits surrendered (none of them for extra bases), walked two, and whiffed three. Eckersley of course mentioned how much more difficult it was for pitchers in the American League. Lester earned one of those strikeouts in a seven-pitch affair against Pablo Sandoval. The other two were gimmes: Jeff Francoeur and Lincecum.
In the second inning Lincecum committed a bizarre balk with Lester batting, a gaffe that plated Daniel Nava. The next batter, Jacoby Ellsbury, reached on catcher's interference.
I can't imagine these two oddities happening in the same game let alone the same inning and one batter after the other. I'm trying to determine how often these occur together. I'm thinking an expedition into Retrosheet may hold some discoveries.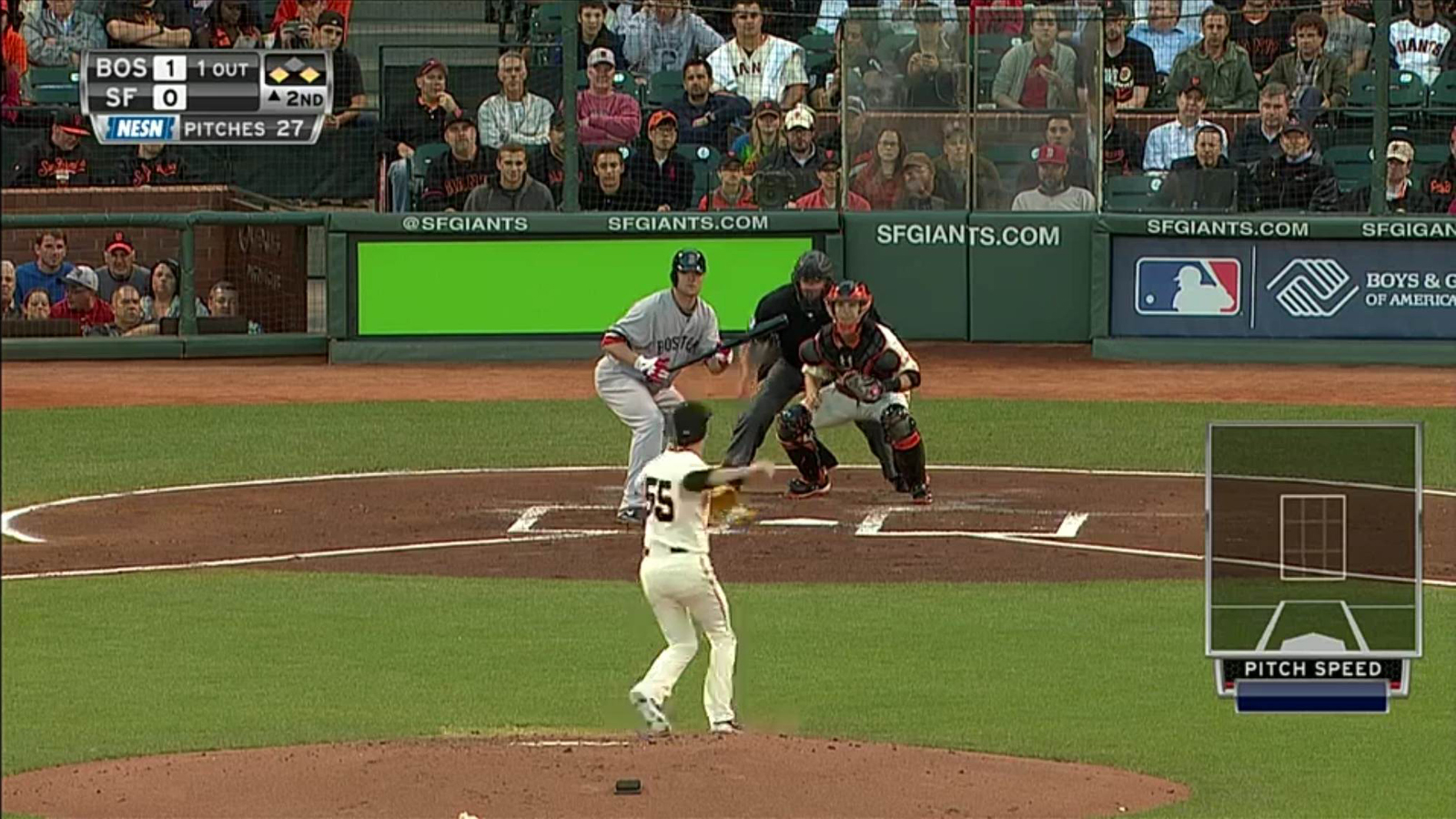 Game 127: August 19, 2013

Boston Red Sox
74-53

7
W: Jon Lester (11-7)
2B: Shane Victorino (20), Stephen Drew (20), Jarrod Saltalamacchia (34)
3B: Dustin Pedroia (2)

San Francisco Giants
55-69
0
L: Tim Lincecum (6-13)
No extra base hits