The good news: Mike Napoli and his lush beard circled the bases in the ninth to tie the game 3-3. It was his first home run since July 24. Perhaps dropping him in the lineup did help him ease up at the plate. The bad news: Napoli was part of the defensive butchery on Rajai Davis's run-scoring jaunt about the basepaths.
Davis laced the ball towards Jon Lester's plant leg and the pitcher's calf knocked it down. Because of Davis's speed Lester made a hasty underhand toss to Napoli. Shane Victorino retrieved the ball from the fences and tried to nail Davis at third. The ball ricocheted off Davis's shoulders and bounced to the third base fences. Lester backed up the play at third but was no where near the redirected ball. Davis scored and somewhere a sad trombone tooted.
These Boston fans made their Toronto hotel room a home away from home. Leafs fans must not have been happy to see the Bergeron jersey.
Jerry Remy's doppelgänger also made the trip to Hollywood North. Buenas noches, amigos!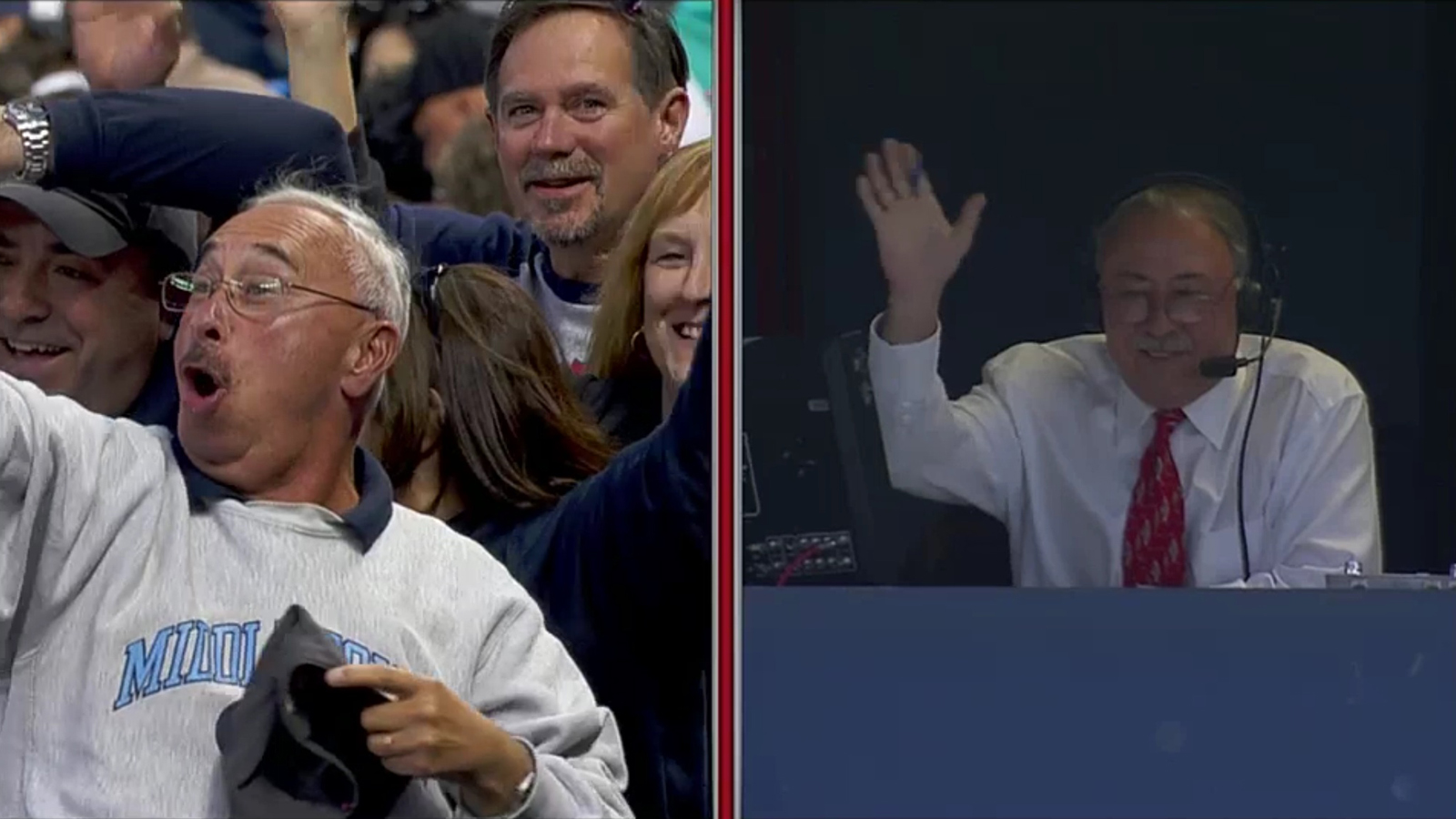 Game 122: August 14, 2013

∙ 10 innings
Boston Red Sox
72-50

3
L: Brandon Workman (3-2)
2B: Jarrod Saltalamacchia – 2 (30), Will Middlebrooks (15)
HR: David Ortiz (23), Mike Napoli (15)

Toronto Blue Jays
55-65
4
H: Neil Wagner (6)
BS: Brett Cecil (2)
W: Brad Lincoln (1-1)
2B: Edwin Encarnacion – 2 (24), Mark DeRosa (10), Rajai Davis – 2 (10), J.P. Arencibia (15)
HR: J.P. Arencibia (18)