Jake Peavy is legally blind, which is terrifying considering his chosen profession is to throw objects at people in speeds in excess of 90 miles an hour. To say that he is "blind as a bat" may be a misapprehension of the biology of the order Chiroptera as no bat is actually blind.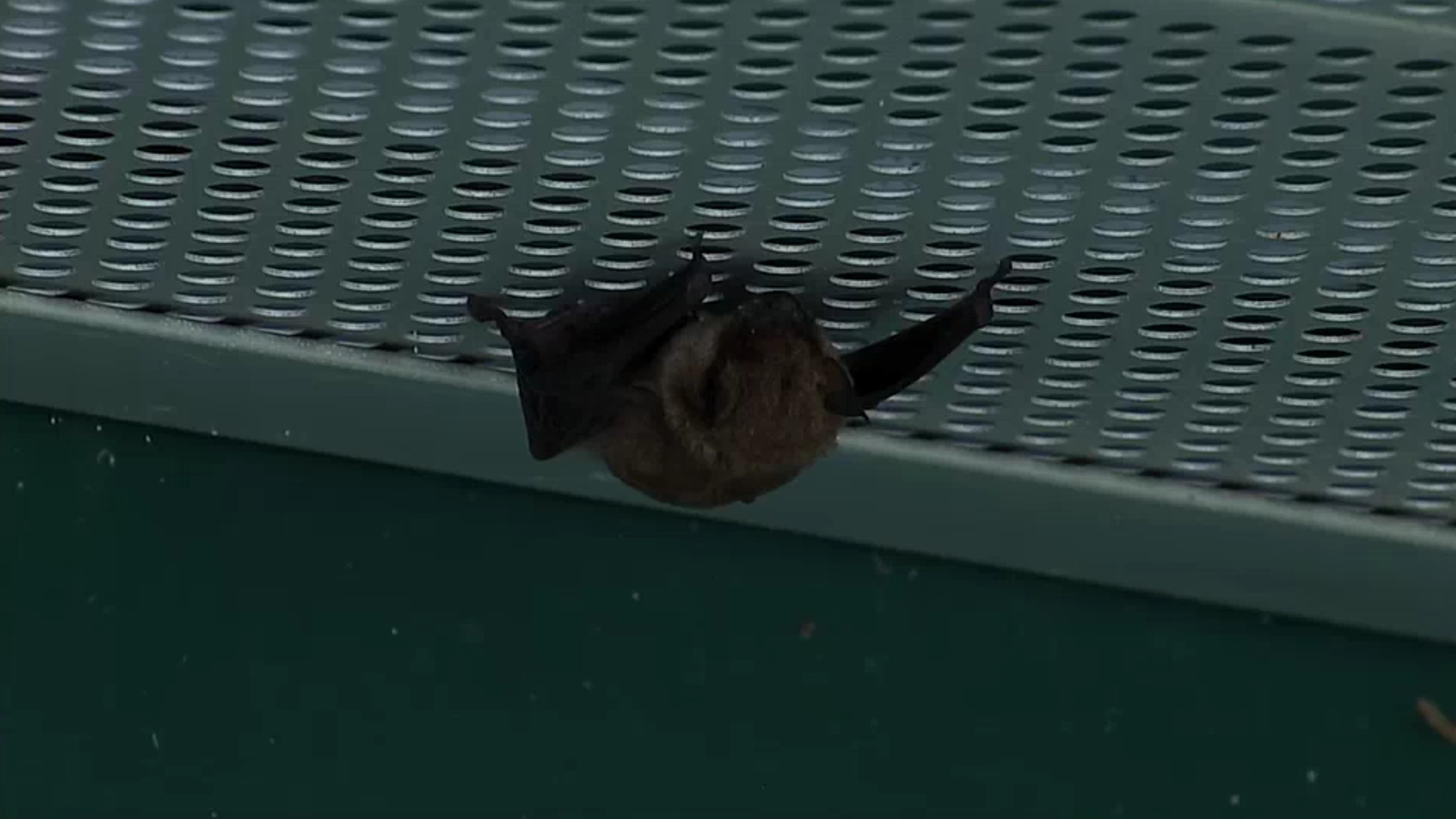 I'm not sure if the same can be said about Jerry Layne and his crew. Here they are trying to figure out if the count is correct.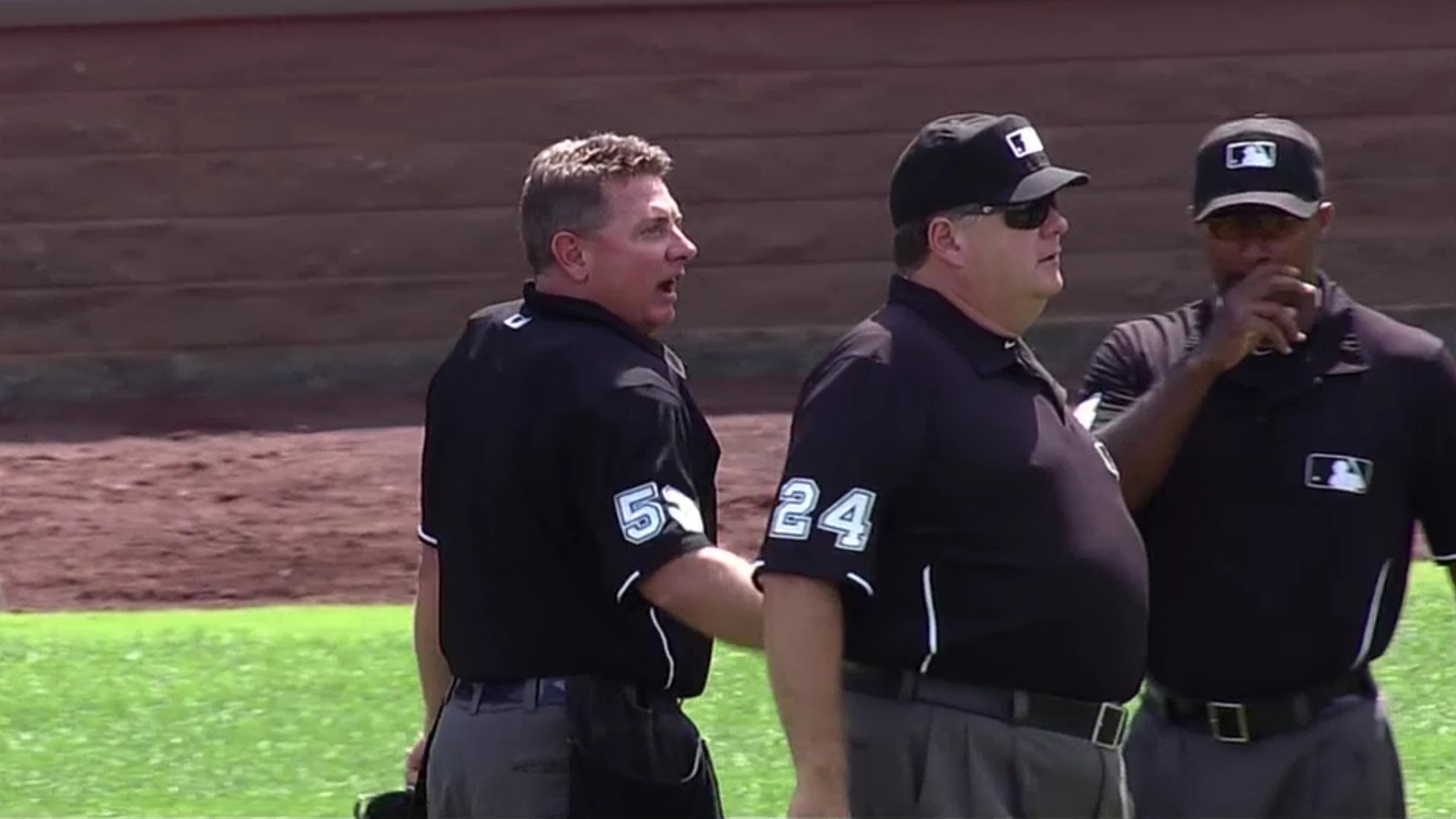 Dropping a four-game series is bad enough, but it had to be against former Rays hurler James Shields. I'll always remember Coco Crisp's bob and weave away from Shields's punch. The Royals starter didn't pull any punches on Sunday. Much of the Red Sox lineup is slumping, as his line of 7 innings, 7 hits, 3 runs (2 earned), 3 walks, and 5 strikeouts will attest.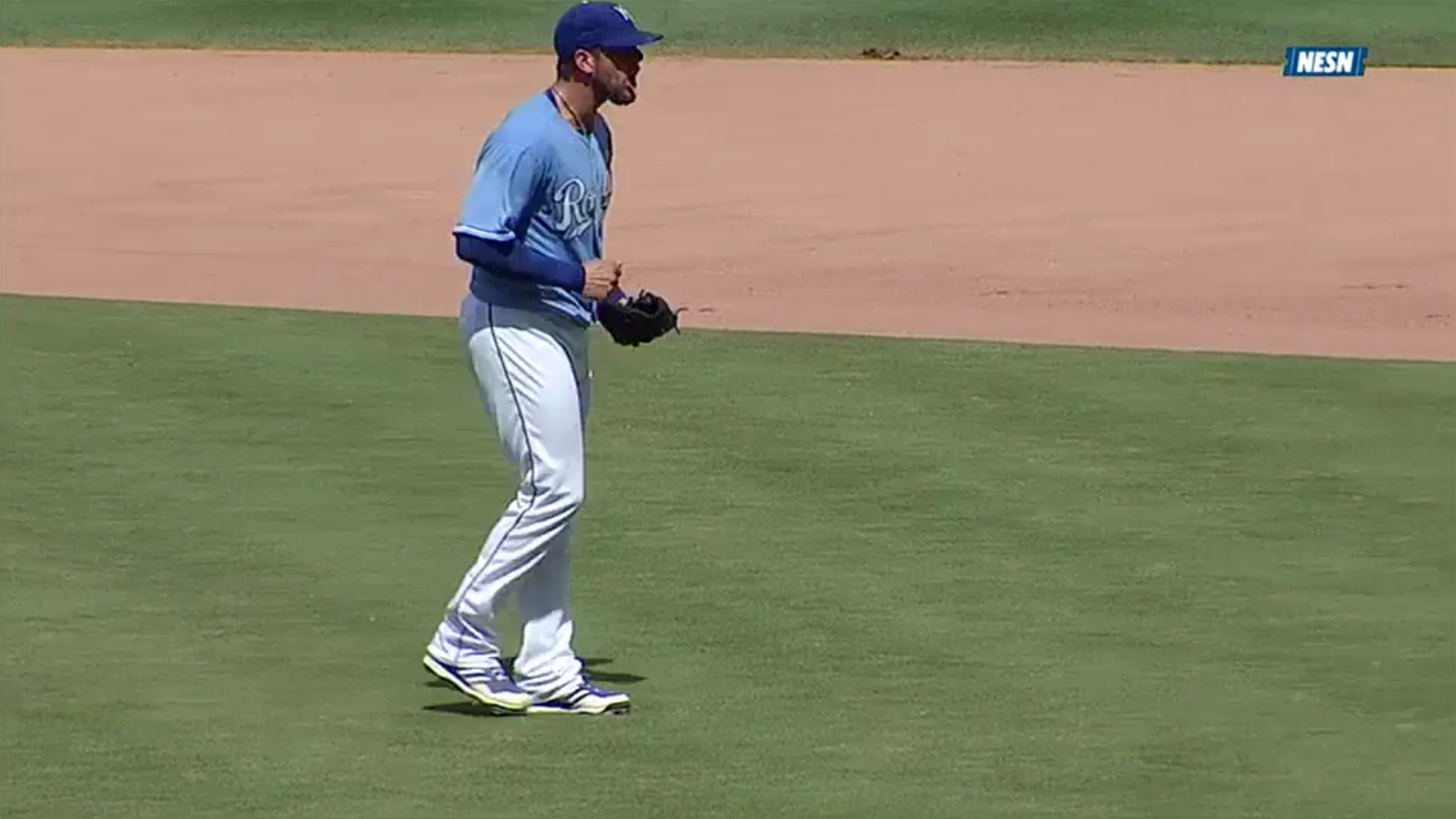 Game 120: August 11, 2013

Boston Red Sox
71-49

3
L: John Lackey (7-10)
2B: Shane Victorino (18), Stephen Drew (18)
Kansas City Royals
62-54
4
W: James Shields (7-8)
H: Tim Collins (19), Aaron Crow (18)
S: Greg Holland (32)
2B: Mike Moustakas (18), Alex Gordon (19)
HR: Gordon (13)