I would have never noticed it if Dennis Eckersley hadn't mentioned it, but Matt Wieters has a terribly small chest protector. It looks as if he took it off and handed it to Dustin Pedroia it would fit the diminutive second baseman perfectly.
But for Pedroia's facial hair, Wieters and Pedroia standing next to each other reminds me of the Little League World Series when some kids have hit their growth spurt and some have not yet.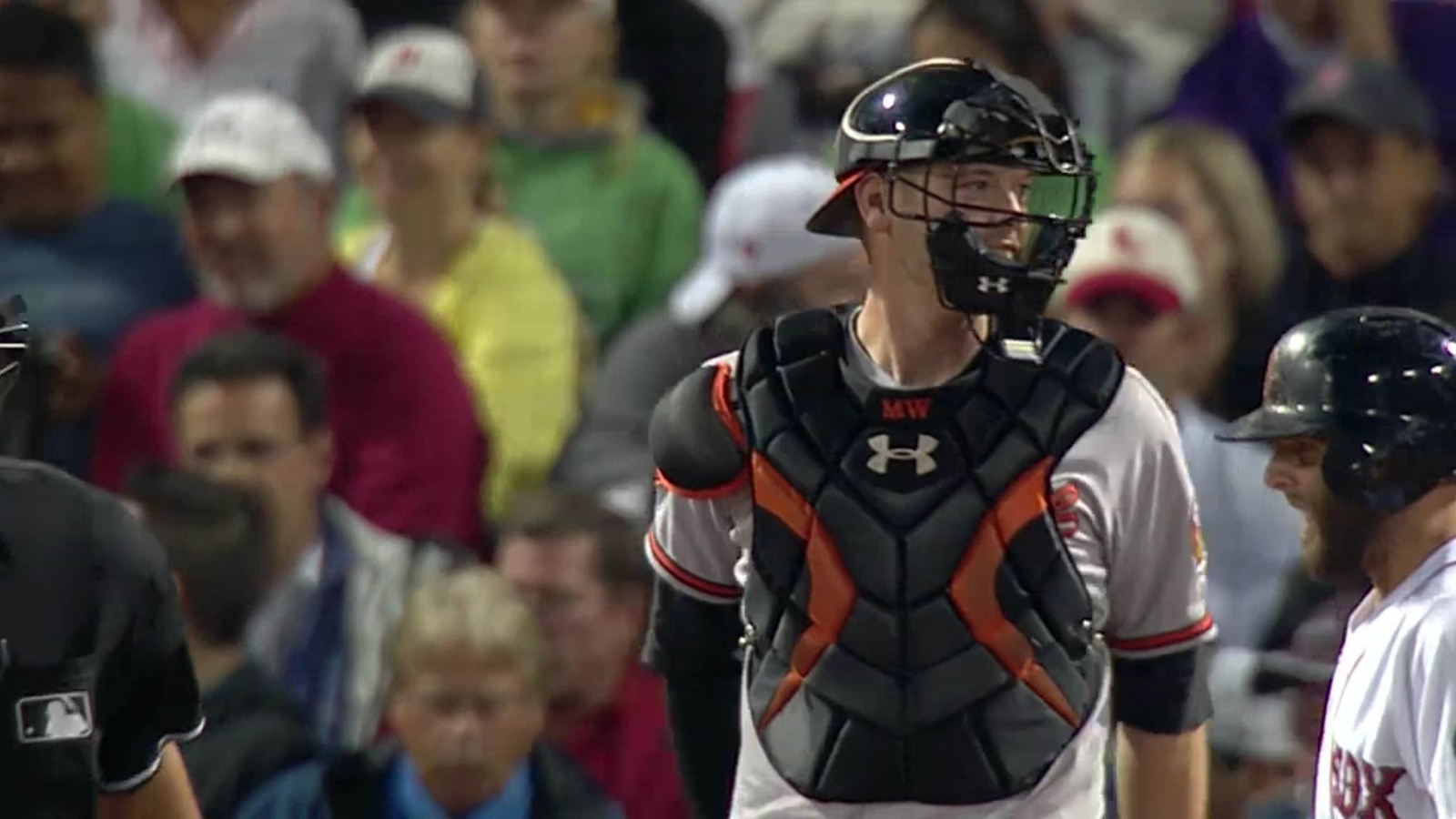 In the third Stephen Drew butchered a batted ball off Adam Jones's bat a bit like a little leaguer. Drew seemed to be distracted by the shards of Jones's bat and dropped what should have been an easily fielded pop-up. Fortunately the gaffe didn't cost a run.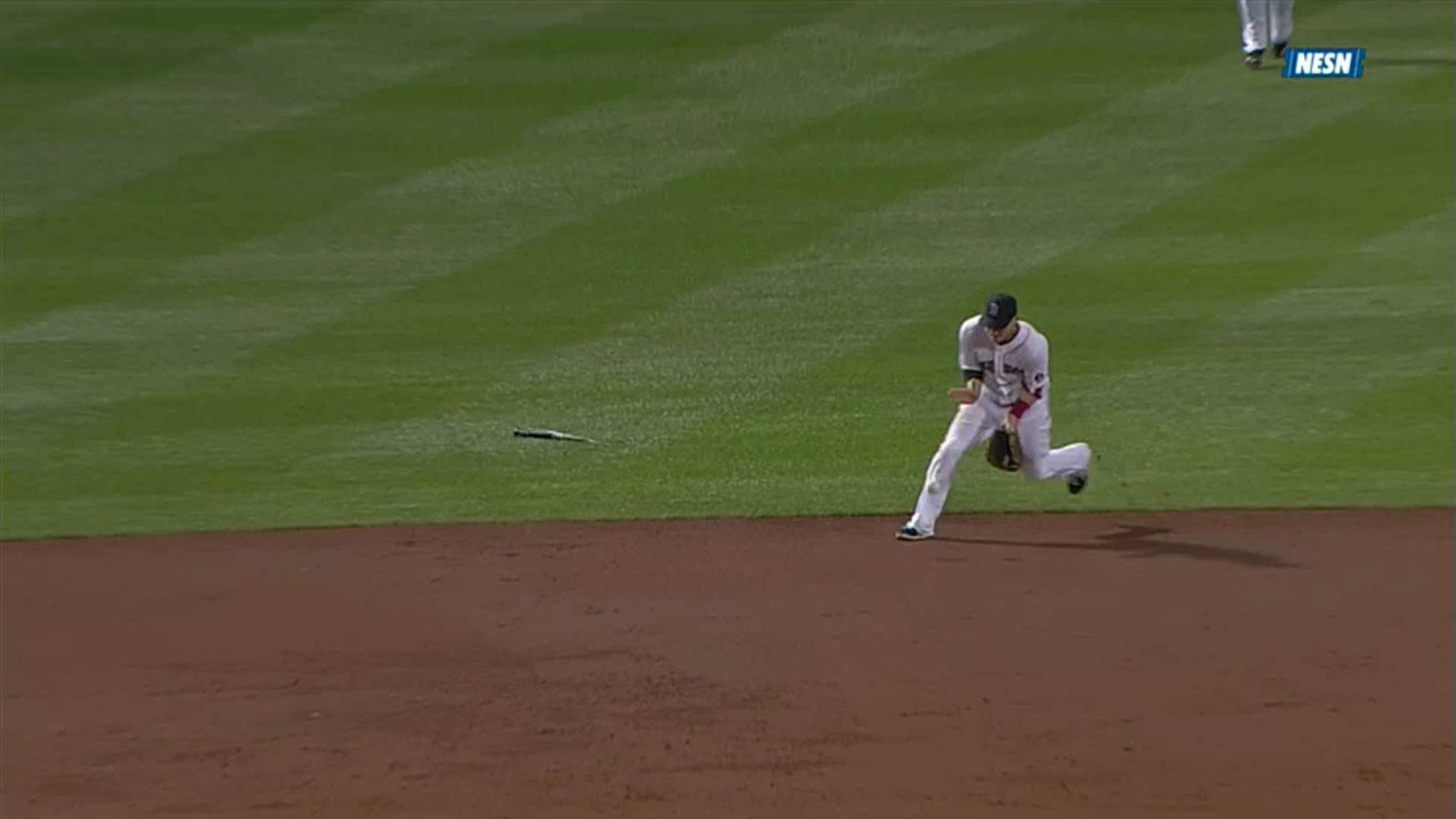 On the other side of the keystone sack Pedroia was a defensive marvel. In the top of the third with Danny Valencia at second and none out Pedroia scooped up Brian Roberts's batted ball and fired to third to erase the lead runner. Nate McLouth walked and Manny Machado ended up doubling off the wall to drive in Roberts and McLouth, but that's just Manny being Manny.
Pedroia made a diving play on Nick Markakis's scorcher in the eighth. Stopping the outfielder from reaching first was probably a relief to rookie Brandon Workman. It was Workman's highest leverage relief situations he has faced so far and Pedroia's defensive support undoubtedly helped the rookie's confidence.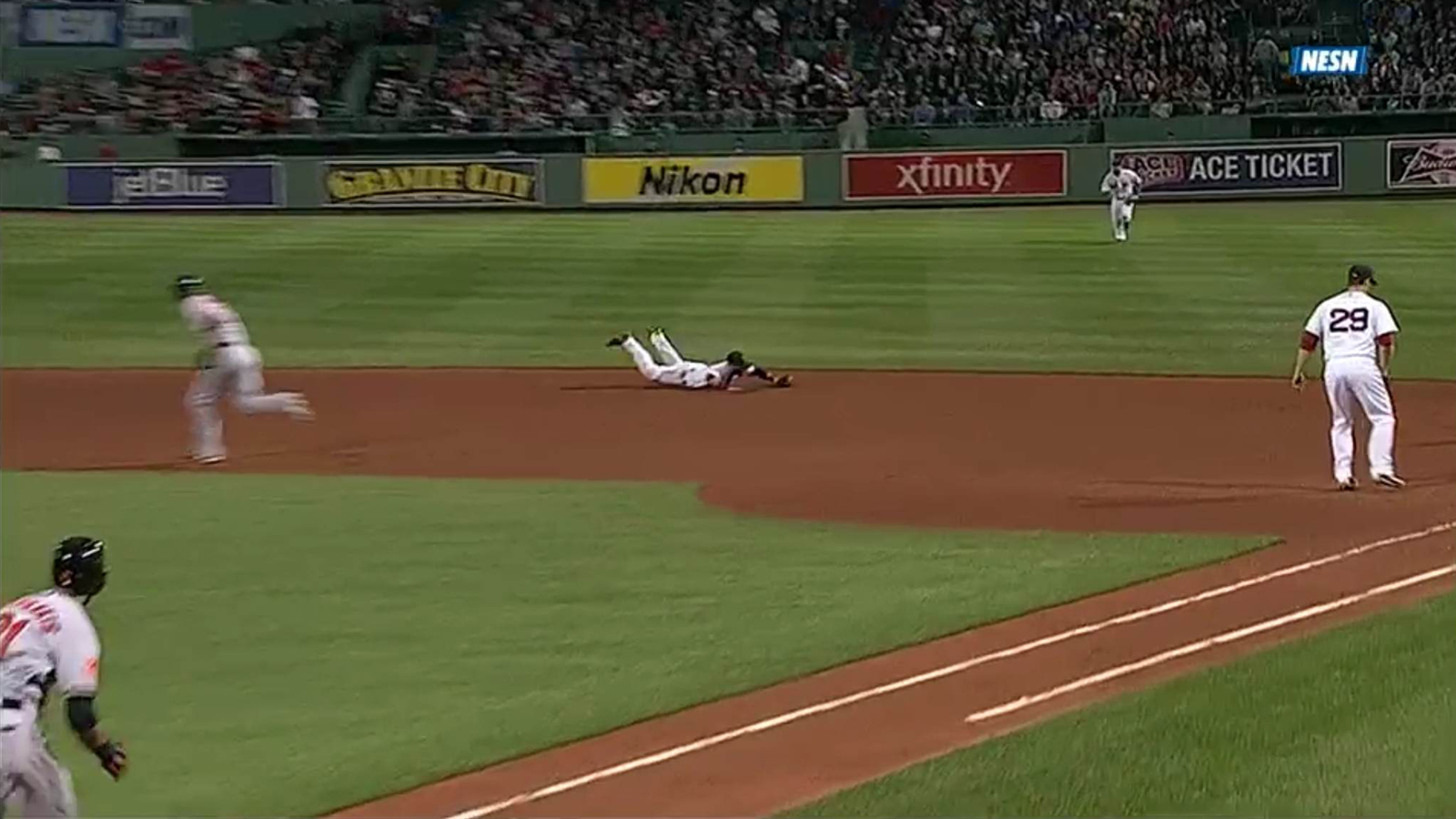 Game 135: August 29, 2013

Baltimore Orioles
71-61
3
W: Chris Tillman (15-4)
H: Tommy Hunter (17), Brian Matusz (17)
S: Jim Johnson (41)
2B: Danny Valencia – 2 (9), Manny Machado (45), Chris Davis (38)

Boston Red Sox
79-56

2
L: Jon Lester (12-8)
2B: Daniel Nava – 2 (23)
HR: Shane Victorino (12)