Jonny Gomes and Stephen Drew have been names often mentioned in come-from-behind victories and last night was no exception. In the top of the seventh Gomes sent the ball over the mini-monster that inhabits Minute Maid Park's left field.
Drew smacked a three-run circuit clout into the right field stand in the ninth. Koji Uehara preserved the lead by striking out the side in the bottom of the frame. And there was much rejoicing.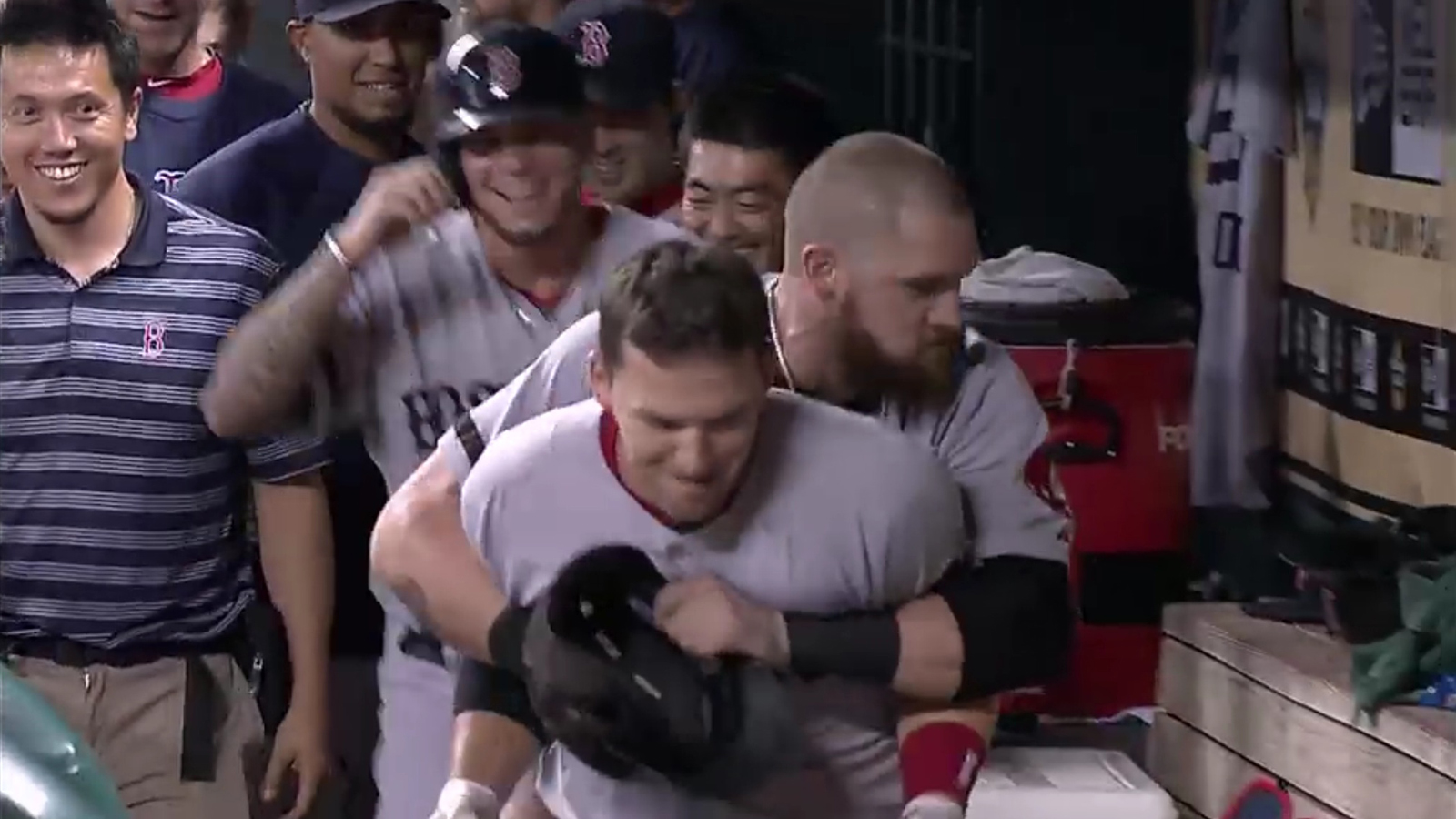 I think Jerry and Don enjoyed Texas more than they wanted to let on. Howdy, pardners!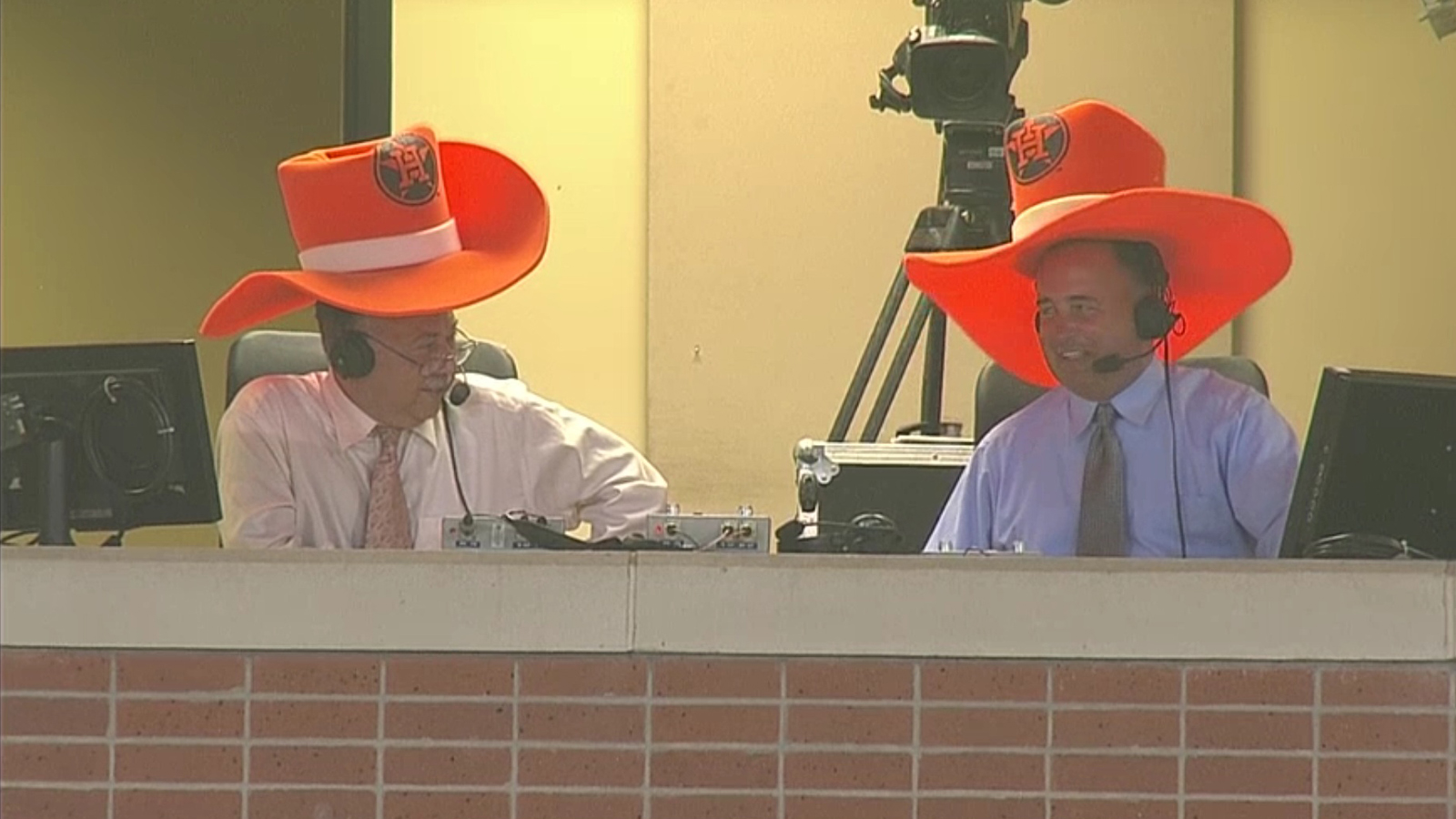 Mike Napoli even got friendly with Orbit. I'm not sure why Orbit would like Napoli as the fuzzy alien lists black holes as something he dislikes. I liken Napoli to black holes in a good way, as in he sucks up everything at first! This has nothing to do with his recent penchant to strike out or ground into double plays with the score close and runners in scoring position, nosirree.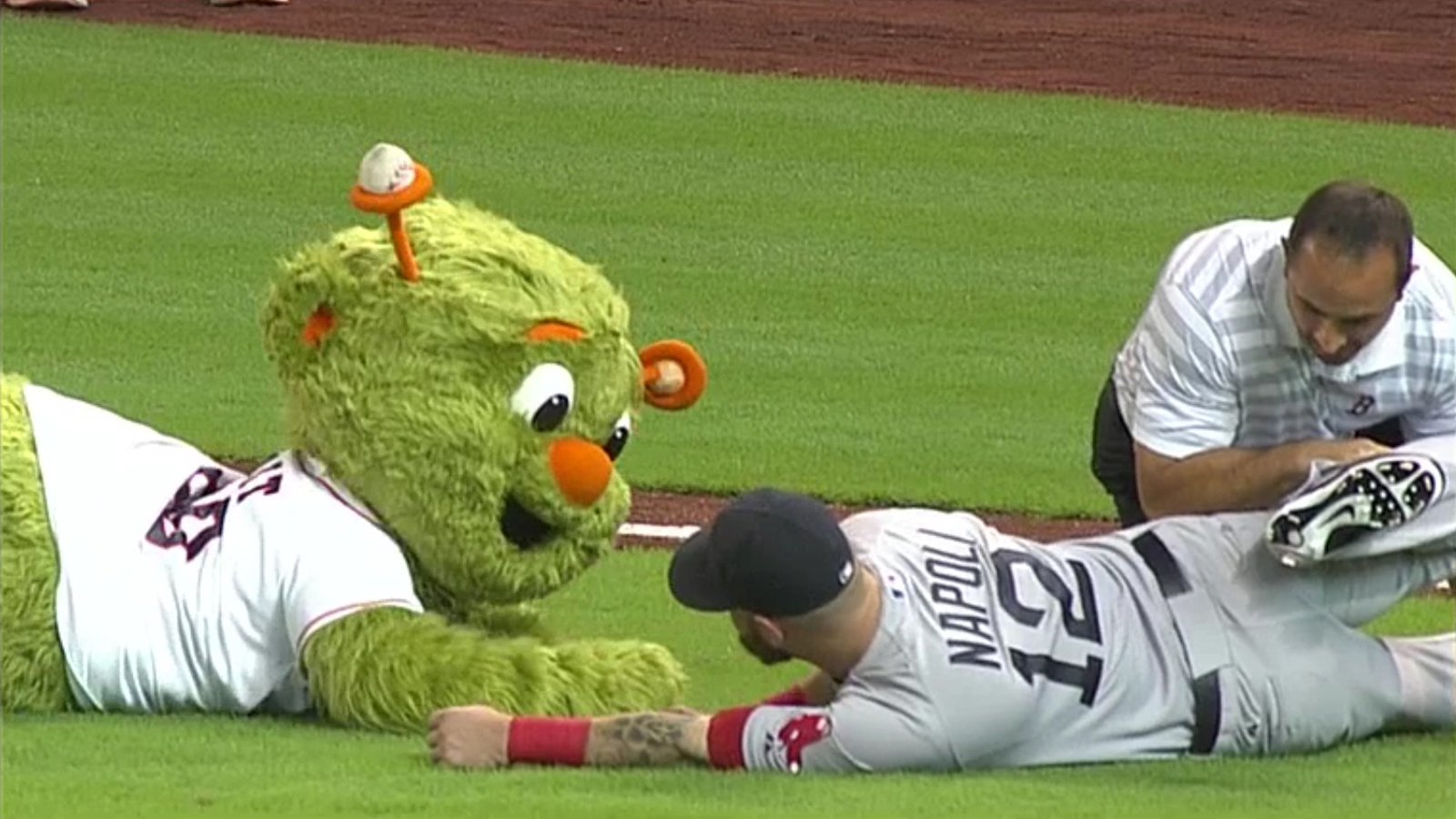 Shane Victorino had a frustrating evening with a single hit and three left on base. In the top of the sixth he struck out to end the inning the the bases loaded on Brian Knight's ruling that he went around. Victorino chirped from the dugout and was tossed in the seventh.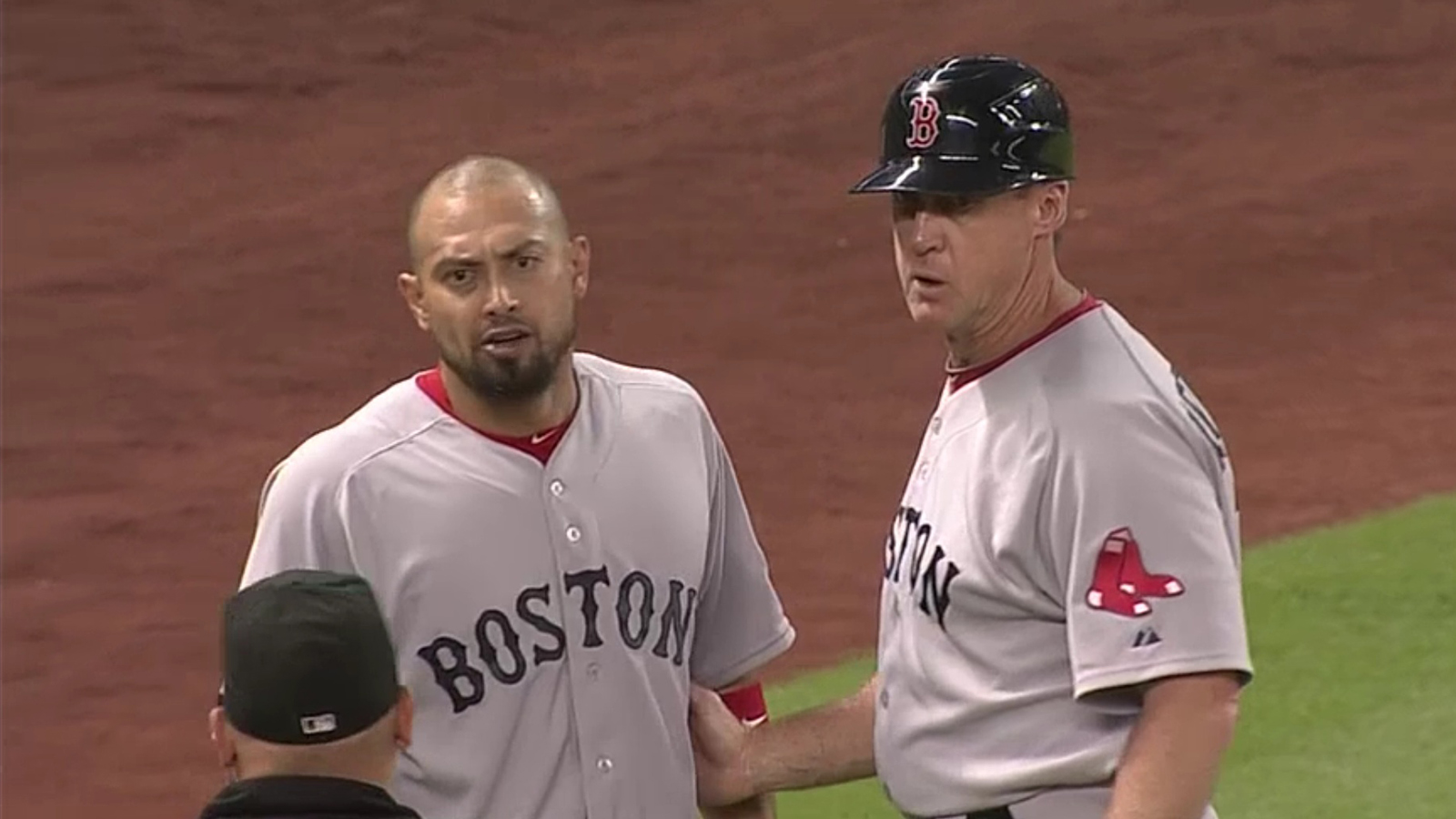 Houston's manager Bo Porter was dismissed by home plate umpire Mark Carlson in the ninth for arguing that Jarrod Saltalamacchia dropped a strikeout on a foul tip. Surprisingly it was the Astros' first ejection of the season. If I were on a team with 76 losses I would argue just to get some respite from such a lackluster atmosphere, or get thrown out to fire up the troops.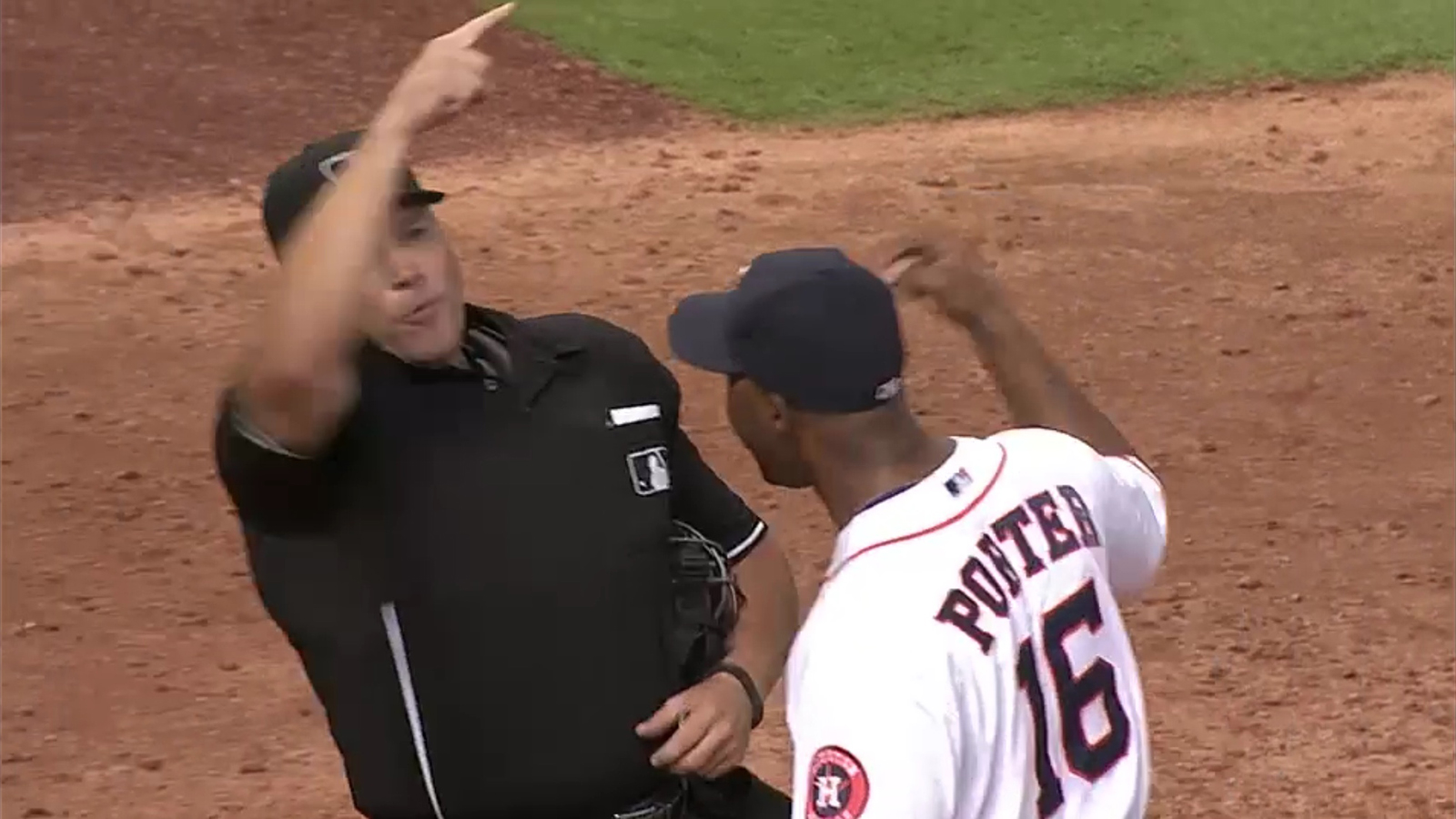 Game 116: August 7, 2013

Boston Red Sox
70-46

7
W: Junichi Tazawa (5-3)
S: Koji Uehara (11)
2B: Jarrod Saltalamacchia (28)
HR: Jonny Gomes (10), Stephen Drew (9)
Houston Astros
37-76
5
H: Chia-Jen Lo (1)
BS, L: Josh Fields (1, 1-2)
2B: Jake Elmore (4), Robbie Grossman (8), Jason Castro (30)
HR: Robbie Grossman (3)