Baseball is a game of split second timing, of grace, of speed. The difference between fair and foul, between a hit and a ground out: mere milliseconds. When the batter reaches base he transforms from a tightly coiled machine to a high performance engine prepared to power around the basepaths like a McLaren F1.
Then there's Jonny Gomes. Here he is in the third inning bulldozing over Marco Scutaro to break up the double play.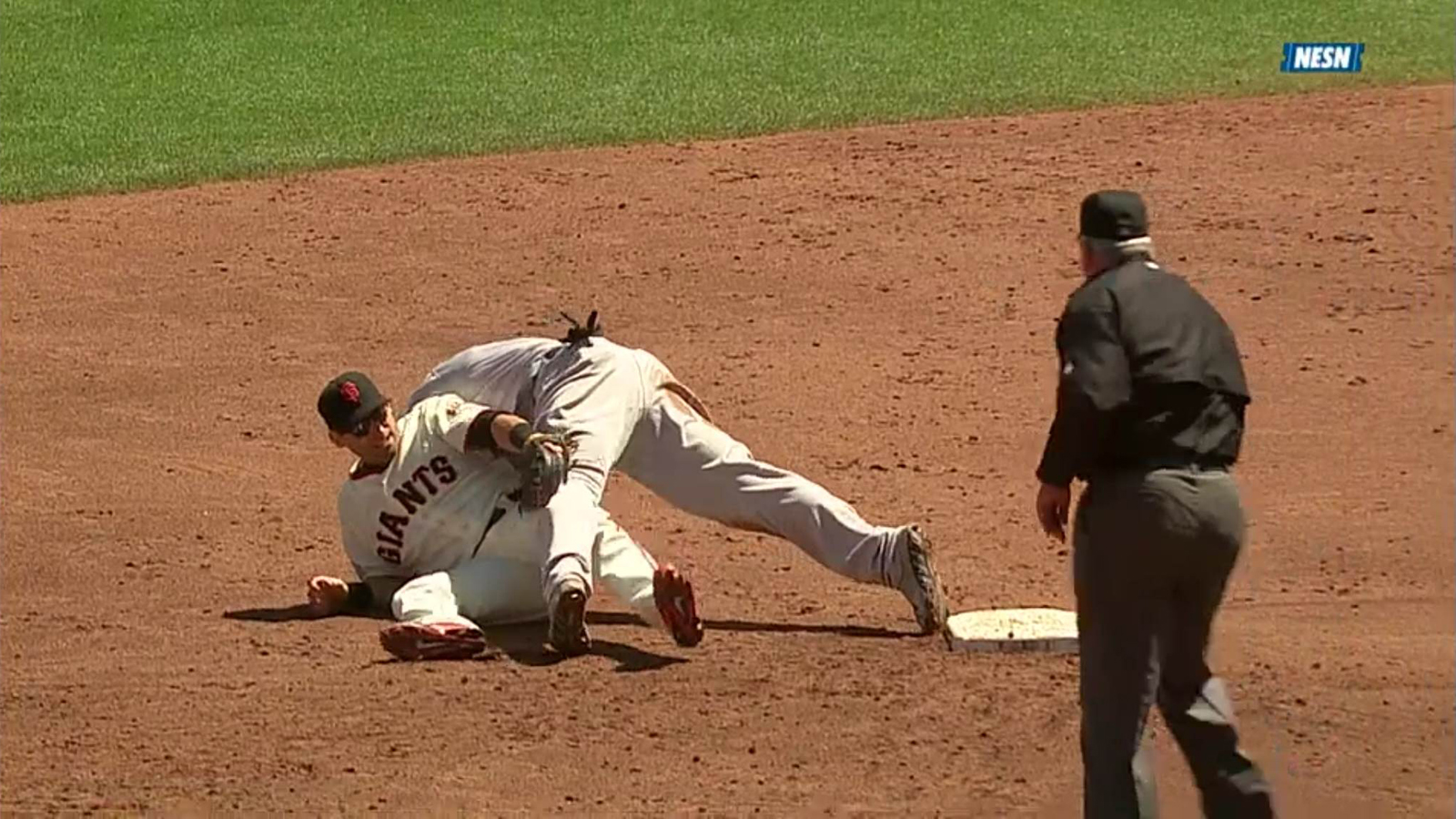 On the defensive side of the ball outfielders prowl their territory like cheetahs waiting to pounce upon their unwitting quarry. Their eyes are akin to those of raptors that spot their prey from a mile away and flawlessly adjust their trajectory to snare their victims.
Here's Gomes making a last second lunge to catch Brandon Belt's fly ball to left to get the first out of the fourth inning.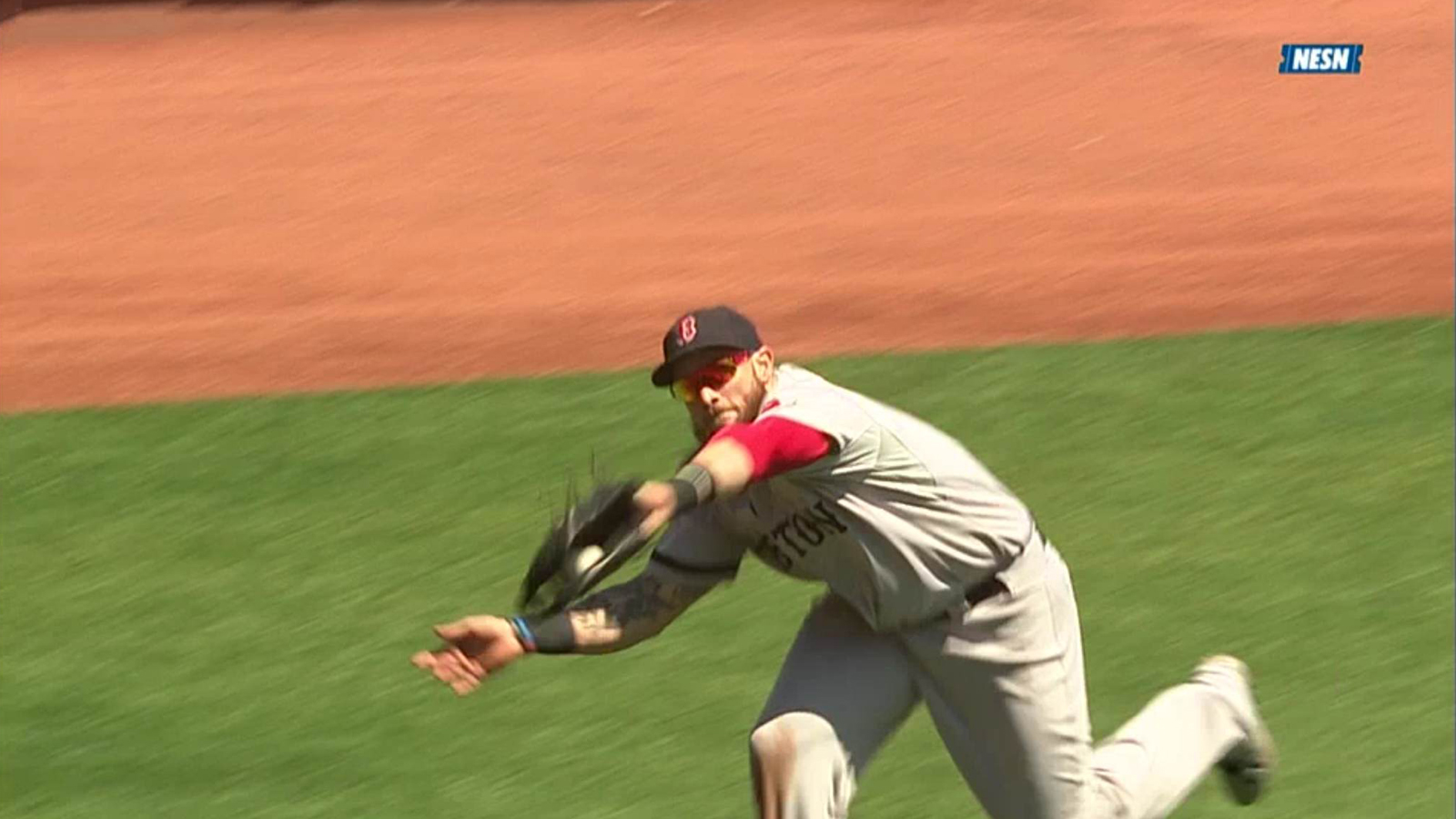 It's not pretty, but a dozen runs on the board certainly are.
Game 129: August 21, 2013

Boston Red Sox
75-54

12
W: Felix Doubront (9-6)
2B: Jacoby Ellsbury (28), Dustin Pedroia – 2 (30), Shane Victorino (21)
HR: Will Middlebrooks (11), Stephen Drew (10)

San Francisco Giants
56-70
1
L: Barry Zito (4-9)
HR: Joaquin Arias (1)