The Red Sox returned home after a rousing series win fired up to face another divisional foe. They had baserunners in every inning but didn't tally a run until the fifth frame.
The two players that completed the circuit that powers the Red Sox motor, Will Middlebrooks and Shane Victorino, were pivotal to getting on board. Middlebrooks worked a leadoff walk, Jackie Bradley, Jr. laced a double to his counterpart, and Victorino lofted a sacrifice fly to center.
The Rays tied the game in the top of the sixth inning but Boston responded with five runs. The local nine fell one short of batting around. Middlebrooks, Bradley, and Victorino all doubled. Joe Maddon went through Brandon Gomes and Juan Carlos Oviedo (formerly known as Leo Nunez) but neither his relievers nor potential replay loopholes saved the day.
The familiar strains of "Dirty Water" played with the Red Sox victory but it was odd to hear Steve Lyons with Don Orsillo. I kept on thinking Fox Sports music riffs should be playing. Lyons was fired from Fox for ethnically insensitive comments about Lou Piniella's Spanish ancestry. Let's see how long he lasts at NESN.
Wil Myers was born in 1990. He would only know about "Cheers" through reruns. That he does know about this classic sitcom gives me hope for the Millenials.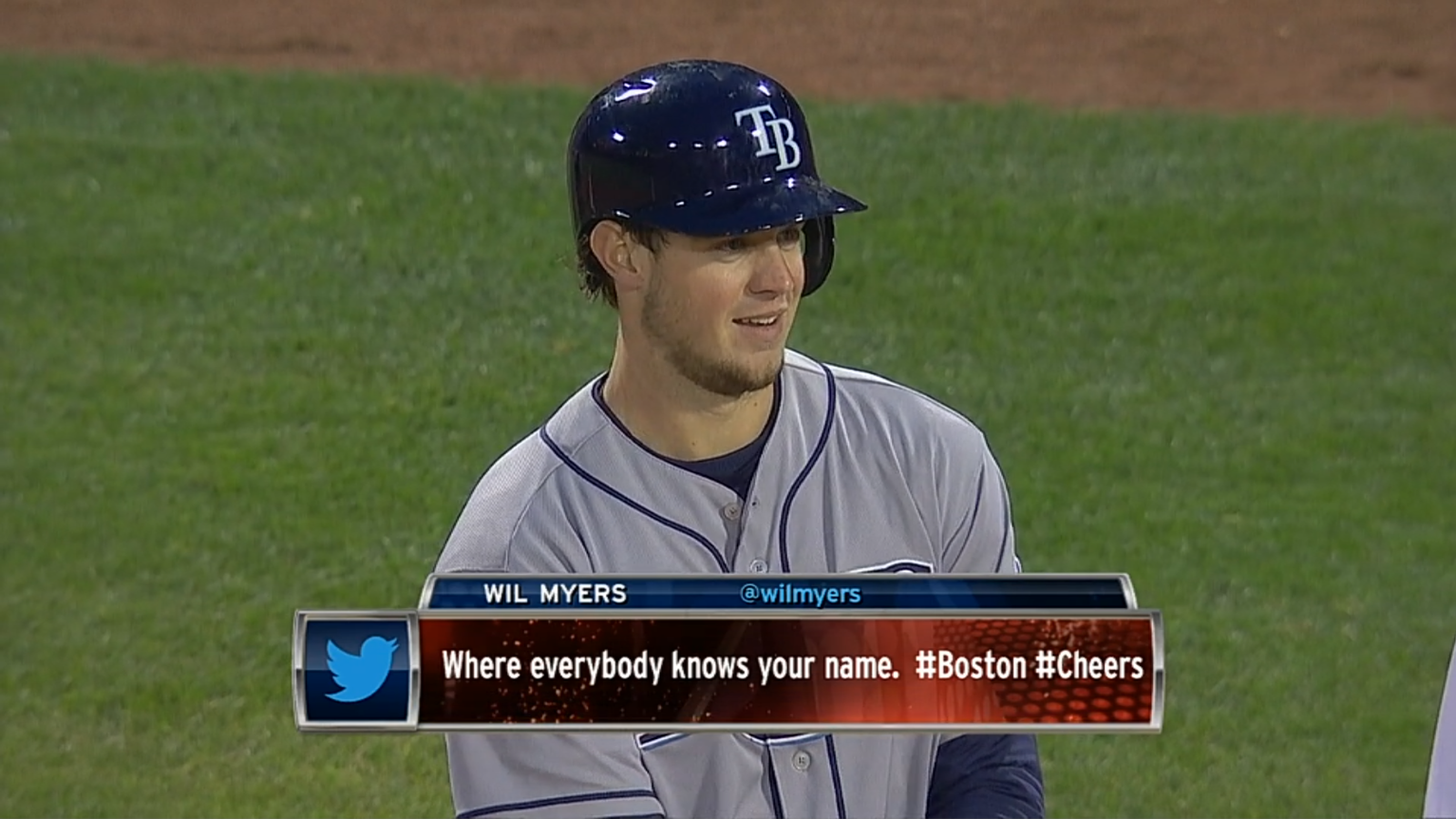 Evan Longoria thought he could disguise himself. This was a good test for Lyons, who didn't make a comment about the third baseman looked like a ninja and then follow up with a joke about Koji Uehara.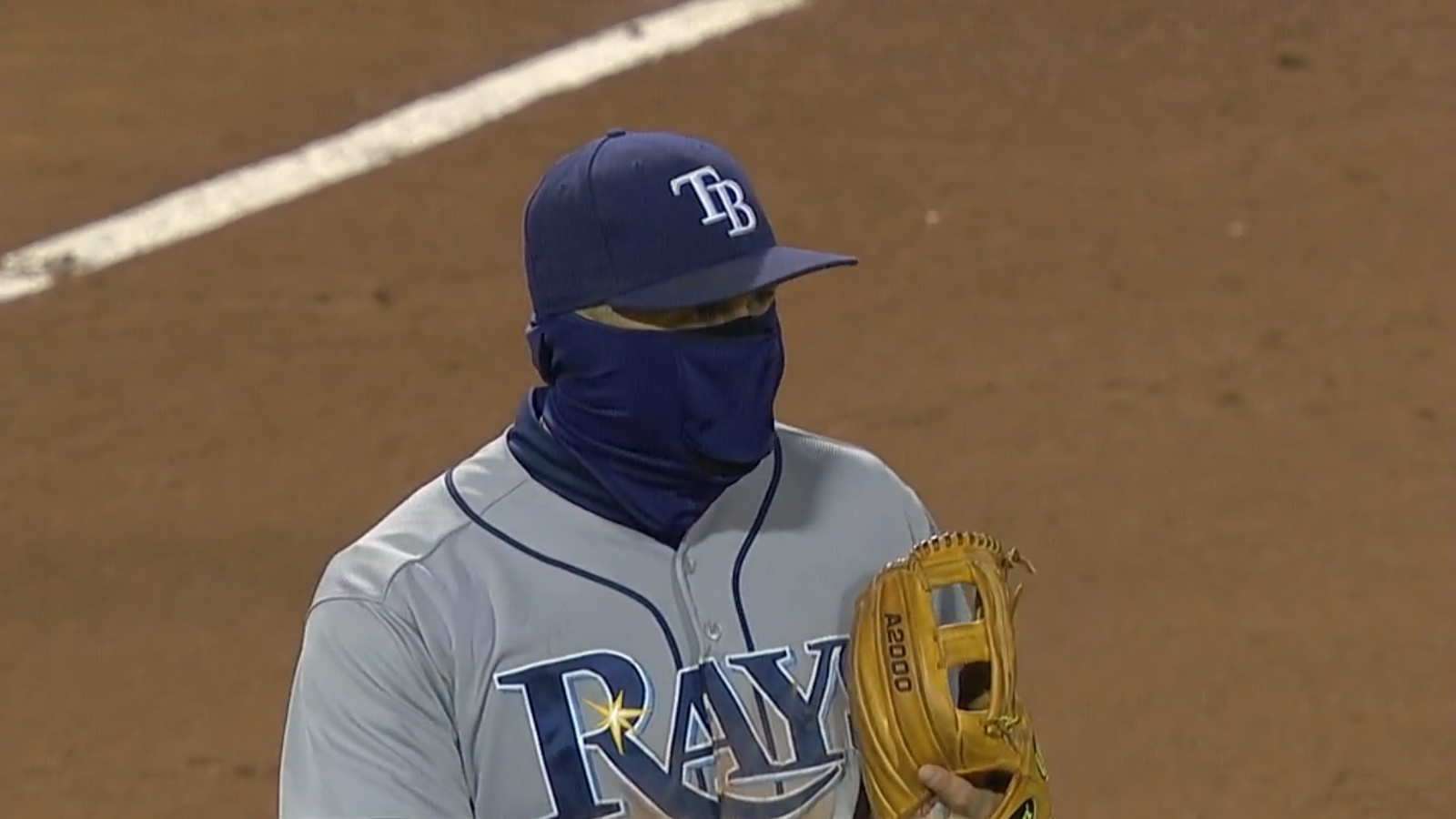 It was a joke on John Farrell that he had to resort Uehara in the ninth after the Rays scored two runs. It wasn't entirely on Edward Mujica's shoulders but rather because of Xander Bogaerts's throwing error. Perhaps Bogaerts needs to resort to a Pineda to get a better grip, or surreptitiously swipe a foreign substance from the on-deck circle.
Game 27: April 29, 2014

Tampa Bay Rays
11-16
4
L: Brandon Gomes (1-1)
2B: James Loney – 2 (10), Desmond Jennings (7), Wil Myers (5)

Boston Red Sox
13-14
7
W: John Lackey (4-2)
S: Koji Uehara (6)
2B: Jonny Gomes (5), Jackie Bradley Jr. – 2 (8), Will Middlebrooks (3), Shane Victorino (3)