Clay Buchholz started off well enough but unraveled in third inning. Of the eight batters he faced in the frame only Adam Jones didn't have a hit. But Jones came to bat with runners at the corners and even his fielder's choice score a run.
Since returning to Fenway Park and calling up Brock Holt the Red Sox offense has improved somewhat, but not enough to overcome a six-run third inning and an extra run tacked on late in the game. The Red Sox rallied in the fifth inning, putting up a three-spot sparked by Xander Bogaerts's leadoff walk. Jackie Bradley, Jr. drove Bogaerts in with a ground-rule double to right, Brock Holt lofted a sac fly to plate David Ross, and Dustin Pedroia fired a double down the left field line to score Bradley, Jr.
Ross and Mike Napoli homered in the seventh and eighth respectively. The local nine scraped up a run in the ninth with the bases loaded on Napoli's ground out, but Mike Carp grounded out to Chris Davis for the final out.
Although the Red Sox didn't win on Patriots' Day they are showing signs that this homestand is serving them well. On every Marathon Monday the Red Sox will wear home jerseys with "Boston" across the front, not "Red Sox."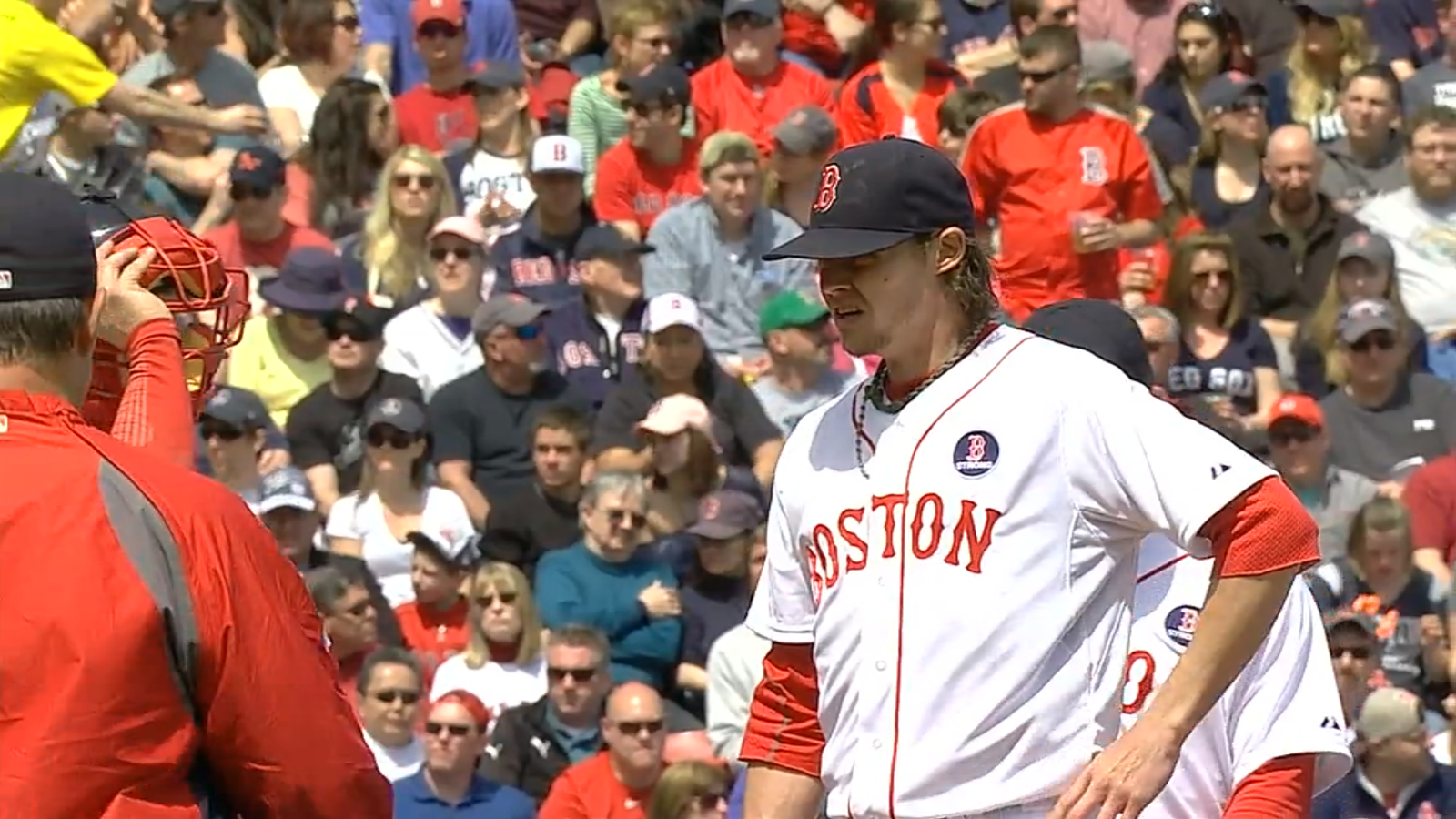 "New Girl"? Really, Brock? I guess the old-fashioned knickers make up for that. Also, he has Dot and the People's Republic of Cambridge represented.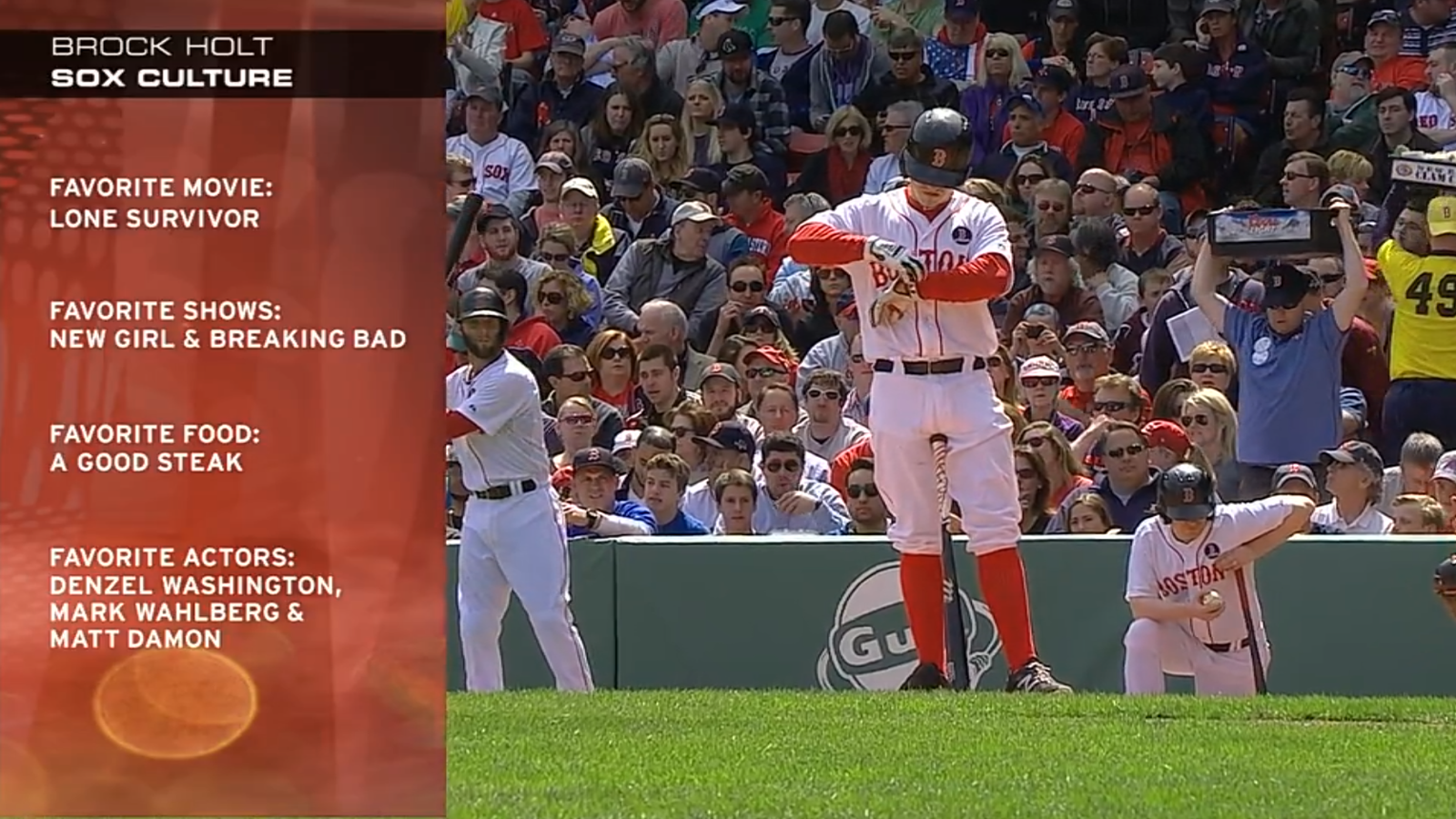 Meb Keflezighi became the first American to win the Boston Marathon since 1983. He wrote the names of the marathon bombings in the corners of his bib. I was proud of him, but even if an American didn't win I'd still be inspired. Today's race went on despite the attack and there were no major incidents.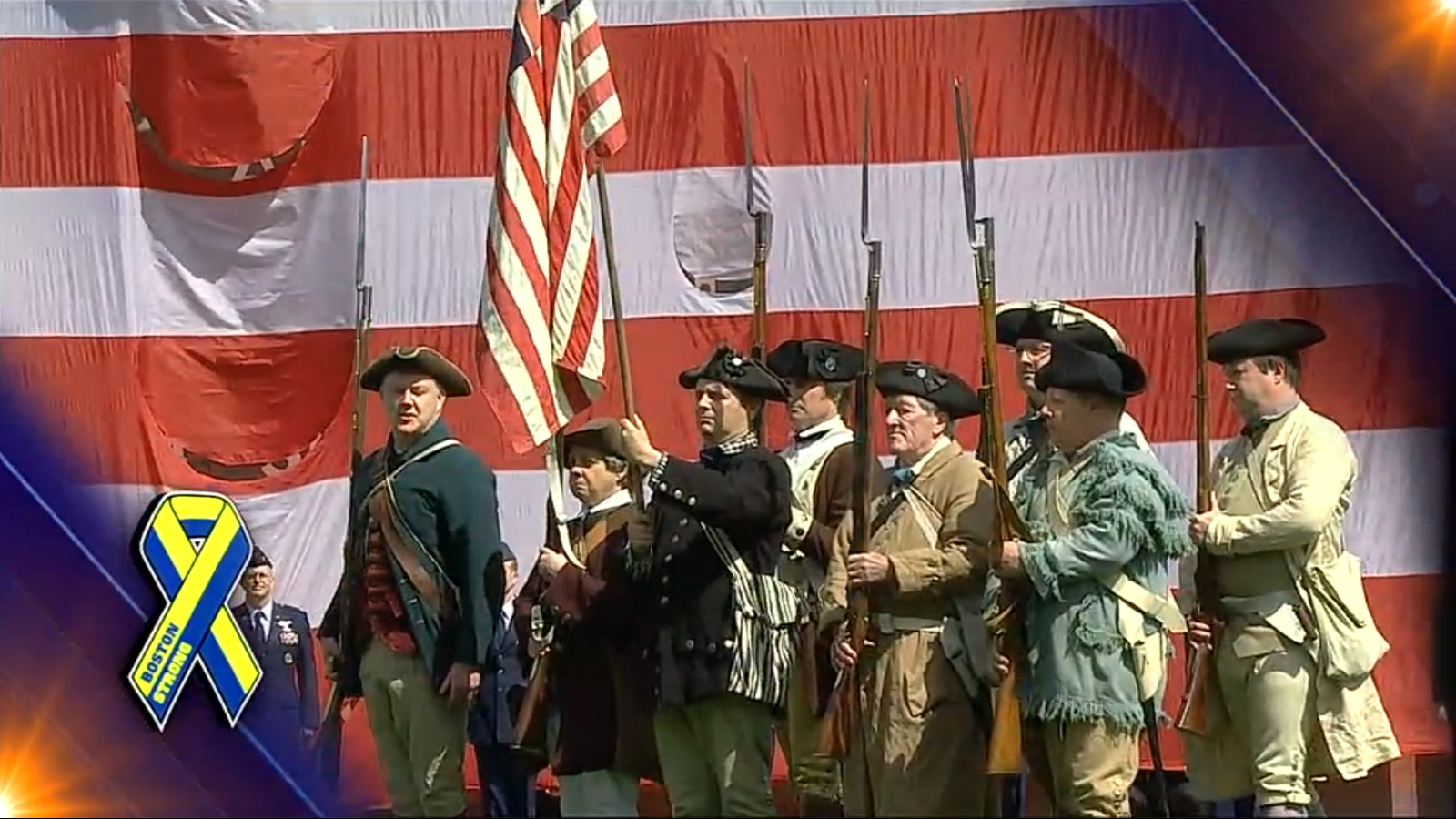 As a wise man once said, "Nobody is going to dictate our freedom."
Game 20: April 21, 2014

Baltimore Orioles
9-9
7
W: Wei-Yin Chen (3-1)
H: Ryan Webb (1), Zach Britton (3), Darren O'Day (1), Brian Matusz (3)
S: Tommy Hunter (5)

2B: Steve Clevenger (2)

Boston Red Sox
9-11
6
L: Clay Buchholz (0-2)

2B: Jackie Bradley Jr. (4), Dustin Pedroia – 2 (8)
HR: David Ross (1), Mike Napoli (4)