There were only two things that weren't annoying about last night's contest between the two Sox teams. One was Chicago players, like Dayan Viciedo below, wearing B strong t-shirts to memorialize the one-year anniversary of the Boston Marathon bombing. The other was the donning of 42 in honor of Jackie Robinson, who 67 years ago broke the color barrier in baseball.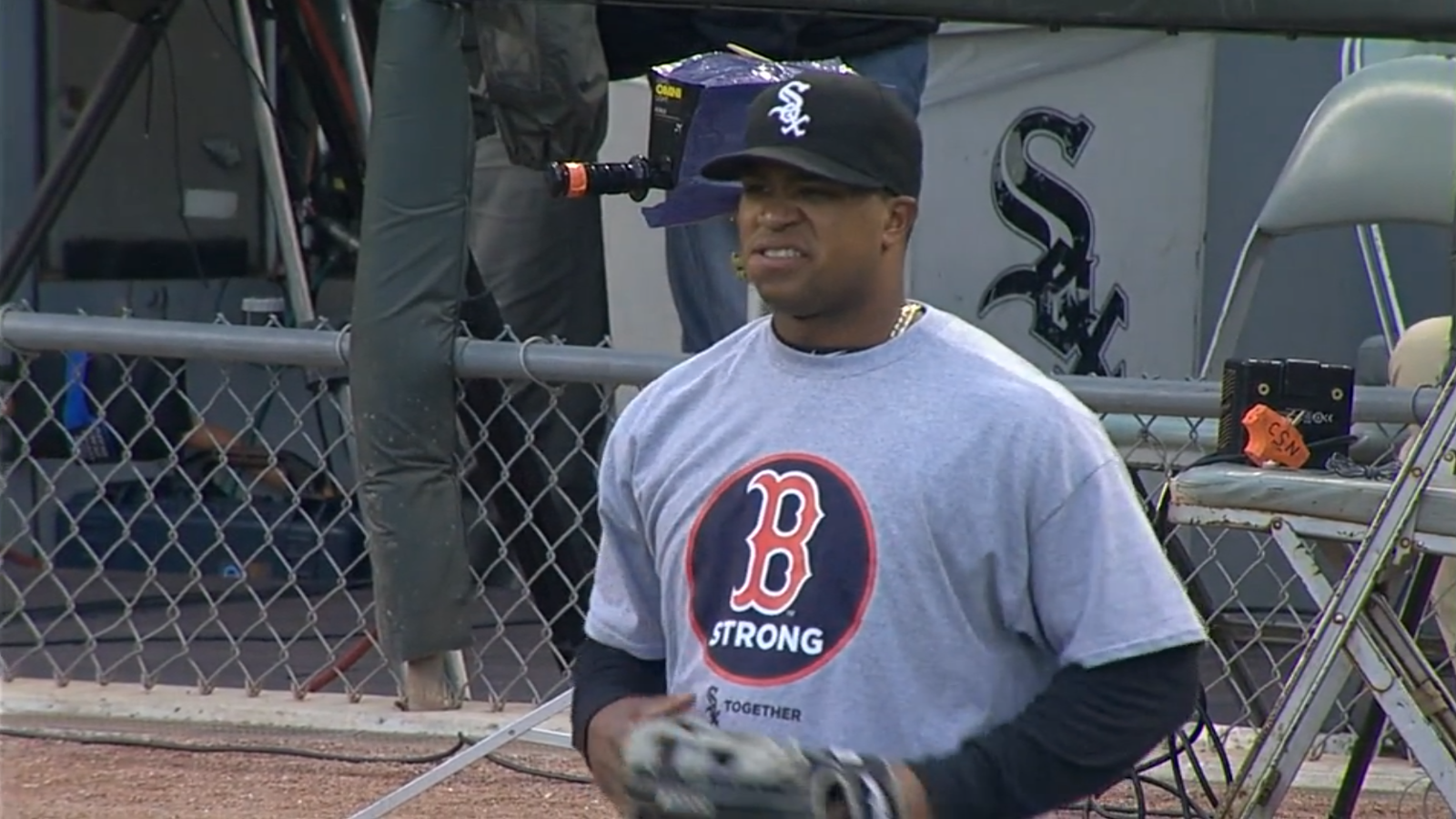 Robin Ventura contested Cory Blaser's call that Jose Abreu was out at first in the second inning. After the review the call stood even though there was at least one angle that showed Mike Napoli took his foot off the bag. The missed called proved particularly costly as Adam Dunn clouted a home run right after.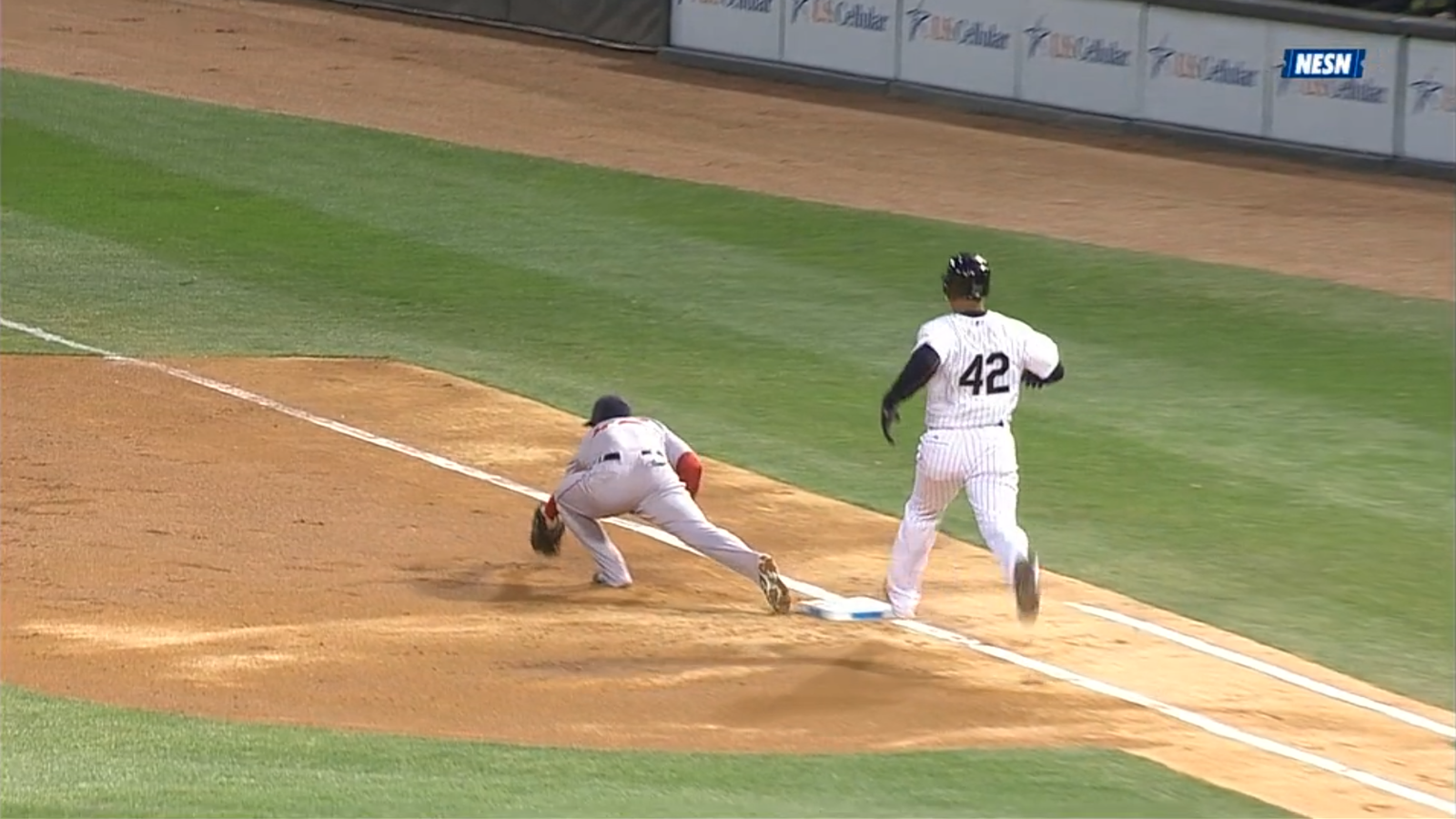 As if the ailments and injuries of Shane Victorino, Will Middlebrooks, Dustin Pedroia, and Koji Uehara weren't enough, Napoli dislocated his left ring finger when he slid into second base in the ninth. His sacrifice was for naught as the Red Sox failed to score with two runners on in the top of the ninth. Mike Carp came in as pinch hitter. The replacement first baseman tapped the first pitch out to reliever Daniel Webb for Boston's final out.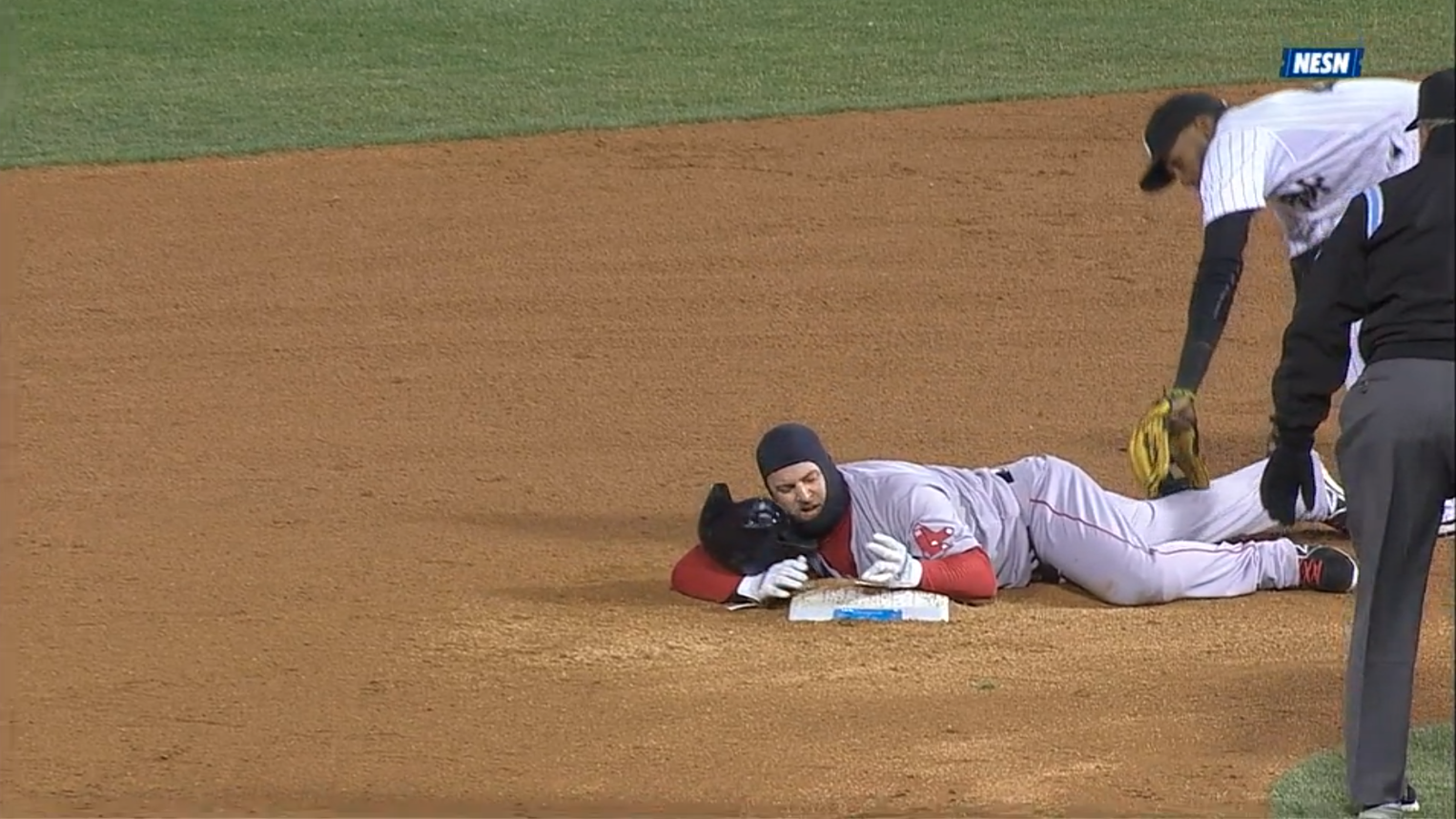 A.J. Pierzynski received a fine ovation from fans of the Pale Hose in his second inning at bat. By the time the ninth rolled around he was wearing out his welcome. He caught Donnie Veal's pitch between his elbow in ribs, which could be interpreted as not making an effort to get out of the way of the ball.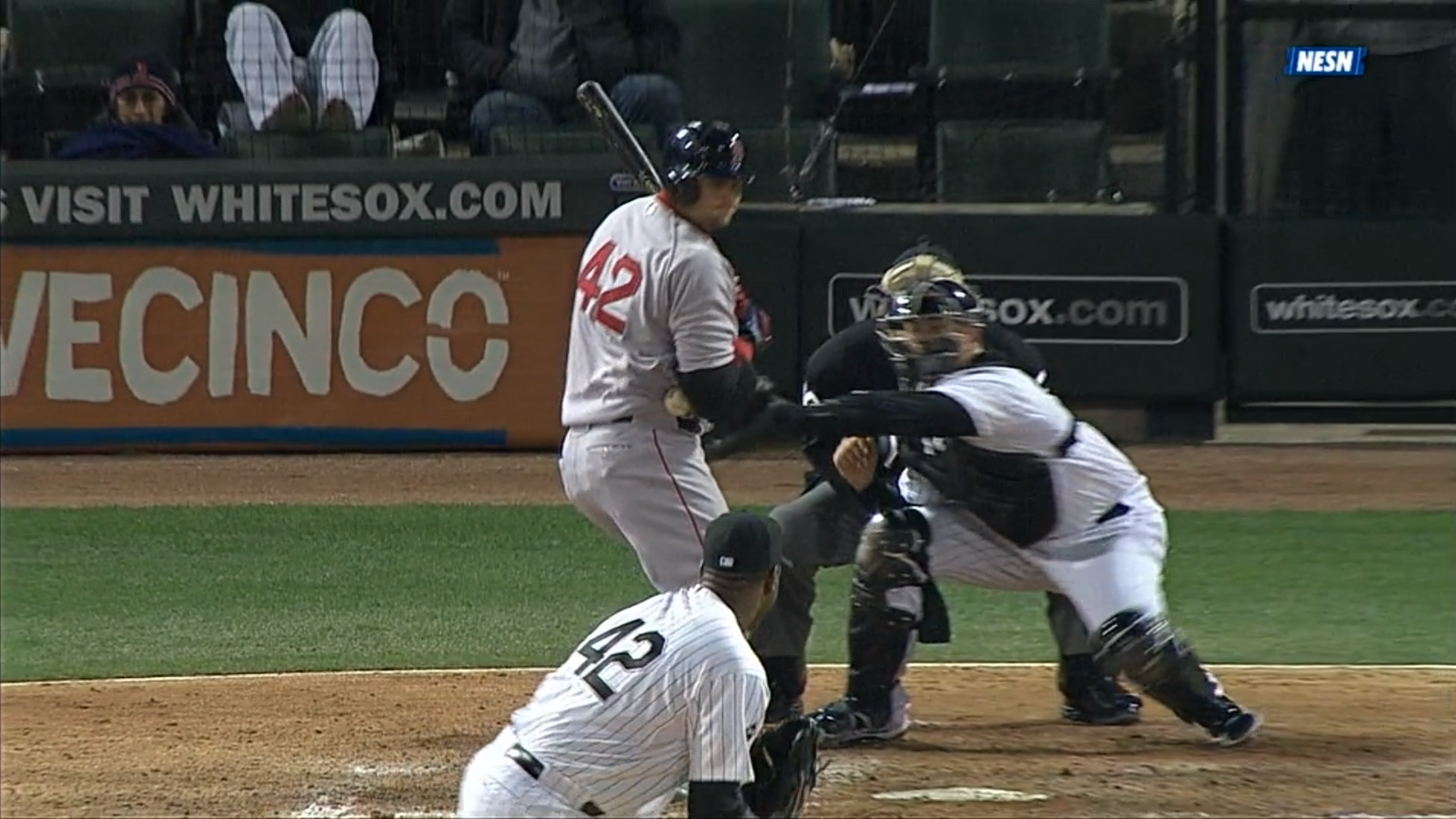 Chris Capuano inherited a two on, two-out situation from Burke Badenhop and loaded the bases by walking Alexei Ramirez. With the bases loaded Marcus Semien grounded to Xander Bogaerts. The shortstop threw short to Carp, who couldn't pick the throw.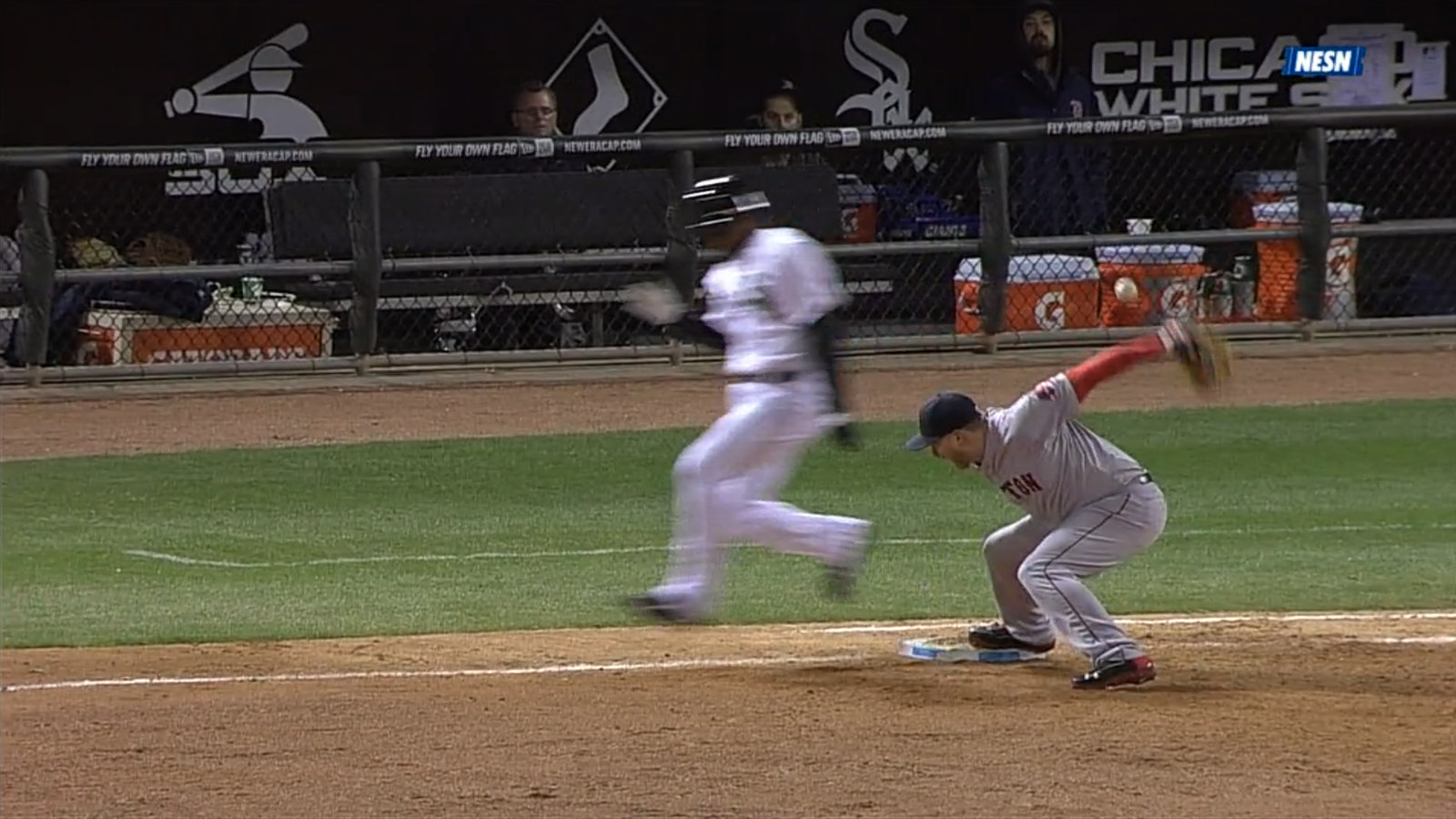 Badenhop was deservedly tagged with the loss. Webb got the win for Chicago with a single pitch.
Game 14: April 15, 2014

Boston Red Sox
5-9
1
L: Burke Badenhop (0-2)

HR: Daniel Nava (2)
Chicago White Sox
8-6
2
W: Daniel Webb (1-0)

2B: Dayan Viciedo (4)
HR: Adam Dunn (3)