John Farrell went from calm dissent against replay to outright animosity. "It's hard to have any faith in the system," he said. "As much as they're trying to help the human element, it seems like it's added the human element at a different level."
Farrell was ejected in the fourth inning for questioning the umpire crew's reversal of a call. With runners at first and third Francisco Cervelli knocked the ball to Ryan Roberts who tossed the ball to Jonathan Herrera to start the double play. Cervelli appeared to touch the first base bag at the same time Mike Napoli received the ball from Herrera, so much so that first base umpire Bob Davidson called a double play.
Cervelli injured himself on the play. The game stopped for the injury and in the meantime Joe Girardi challenged the call. The double play was reversed. Brian McCann scored and Ichiro Suzuki replaced Cervelli on the basepaths. The score was updated to 3-1. In the eighth inning Suzuki made a remarkable catch on David Ortiz's fly ball to right, so instead of a double play the reversal doubly benefitted the home team.
The Sports Lip Reader deciphered Farrell's comments upon his ejection: "Go shove it up your ass!" and "Way to f*** that up too!"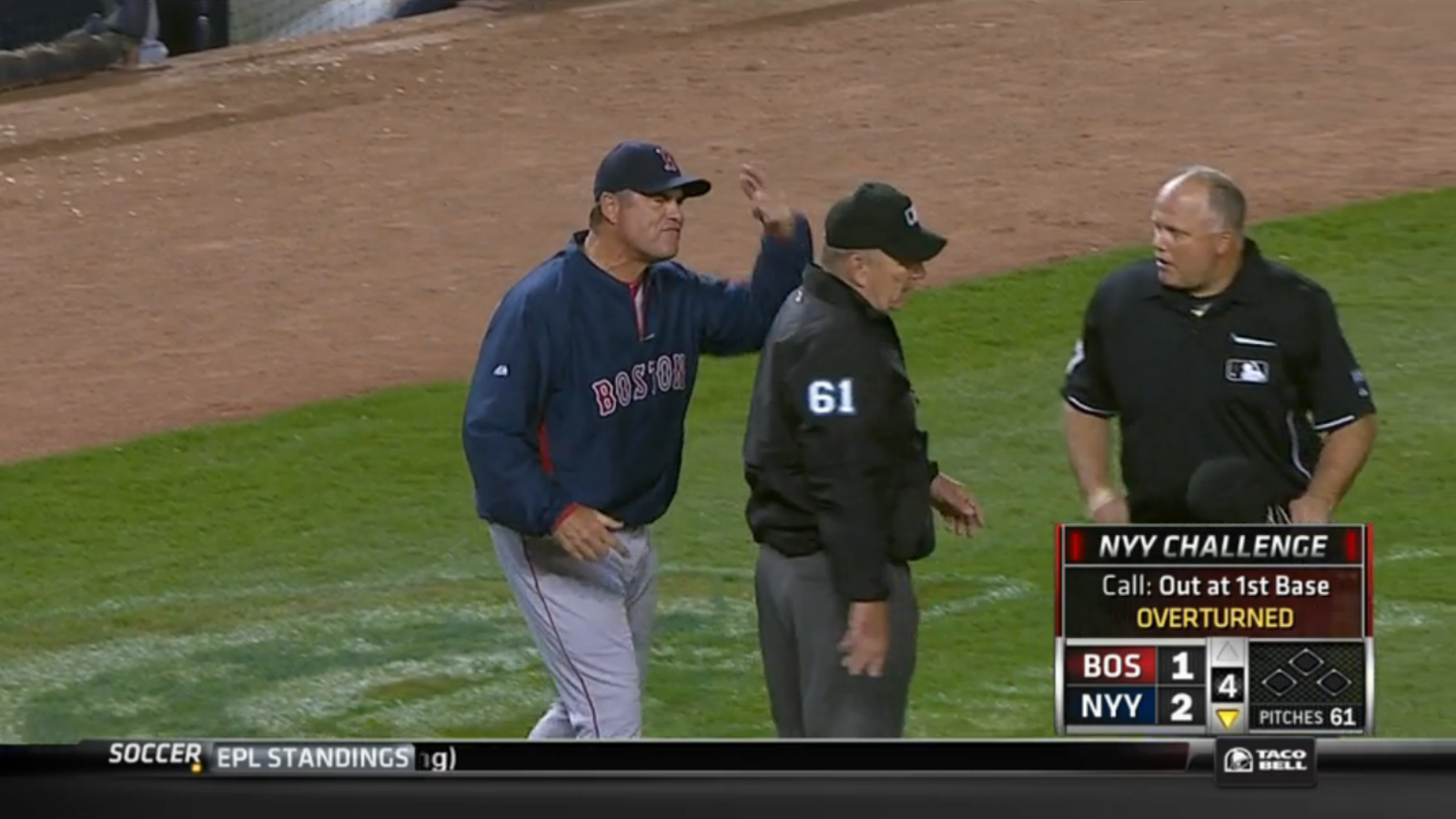 John Hirshbeck's crew did get the double play call in the first correct. Jacoby Ellsbury attempted to tag up on Alfonso Soriano's fly ball out to Jackie Bradley, Jr. Ryan Roberts tagged Ellsbury out at third before Carlos Beltran touched home. The Yankees center fielder seemed amazed that his counterpart could get the ball past second base with accuracy.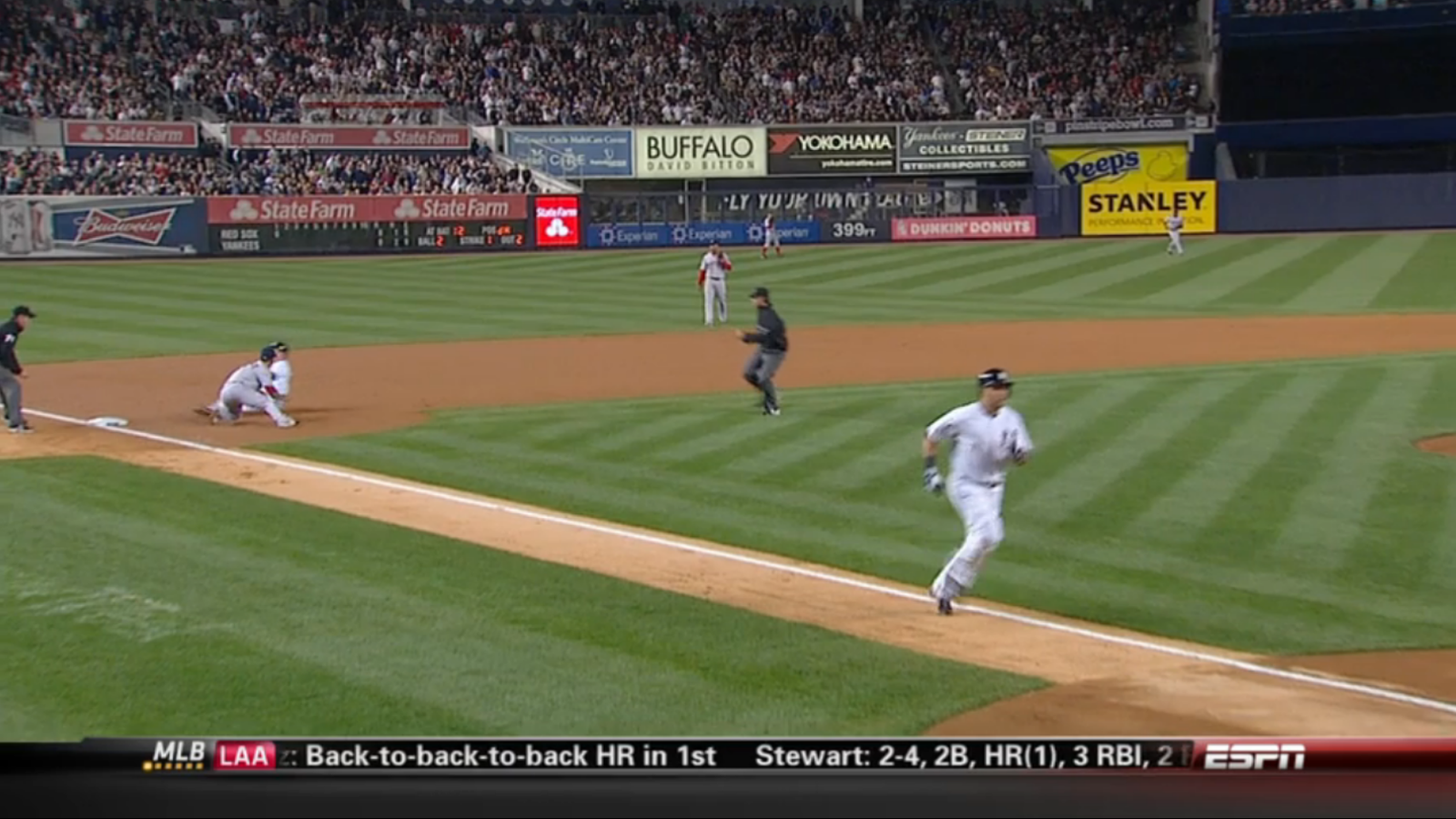 We got a glimpse of the Yankees' spray charts. Here's why nearly every player gets some sort of shift put on when he's at bat.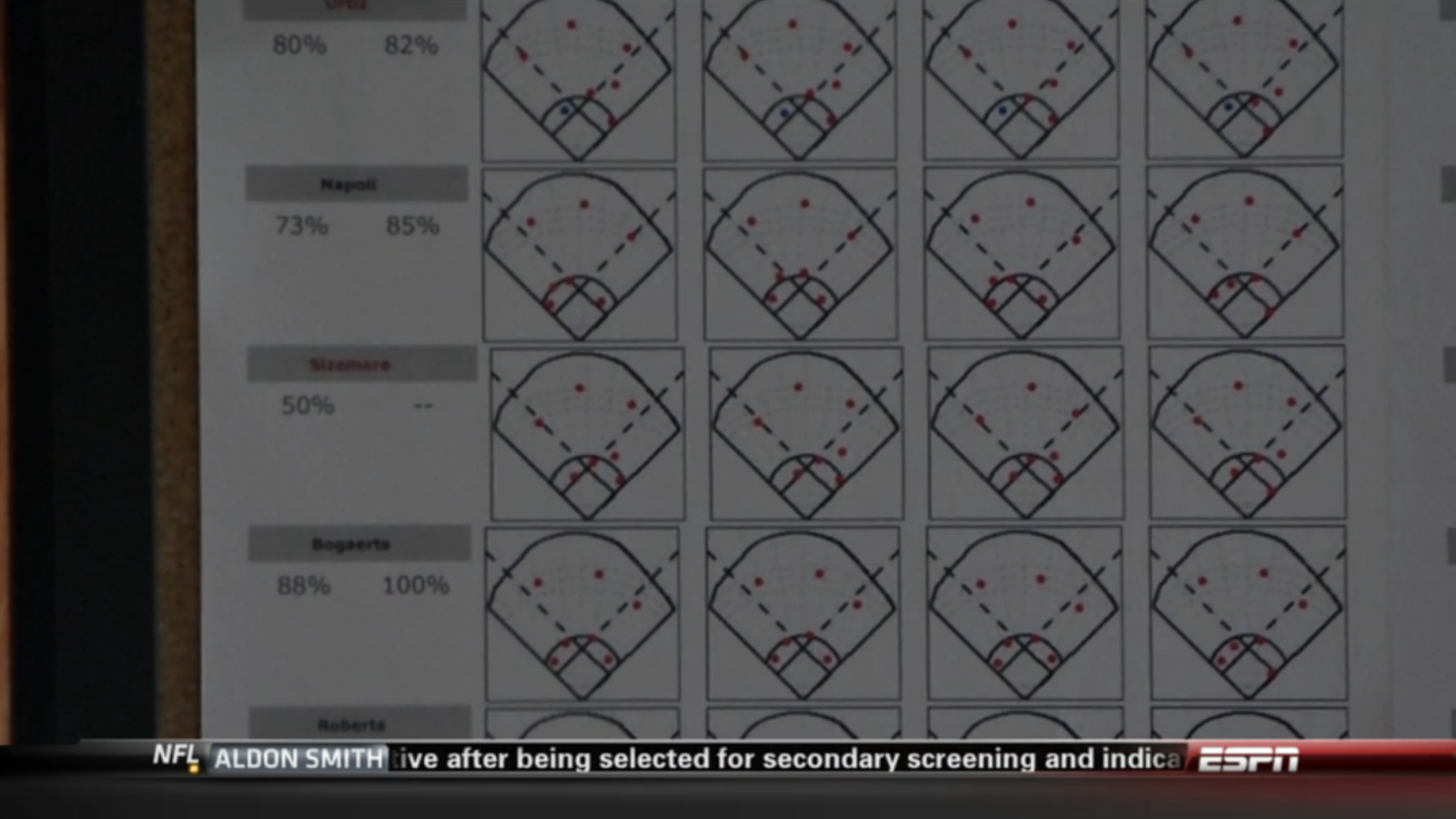 Here's the Yankee Stadium organist, Paul Cartier. He replaced Eddie Layton, who passed away the day after Christmas in 2004. Pedro Martinez isn't pitching any longer so Cartier can't start a rousing rendition of the ubiquitous Stade Fasciste chant "Who's Your Daddy?" He didn't even go for a few bars of "Hit the Road Jack" when Farrell was ejected.
Game 13: April 13, 2014

Boston Red Sox
5-8
2
L: Felix Doubront (1-2)

2B: Mike Napoli (2)
HR: Napoli (3)
New York Yankees
7-6
3
W: Ivan Nova (2-1)
H: Matt Thornton (4), David Phelps (2)
S: Shawn Kelly (3)
2B: Jacoby Ellsbury (4), Brian McCann (1), Carlos Beltran (5)
HR: Beltran (3)