The Red Sox committed five errors in last night's debacle against the Yankees. It was the most Red Sox gaffes in a game since April 28, 2001 versus the Royals.
Shane Victorino returned with a slightly shorter snippet of "Three Little Birds." He only went 1-for-5 but he didn't have any errors in right field. The Gold Glover looked much more comfortable in right field than Grady Sizemore did.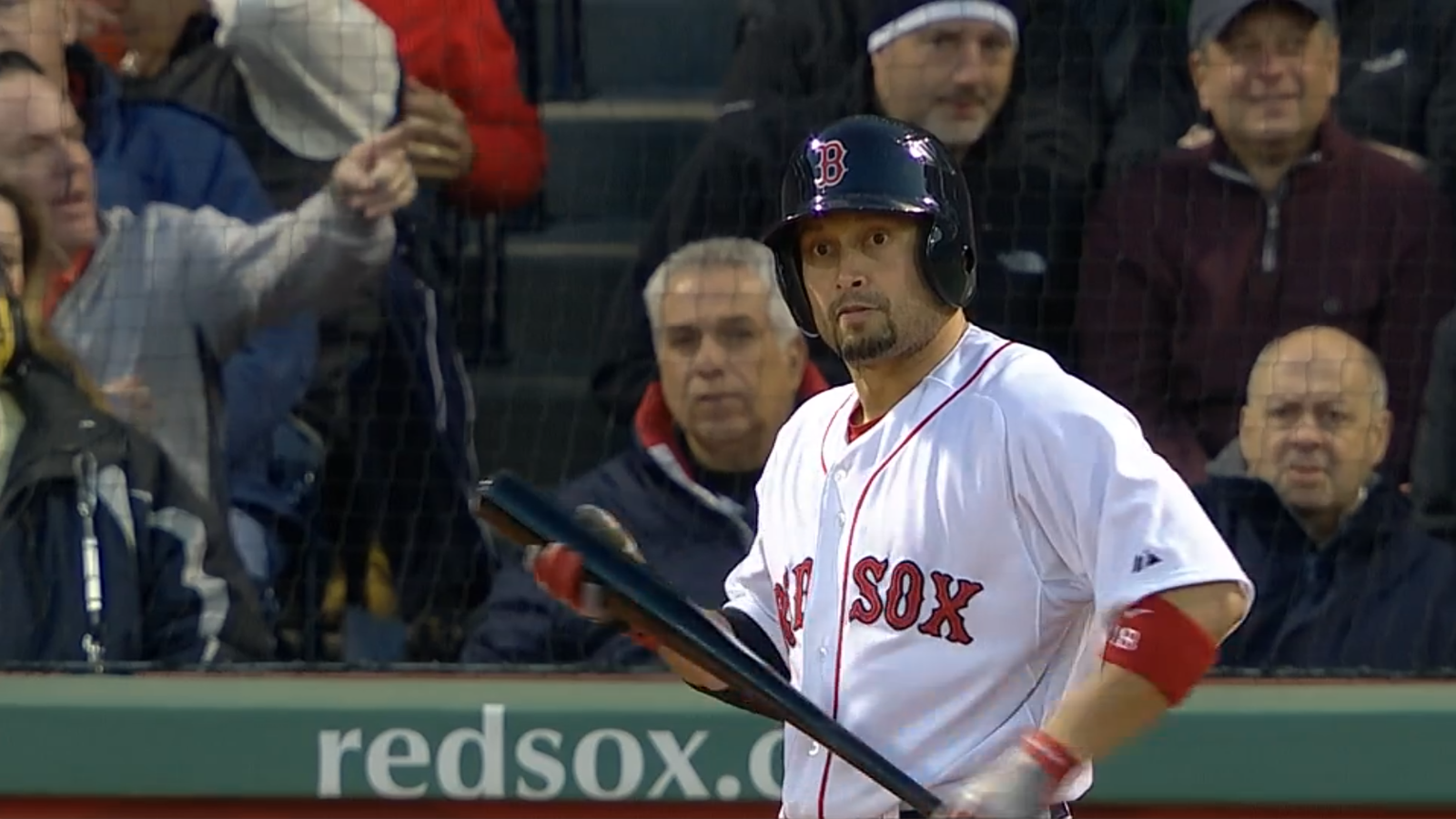 One game too late the MLB clarified the transfer rule. Just as it was since the 1800s an out occurs whenever a player has complete control over the ball in his glove, and even if he drops the ball after opening his glove it is still an out. No longer is it a requirement to successfully remove the ball from the glove for it to be an out. So Dustin Pedroia and the Red Sox would have had an out on this play in the second inning. The Yankees scored three runs in the frame.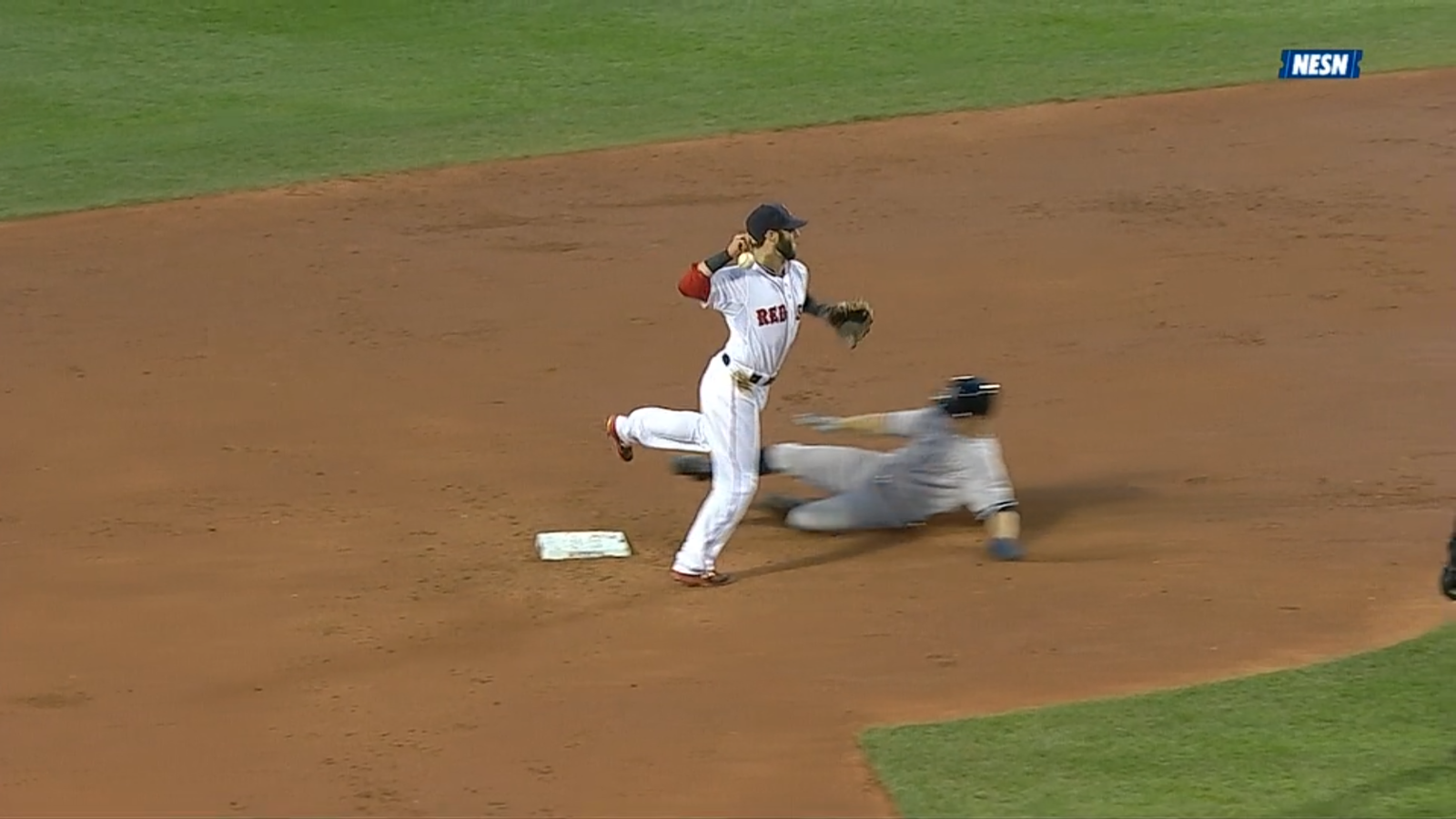 In "other than that Mrs. Lincoln" news, David Ortiz started his 1,644th game as designated hitter, which is an MLB record. Ortiz went 0-for-1 but had a sacrifice fly in the third inning.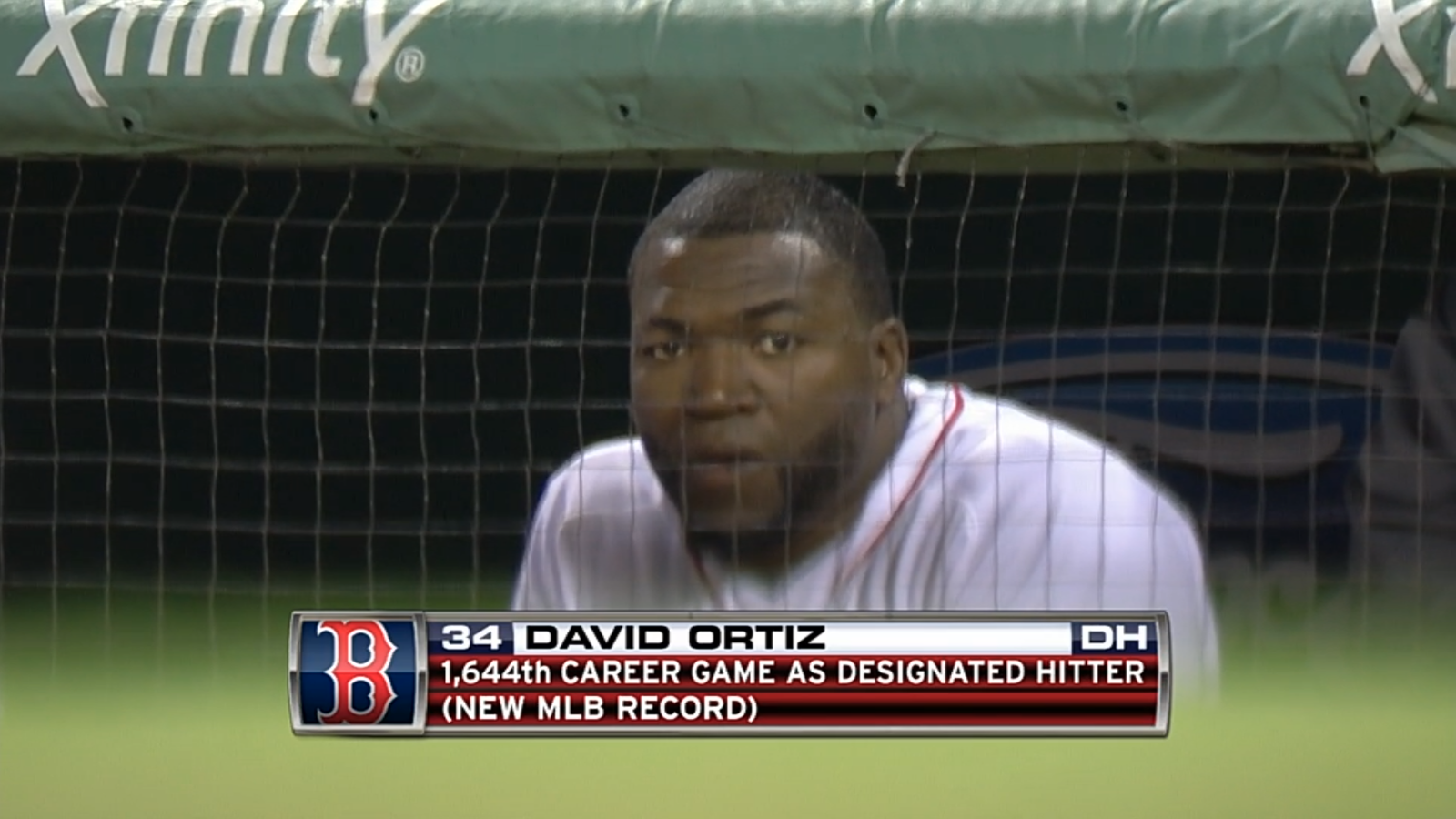 John Farrell tapped Mike Carp to pitch the ninth inning to spare his bullpen staff in the blowout. Carp brought a dash of intrigue to the mound as he has a knuckleball, something not many positional players possess. Home plate umpire Phil Cuzzi's zone didn't adjust much for Carp. The ersatz reliever walked five batters, but no Yankees batter got the ball out of the infield with Carp toeing the rubber.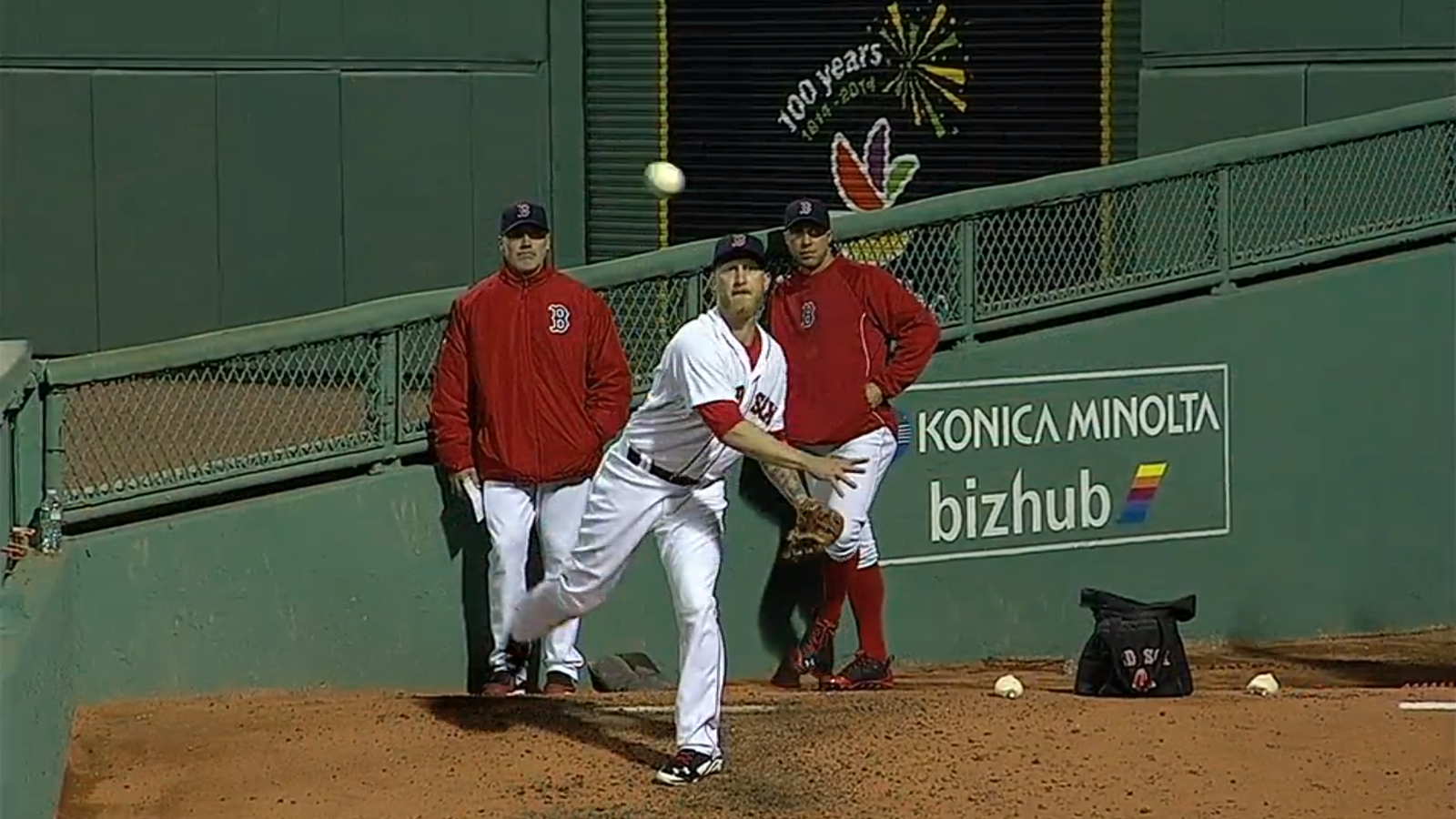 Game 23: April 24, 2014

New York Yankees
13-9
14
W: CC Sabathia (3-2)

2B: Alfonso Soriano – 2 (6), Yangervis Solarte (8), Carlos Beltran (8), Jacoby Ellsbury – 2 (8)
HR: Mark Teixeira (1)
Boston Red Sox
10-13
5
L: Felix Doubront (1-3)

2B: Shane Victorino (1), Jonny Gomes (4), Xander Bogaerts (4)