Signs maligning Jacoby Ellsbury were replaced with jests at Michael Pineda's expense. On April 10 in Yankee Stadium Pineda had a splotch of pine tar on his wrist. One would think that such an incident would stop future violations of Rule 8.02.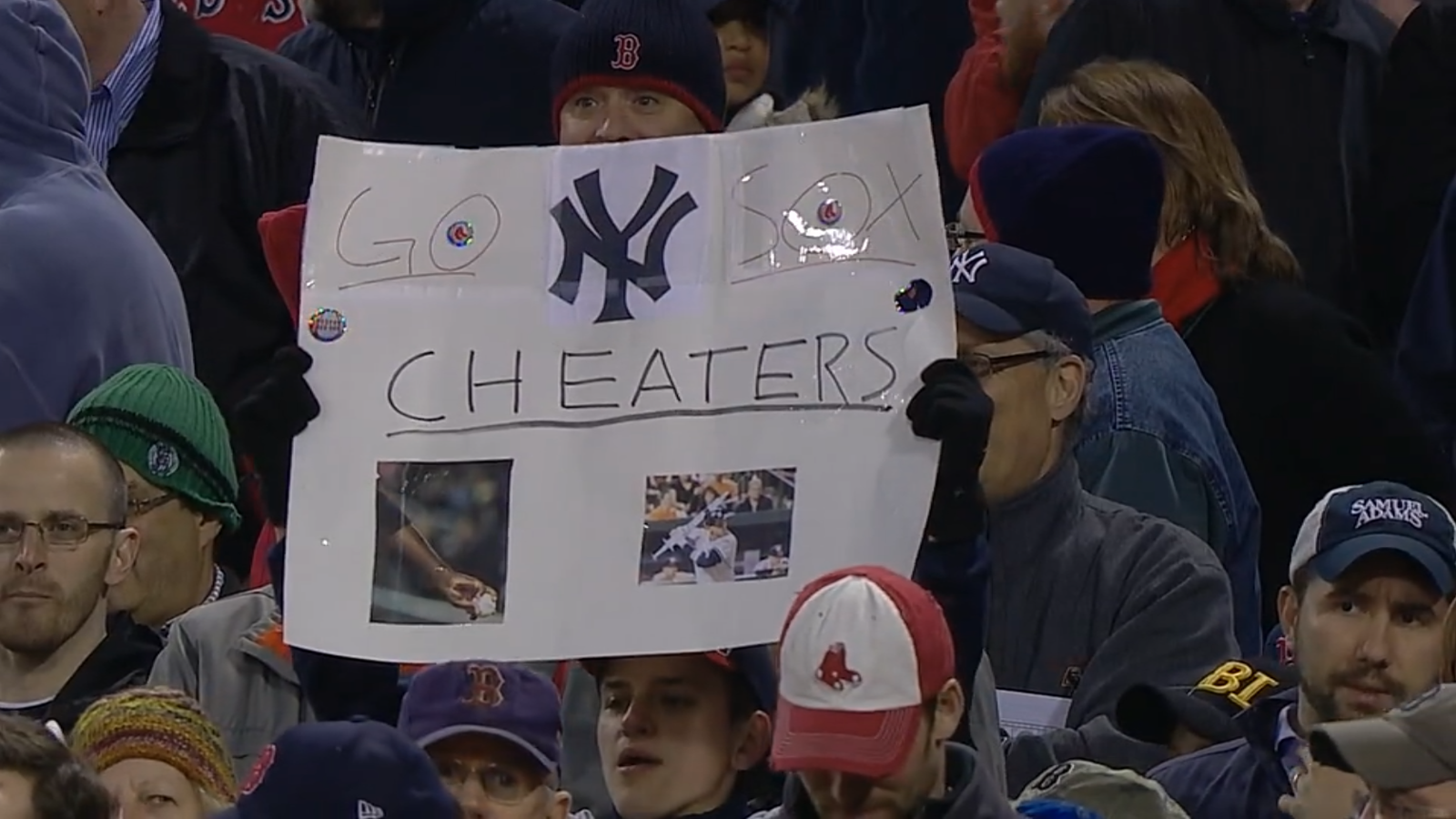 After a poor first inning Pineda's pine tar appeared on his neck. Brock Holt and Jackie Bradley, Jr. flied out for the first two outs of the second when John Farrell halted the proceedings.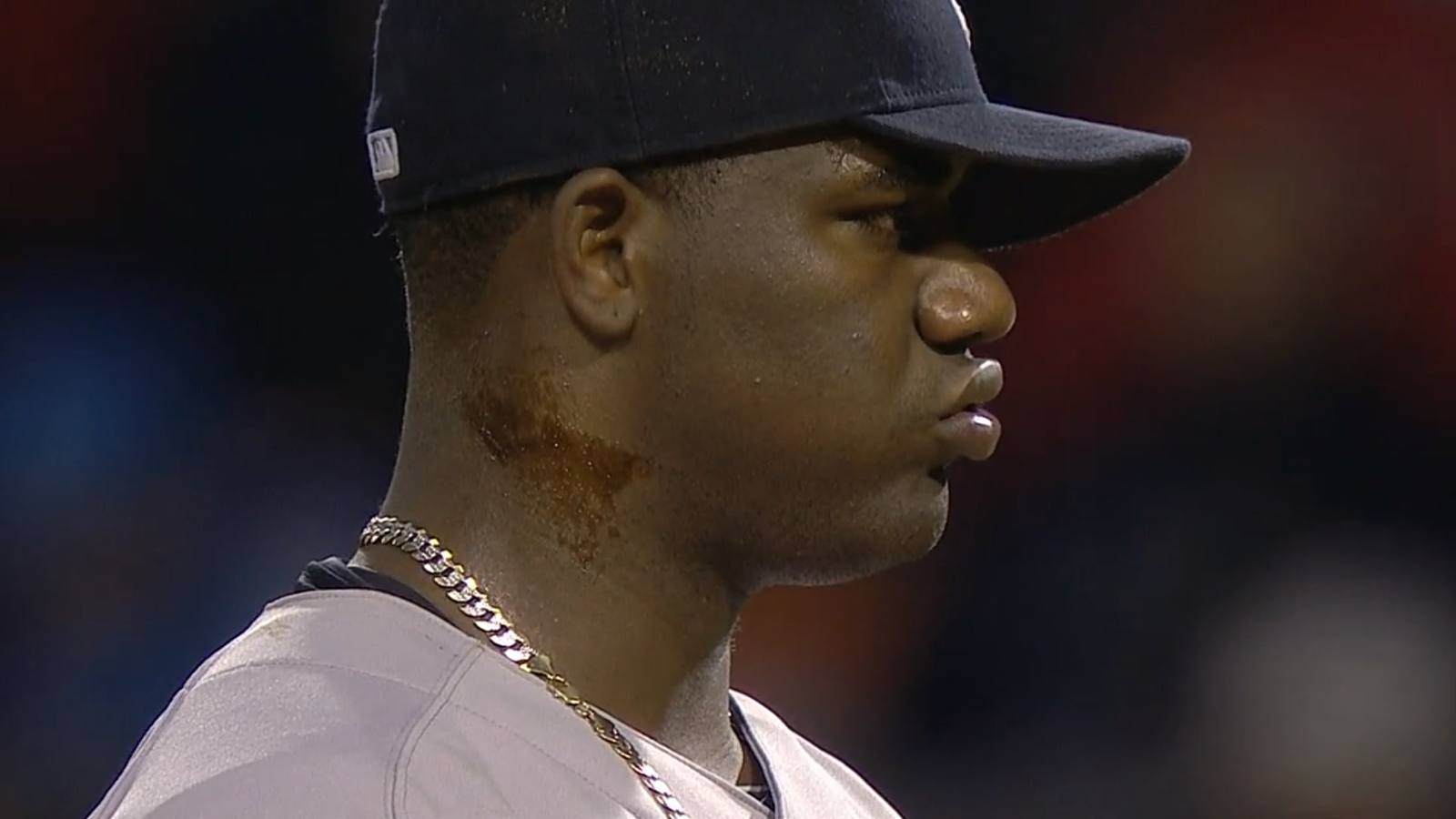 After conversing with Farrell Gerry Davis inspected Pineda and quickly found the offending foreign substance. Pineda was ejected on the spot and a 10-day suspension was issued today. The starter will not appeal the ruling.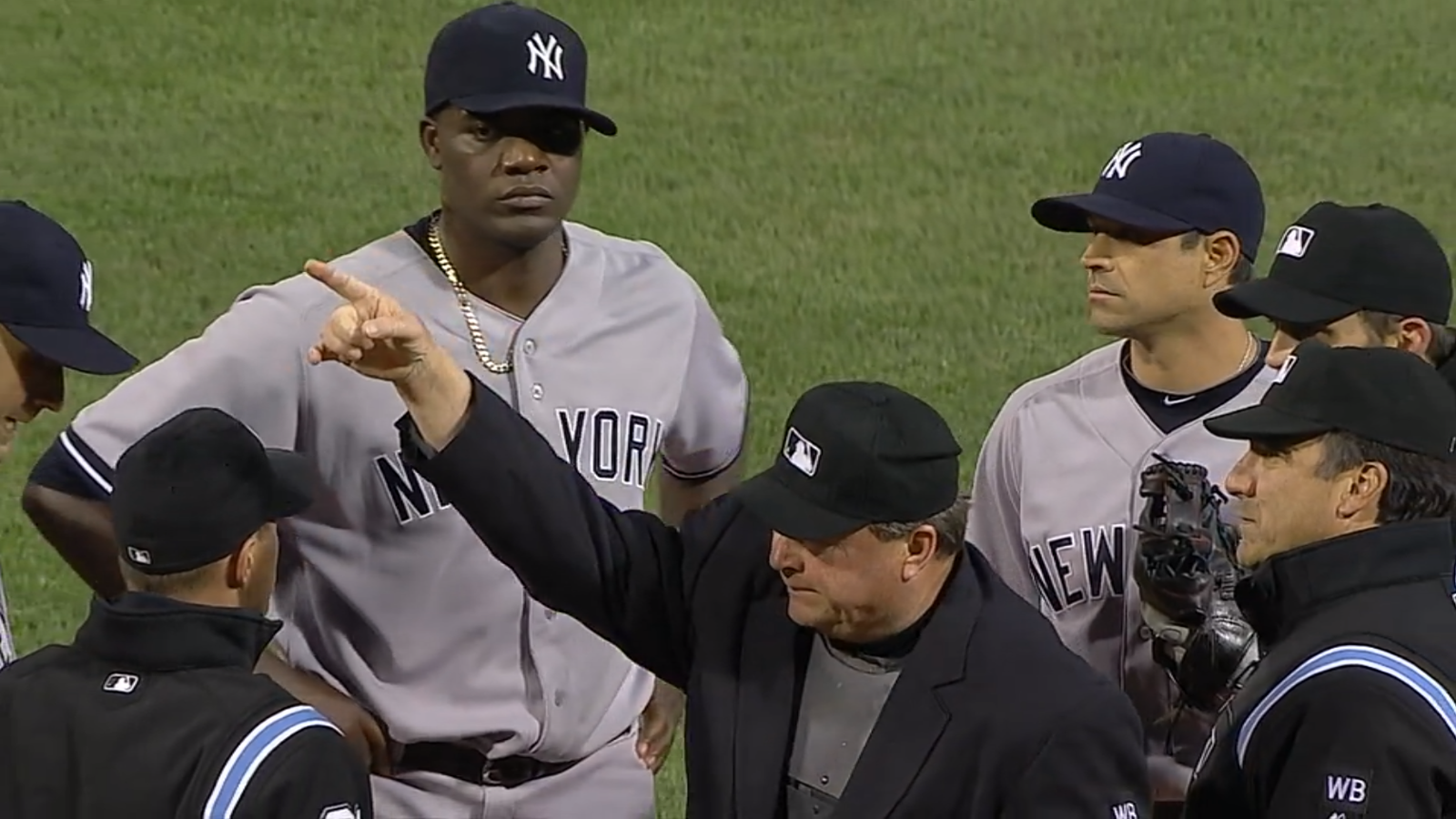 Joe Girardi fiddled with the ESPN camera mounted in the Yankees dugout because it followed Pineda down the tunnel to the visitors clubhouse. This isn't like the National Security Agency using the Heartbleed bug to spy on people. No one, including the disgraced pitcher, has any expectation of privacy in the tunnel.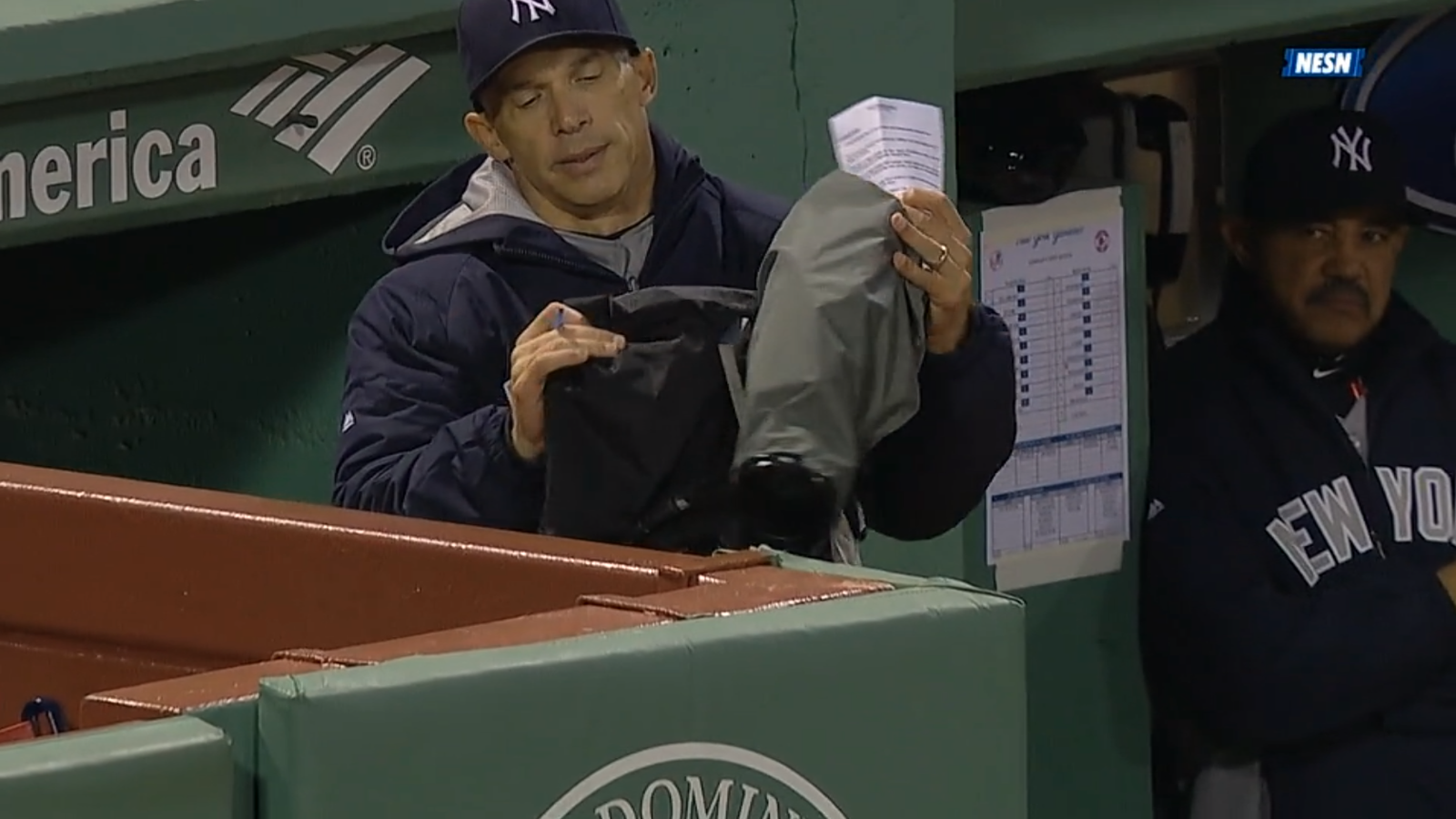 Derek Jeter wished camera weren't recording a few of his moments on the field last night. This mishandling of A.J. Pierzynski's batted ball in the first inning won't make it to the retirement tour commemorative video. This flub was perhaps generously ruled a hit and scored the second run of the frame for the local nine.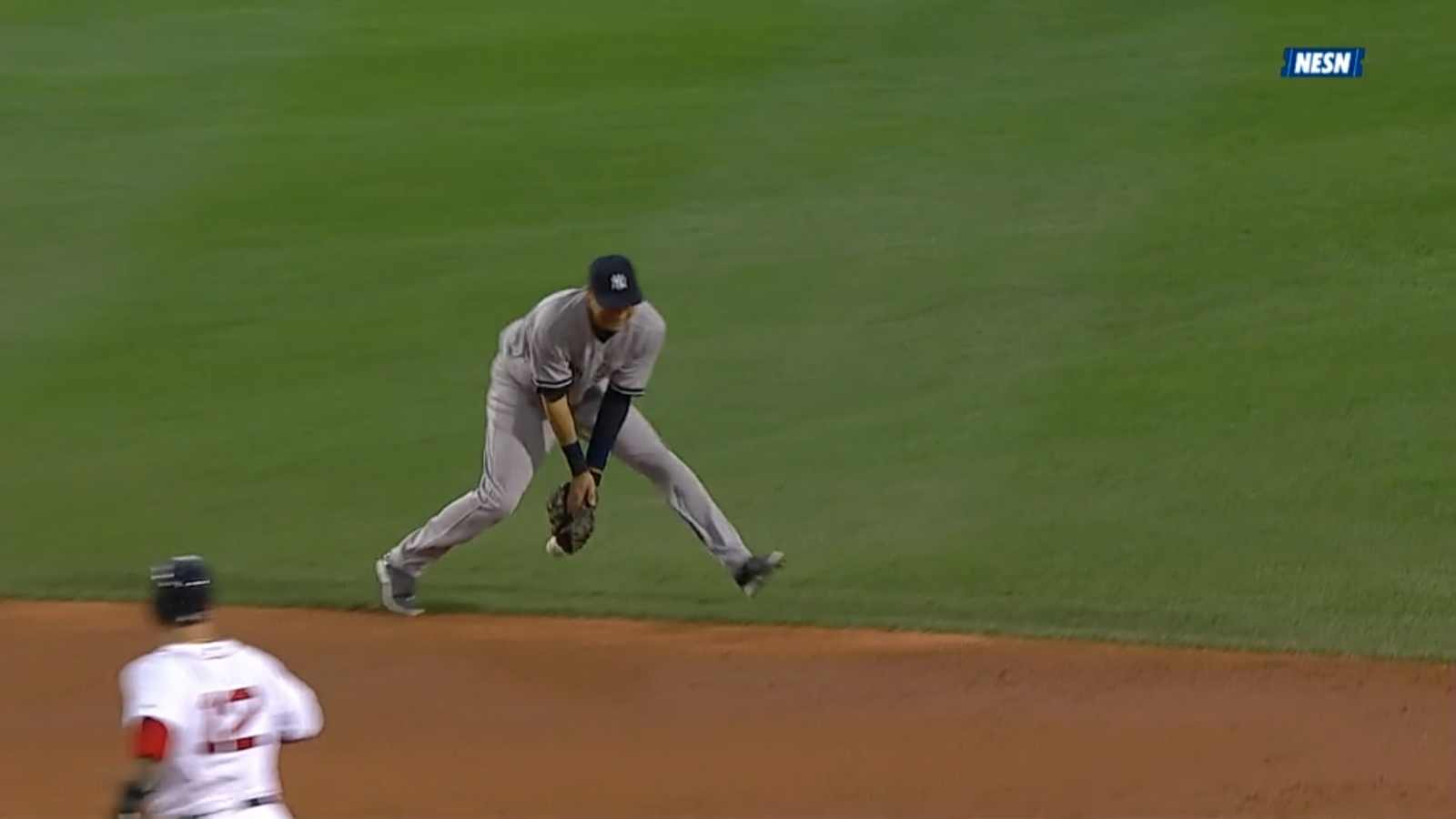 Jeter attempted to field Adam Warren's throw to second in the eighth but Bradley was safe at second and Grady Sizemore reached first. Captain Calm Eyes as momentarily Captain Closed Eyes.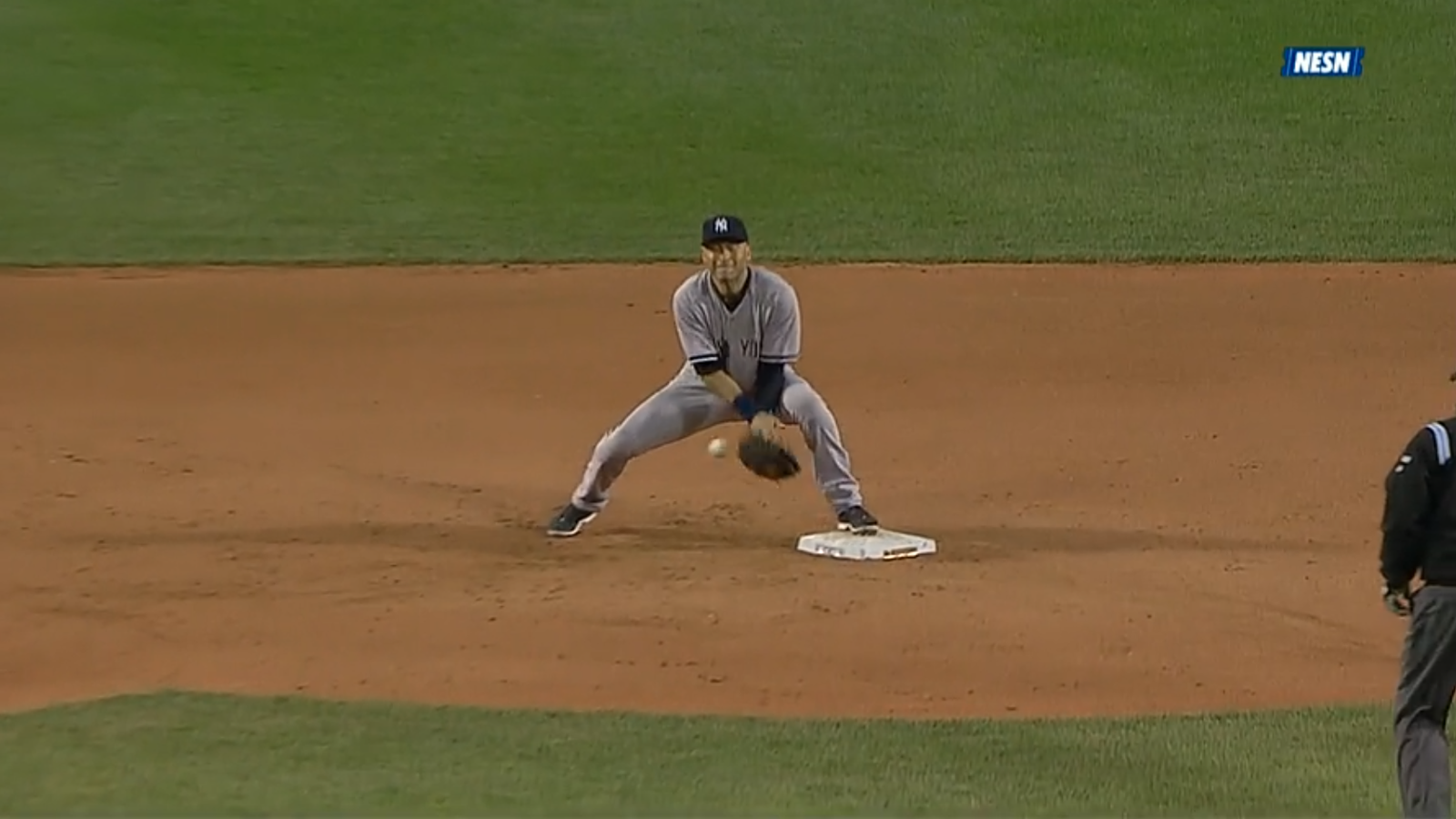 Boston Marathon men's winner Meb Keflighizi threw out the ceremonial first pitch. John Lackey was inspired and turned in an 8-inning showing that gave the bullpen a sorely needed respite. Lackey tallied 11 strikeouts, walked none, and only allowed a single earned run.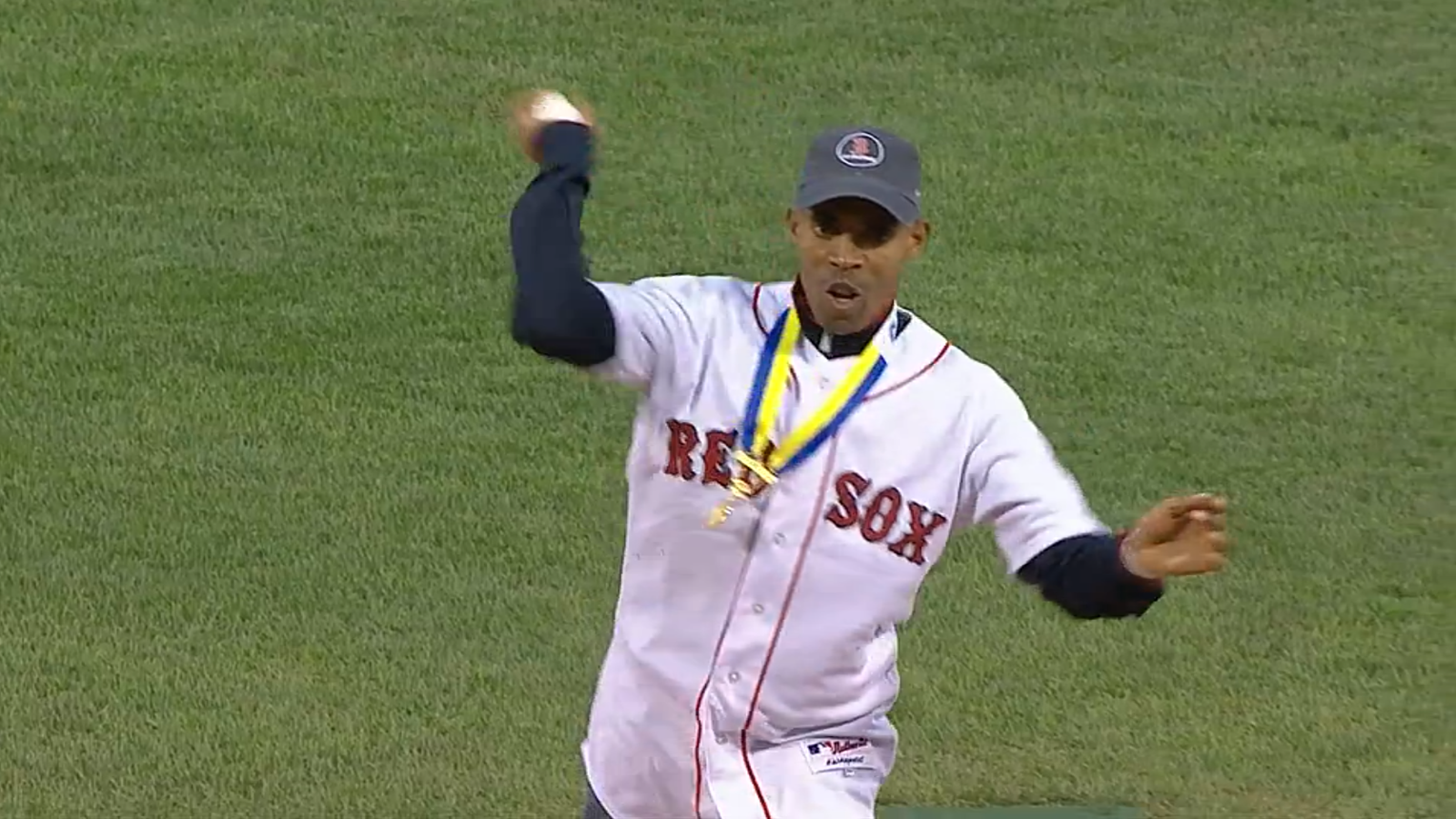 There were rumblings around the Red Sox's slow start, but just ask Meb: it's a marathon, not a sprint.
Game 22: April 23, 2014

New York Yankees
12-9
1
L: Michael Pineda (2-2)

2B: Kelly Johnson (4), Carlos Beltran (7)

Boston Red Sox
10-12
5
W: John Lackey (3-2)

2B: Mike Napoli (5)
3B: Grady Sizemore (1)