On the very first pitch of the game Nick Markakis laced the ball to left field. Third base umpire Will Little ruled the ball fair. Multiple replays showed that the ball was foul. John Farrell challenged the call
Goofus umpiring crew in MLB headquarters upheld the call and Markakis tallied a double.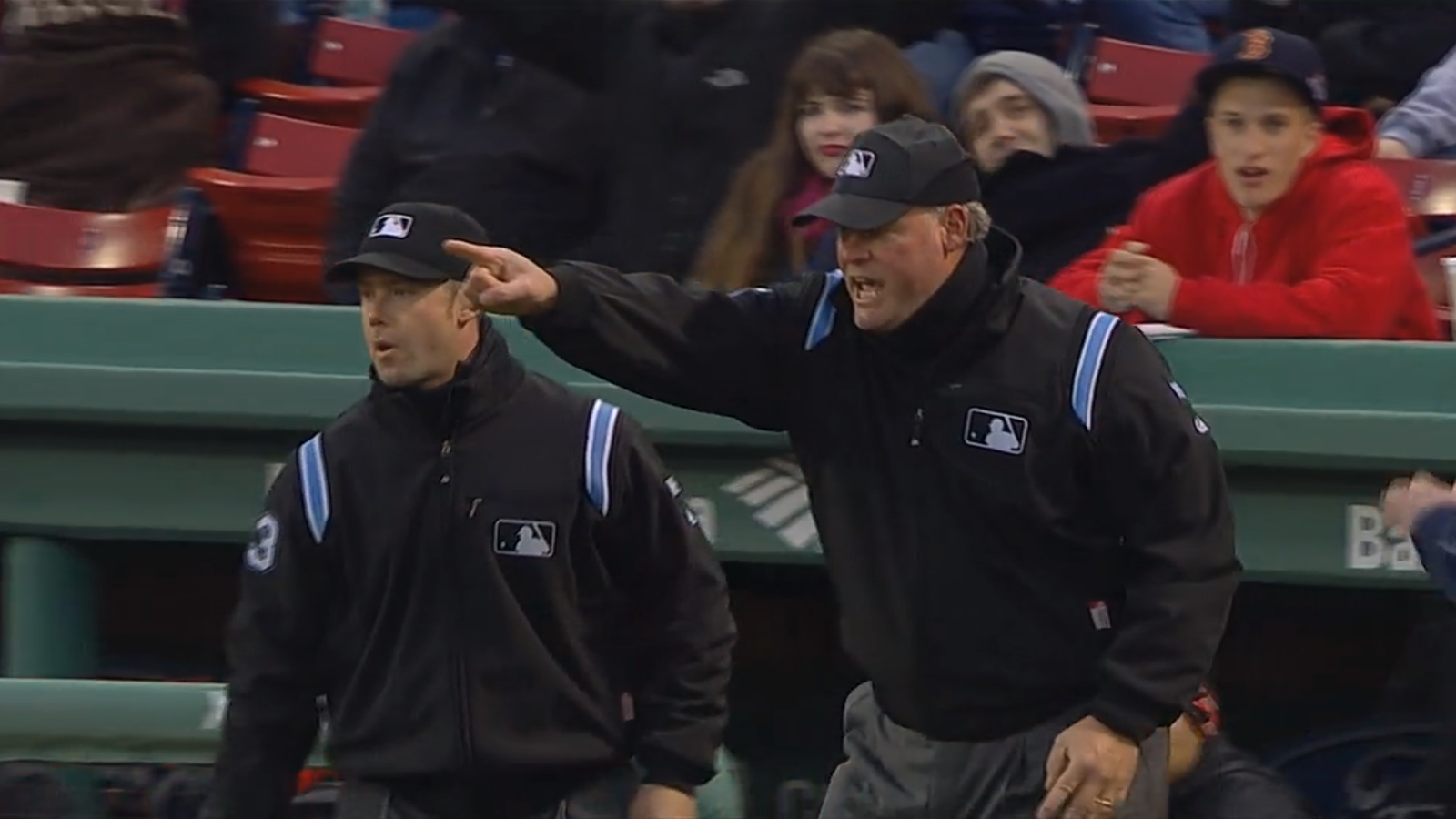 In the eighth inning Brock Holt knocked the ball to Steve Lombardozzi. First base umpire Mark Carlson called Holt out. Replays showed that Holt got to the first base bag a split second before the ball reached Chris Davis's glove.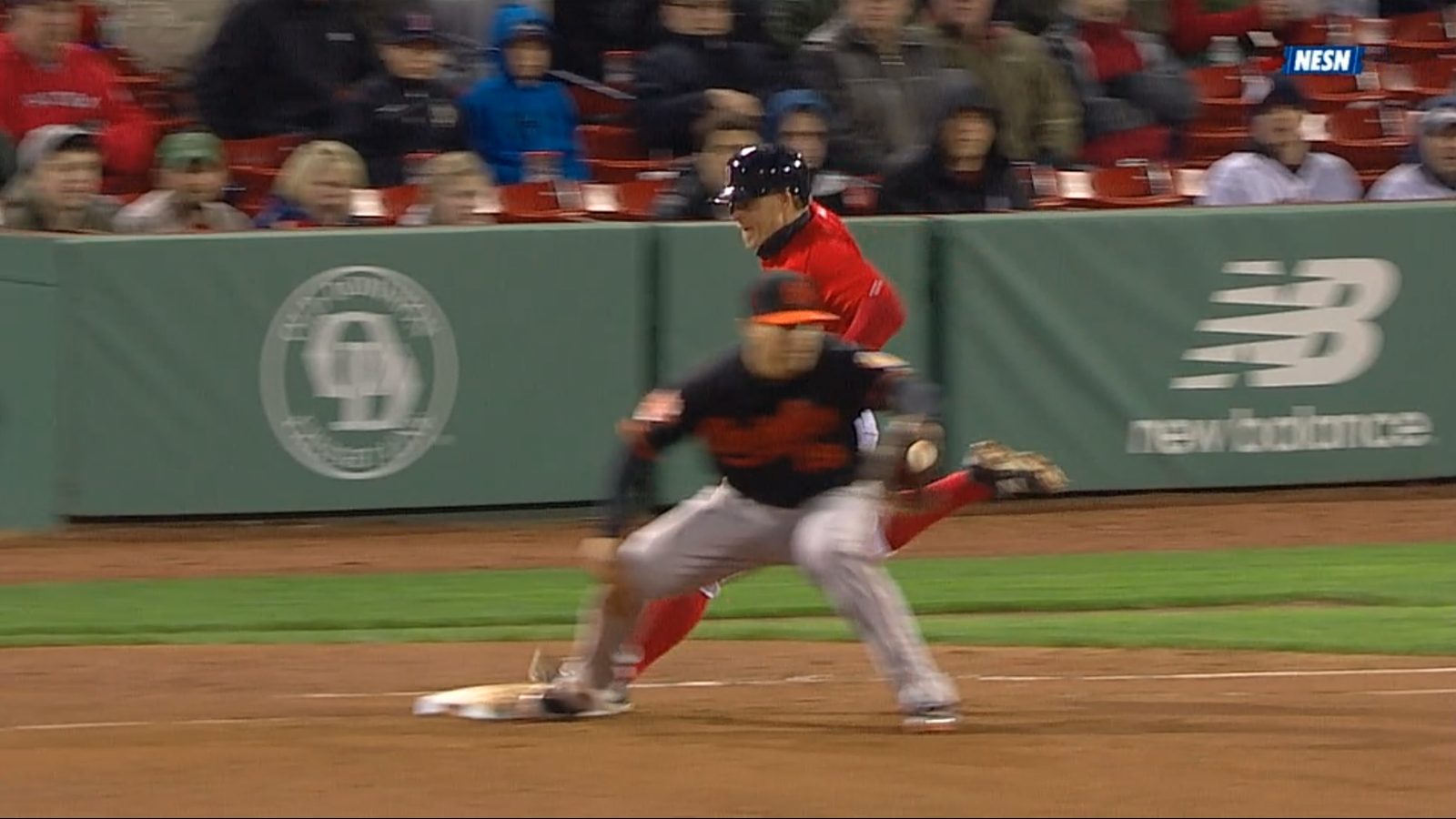 Gallant umpiring crew in MLB headquarters overruled Carlson's call and Holt was safe at first.
Goofuses on the Red Sox side were John Lackey (5⅓ innings pitched, 6 earned runs, 4 walks, 6 strikeouts) and the Red Sox lineup with runners in scoring position (5-for-15).
Game 17: April 18, 2014

Baltimore Orioles
8-7
8
W: Chris Tillman (2-1)
H: Brian Matusz (2)
S: Darren O'Day (1)
2B: Nick Markakis – 2 (3), Jonathan Schoop – 2 (6)

Boston Red Sox
7-10
4
L: John Lackey (2-2)

2B: Mike Carp (2), Daniel Nava (3), Mike Napoli (3)