Jacoby Ellsbury looked as if he worth every penny of his $153,000,000 contract last night. The center fielder went 2-for-5 with two runs batted in. He also robbed Grady Sizemore of an extra base hit in for the first out of the game. In his first at bat he got a mixed reception, but after a video tribute there were mostly cheers and Ellsbury tipped his cap.
Some fans haven't forgiven Ellsbury, however, and expressed their displeasure with signs.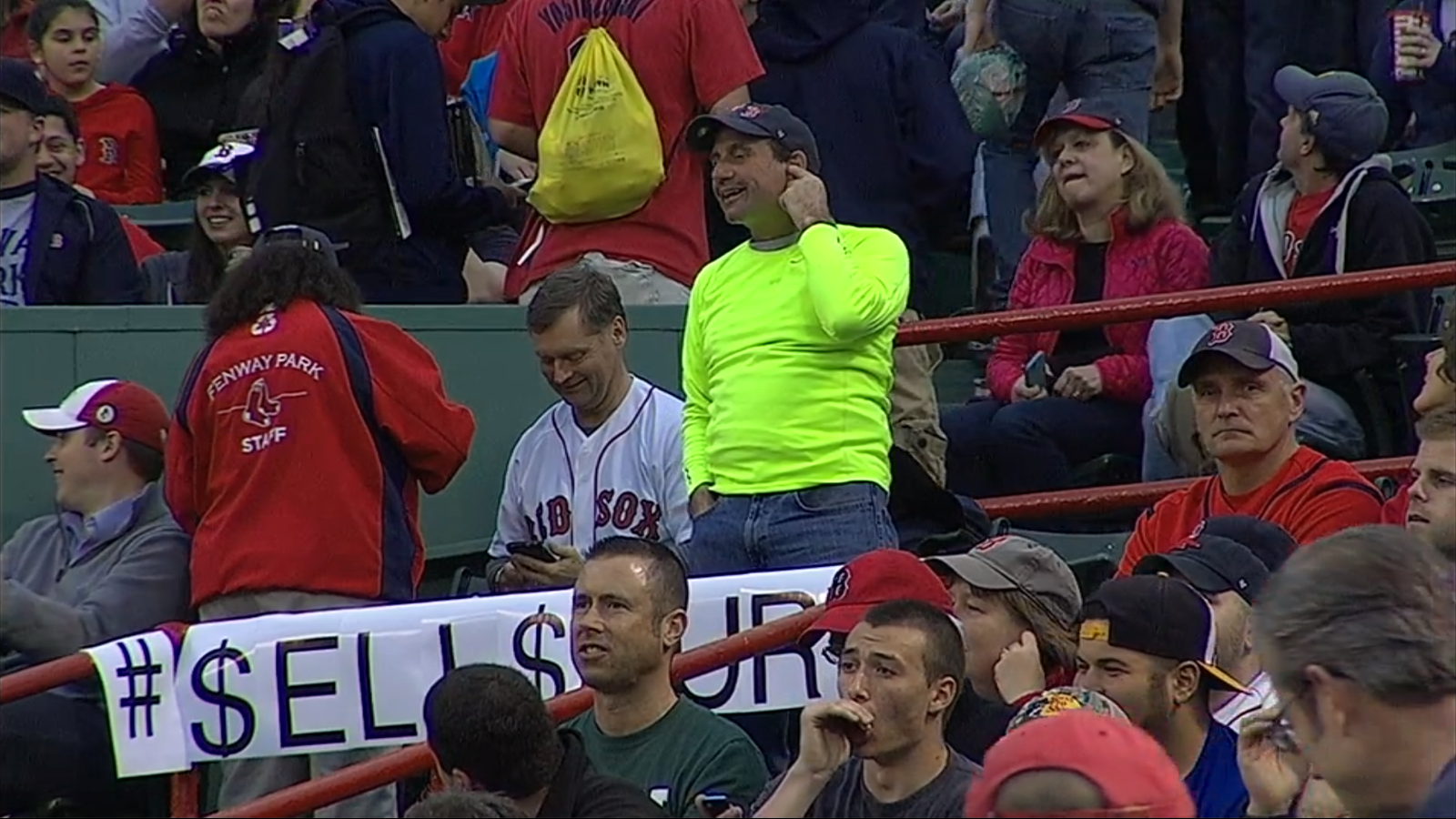 Jon Lester had his worst outing of the season so far: 4⅔ innings, 8 runs (only 3 earned, so there's that), 4 walks, and 7 strikeouts. That's a lot of strikeouts for that number of innings, but the 11 hits allowed showed that he was around the plate too much. He seemed to be squeezed by Quinn Wolcott's strike zone.
Although David Ortiz and Mike Napoli clouted back-to-back home runs in the fourth the lineup just didn't string together hits. Fortunately this cold streak isn't contagious to a fellow Boston team that has commenced a playoff run. The Bruins defeated the Red Wings 3-0 and took a 2-1 lead in the series.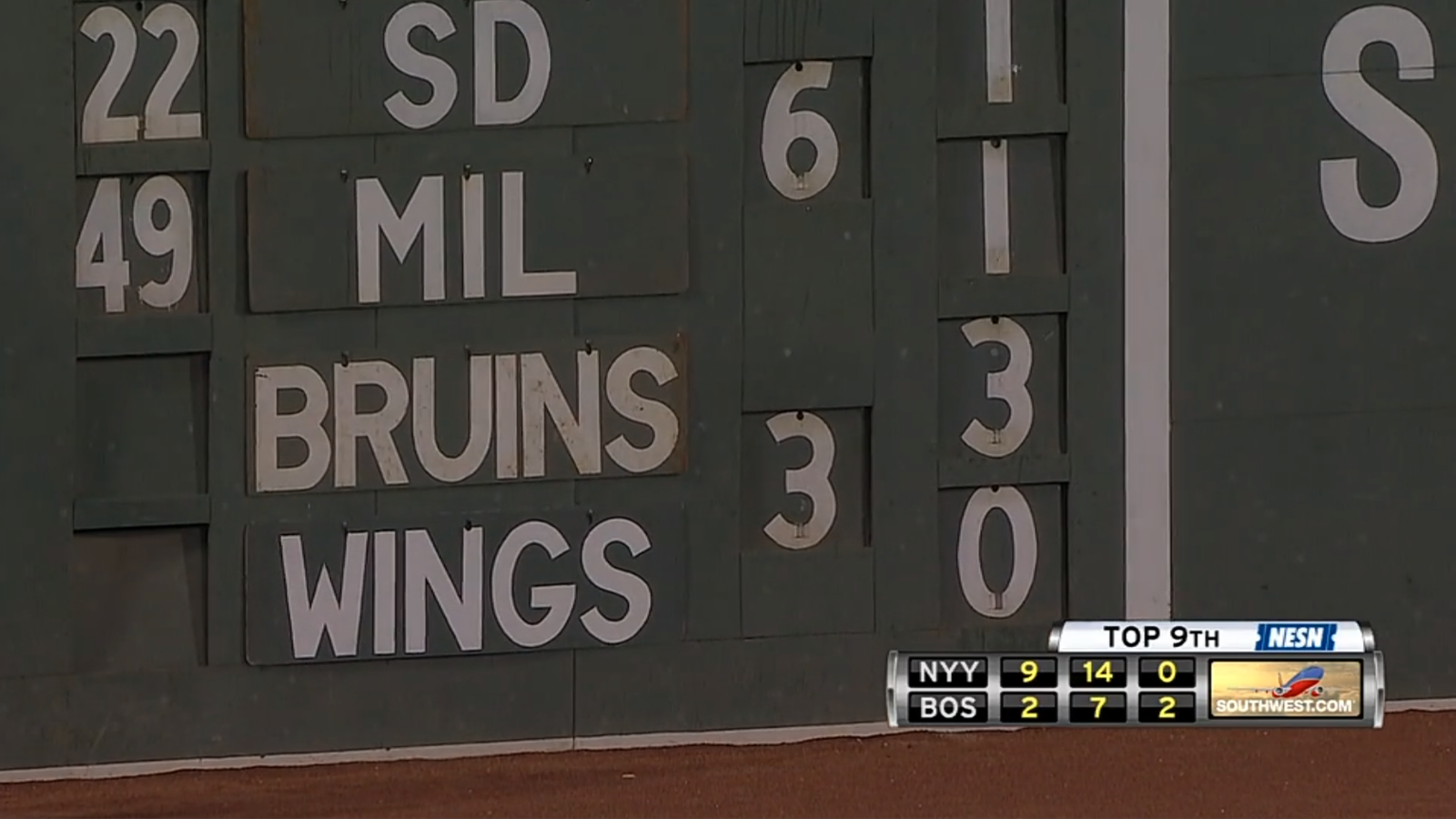 This Bruins fan was trying to snatch a souvenir in the first inning but ended up giving Ellsbury a triple instead. At least he could enjoy both games at a local watering hole after his removal from Fenway.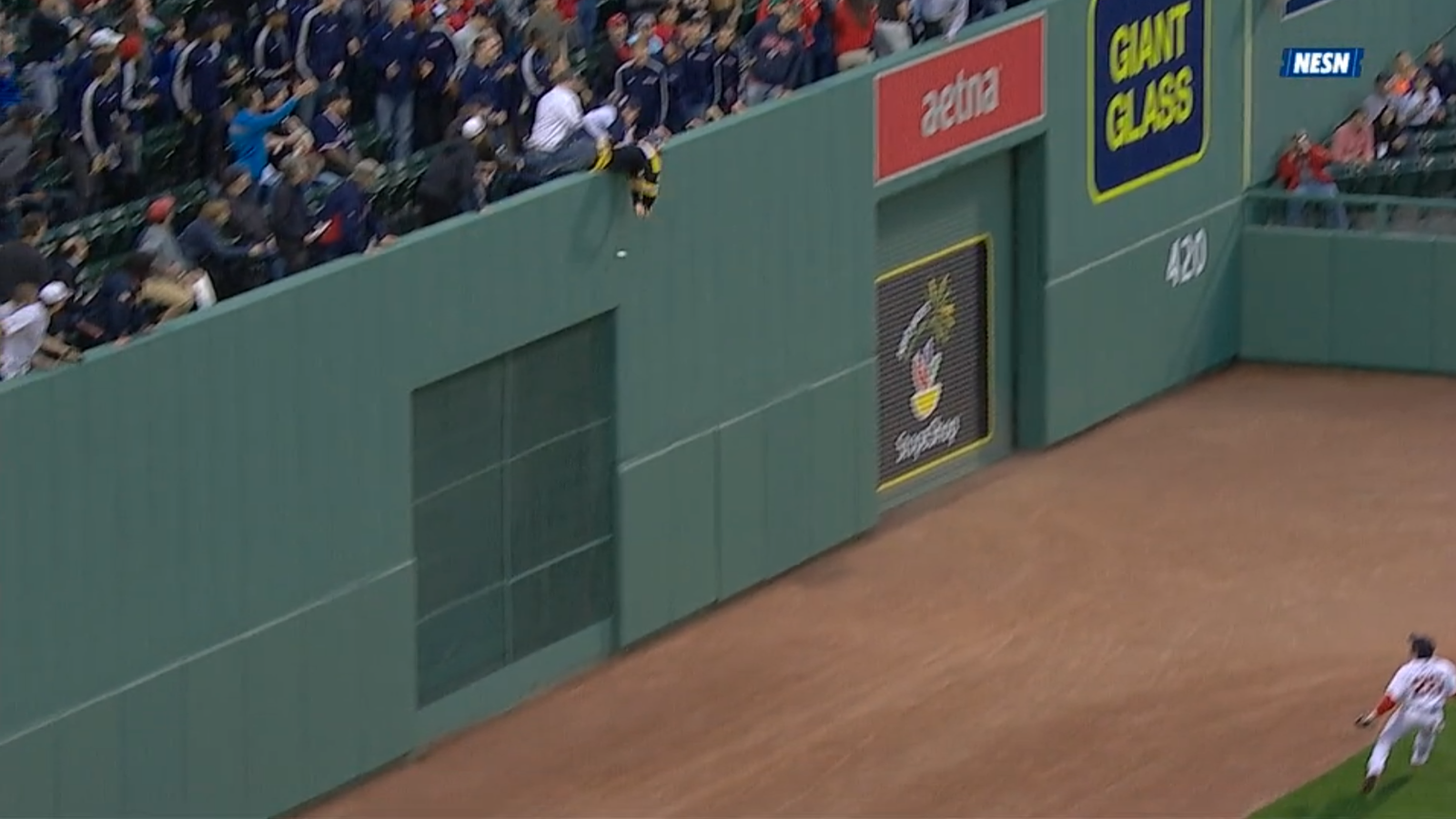 So the team with the second highest payroll steamrolled the Red Sox on their home field. Can we get a reaction from MLB Network?
Masahiro Tanaka has lived up to the hype thus far, going 7⅓ innings with 2 earned runs, no walks, and 7 strikeouts. The symbols in Tanaka's family name 田中 mean "middle" and "rice paddy." For his given name 将大 the first symbol means "commander" or "leader" and the second means "big." He certainly was that last night.
Game 21: April 22, 2014

New York Yankees
12-8
9
W: Masahiro Tanaka (3-0)

2B: Alfonso Soriano (4), Mark Teixeira (1), Brian McCann (2), Jacoby Ellsbury (6), Ichiro Suzuki (2)
3B: Ellsbury (2)
HR: Carlos Beltran (5)
Boston Red Sox
9-12
3
L: Jon Lester (2-3)

2B: Dustin Pedroia (9), A.J. Pierzynski (1), Mike Napoli (4), Jonny Gomes (3), Xander Bogaerts (3)
HR: David Ortiz (4), Mike Napoli (5)