Home plate umpire Chris Conroy ruled that Ryan "Tatman" Roberts struck out on a foul tip the ninth with one on and none out. Replay showed that Conroy missed the call. John Farrell came out to argue the judgment but foul tips are not reviewable.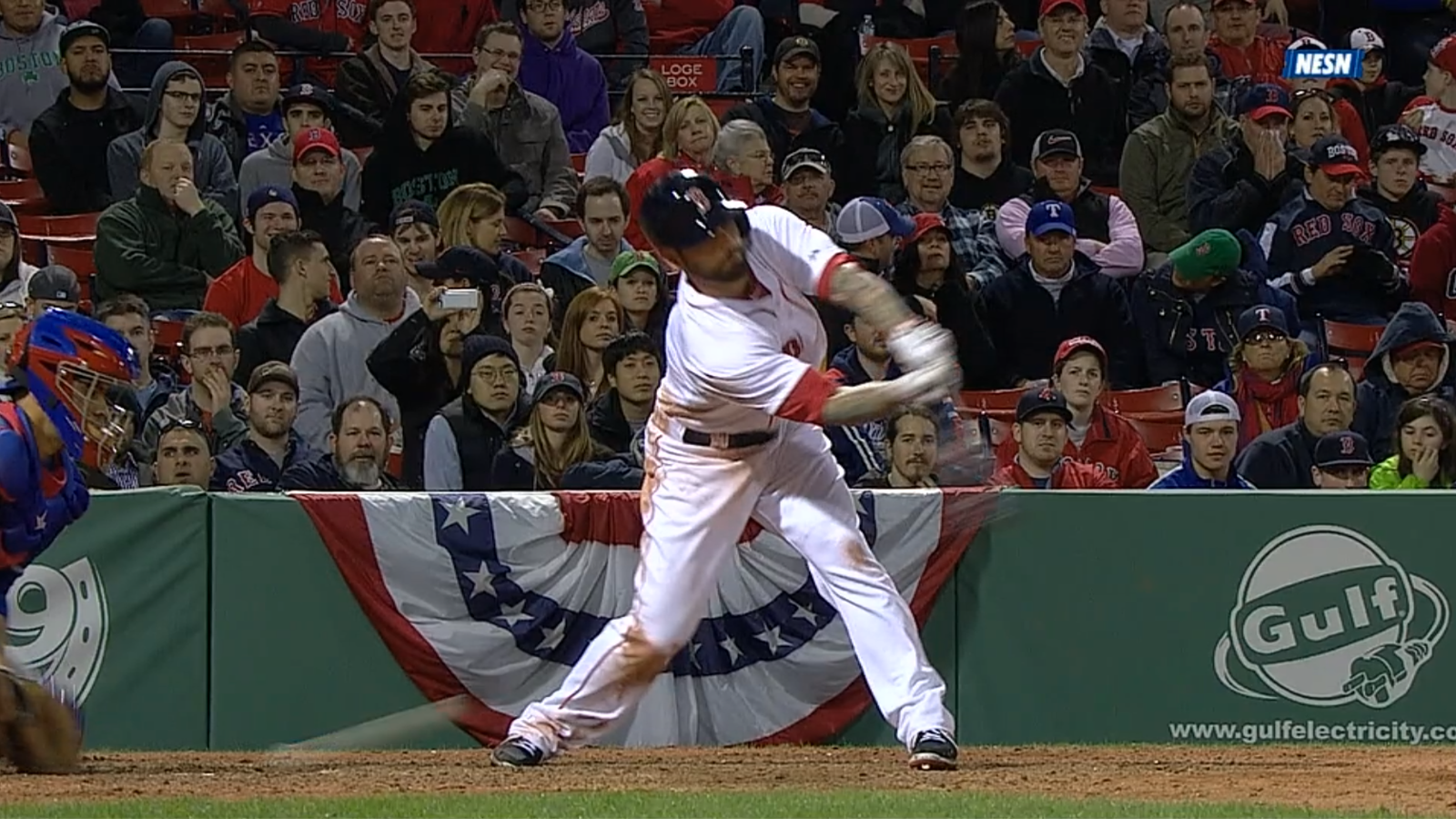 This toga-wearing fan demonstrated what Chris Conroy was doing when he observed Joakim Soria's pitch to Roberts.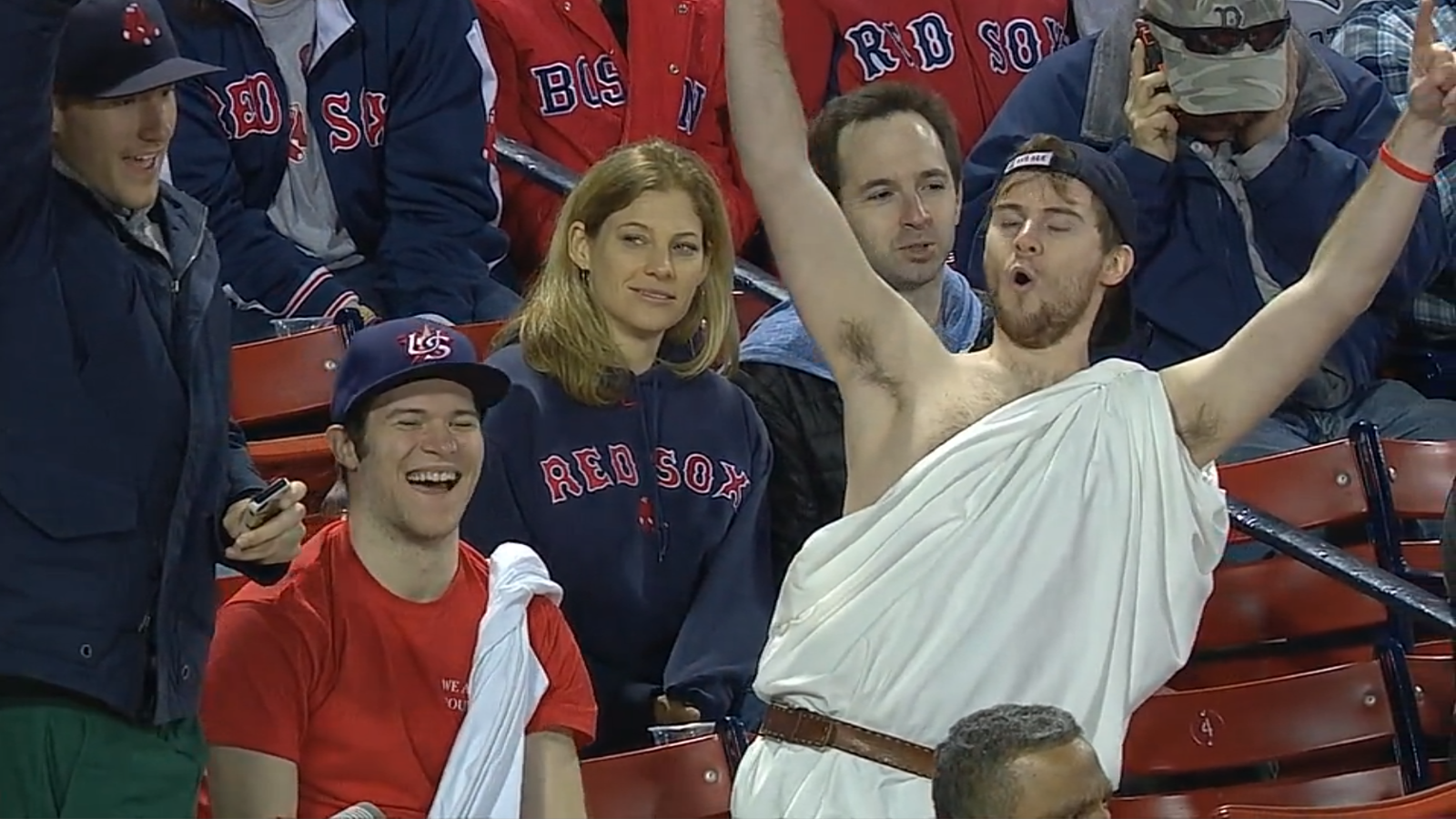 Thus ended Tatman's Red Sox debut. While he didn't get a hit he did walk twice. Like so many of the local nine he grounded into a double play to squelch a potential rally. His came in the fifth inning after A.J. Pierzynski led off with a single up the middle. The praying hands on his right arm didn't help.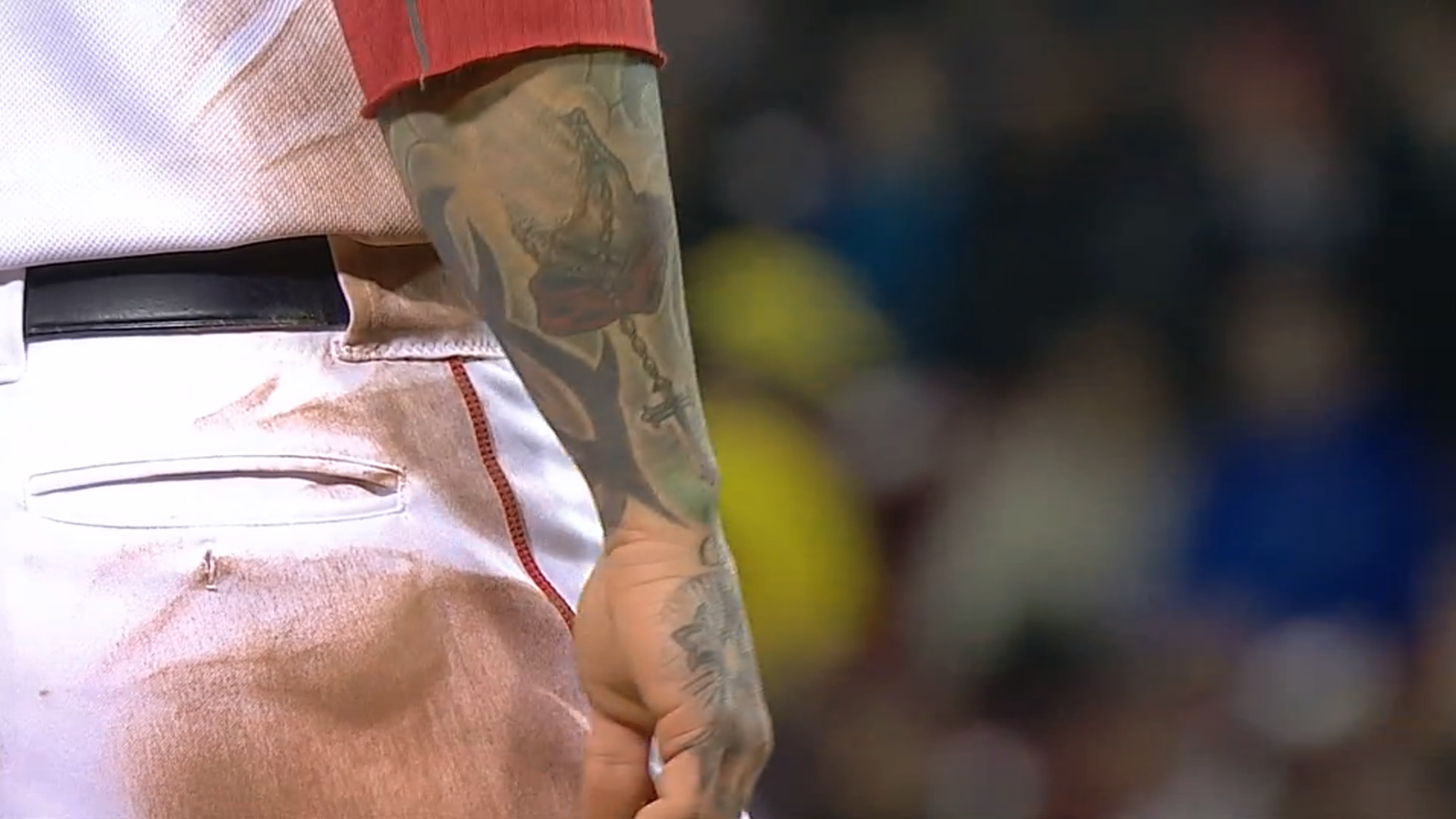 It's difficult to see what adorns Roberts's left arm from this angle. This articles states the Japanese character for "family" is etched onto the left side of neck. Perhaps it's time for Koji Uehara and Junichi Tazawa to unleash their inner bullpen prankster spirit animals.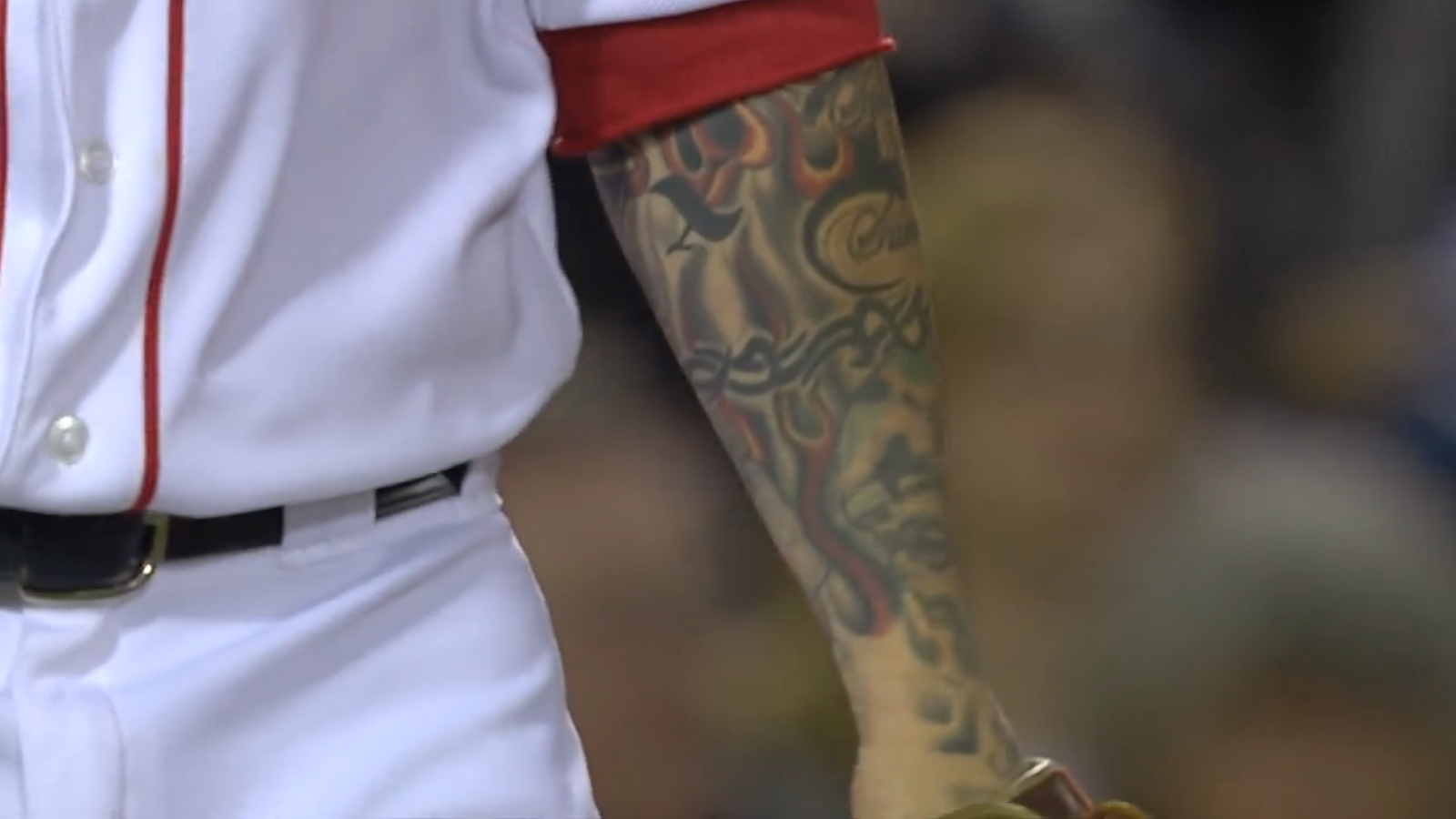 Dustin Pedroia grounded into two double plays. But if he can't cut it in baseball, he can pursue his Plan B: NBA superstar.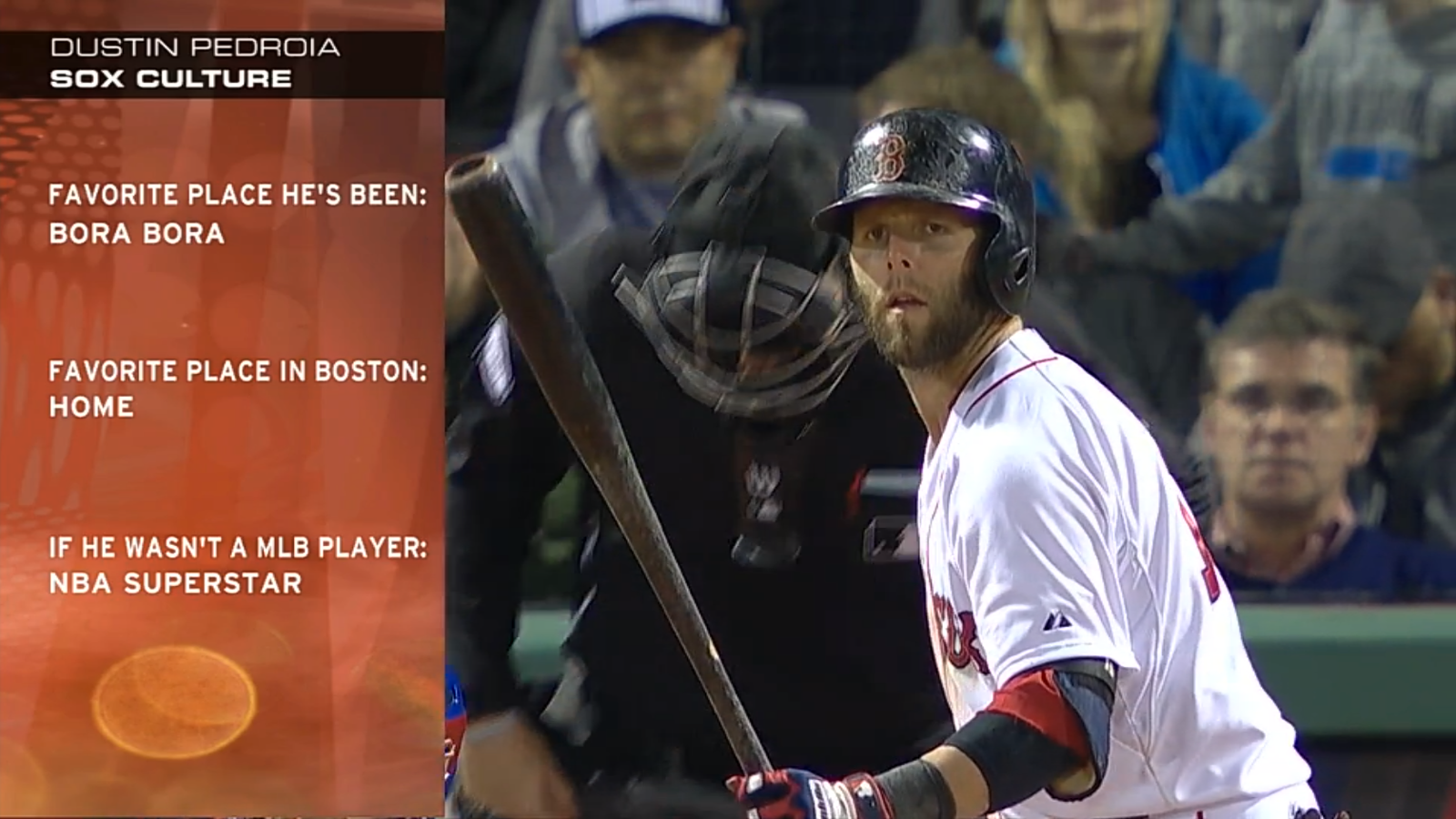 Game 8: April 8, 2014

Texas Rangers
4-4
10
W: Martin Perez (1-0)

2B: Prince Fielder (2), Donnie Murphy (2), Adrian Beltre (3), Robinson Chirinos (1), Shin-Soo Choo (1), Jim Adduci (1)
HR: Chirinos (1)

Boston Red Sox
3-5
7
L: Felix Doubront (1-1)

2B: Dustin Pedroia (2), Jackie Bradley Jr. (2), Grady Sizemore (2), David Ortiz (1)