Jake Peavy finally notched his first win this season. In three of his previous four starts he pitched well enough to win but either wasn't the pitcher of record when the Red Sox offense scored or had little run support. After a lackadaisical showing against the Yankees, Boston opened the series against another divisional foe with a positive performance.
Peavy went 7 innings with 1 earned run, 2 walks, and 7 strikeouts. It's hard to tell the difference between fired-up and pissed-off Peavy.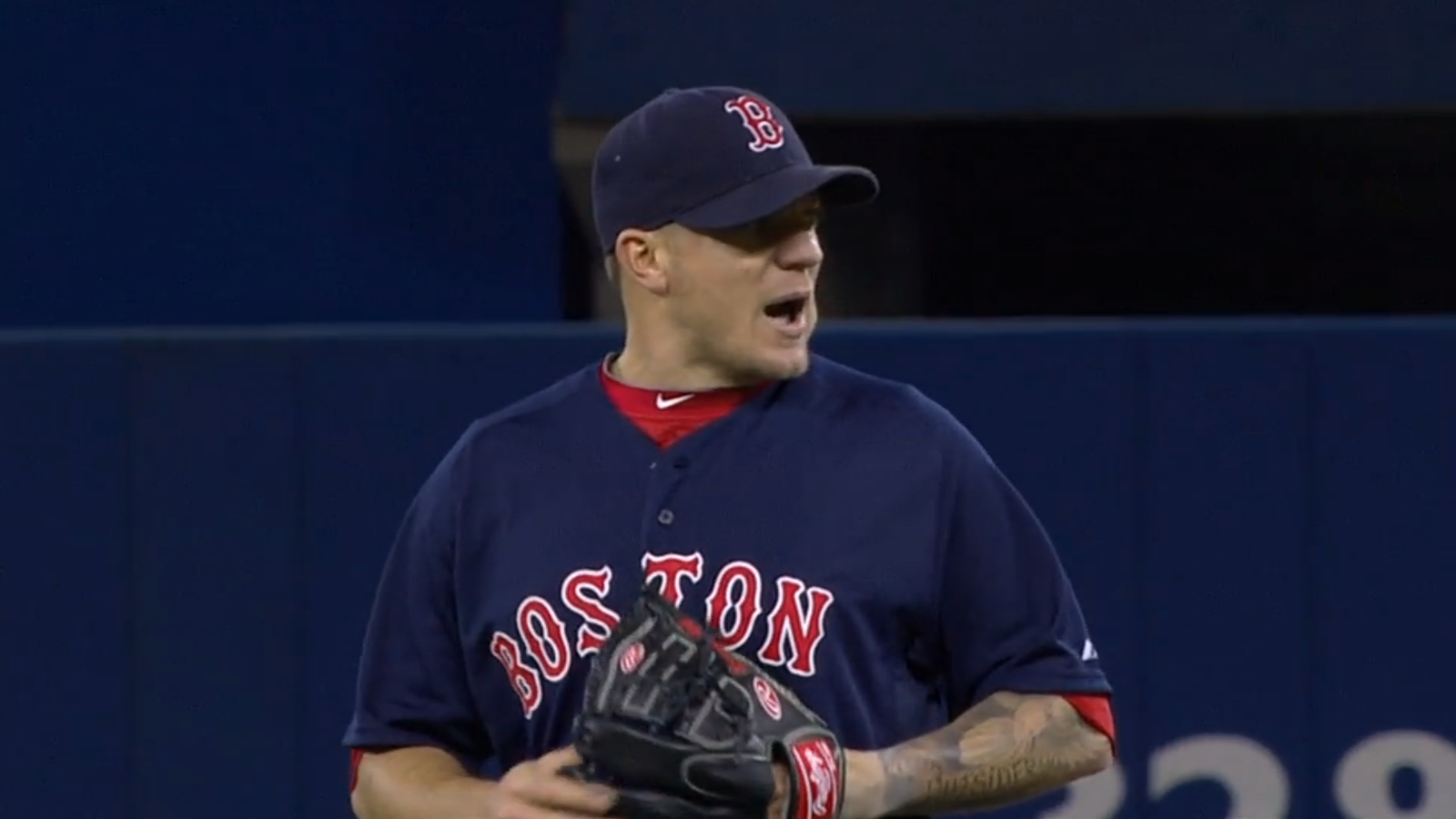 The Blue Jays played defense as badly as the Red Sox had done against the Yankees. In the sixth inning Jose Reyes's throw to Juan Encarnacion was off the mark, allowing Dustin Pedroia to reach first. Toronto reliever Neil Wagner, who replaced Mark Buehrle in the sixth, walked David Ortiz and Mike Napoli, forcing in Boston's seventh run.
I wouldn't expect Colby Rasmus to make every play to center look like a can of corn but he continues to look as if he lets balls get in play over his head with disturbing frequency. Rogers Centre's playing field is amongst the worst surfaces, so one could forgive an outfielder for not laying out on every play or an infielder being unable to cope with its unpredictable quirks.
Jackie Bradley, Jr. had an outstanding performance: 3-for-4 with a run batted in. He had been eclipsed by Xander Bogaerts as the rookie du jour but with more games like this under his belt the outfielder may outpace the shortstop in Rookie of the Year voting.
Will Middlebrooks's return resulted in immediate benefits. The third baseman went 2-for-4 with two runs batted in. He also provided the clubhouse with a favorite movie other than "Dumb or Dumber" or "Last Man Standing."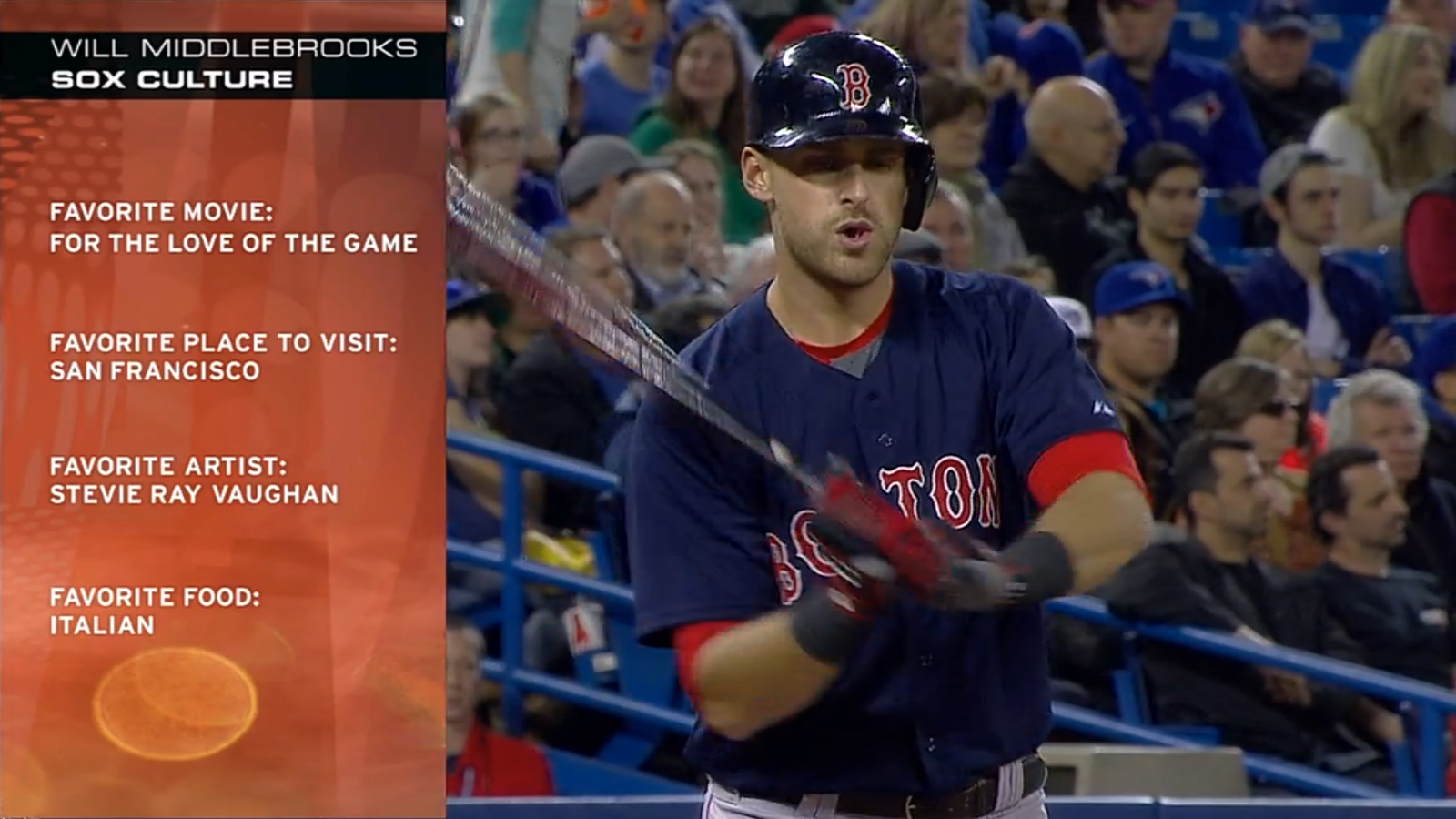 A Canadian welcomed an American to the group of industrialized nations with national health care. Glad you finally joined the club!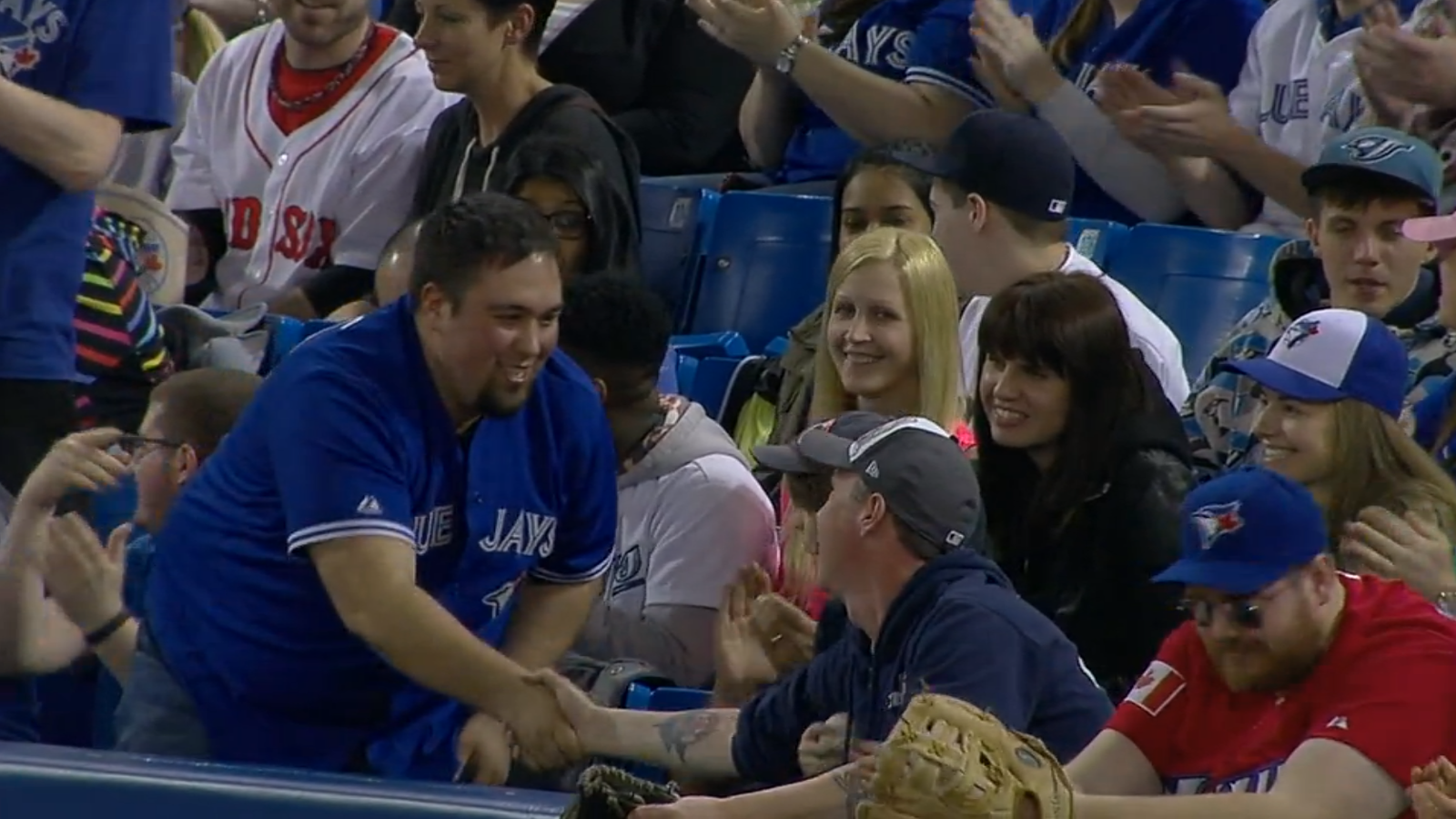 Game 24: April 25, 2014

Boston Red Sox
11-13
8
W: Jake Peavy (1-0)

2B: Xander Bogaerts (5), Jackie Bradley Jr. – 2 (6), Mike Napoli (6), Will Middlebrooks (2), Shane Victorino (2), A.J. Pierzynski (2)
3B: Bradley Jr. (1)
HR: David Ortiz (5)
Toronto Blue Jays
11-12
1
L: Mark Buehrle (4-1)

2B: Jose Bautista (3), Jose Reyes (2)
HR: Juan Francisco (1)