A.J. Pierzynski made an early impact on this game, tying it 2-2 in the second inning with his home run blast into the second deck. But it was the Yankees' backstop, Brian McCann, that powered his offense to victory.
McCann clobbered a two-run shot in the fourth to break the tie and added another two runs in the bottom of the sixth (below). He didn't have occasion, however, to go toe-to-toe with Pierzynski after his counterpart's home run as he did with Carlos Gomez.
John Farrell is 0-for-2 in challenges. I found Umpire Ejection Fantasy League Portal a handy place to research challenges and ejections. Multiple angles showed that Xander Bogaerts was applying the tag on Dean Anna when he took his foot off the sack for a fraction of a second. MLB admitted that they were in error on the call.
Farrell's reaction was rather mildly worded: "It certainly raises questions on if they are getting the same feed we are, the consistency of the system. So, it makes you scratch your head a little bit on why he was called safe." The Red Sox skipper definitely took a page out of Bill Belichick's playbook.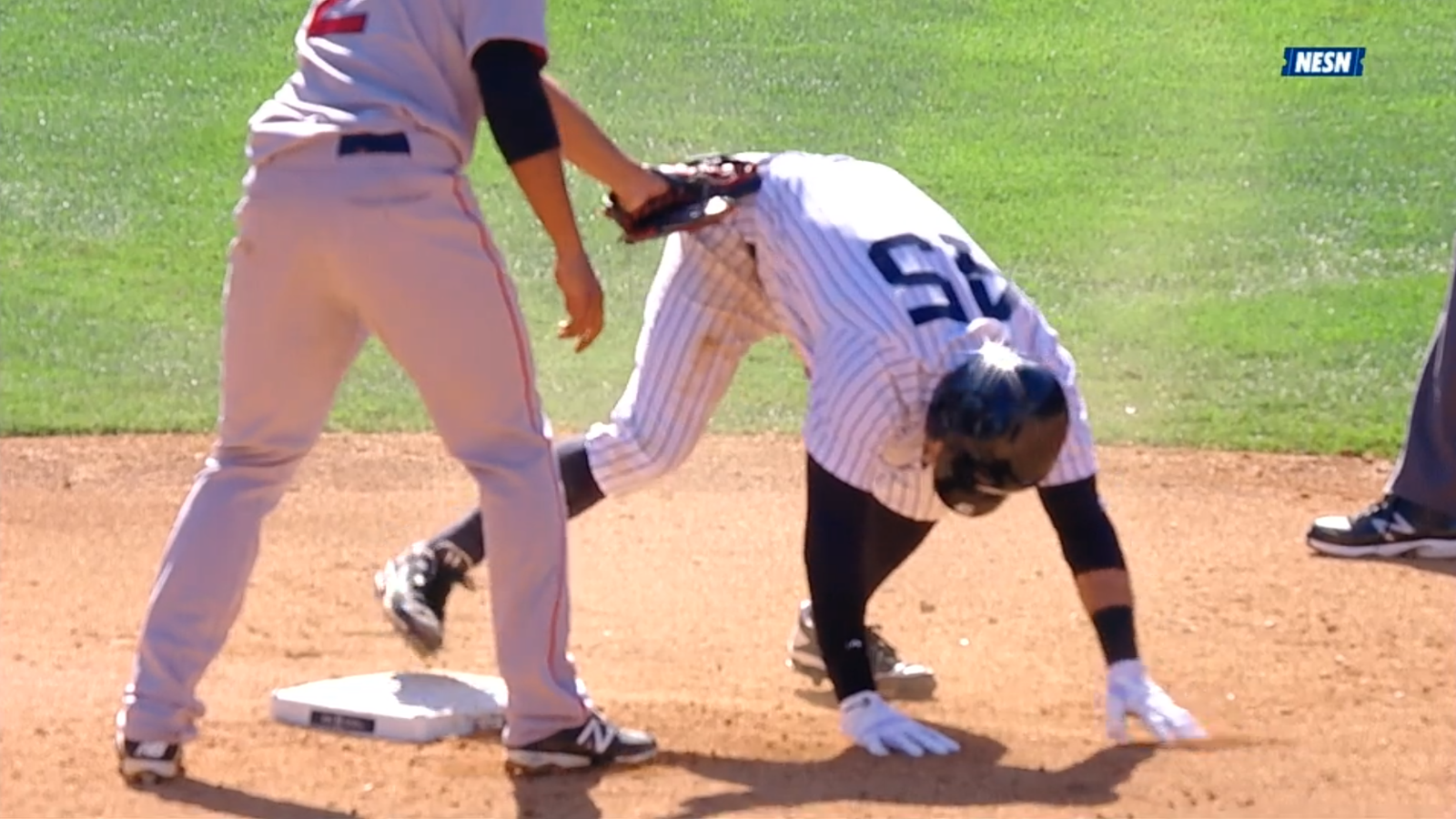 I can't decide if MLB officials bungled the replay system more than Alfonso Soriano botched plays in right field. Soriano played Dustin Pedroia's liner in the fourth into a double and misjudged Bogaerts's slicing line drive in the sixth (below).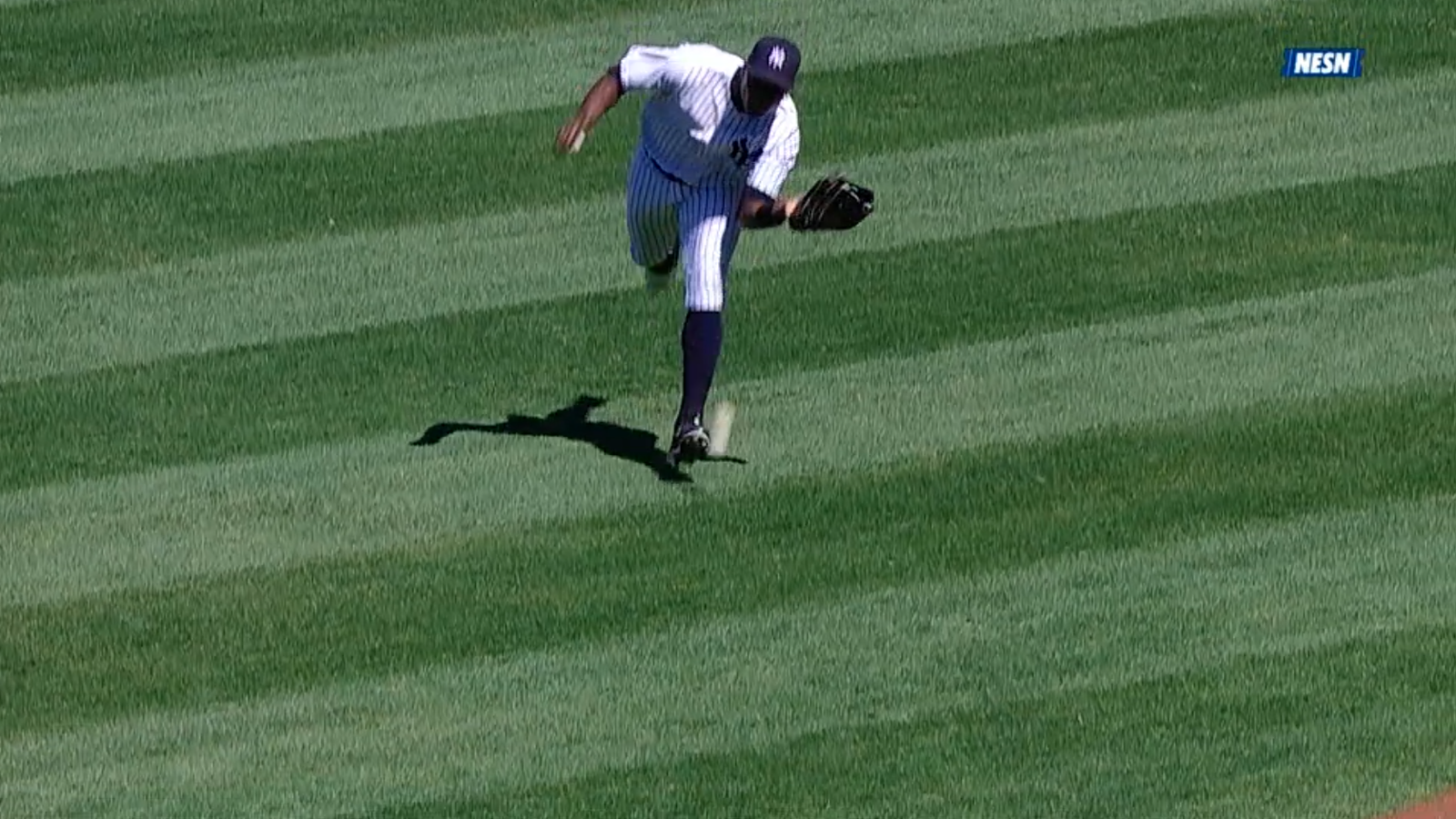 David Ortiz made Saturday Night Live's Weekend Update with a sketch spoofing his selfie with President Obama. "You like Sam? You should meet his son. Who is Sam's son? He's the son of Sam."
Game 12: April 12, 2014

Boston Red Sox
5-7
4
L: John Lackey (2-1)

2B: Dustin Pedroia (3)
HR: A.J. Pierzynski (1)
New York Yankees
6-6
7
W: Hiroki Kuroda (2-1)
H: Matt Thornton (3), Dellin Betances (2), Adam Warren (4)
S: Shawn Kelly (2)
2B: Carlos Beltran (4)
HR: Beltran (2), Brian McCann – 2 (2), Alfonso Soriano (3), Kelly Johnson (3)