What will be the next cheesy Red Sox fad? Wally hats are so 2013. Ron Piazza introduced these Red Sox rally sunglasses back in 2009 but they didn't catch on. Perhaps with exposure in last night's game thanks to this person with the Howard Stern-like locks the rally sunglasses will surge in popularity.
Fans have showed their devotion in stranger ways. I'm looking at you, Wisconsin.
Clay Buchholz fared poorly in his first start of the season, turning in a line of 4⅓ innings pitched, 13 hits, 6 runs, 3 strikeouts, and 2 homers. At least he didn't walk anyone. Buchholz's short outing allowed the bullpen to make club history: it was the first time that five pitchers or more pitchers had recorded three or more strikeouts in a game and also a franchise record 15 strikeouts by relievers were tallied.
Chris Capuano, Brandon Workman, Koji Uehara, and Junichi Tazawa pitched superbly but former Brewer Burke Badenhop allowed consecutive doubles to Khris Davis and Logan Schafer that put Milwaukee ahead. The fans were left out in the cold.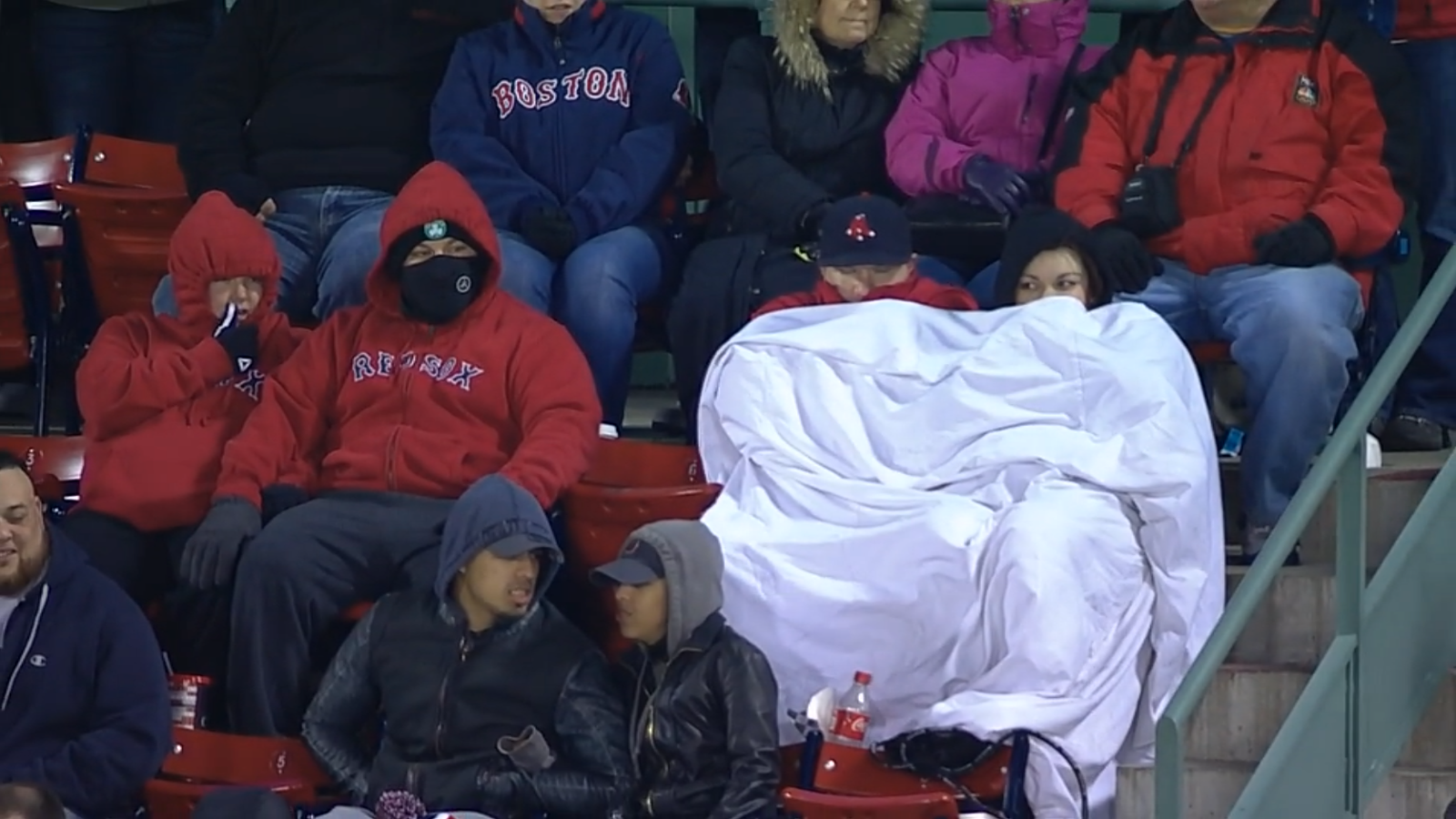 In the bottom of the third John Farrell was tempted to challenge a call. Daniel Nava had grounded out to shortstop Jena Segura and, like so many plays this chilly evening, the fielder bobbled the ball. Nava was ruled out but it was close. Farrell approached first base umpire Clint Fagen while looking over to the dugout for a sign that Billy Broadbent was calling on the replay phone. Broadbent didn't see any evidence that would overturn the call.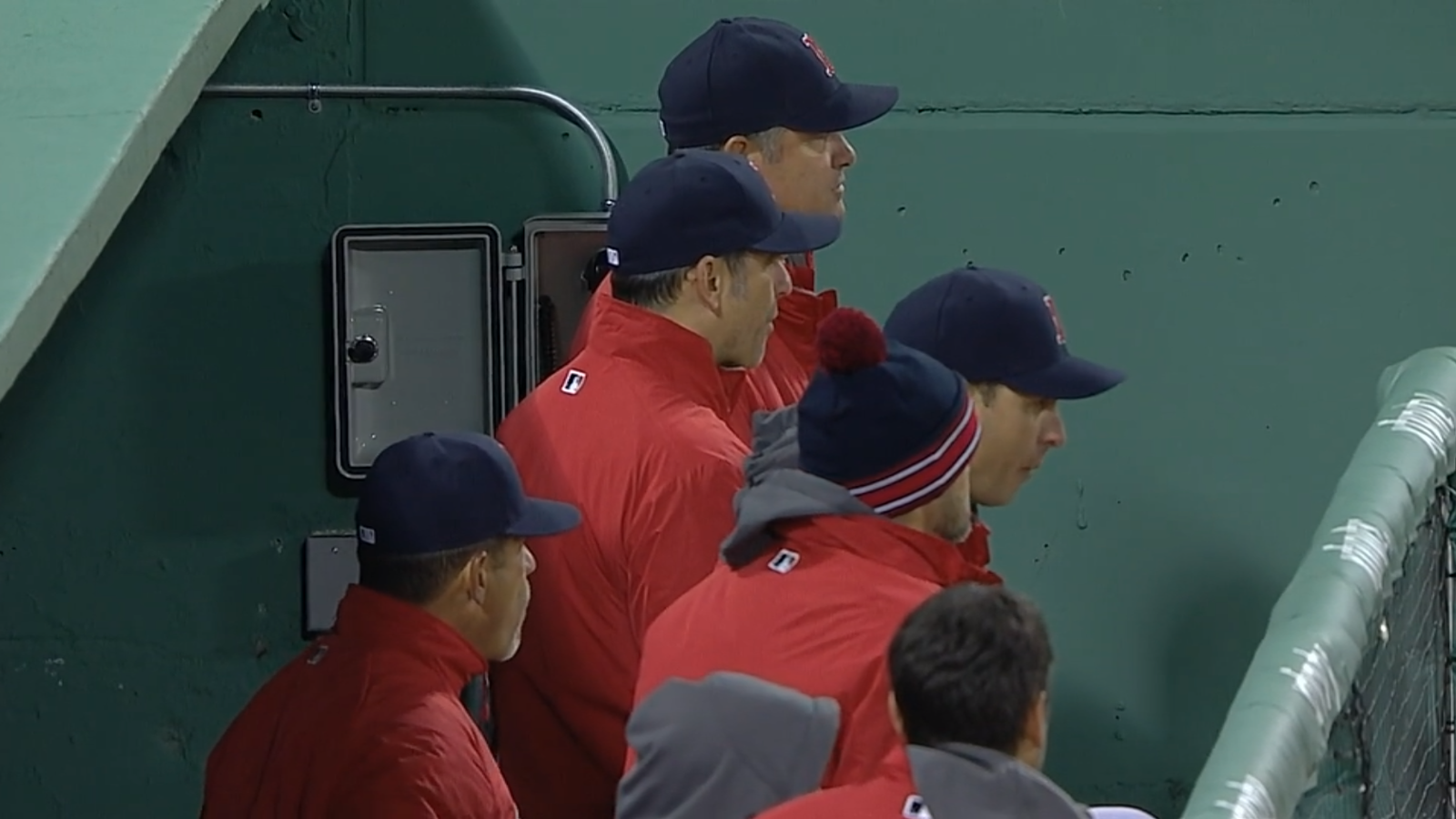 Mike Napoli batted after Nava and clouted a three-run homer to bring his team within a run. Jonathan Herrera, who replaced Will Middlebrooks at third, tied the game in the sixth frame when Segura bobbled his batted ball.
Interleague playing so early in the season seems to have set the Red Sox on their heels somewhat. The Red Sox hope to avoid a sweep in Sunday's early afternoon game. Put on your rally sunglasses.
Game 5: April 5, 2014

∙ 11 innings
Milwaukee Brewers
3-2
7
BS: Zach Duke (1)
W: Tyler Thornburg (1-0)
S: Francisco Rodriguez (2)
2B: Jonathan Lucroy (2), Scooter Gennett – 2 (2), Logan Schafer – 2 (2), Khris Davis (3)
HR: Mark Reynolds (1), Carlos Gomez (2)
Boston Red Sox
2-3
6
L: Burke Badenhop (0-1)
2B: Jonny Gomes (1), Xander Bogaerts (2)
HR: Mike Napoli (2)