Chris Sales's perfect game would have ended abruptly with just two down in the first inning were it not for Adam Eaton's glove. Eaton's leaping catch of David Ortiz's line drive shot just above the center field fence was reminiscent of Mike Trout or, if you prefer to go old school, Andruw Jones. Even Ortiz gazed on in admiration.
From that point Sale only allowed two baserunners: David Ross walked in the second and Xander Bogaerts was hit by a pitch in the fourth. Perhaps Bogaerts took the plunking personally as he delivered the end of the no-hitter via air mail with two down in the sixth. Alejandro De Aza had no chance to snare Bogaerts's blast to left field.
Jon Lester carried a perfect game into the sixth. Once again Bogaerts was pivotal to the play as Tyler Flowers sent a single just out of reach past the shortstop. Leury Garcia proved a better hitter than reliever and laced a ground-rule double to right. Eaton, hero of the first inning, tapped the ball through Mike Napoli's dive but it was seized by Dustin Pedroia. Lester couldn't beat Eaton to the bag and the score was tied 1-1.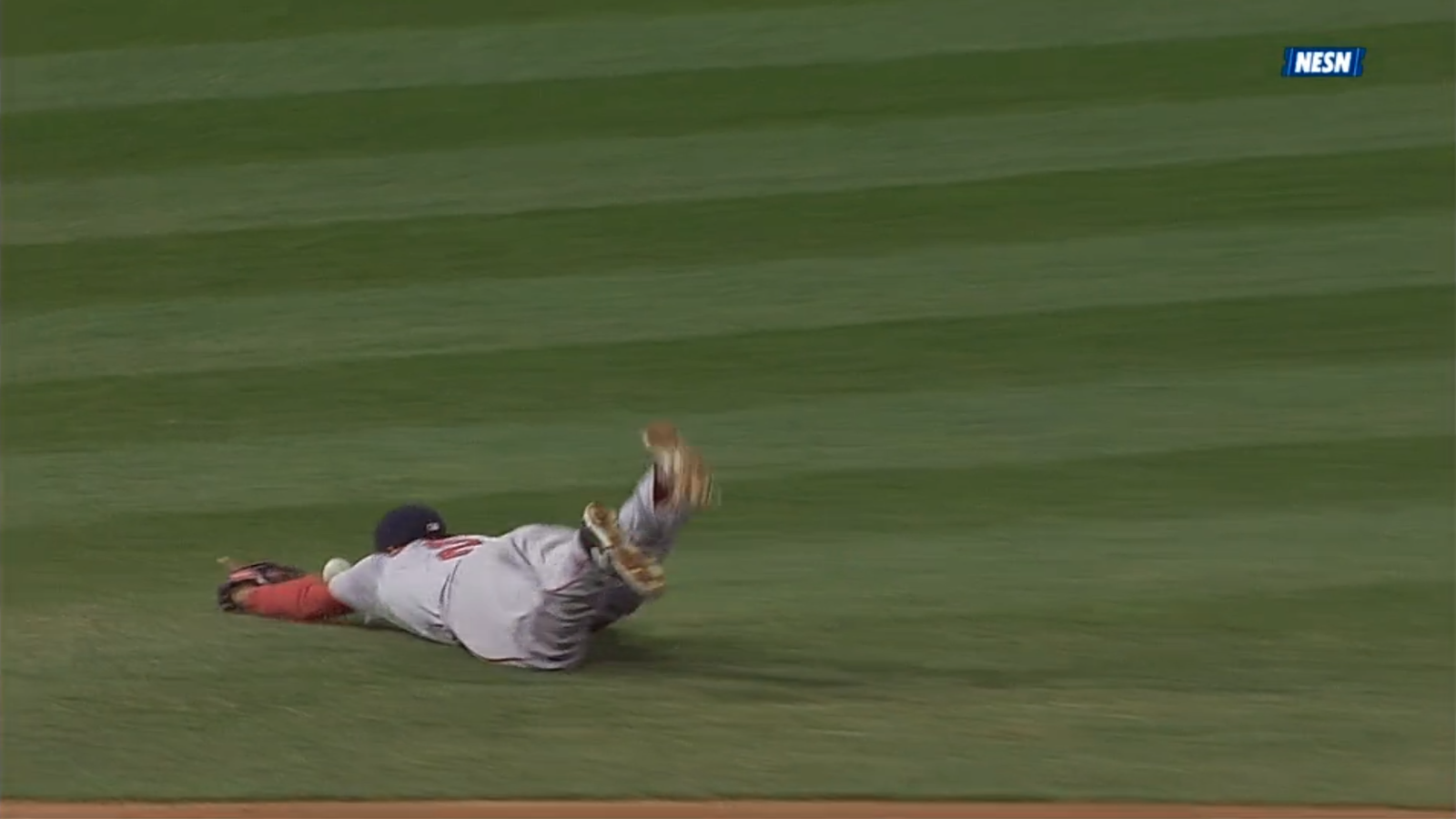 In the seventh Chicago's third base coach Joe McEwing sent Adam Dunn from first all the way home on De Aza's double to the right field wall. Daniel Nava took a while herding the ball in the corner so he had to hit his cutoff man perfectly. Pedroia got the ball home on two bounces, requiring Ross to pick it before tagging Dunn. Dunn was done, and McEwing might be as well.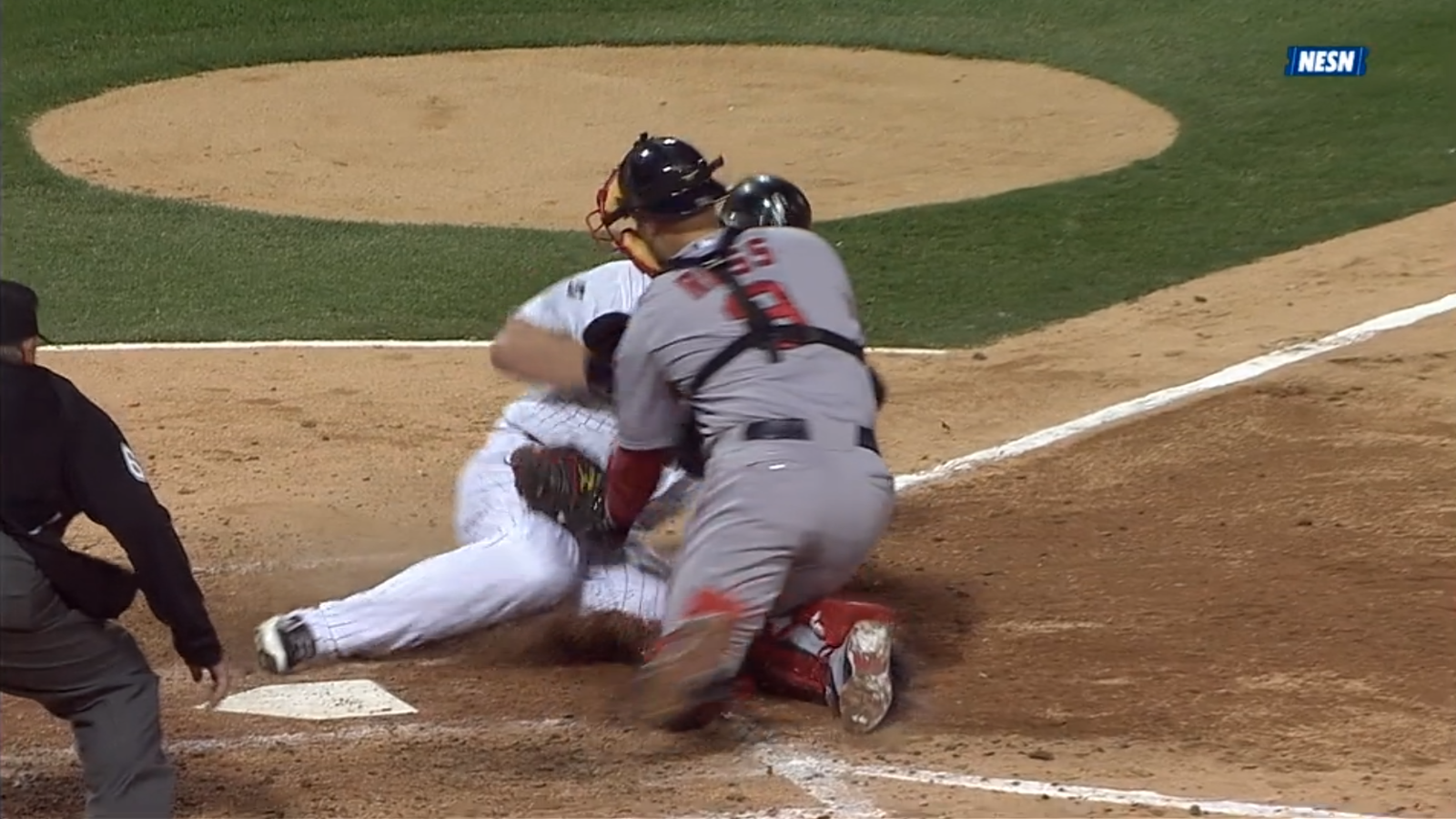 The Red Sox didn't need to face an infielder to score runs late in the game. In the ninth Ross doubled in the Mikes, Napoli and Carp, who both singled off Ronald Belisario. Pinch-hitting Carp finally worked this season. President Obama said, "May the best Sox win!" Perhaps they did.
You can own your own animal print bathrobe courtesy of Kimpton Hotels. That giraffe robe looks rather fetching.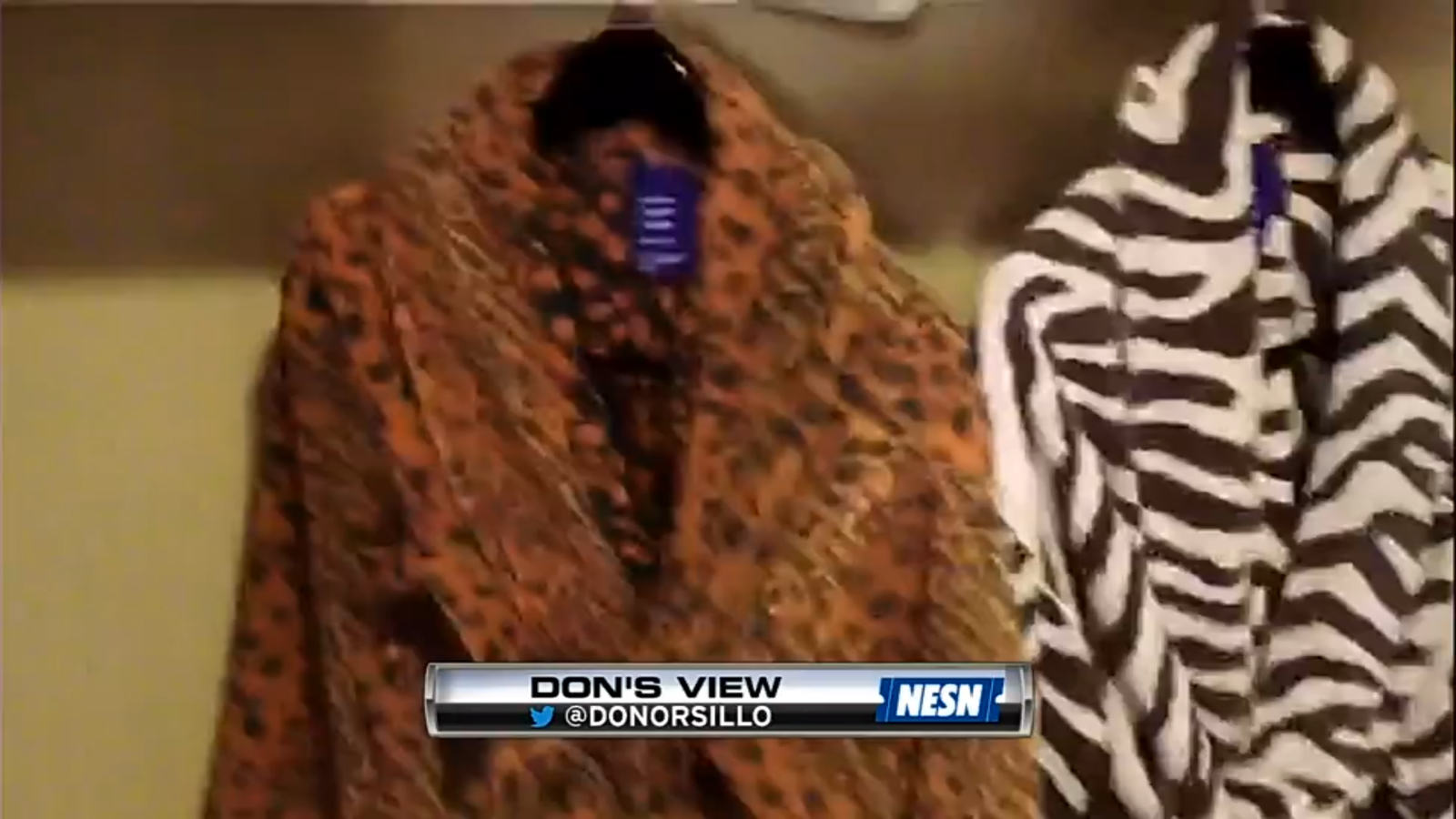 Game 16: April 17, 2014

Boston Red Sox
7-9
3
W: Jon Lester (2-2)
S: Koji Uehara (3)

2B: David Ross (2)
HR: Xander Bogaerts
Chicago White Sox
8-8
1
L: Ronald Belisario (1-2)
2B: Leury Garcia (2), Alejandro De Aza (2)