The Red Sox fell behind early in the game with Clay Buchholz expending 26 pitches, giving up three runs, and muddling through seven Blue Jays hitters. On the other side of the ball Brandon Morrow wasn't sharp himself. He walked two batters in both the first and second innings but escaped by virtue of double plays.
The tide turned somewhat in the second inning. John Farrell challenged Marty Foster's call that Jose Reyes was safe at first and after review the ruling was overturned. Farrell improved his challenge record to two out of six won.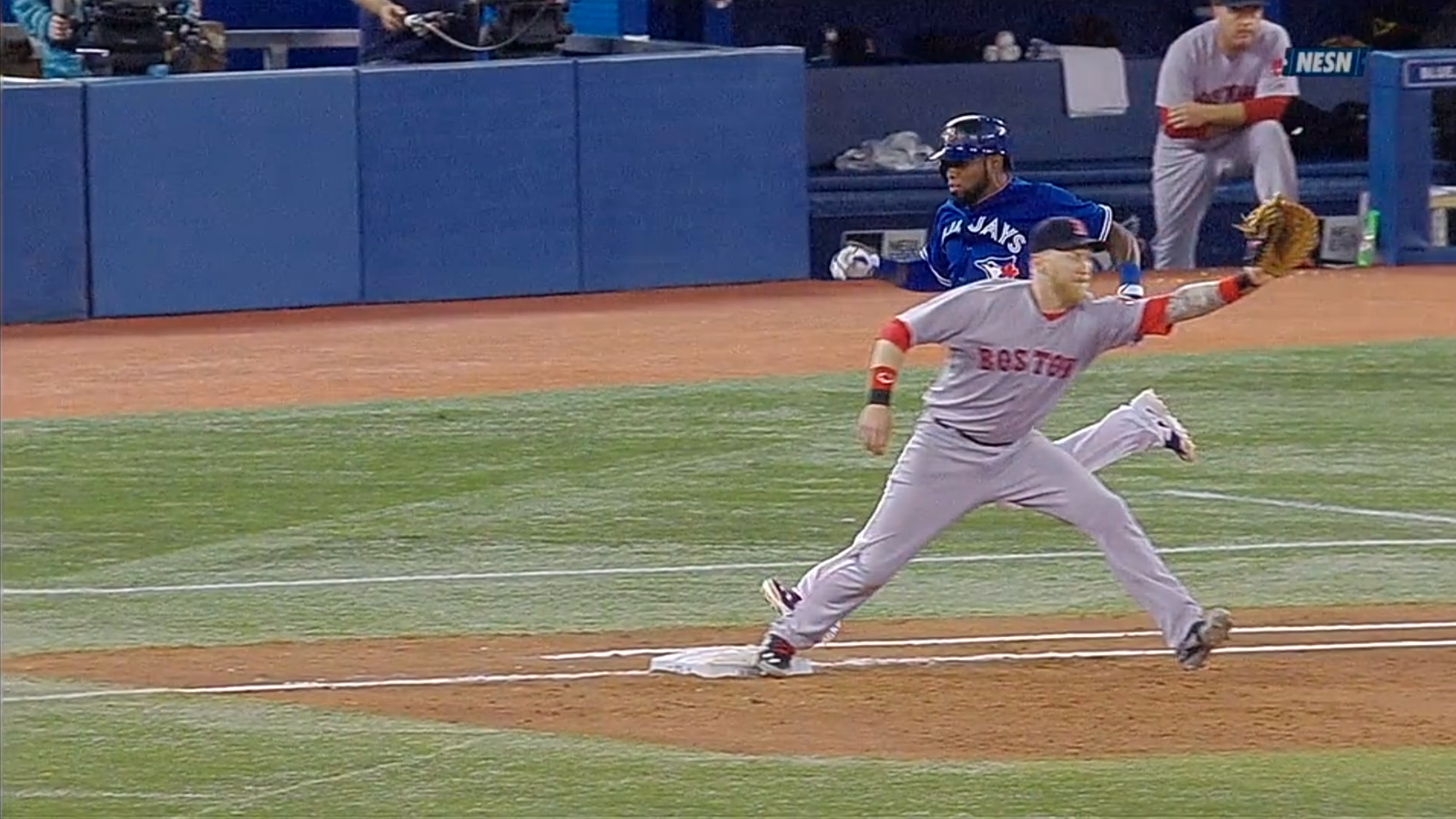 John Gibbons pulled Brandon Morrow out of the game in the third inning with two out even though he had a no-hitter in the works. None of his teammates wanted to disrupt Morrow's mojo.
Or perhaps it was because in the 2⅔ innings Morrow had walked eight batters. He allowed four consecutive bases on balls in the third that loaded the bases and then forced in the visitors' first run of the game.
Morrow was replaced by Chad Jenkins. Jenkins's second pitch ended up in the Rogers Center's left field seats thanks to A.J. Pierzynski's grand slam home run. The Red Sox assumed a 5-3 lead that Will Middlebrooks immediately improved upon with a solo home run.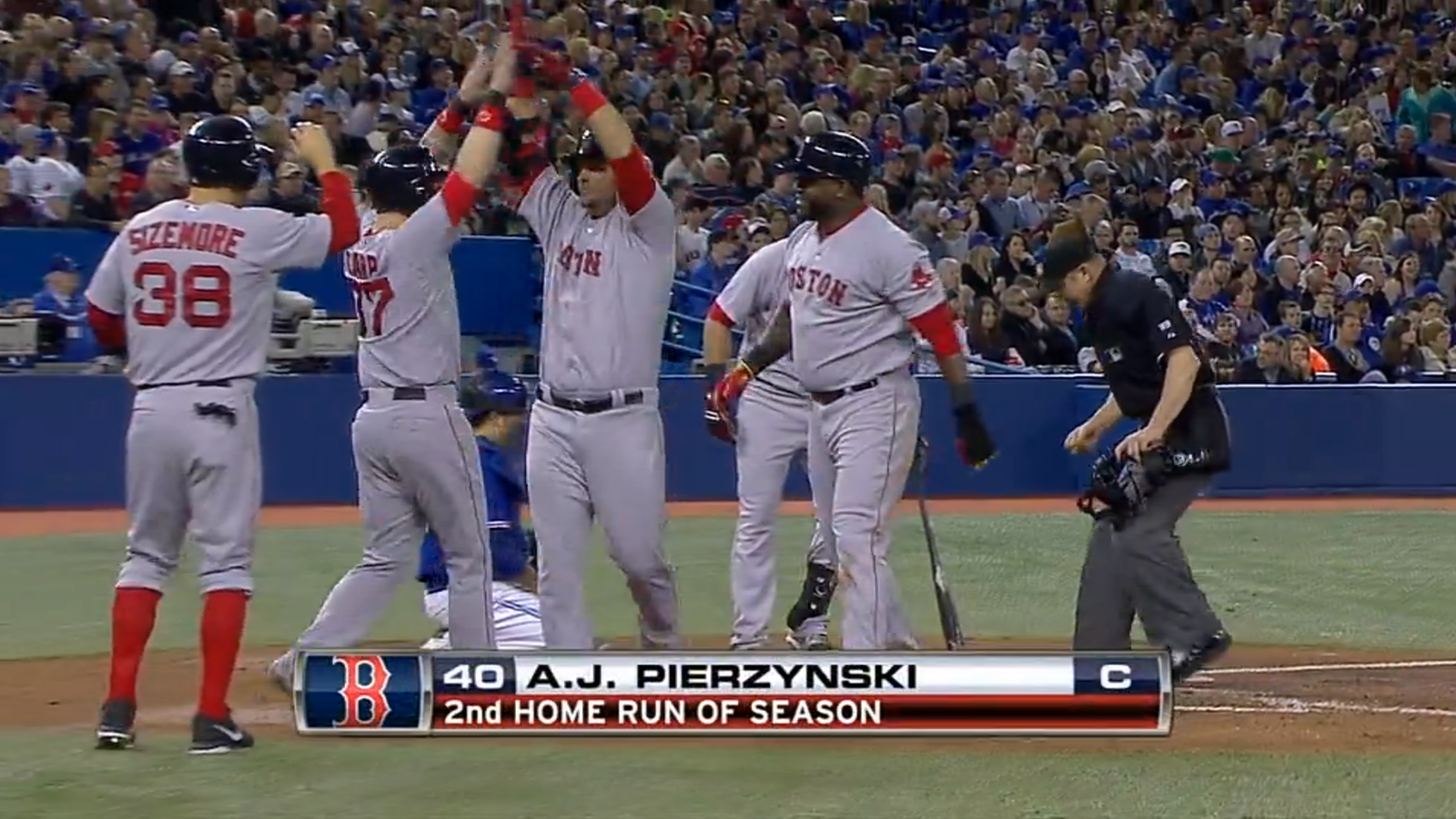 Buchholz snapped out of his first-inning funk to pitch until the seventh. Junichi Tazawa didn't have his typical dominance and surrendered a leadoff home run to Juan Francisco in the eighth. Tazawa gave up three singles and another run scored until Farrell replaced him in favor of Chris Capuano.
Capuano tandemed with Koji Uehara to get out of the eighth. Like Tazawa, Uehara allowed a leadoff solo shot. Jose Bautista's homer pulled the Blue Jays within a run but Uehara buckled down for his fifth save of the season despite permitting a pair of singles.
This edition of the Red Sox seems to be defining its character in this series. They maintained the lead in a blowout. They rallied from behind, bending but not breaking when the opposing team attempted to mount a comeback.
Game 25: April 26, 2014

Boston Red Sox
12-13
7
W: Clay Buchholz (1-2)
H: Chris Capuano (3)
S: Koji Uehara (5)
2B: Mike Carp (3), Grady Sizemore (3)
HR: A.J. Pierzynski (2), Will Middlebrooks (2)

Toronto Blue Jays
11-13
6
L: Brandon Morrow (1-2)

HR: Juan Francisco (2), Jose Bautista (7)