With the score tied 2-2 in the seventh and Mike Carp at first base on a base on balls David Ross stepped into the box. Ross took issue with Bud Norris throwing up high. A guy who has had multiple concussions might be sensitive about such things. Ross was so concerned about injuring his brain further he experimented with an old-fashioned mask with shock absorbers and has worn an UNCAP, made of military-grade composite, underneath his gear.
So it's not surprising that Ross jawed at Norris to make an adjustment in his throwing. Matt Wieters did his job as a catcher and interceded. As the situation escalated the benches cleared, but unlike prior dustups against the Orioles this fracas didn't come to blows or suspensions.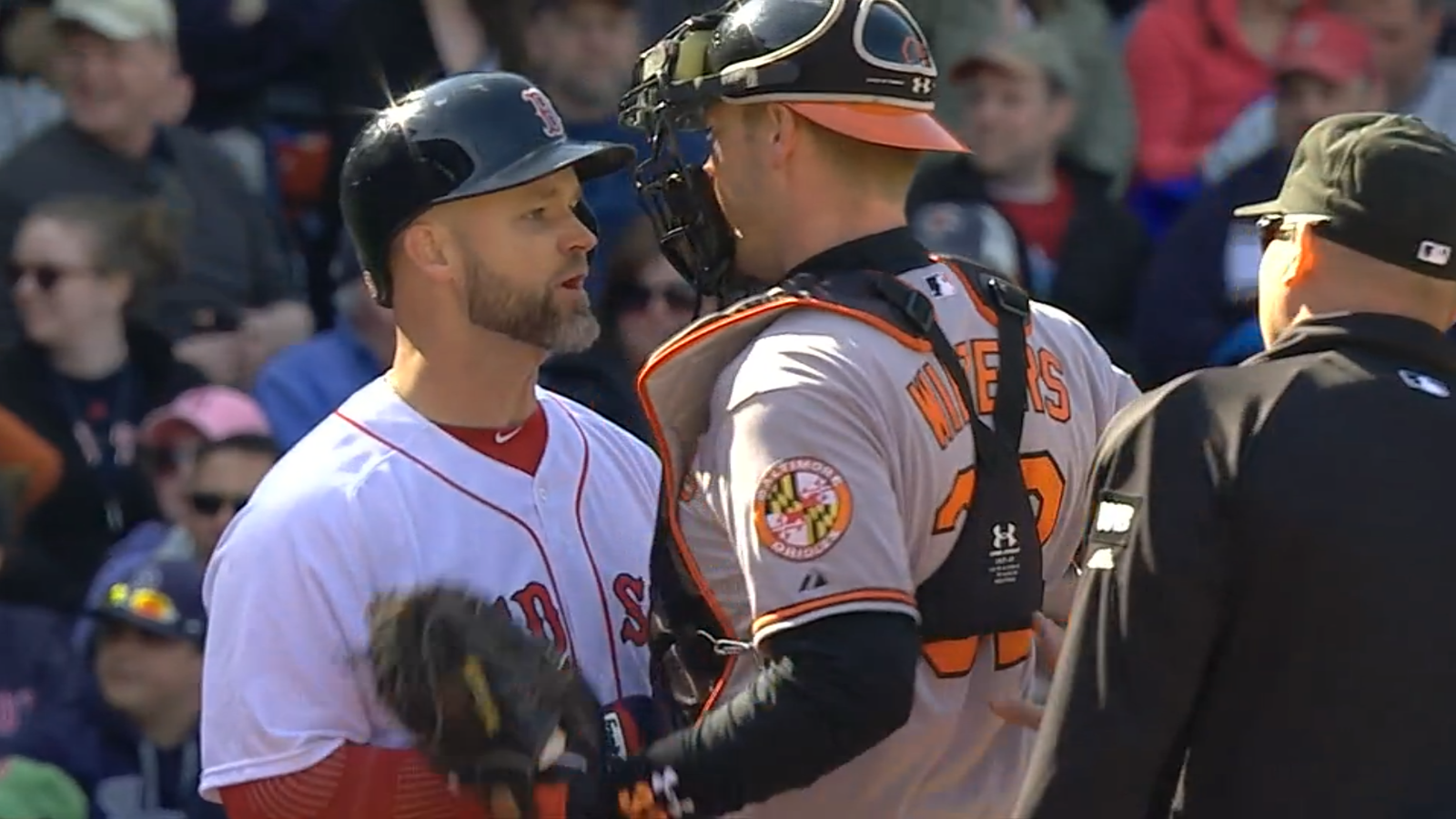 I thought that "a quarrel of orioles" would be an outstanding collective noun, but apparently sparrows have plucked that word as their own. This site suggests "a pitch," but I think "a riffraff of orioles" has a ring to it.
Mike Napoli missed just one game due to his dislocated finger. This glove should come with an embroidered reminder: "DO NOT SLIDE HEADFIRST."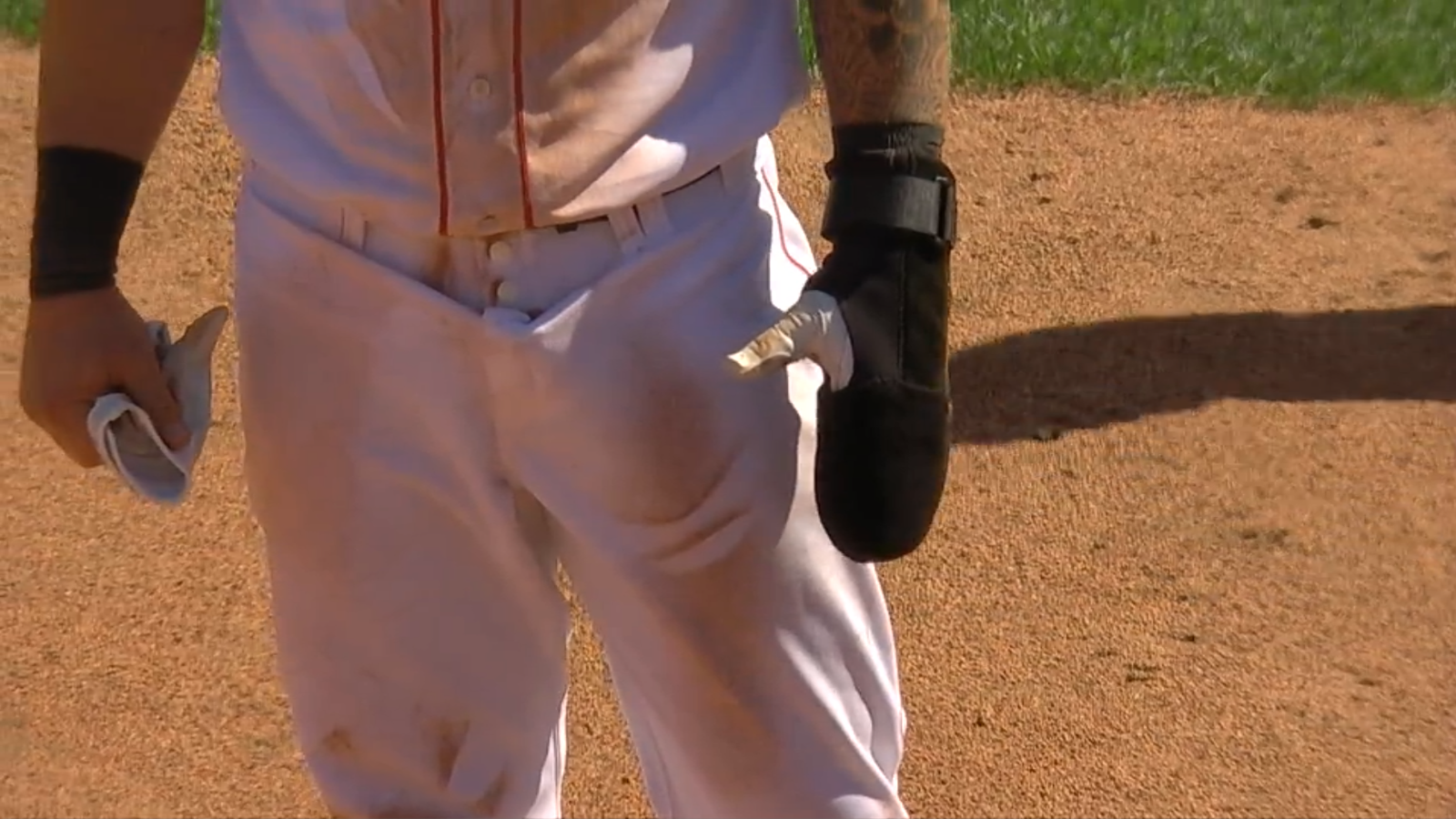 When Brock Holt isn't busy helping old ladies across the street he's helping his team win baseball games. Ross ended up striking out after the melee but Holt kept the line moving. Holt powered the ball to the bullpen wall and tripled in Carp for the lead. He then scored on Jonathan Herrera's safety squeeze.
Buck Showalter challenged in the sixth where Nelson Cruz was called out at first with Adam Jones running home and Chris Davis advancing from first to second. Replays showed that Cruz was safe so the score was knotted 2-2. Had Davis kept on running, a tactic which Joe Maddon has drilled into his team, he may have been awarded third base. Wieters reached on a throwing error by Holt in the very next at bat, which could have given Baltimore the lead. It's a good thing Showalter isn't as much of a genius as Maddon.
Game 18: April 19, 2014

Baltimore Orioles
8-8
2
L: Bud Norris (0-2)
2B: Adam Jones (3)

Boston Red Sox
8-10
4
W: Junichi Tazawa (1-0)
S: Koji Uehara (4)
2B: Dustin Pedroia (5)
3B: Brock Holt (1)
HR: David Ortiz (3)