The Red Sox failed to sweep the Blue Jays because they were unable to decipher R.A. Dickey's cryptic knuckleball. Jon Lester recovered from his shellacking by the Yankees but could not out-duel Dickey.
So instead of discussing a rather disappointing game, let's play Caption Contest!
In the fourth inning Jackie Bradley, Jr. made an impressive snare of Edwin Encarnacion's line drive. After the catch Bradley had a moment with the ball.
A. Do not come wiz me to ze Casbah - we shall make beautiful musicks togezzer right here!
B. Jack, I want you to draw me like one of your French girls.
C. The Jockey fashion statement is bold.
D. Alas, poor Yorick! I knew him, Horatio, a fellow of infinite jest, of most excellent fancy.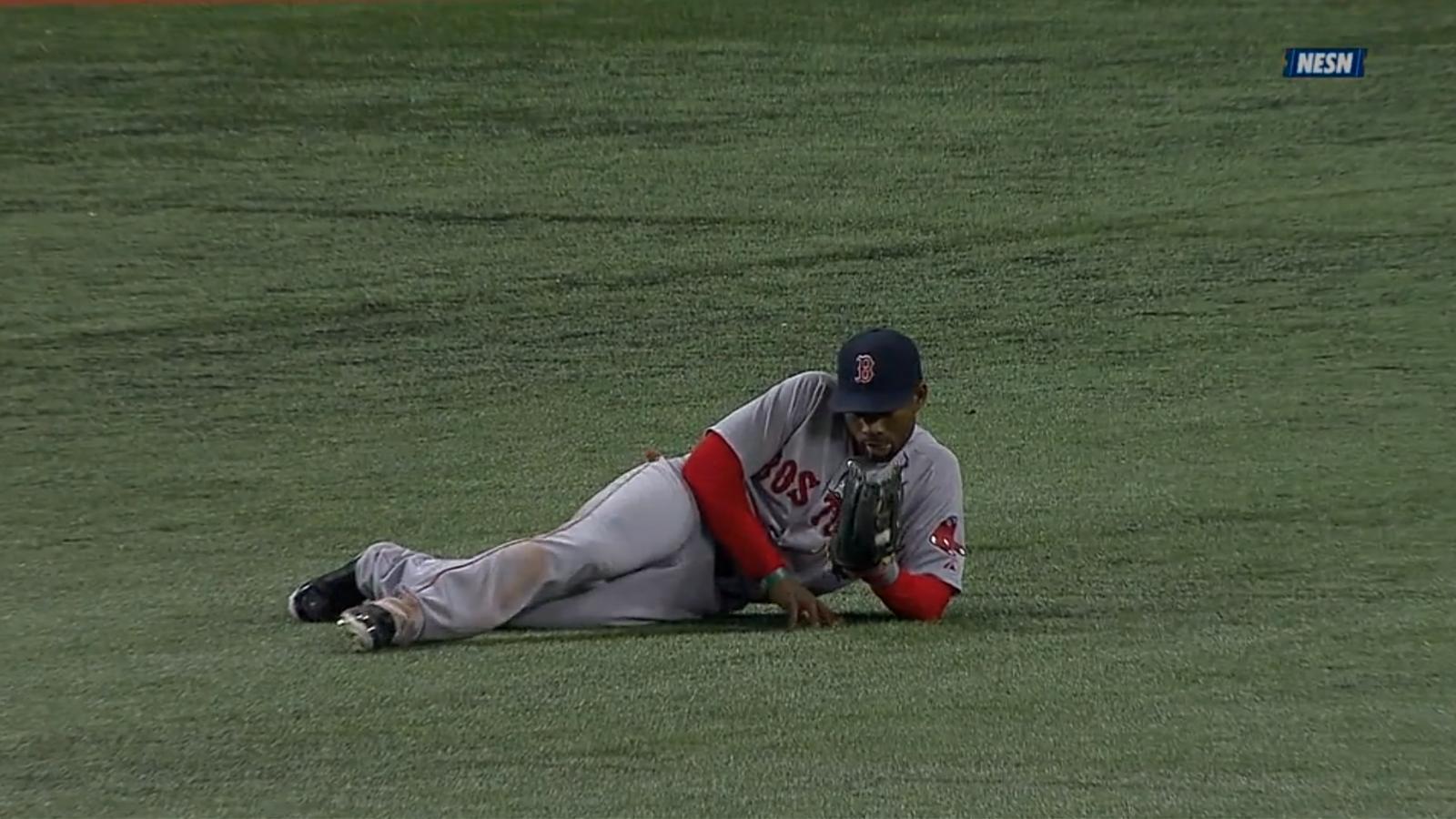 Brett Lawrie doubled in the seventh to plate Encarnacion.
A. If you're happy and you know it, clap your hands!
B. I give myself high fives because no one else will.
C. I live for the applause, applause, applause / I live for the applause-plause / Live for the applause-plause / Live for the way that you cheer and scream for me / The applause, applause, applause
D. Girls say I give them the clap like it's a bad thing.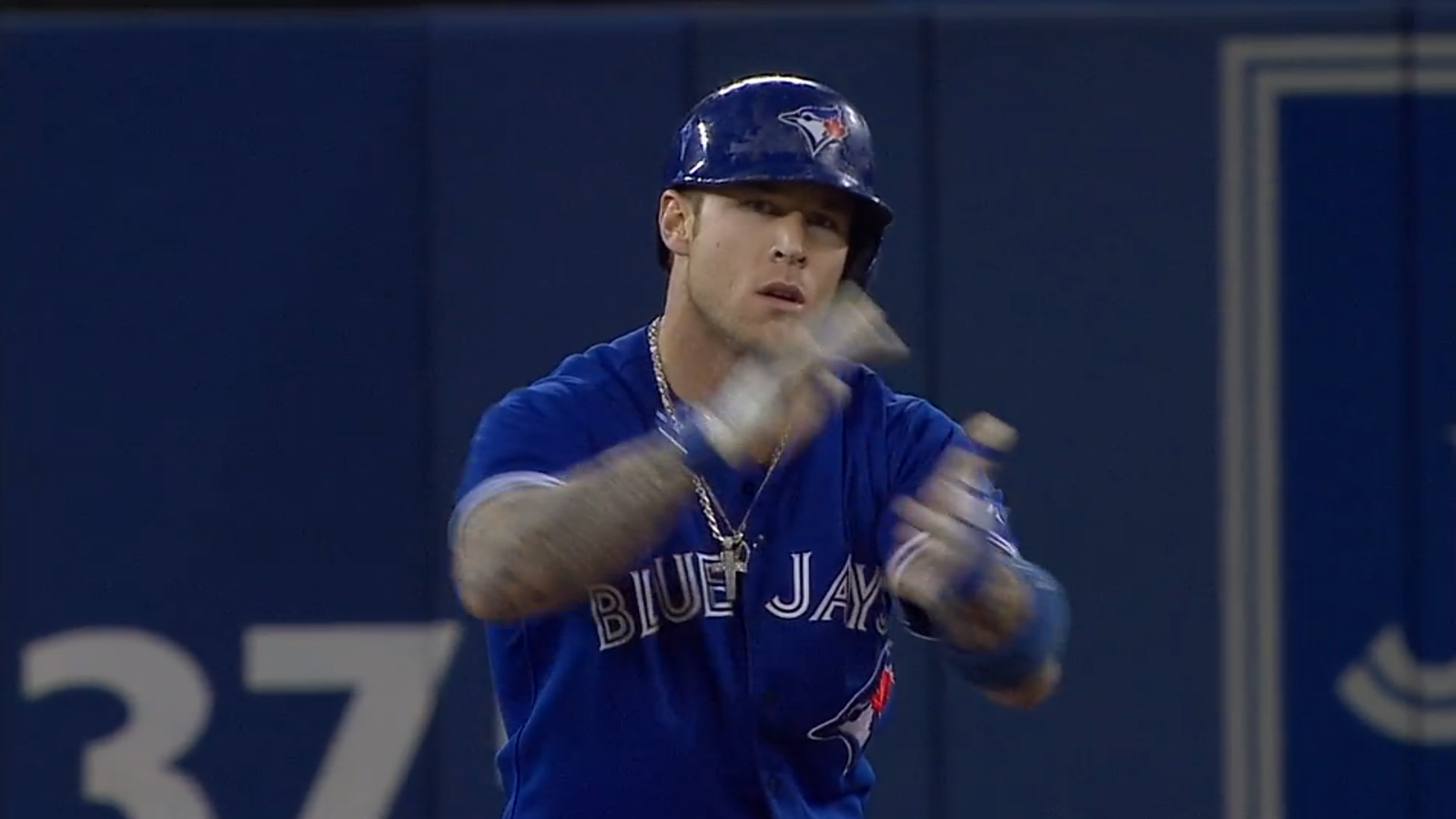 David Ortiz and Jonathan Herrera had the day off and relaxed in the dugout.
A. Did you fart, Papi? Oh my god, let me go!
B. Have you ever played "Why Are You Hitting Yourself?" No? It's fun. Here, see.
C. Just what I always wanted. My own little bunny rabbit. I will name him George, and I will hug him and pet him and squeeze him and pat him and pet him and and rub him and caress him and…
D. It's Big Papi's signature move, the Papi Paralyzer!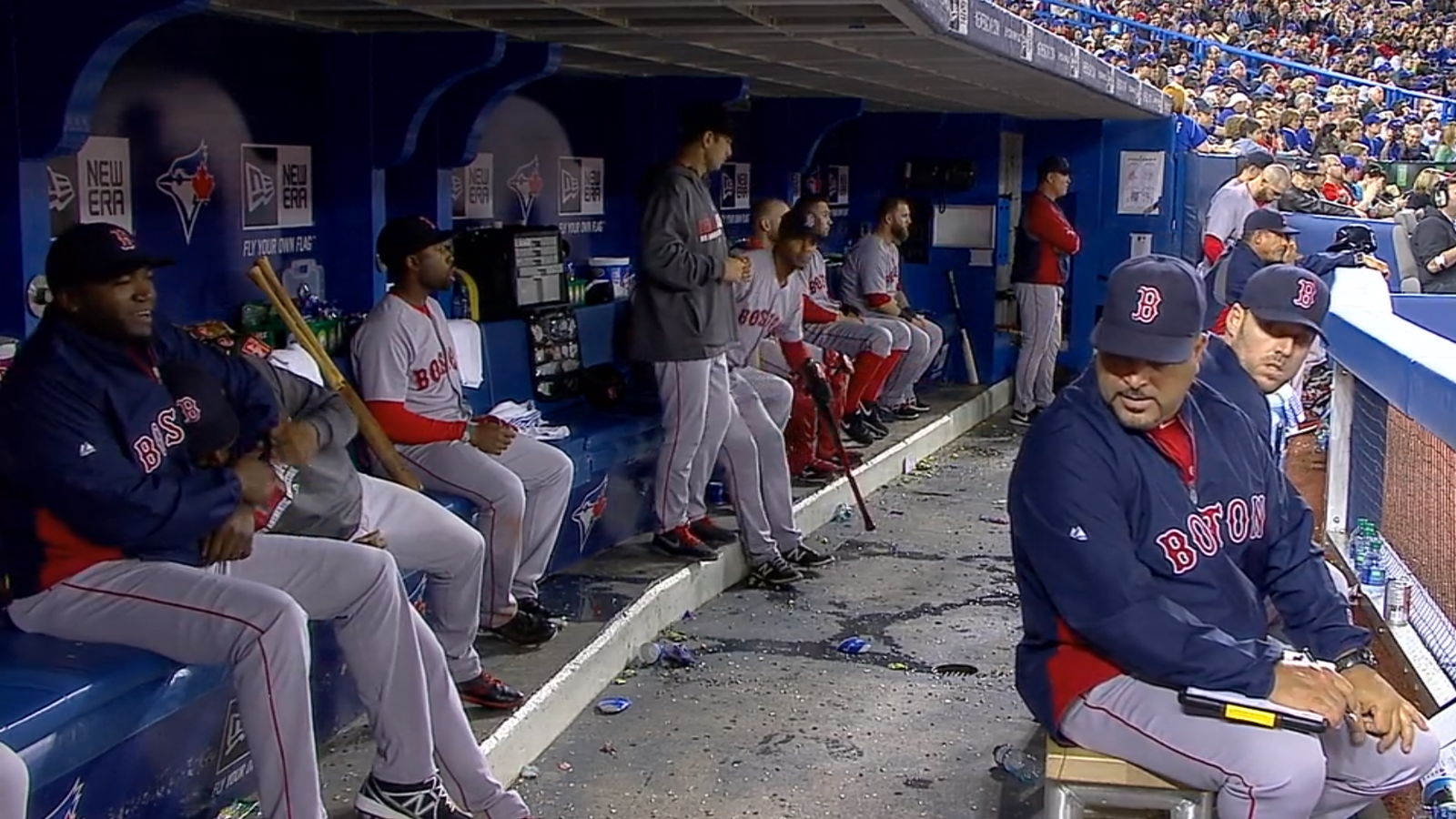 Game 26: April 27, 2014

Boston Red Sox
12-14
1
L: Jon Lester (2-4)
2B: Xander Bogaerts (6)

Toronto Blue Jays
12-13
7
W: R.A. Dickey (2-3)
H: Steve Delabar (4)
2B: Melky Cabrera (7), Edwin Encarnacion – 2 (8), Brett Lawrie (1)
HR: Lawrie (6)