Did someone order a walk-off win in extra innings as July turned into August that propelled the team back into first place? With a couple of outstanding double plays on the side? A galvanizing win after a pivotal trade sprinkled on top?
The Red Sox were poised to shatter the 4-4 tie in the 14th inning. As if in a movie the fringe player, played by Brandon Snyder, led off the rally with a double. Jacoby Ellsbury bunted Snyder over and Shane Victorino seemed to loft the ball far enough afield for Snyder to tag up for the winning run. But Michael Saunders positioned himself perfectly to coil up for a flawless throw home to end Snyder's cinematic ending with a crushing double play.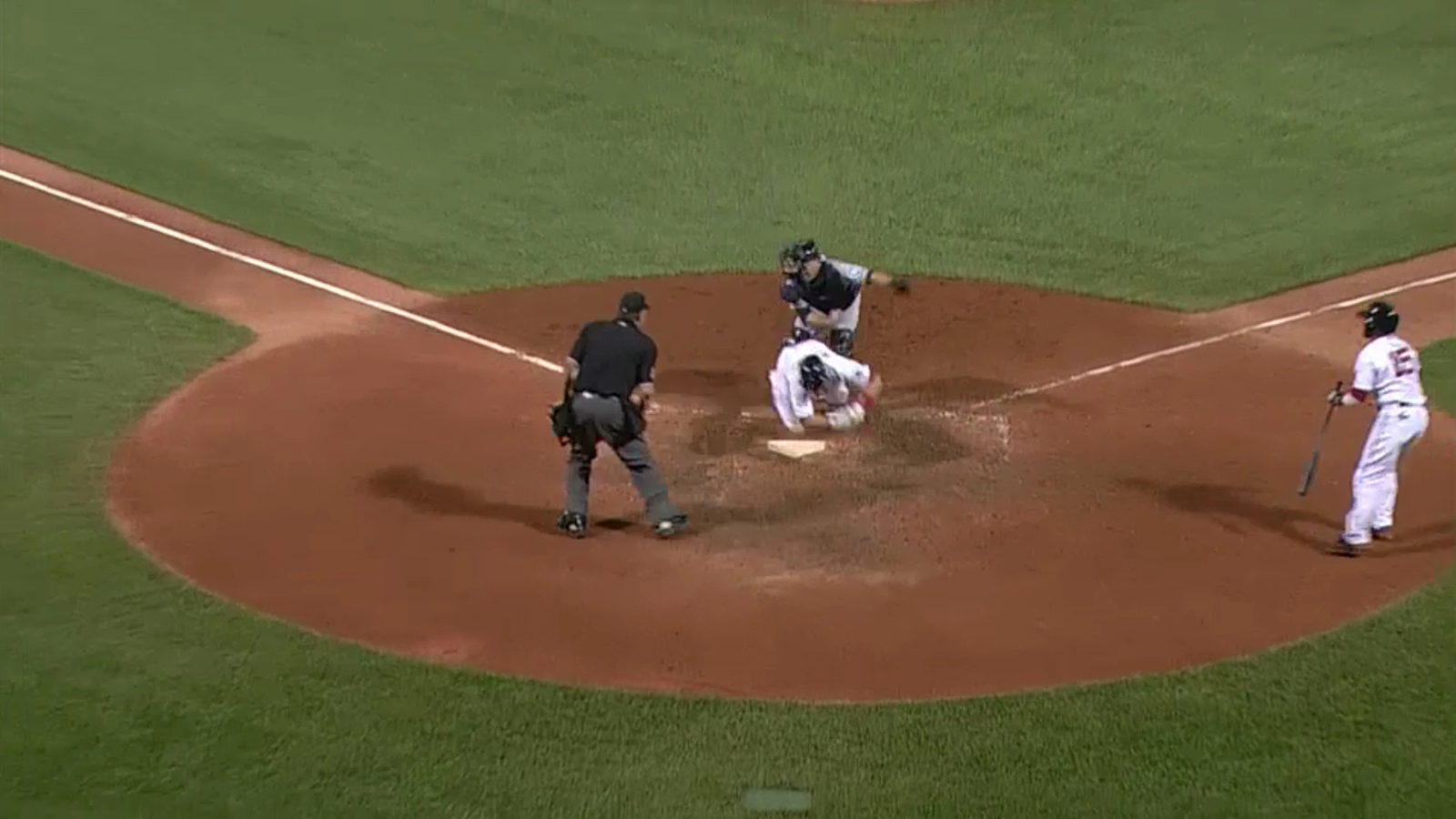 Seattle was paid back in kind in the 15th frame. Saunders laced the ball into shallow left with Endy Chavez on first and Raul Ibanez on second. Jonny Gomes made a diving catch of the liner and trotted to second base for an unusual unassisted double play by an outfielder. For some reason Ibanez didn't try to get back to the keystone sack.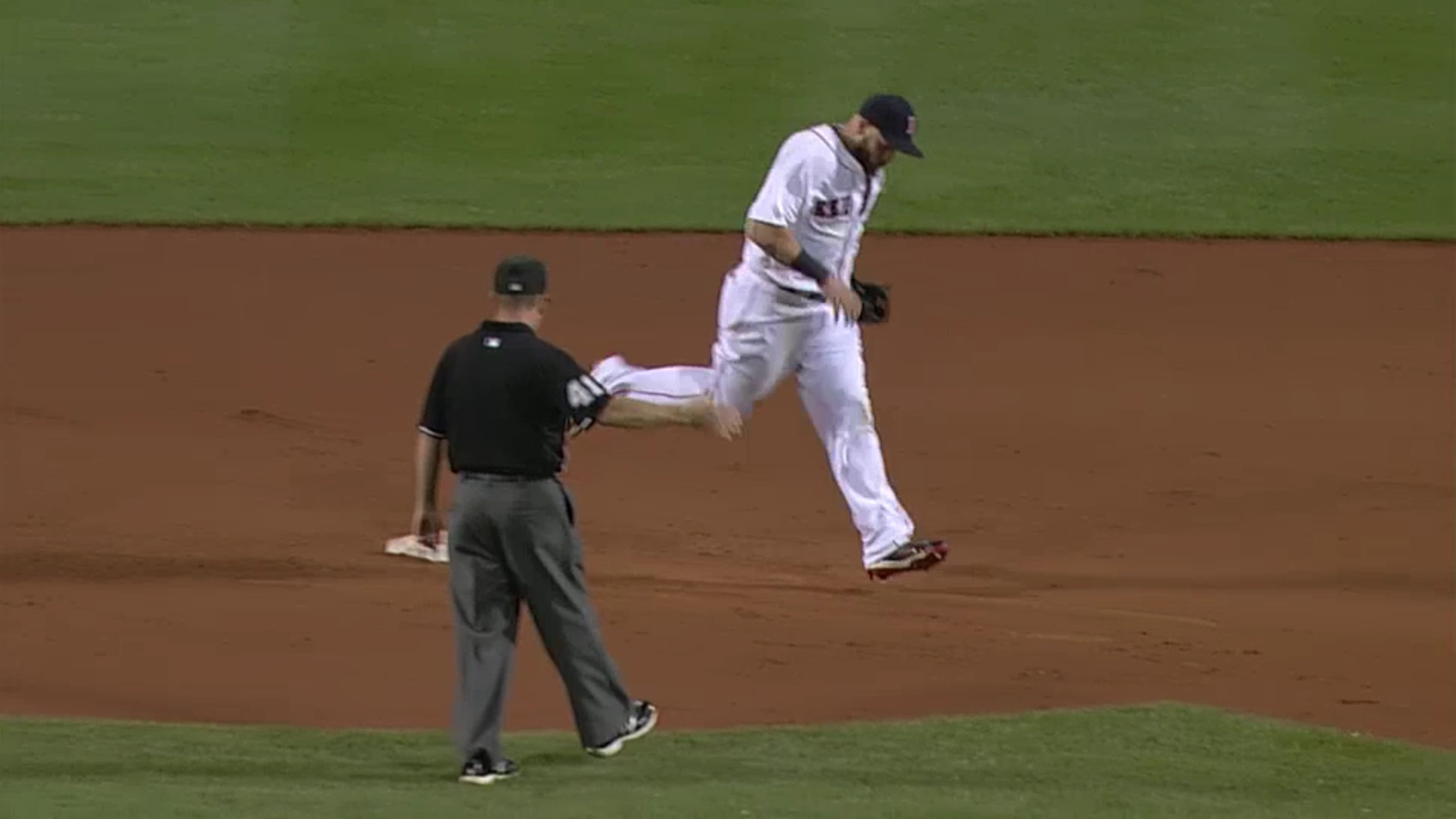 Dustin Pedroia sparked another chance for Boston in the bottom of the 15th stanza, letting all four of Lucas Luetge's pitches miss the zone for a walk. Pedroia advanced to second on David Ortiz's ground out and Mike Napoli was intentionally walked to get to Jarrod Saltalamacchia.
The Red Sox backstop performed as acting manager Robby Thomas expected by striking out on three pitches. Jonny Gomes followed Pedroia's lead and walked on four pitches. With the bases loaded Stephen Drew smoked the 2-1 pitch down the first base line.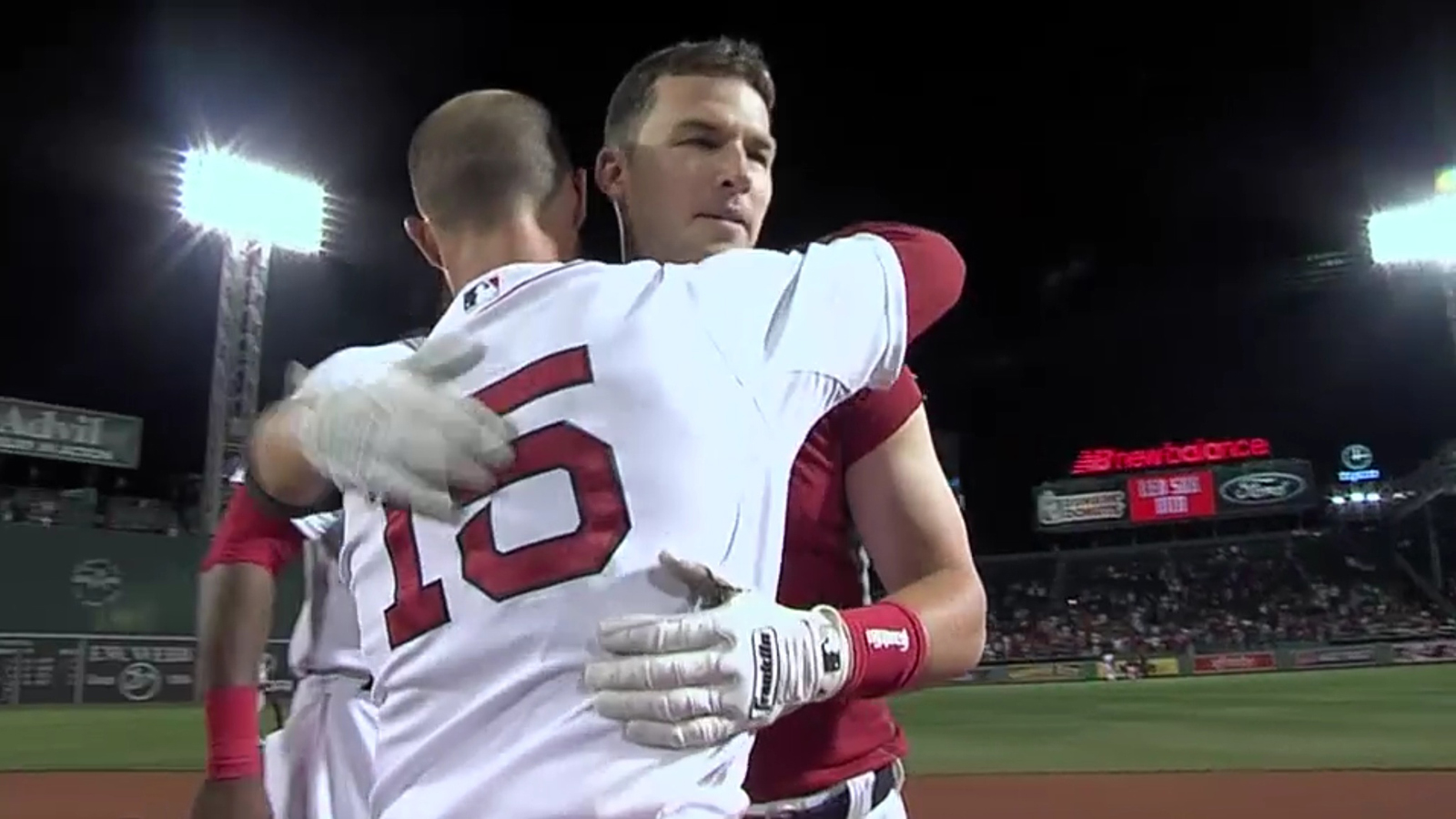 Smells like 2004.
Game 109: July 31, 2013

∙ 15 innings
Seattle Mariners
50-57
4
BS: Oliver Perez (1)
L: Lucas Luetge (0-2)

2B: Kyle Seager (27), Michael Saunders (14)
HR: Seager (17)
Boston Red Sox
65-44

5
BS: Junicihi Tazawa (5)
W: Drake Britton (1-0)

2B: Brock Holt (1), Brandon Snyder (3)
HR: Dustin Pedroia (8)