Hisashi Iwakuma's family name uses two characters: 岩隈. The first means rock or crag and the second means corner, nook, recess, shadow, or shade. He did have a rocky outing that would make any starter want to hide in a corner: 3 innings pitched, 8 hits, 6 earned runs, 3 strikeouts, and 3 home runs. But hey, no bases on balls!
Allen Webster faired poorly, too: 2⅓ innings, 6 hits, 7 earned runs, 2 walks, 2 strikeouts, and 2 homers. Who knew that in spacious Safeco teams could put up double digits in runs in consecutive games? Bringing in the fences certainly helped with production in this series.
Prior to the game Shane Victorino stumped for Koji Uehara. Vote if you haven't yet. Uehara has dropped to fourth place despite logging his sixth save with a perfect ninth inning performance.
Eric Wedge, your beard is weird. Your 'stache is trash. Your bullpen is an oozing wen.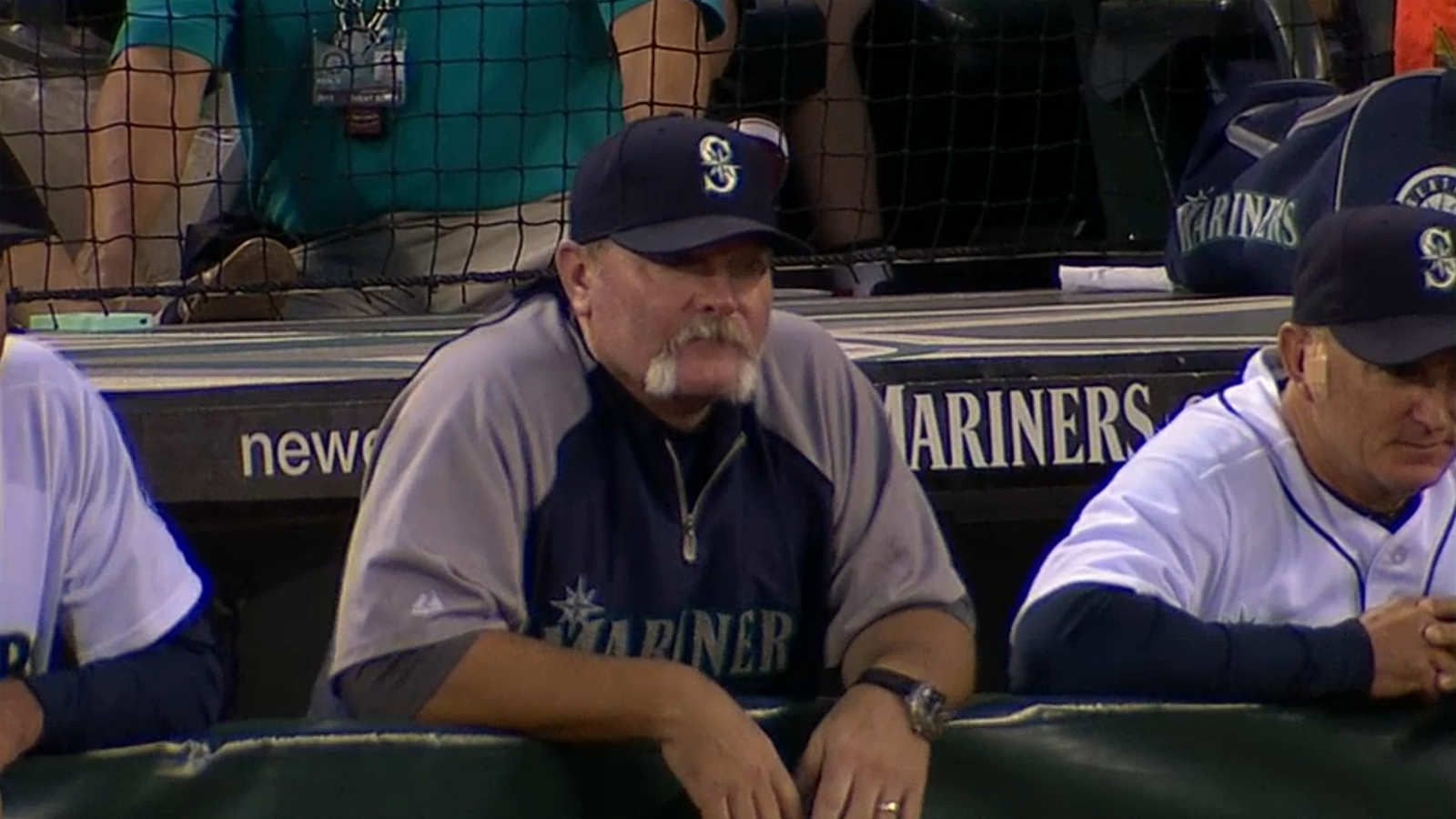 Game 92: July 9, 2013

Boston Red Sox
55-37

11
W: Craig Breslow (3-2)
H: Andrew Bailey (7)
S: Koji Uehara (6)
2B: David Ortiz – 2 (21), Jarrod Saltalamacchia (24)
HR: Ortiz (18), Dustin Pedroia (6), Mike Napoli (11), Jackie Bradley, Jr. (2), Shane Victorino (4)
Seattle Mariners
40-50
8
L: Blake Beavan (0-2)

2B: Brad Miller – 2 (4)
3B Michael Saunders (2)
HR: Kendry Morales – 2 (13)