Chase Headley called time late and Jon Lester, as is his wont, let the pitch fly. The ball hit Headley's foot, causing the third baseman to limp about for a few minutes. Headley's pain couldn't have been that bad as he ended up singling off the left field wall. Then Headley advanced and Carlos Quentin scored on Kyle Blanks's single, giving the visitors the early lead.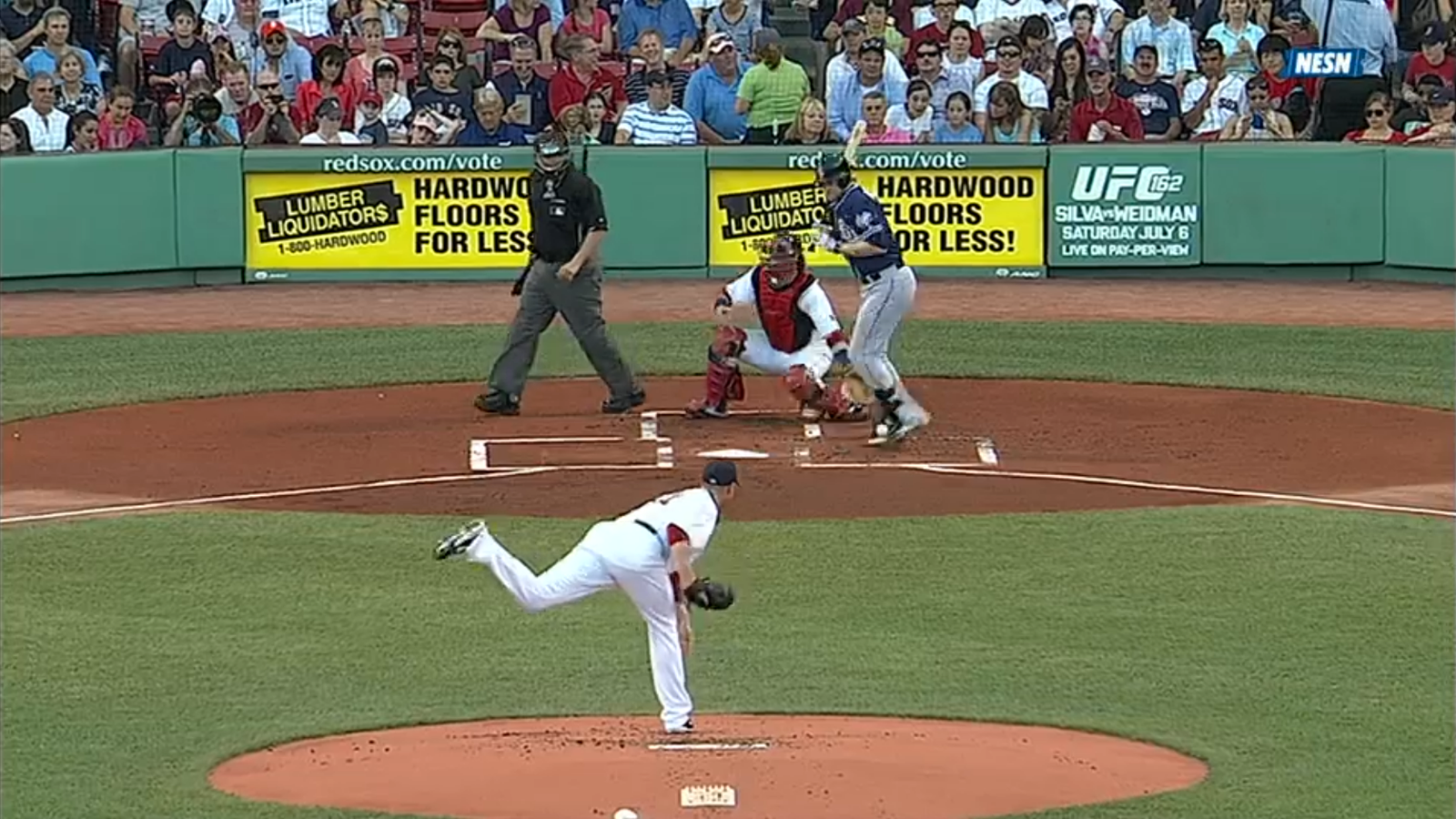 Home plate umpire Doug Eddings warned both dugouts when Edinson Volquez hit Jose Iglesias with a pitch to start the third inning. Volquez and both teams' managers were perplexed by the warning. Iglesias is the number nine hitter, the first batter in the inning, and the game is 1-0; all these factors point to this being an unintended plunking. Here is Don Orsillo reenacting Jerry Remy's bewilderment.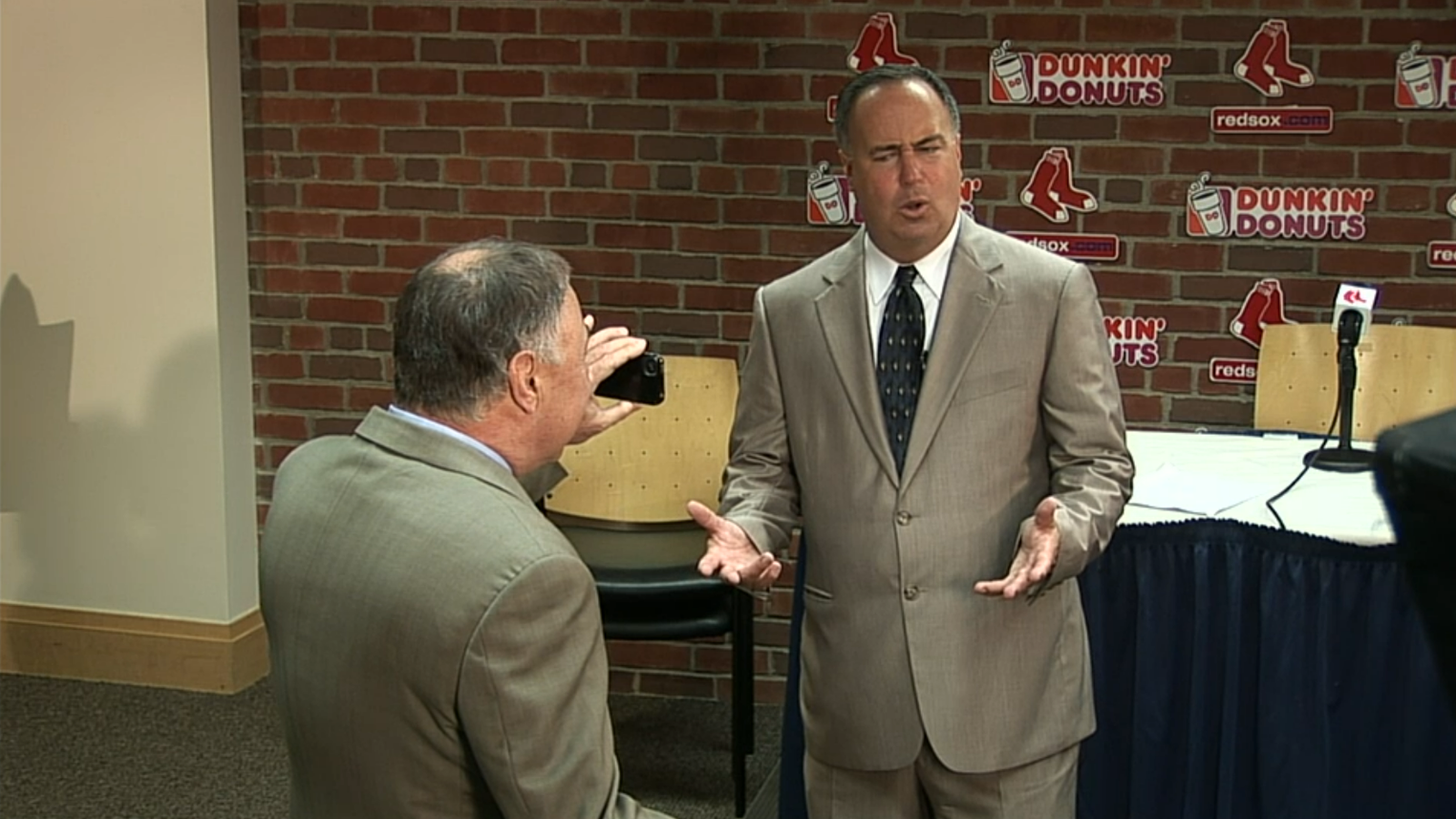 The Red Sox threatened to take the lead repeatedly. They had men on base in every frame except the fifth and seventh. They loaded the bases in the third. It took Jonny Gomes's pinch-hit home run to break the 1-1 tie.
While fans scrambled in the Monster seats scrambled to recover the souvenir Gomes rounded the bases to meet the roiling mob at home plate. There was no helmet punt this time; instead it held securely with not three but four points of contact.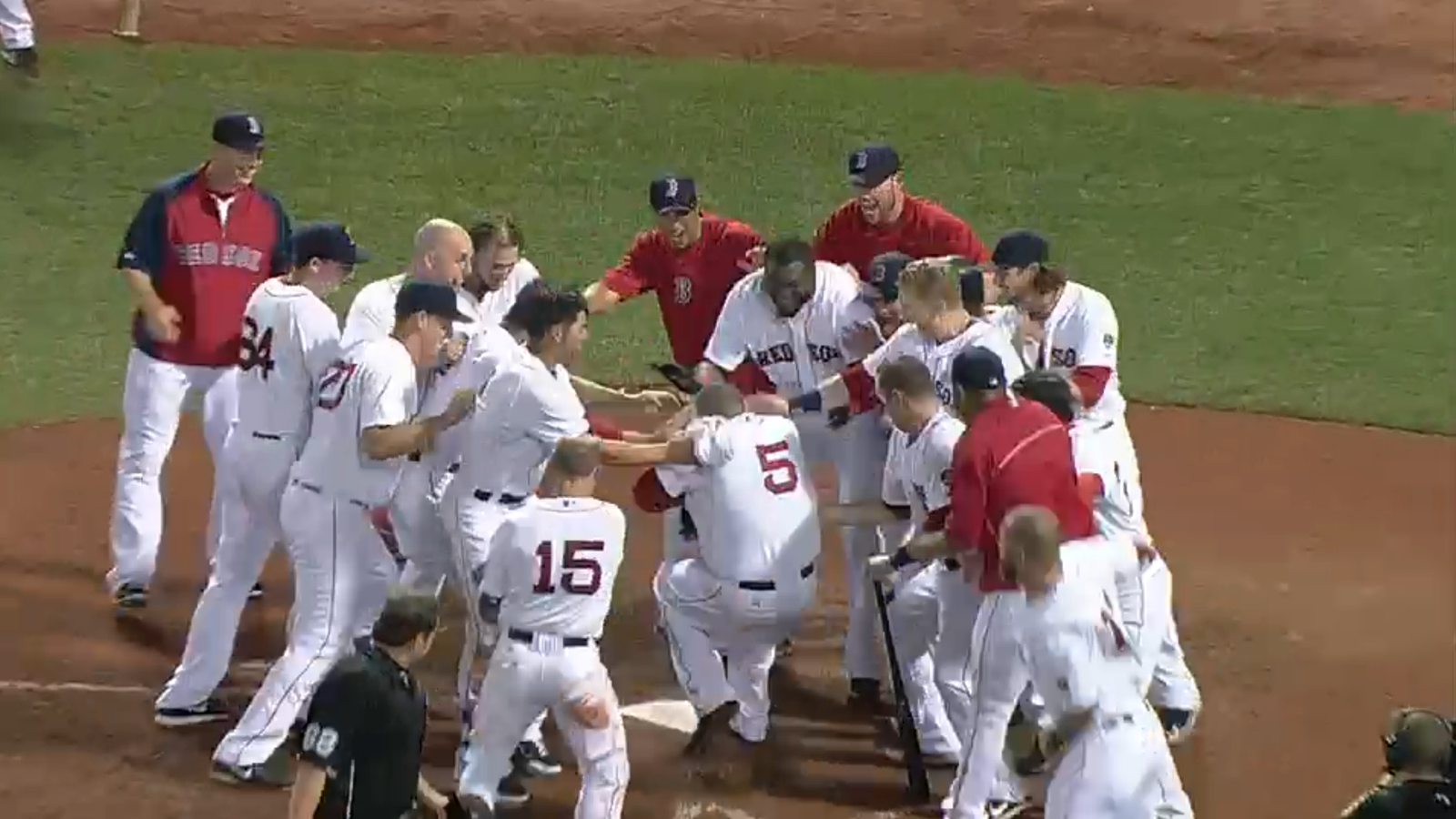 Game 86: July 3, 2013

San Diego Padres
40-45
1
L: Luke Gregerson (4-4)
2B: Carlos Quentin (14), Yasmani Grandal (8)

Boston Red Sox
52-34

2

W: Koji Uehara (2-0)



2B: Shane Victorino (11), Jarrod Saltalamacchia (20), Mike Carp (11), Dustin Pedroia (23)
HR: Jonny Gomes (6)