Mike Scioscia may have his outfielders shagging fly balls and fielding balls on the bounce in earnest during batting practice today. Last night two players flubbed playable balls that led to Red Sox runs.
In the second Jarrod Saltalmacchia floated a liner to left with two down and Jonny Gomes and Daniel Nava at second and first respectively. Had J.B. Shuck played the ball properly he could have caught the final out. At worst a single run would have scored if he didn't let the ball by him, but the left fielder failed to gather the ball after the bounce and two runs scored. Saltalamacchia reached second on the error.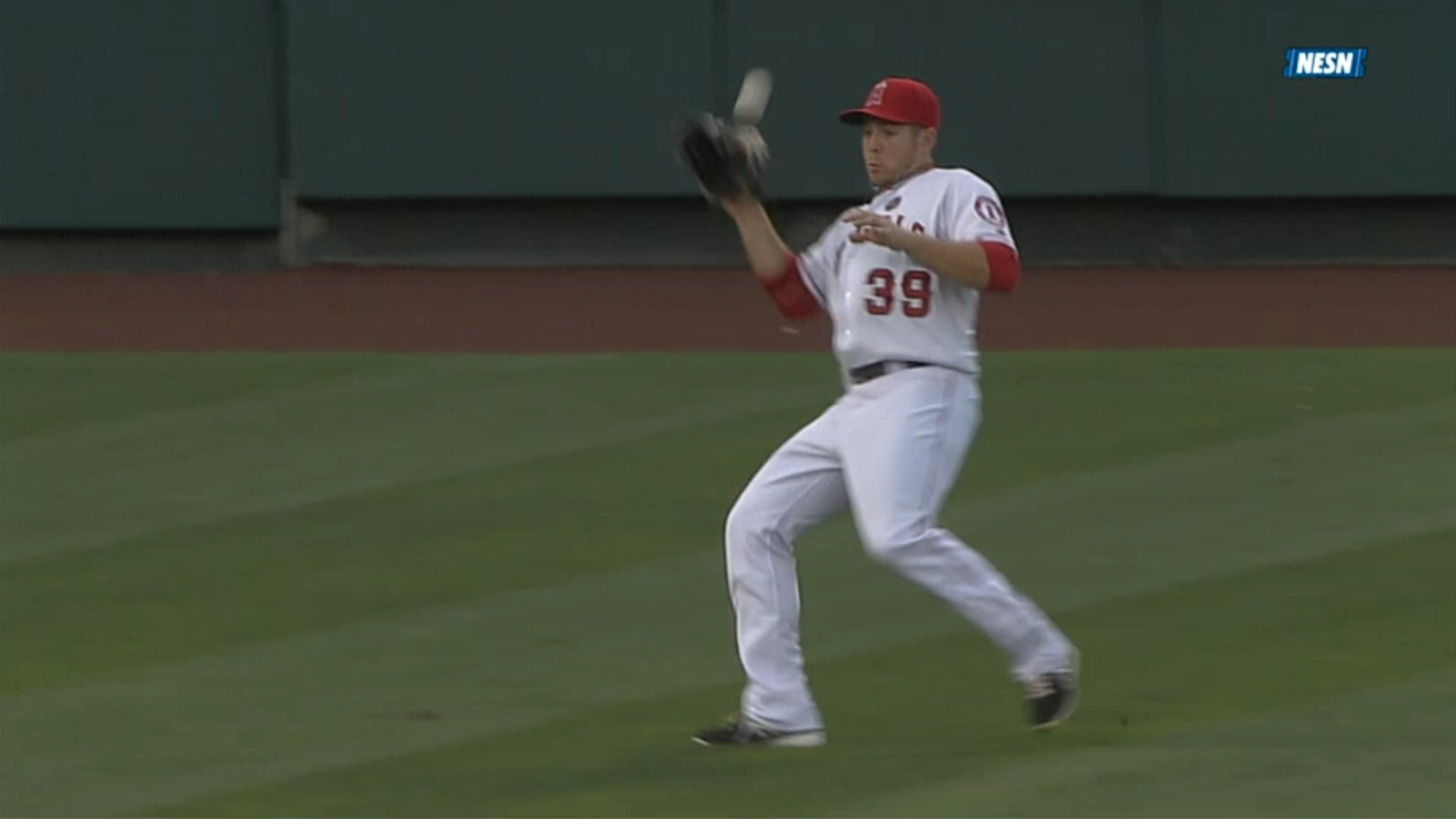 Shane Victorino led off the seventh with a liner to center. C.J. Wilson secured the next two outs neatly enough: Dustin Pedroia flied out on two pitches and Mike Napoli whiffed on the fifth pitch he saw. Wilson would have exited the inning unscathed had Josh Hamilton properly played Jonny Gomes's fly ball. Victorino scored from first to give his team a 3-2 lead and also chased Wilson from the mound.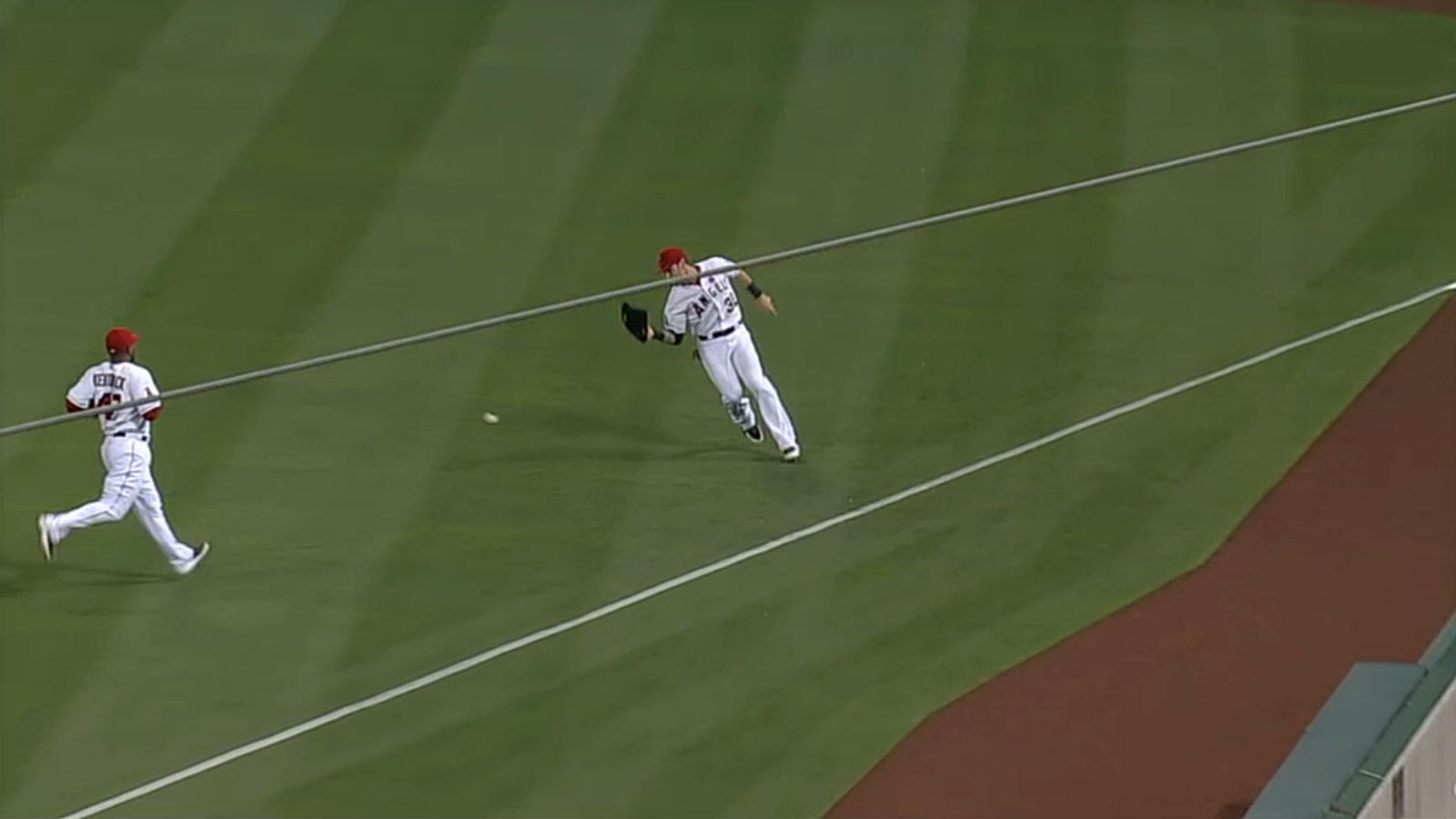 Mike Scioscia, the master of over-managing, for some reason didn't intentionally walk pinch-hitting David Ortiz in the eighth with Daniel Nava on second. Granted, there weren't any outs, but surely Scioscia would have preferred Saltalamacchia against Dane De La Rosa instead of Ortiz.
Meanwhile, Scott Boras plotted in the shadows, thinking of his rap diss of Jay-Z. He has taken a cue from his sports agent rival by wearing his own logo wear.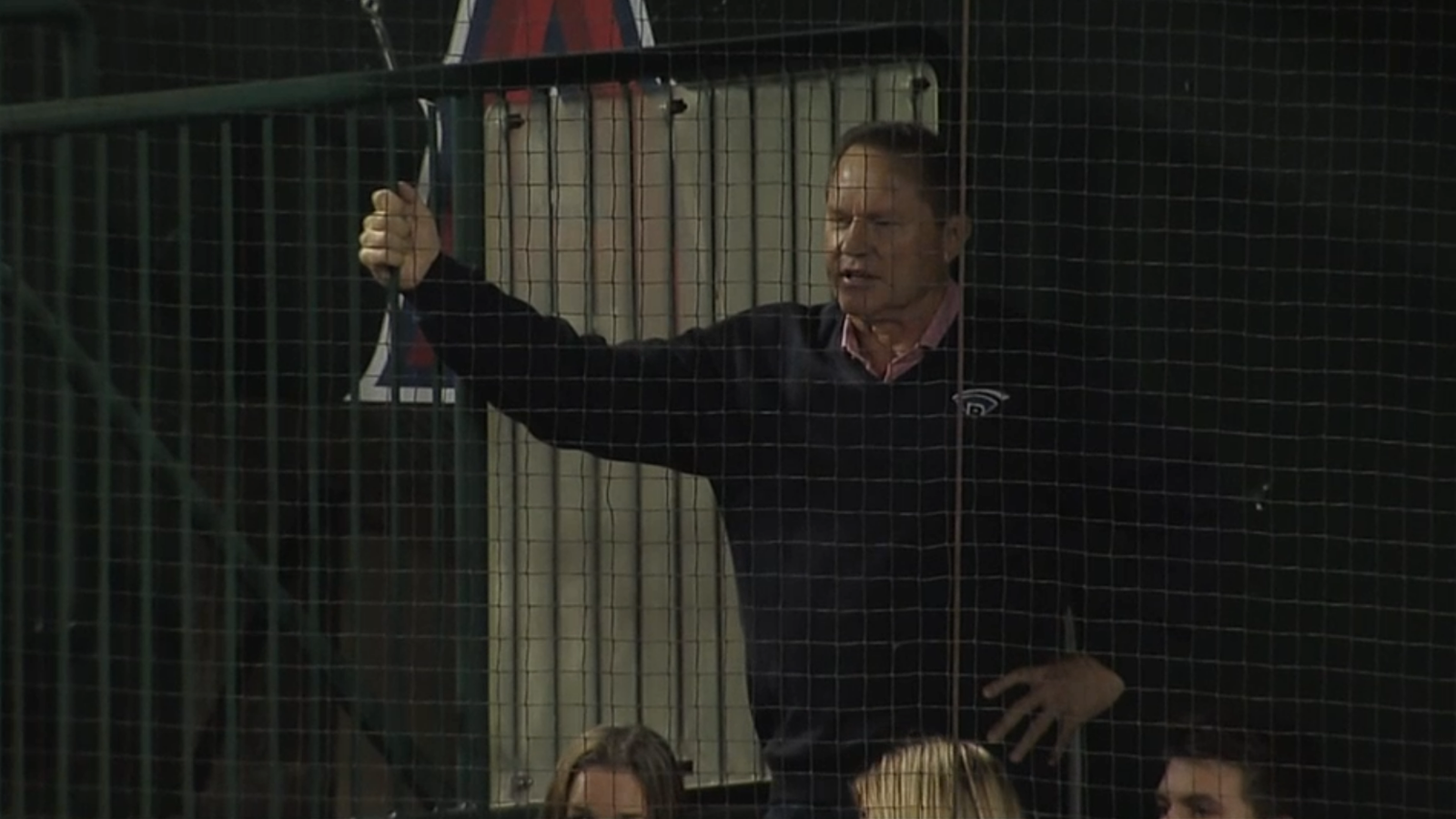 Game 88: July 5, 2013

Boston Red Sox
54-34

6
W: Felix Doubront (5-3)
H: Craig Breslow (6), Junichi Tazawa (15)
2B: Daniel Nava (12)
HR: David Ortiz (17), Mike Napoli (10)

Los Angeles Angels
41-45
2
L: C.J. Wilson (8-6)
2B: Mike Trout (26), Alberto Callaspo (11)
3B: J.B. Shuck (2)
HR: Howie Kendrick (10)