Jerry Remy proudly displayed a portrait of him made entirely in pasta. This wasn't the only masterpiece we witnessed last night. Matt Moore pitched his first complete game shutout in which he allowed just two singles (David Ortiz and Mike Napoli) and a walk (Napoli). He struck out four batters and used only 109 pitches to shut down the local nine.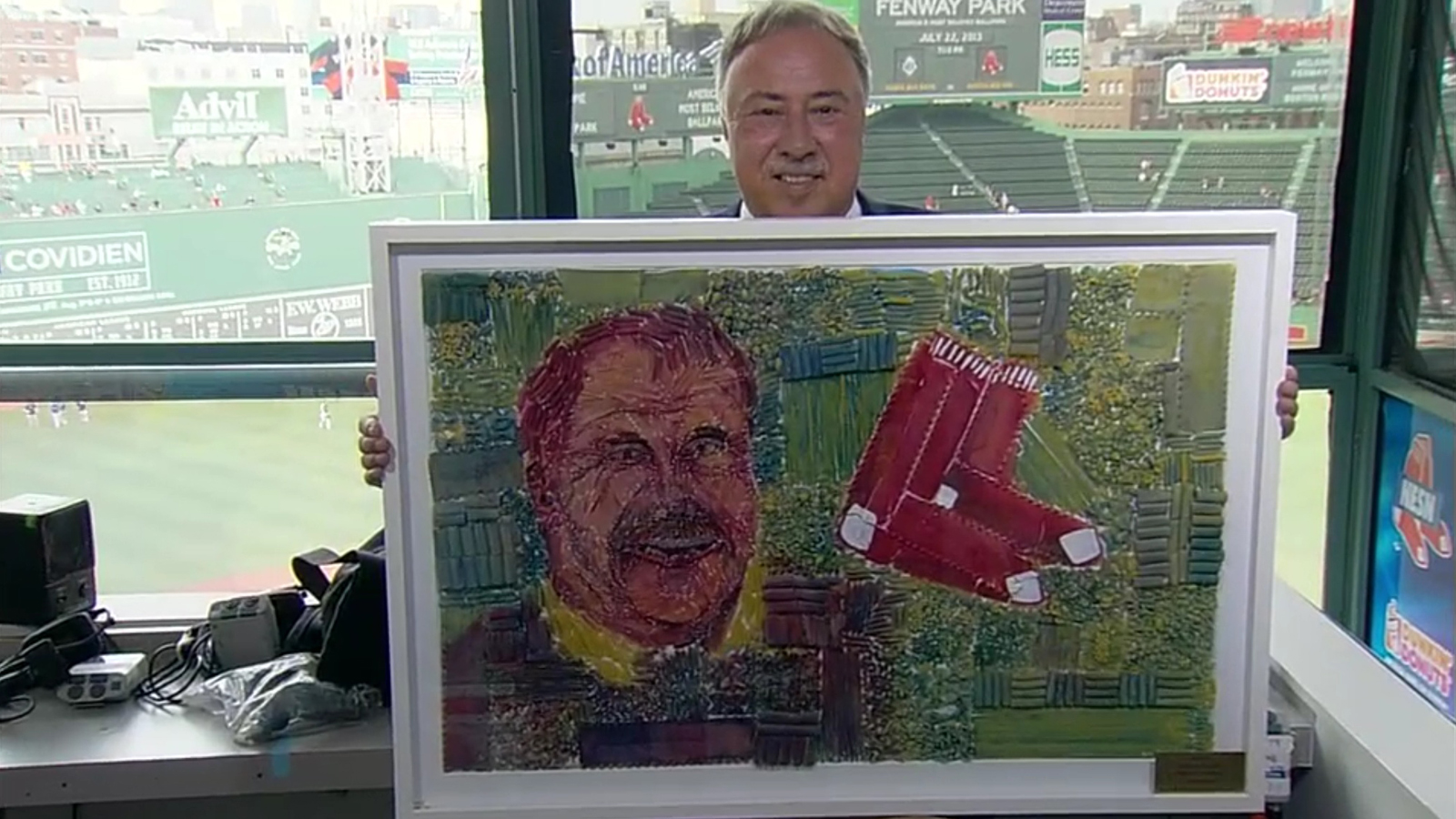 Brandon Workman played fairly well in his Fenway debut. Perhaps he was nervous about impressing Boston fans early on in the game; his first inning was his worst with three singles, a sac fly, and a walk. But he did pick off leadoff hitter Desmond Jennings with a whip-quick throw that caught the speedster off-balance.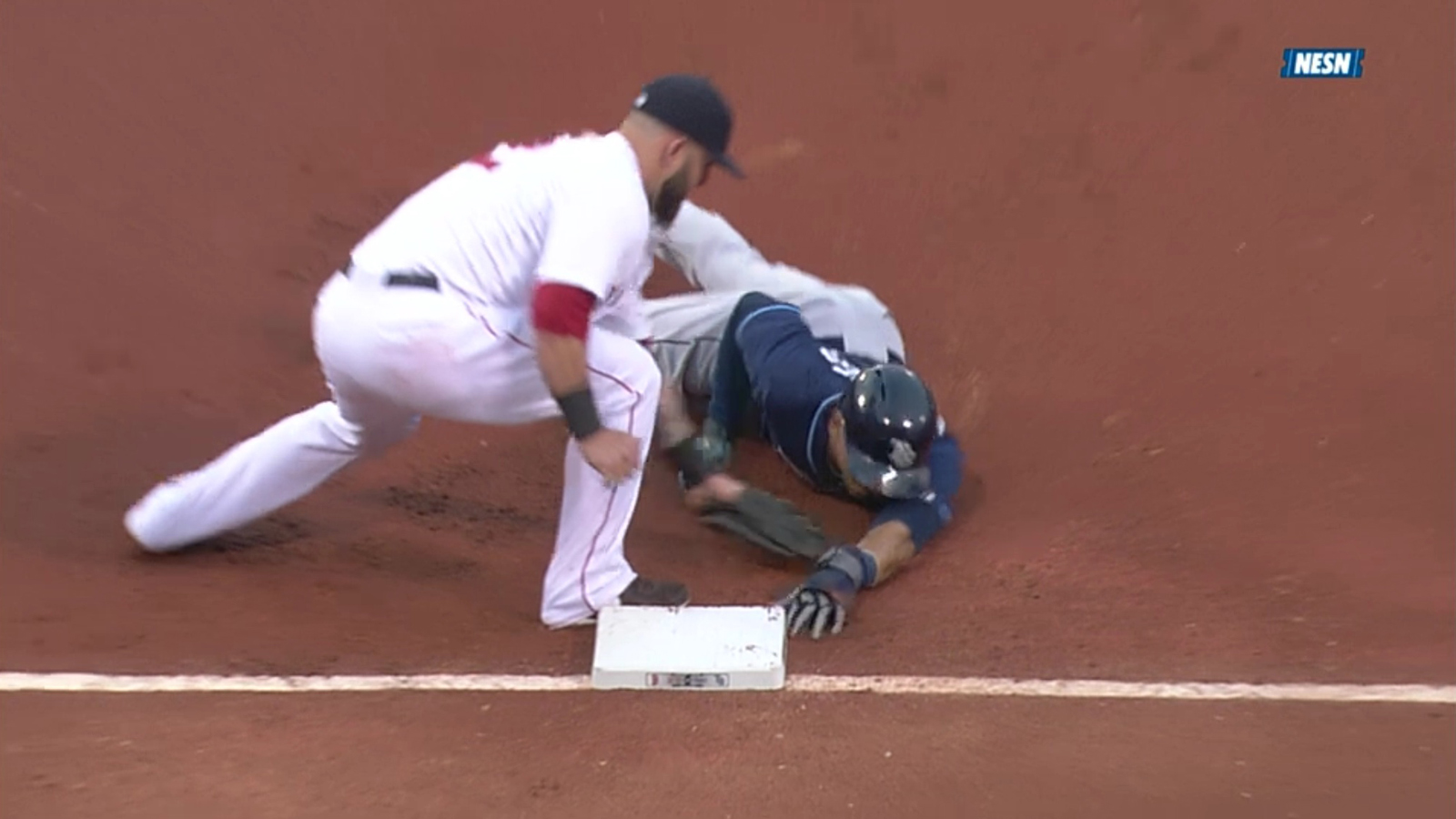 Luke Scott keeps on finding ways to make himself less appealing. Now complementing his Wolverine facial hair is this rattail.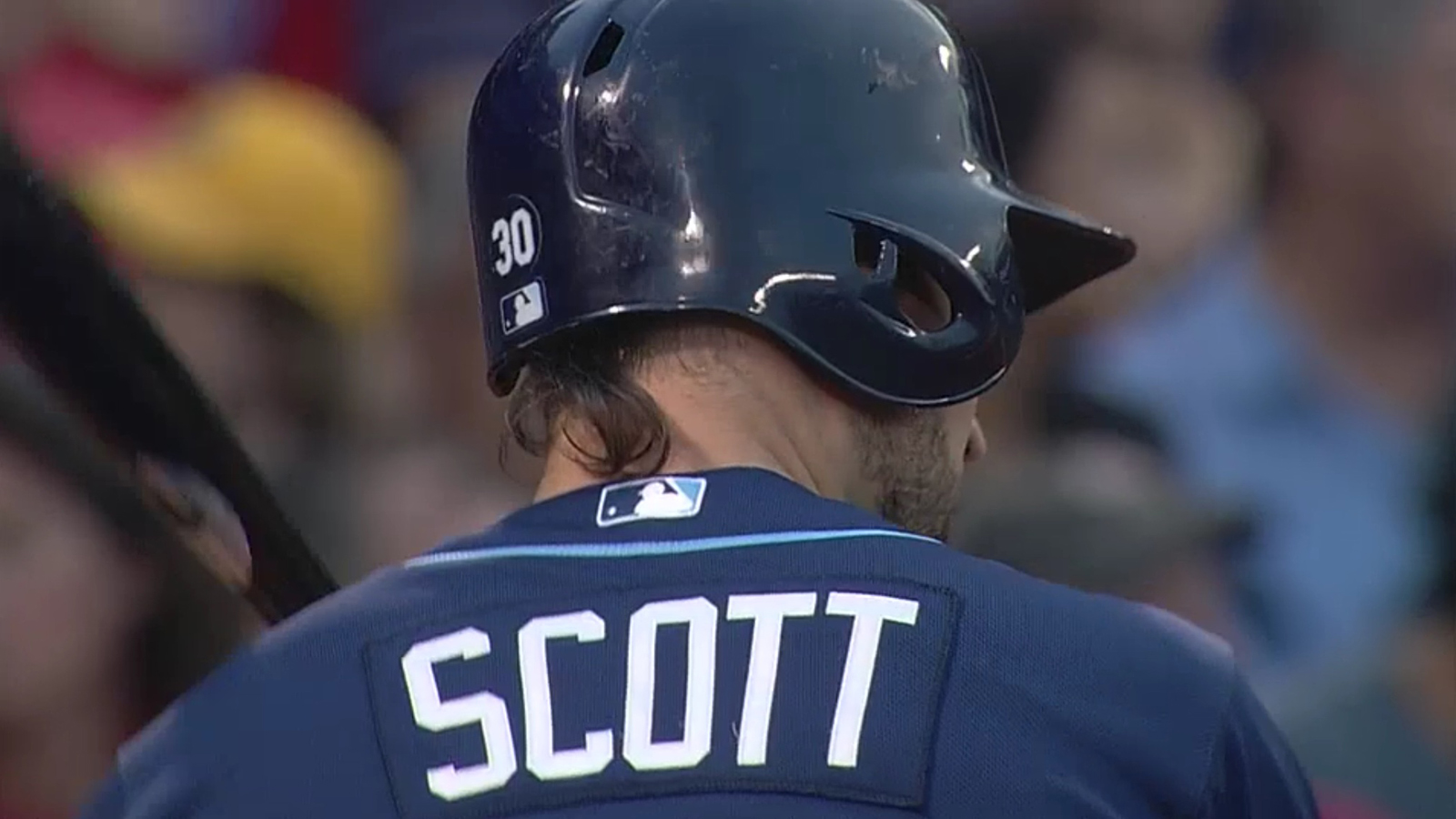 Off the field Dustin Pedroia inked a seven-year, $100M deal, effectively ensuring that he will end his career as a Red Sox player. The contract includes a no-trade clause, but as we have recently seen that does not mean he may not waive it at some point (sniffle, Paul Pierce).
Now if only there were a homegrown player on the pitching side that demonstrated the grit that Pedroia does. Nolan Ryan would give Clay Buchholz a noogie if he were on the Rangers and not getting his head together to get back to baseball. If someone as reputable as Dr. James Andrews stated that there is no structural damage one would think would be a harbinger for Buchholz's return, and yet there is no timetable for the starter. That's not what you want to be hearing about your ace with your divisional rivals gaining ground.
Game 101: July 22, 2013

Tampa Bay Rays
59-41
3
W: Matt Moore (14-3)
No extra base hits

Boston Red Sox
60-41

0
L: Brandon Workman (0-1)


No extra base hits