Ernesto Frieri is the star of the Angels' bullpen. Frieri's big bite comes from his four-seam heater clocked in the mid-90s. The closer's repertoire contrasted sharply with Jered Weaver's offerings, which consist primarily of a fastball that has declined in average speed from 90 MPH in 2010 to 86.5 MPH this season.
Weaver's declining skills didn't help the Red Sox batters score runs, however. The Red Sox were 1-for-9 with runners in scoring position. Jacoby Ellsbury's leadoff double in the first frame was the only extra base hit of the game for the visitors. As always J.B. Shuck misplayed Ellsbury's fly ball. Daniel Nava followed with a single but Weaver induced a line out off Dustin Pedroia's bat and struck out David Ortiz and Mike Napoli to end the early threat.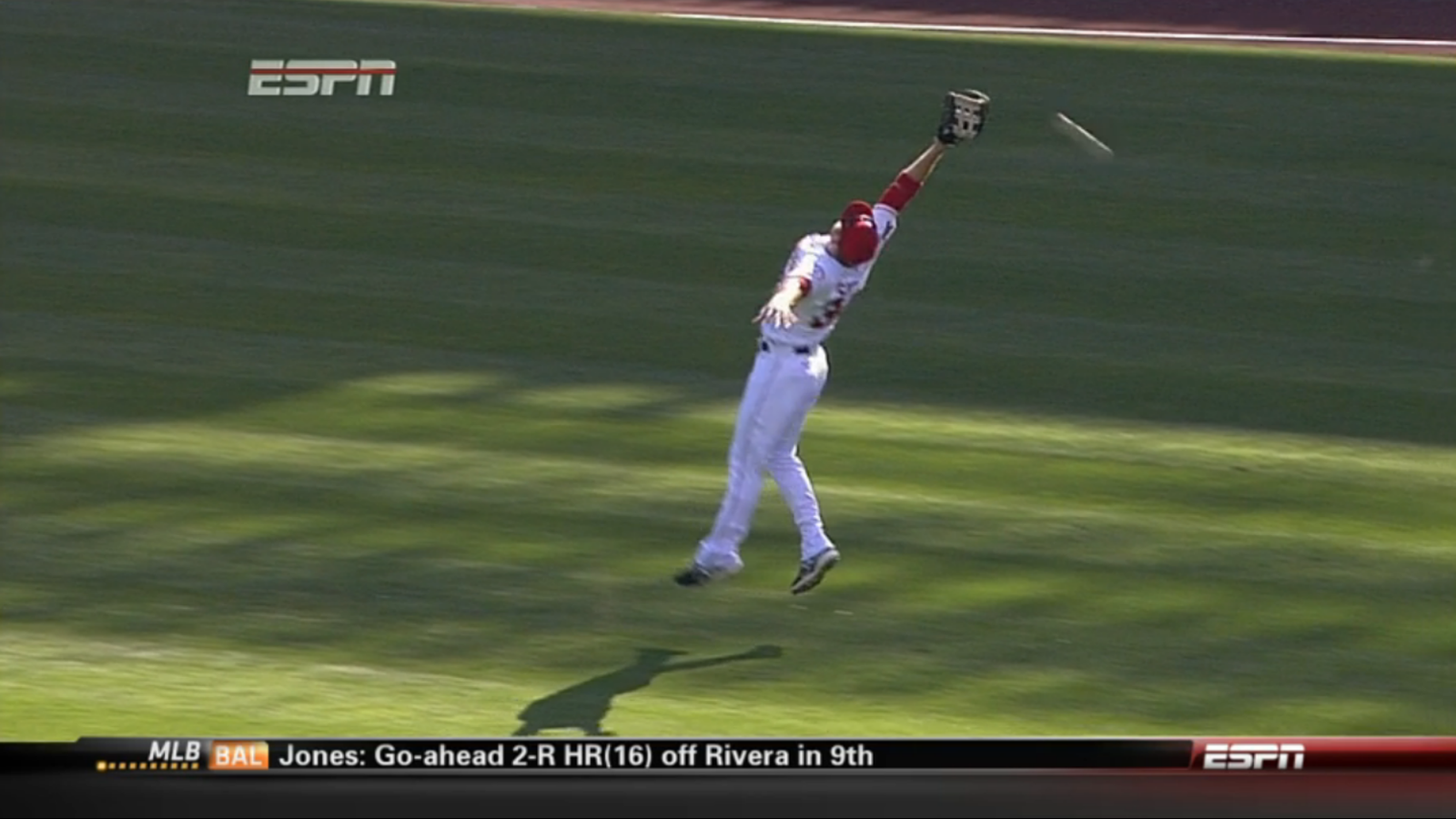 I can only imagine the expressions John Lackey would make if Shuck played behind him. In this game Lackey had only himself to blame as two runs he relinquished were solo home runs. In the seventh he even shared a moment of levity with Napoli, who failed to glove Lackey's underhand toss and nearly failed to complete Alberto Callaspo's ground out. Pedroia loaned Napoli his sunglasses for the rest of inning as the first baseman occupied the only spot of sunlight on the field. Sadly for Napoli his performance in the lineup has not been a bright spot.
Essential parts of Boston's bullpen continue to fail. Andrew Miller will be sidelined the rest of the season with a foot injury requiring surgery. At least it is early enough to remedy with a trade, but there is always the risk of overpaying for a reliever that will flame out.
Game 90: July 7, 2013

Boston Red Sox
54-36

0
L: John Lackey (6-6)
2B: Jacoby Ellsbury (20)

Los Angeles Angels
43-45
3
W: Jered Weaver (3-4)
H: Dane De La Rosa (8), Scott Downs (17)
S: Ernesto Frieri (22)
2B: Josh Hamilton (17)
3B: Erick Aybar (3)
HR: Mike Trout (15), Hank Conger (6)