Brandon Workman made his first major league start and pitched serviceably: 6⅓ innings pitched, 2 hits, 2 earned runs, 1 walk, and 5 strikeouts. In fact, he had a no-hitter until Coco Crisp led off the seventh with an infield single that Dustin Pedroia desperately pounced on and relayed to first to no avail. Unfortunately for Workman the other hit he relinquished was a home run off Josh Donaldson's bat with Crisp on base to knot the game 2-2.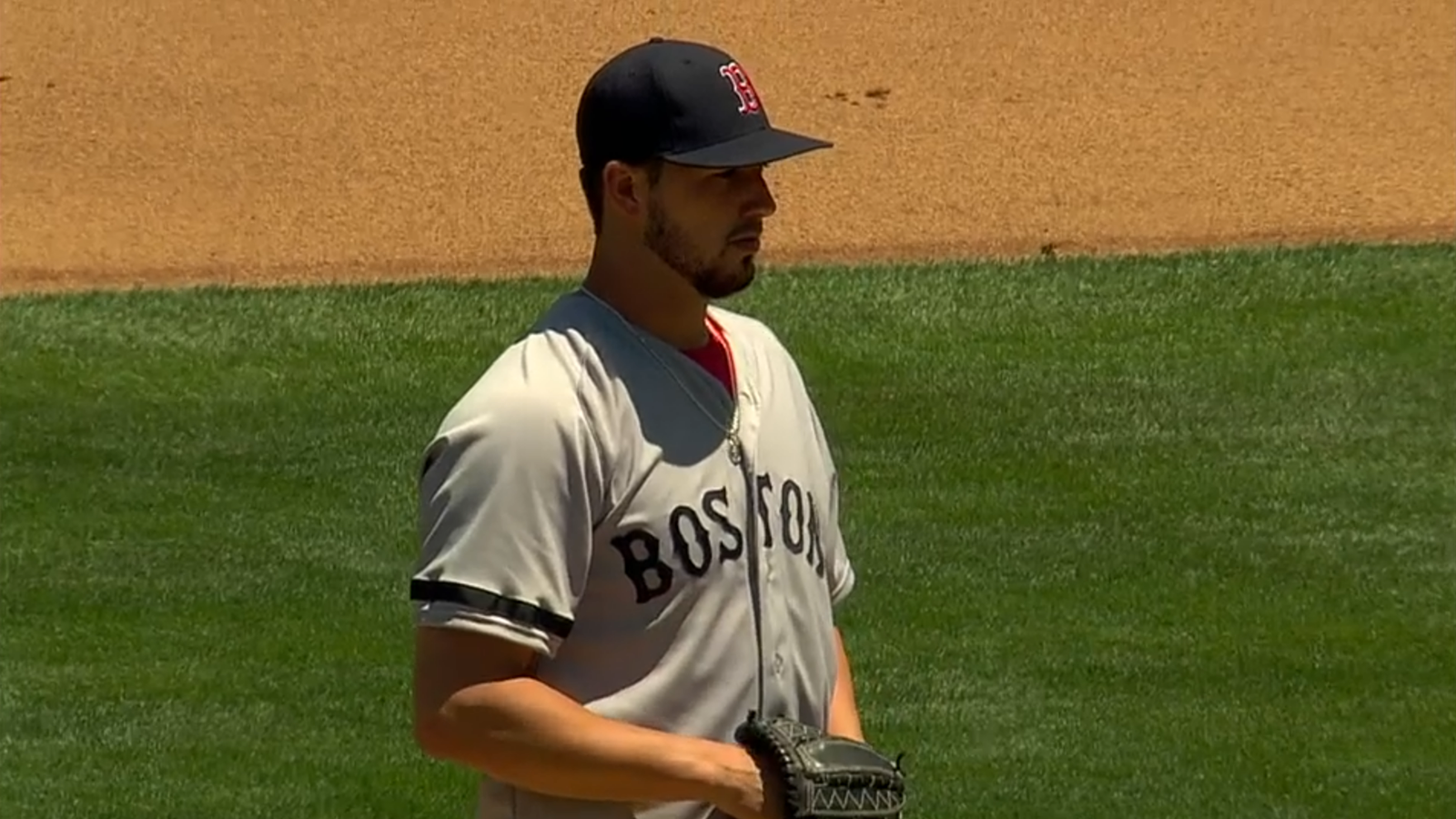 Bartolo Colon has rejuvenated himself to an All-Star echelon once again, but his name was found in records at Biogenesis, which is the Atlantic coast's incarnation of BALCO. Obviously weight loss isn't one of the benefits of Biogenesis's services. The Athletics have opened the upper deck of Oracle Arena when Colon pitches because he can be seen from that height. Also, additional space was needed to house Larry Ellison's ego.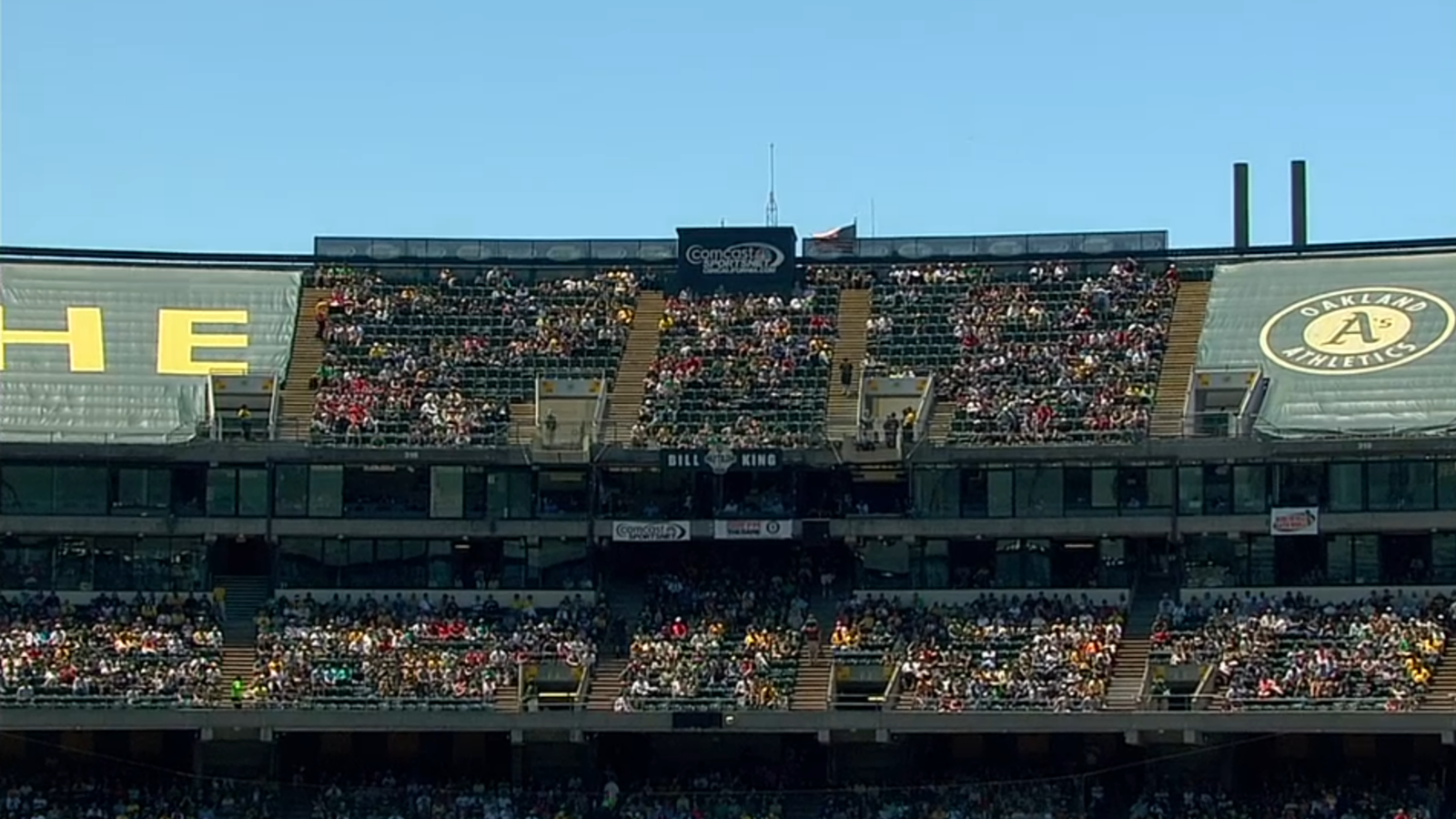 In addition to a governor of Red Sox Nation California has an Emperor. Rick Mello grew up in New England but now calls the Golden State home, or rather, his dominion. I wonder what Norton I, Emperor of the United States and Protector of Mexico, would have thought of this new sovereign?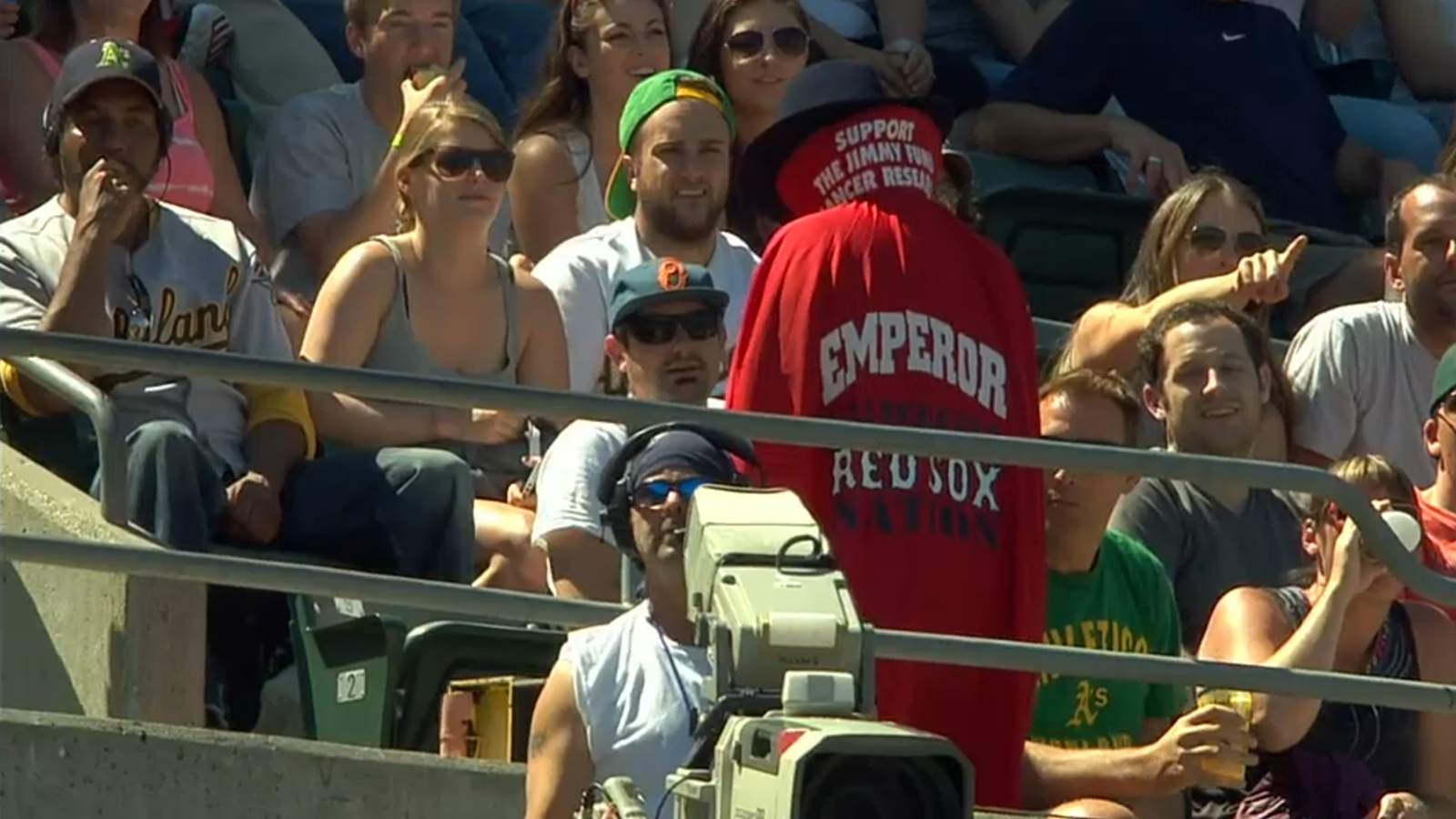 Game 97: July 14, 2013

∙ 11 innings
Boston Red Sox
58-39

2
L: Matt Thornton (0-4)

2B: Dustin Pedroia (25), Jonny Gomes (11), Mike Carp (12)
Oakland Athletics
56-39
3
W: Ryan Cook (2-2)

HR: Josh Donaldson (16)