David Ortiz didn't swing at the first four pitches he saw out of Aaron Harang's hand. He just hung back, working the count to 3-1. Harang would have to throw a strike, and Papi was ready for it.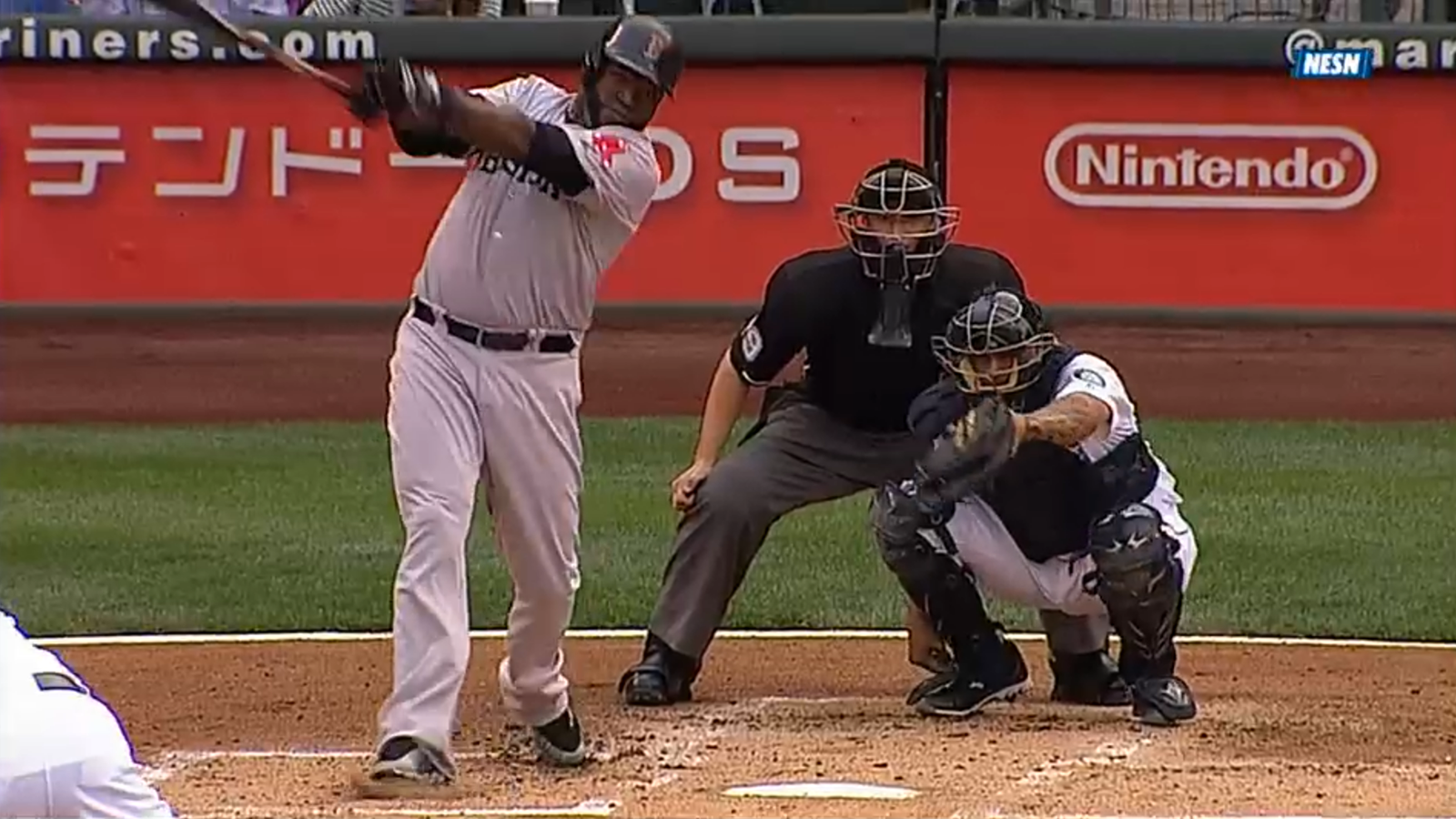 The ball found the left-center gap and bounced to the wall before Raul Ibanez could retrieve. Ortiz stood at the keystone sack, the sole proprietor of the record for most hits by a designated hitter with 1,689. He surpassed Harold Baines and added to his other accomplishments as designated hitter: most runs scored, doubles, home runs, extra-base hits, and RBIs.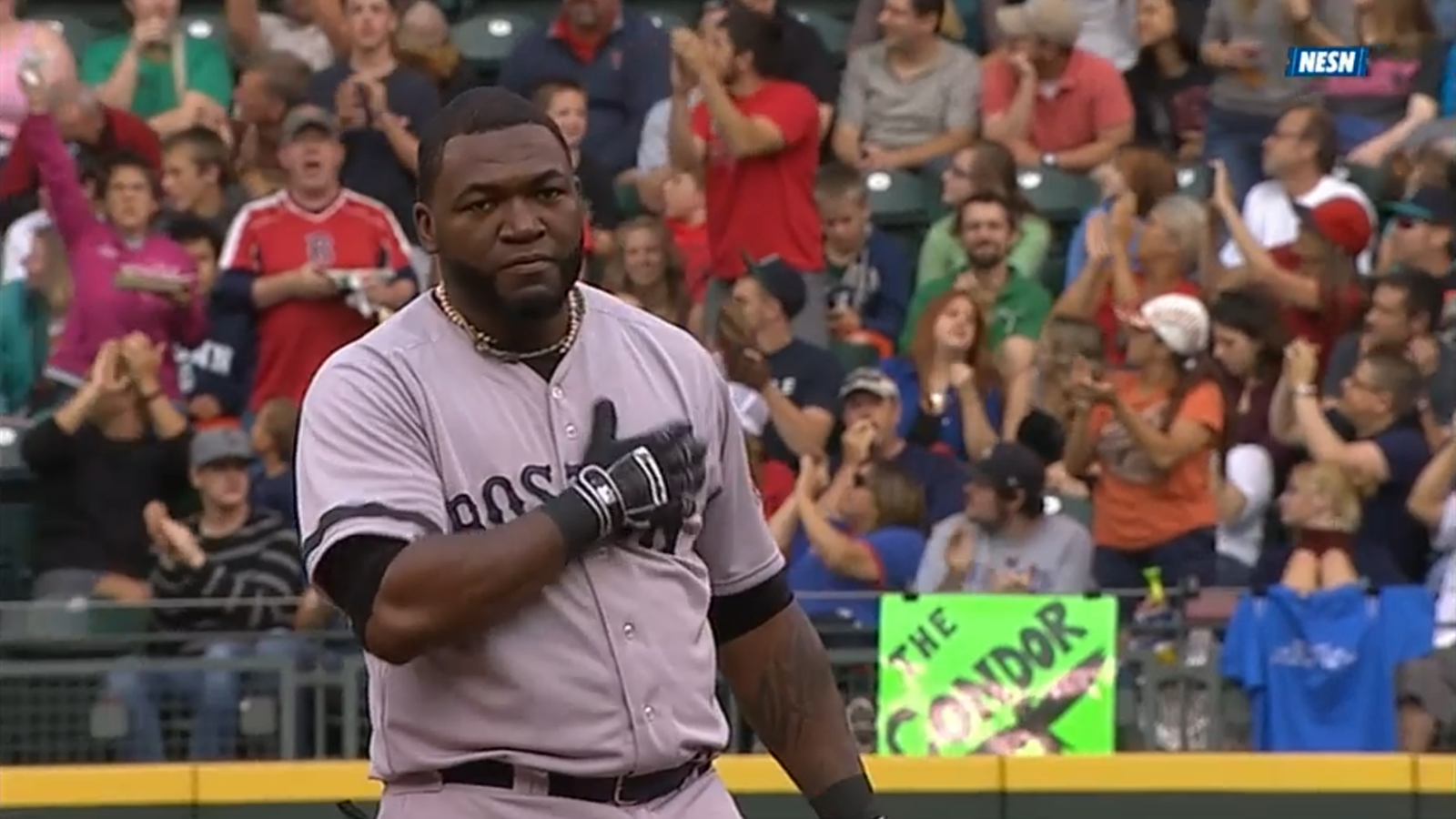 Let's not forget another one of his distinguishing characteristics: most memorable pre-at bat ritual. Nomar Garciaparra relinquished this title when he retired.
And also best orator since Franklin Delano Roosevelt.
Congratulations, Papi! Perhaps you'll be the first designated hitter in the Hall of Fame. Edgar Martinez has not been enshrined and some make the argument that he has a better case than Ortiz's.
Game 93: July 10, 2013

Boston Red Sox
56-37

11
W: Felix Doubront (6-3)

2B: David Ortiz (22), Jacoby Ellsbury (21)
HR: Ortiz (19)
Seattle Mariners
40-51
4
L: Aaron Harang (4-8)

2B: Michael Saunders (10), Jason Bay (6), Dustin Ackley (7), Kendry Morales (22), Justin Smoak (12)
HR: Brendan Ryan (3)